Amna Malik is a beautiful, versatile, and talented actress, host, and model in Pakistan's entertainment industry. She started her career as a host at TV one and has also hosted Ramadan religious show at Aaj TV. Amna Malik is married and has two adorable daughters.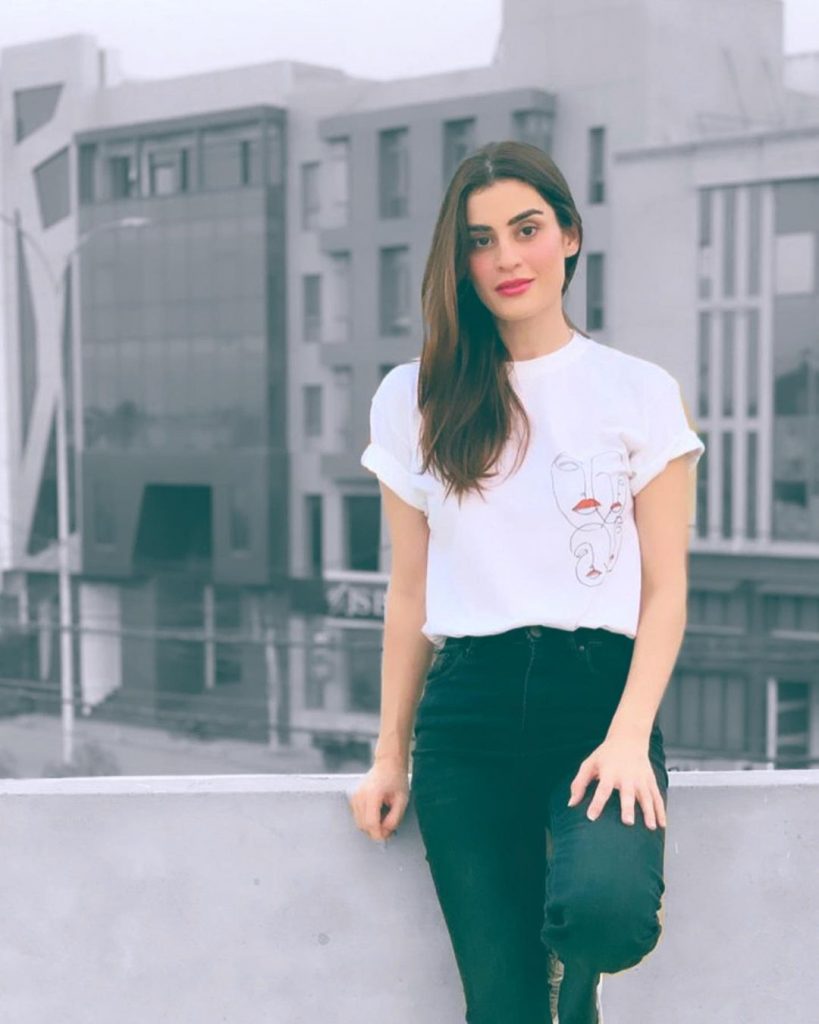 Amna Malik has recently appeared in The Mazedaar Show hosted by Faizan Sheikh and Aadi (Adeel Amjad) aired on TV one.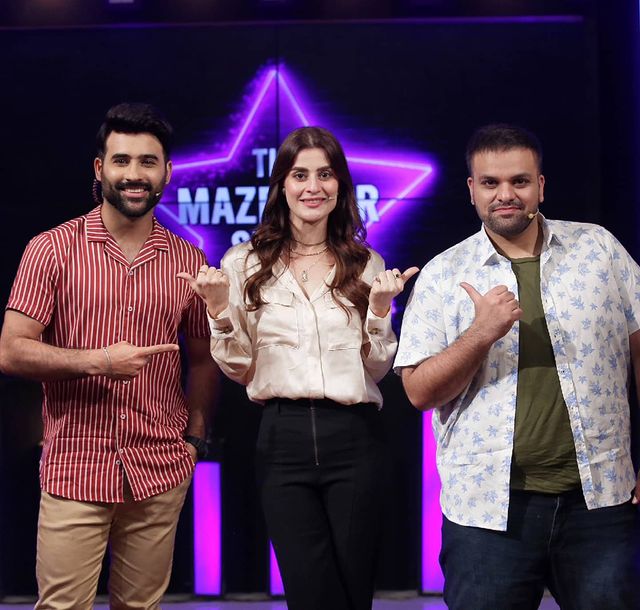 While playing a game in the show the hosts asked to vote for any one of them, Amna chose Faizan and replied saying "Because Faizan is following me on Instagram and Aadi you are not following me."
Aadi sarcastically replied, "I don't Follow girls and also don't follow anyone on Instagram". Amna Malik responded saying "So You also don't follow your Co-stars like one of our actresses??"
After this indirect comment, Faizan insisted and asked Amna who is she talking about but later She covered up her statement by saying "some of our actresses don't follow or unfollow their costars on Instagram and there is nothing bad in it" but didn't mention any name.
According to Amna Malik's statement, it looks like she is talking about Hina Altaf because as per the Instagram following of popular Pakistani actresses, Hina Altaf is the only actress who is not following any of her colleagues and even her husband on Instagram.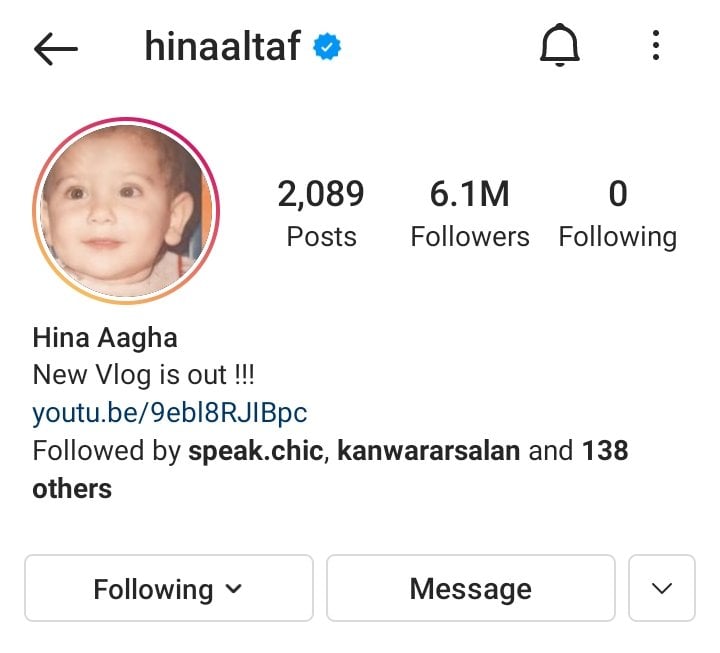 Have a look at the video in the link below.