I am sure there are few or several articles have been written on this topic but I want to put my two cents in as well. So the rule of the business is to produce or present a product which the customer wants or would want. For instance if one opens a boutique in Pakistan, he/she would keep or sale those clothes which are made according to the taste of Pakistani customers not per the customers in India or any other country otherwise the boutique will not work, right? Using the same analogy, let's see if films made in Pakistan have a purpose to attract Pakistani audiences because they are the ones (at least for now since Pakistani movies have yet to make a mark in international market) who will make the film flop or hit, then isn't it an idiocy that these films are made according to the taste of Indian audiences by coping Bollywood movies. Usually films and dramas are a way of promoting a country's own culture and values and some solid entertainment to its people.
Let's compare the Indian vs Pakistani audiences, they have a visible cultural and religious difference, otherwise Pakistan would still be a part of India. Pakistan has its own identity and the fact is majority of Pakistanis have their own distinguishable and traditional values according to the religion and culture. Therefore, Pakistani films should promote their own custom, values and lessons. Many Pakistanis have stopped watching Indian movies because of the obscenity in those films. Then why would these same audiences accept the same obscenity i.e. item songs, vulgar dialogues/comedy in their own movies. Even if a small percentage of people, accept these kind of movies then don't expect the movie industry to thrive by ignoring the majority of the audiences. One would argue that Indian movies are so successful in Pakistan; however, not all Indian movies are successful in Pakistan and the some which are, is because of two reasons: first, Pakistan is not producing its own movies or good movies and second because most of these movies are cashing on big names like Shahrukh, Salman or Aamir khan, etc.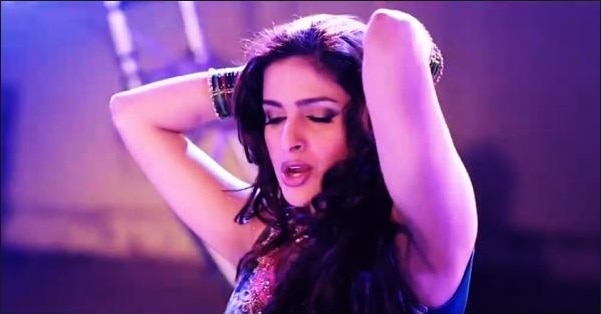 Our filmmakers must learn from our drama industry, it had almost crashed at one point when the producers, writers, and directors started copying Indian dramas. However, when our own original product, containing our values and culture, was presented, our dramas did not only become a big success in Pakistan but received a huge appreciation in the global market and introduced Pakistan and its artists on the international level. Good example are dramas like humsafar, zindagi gulzar hai, etc. Why can't we apply the same maturity towards our film industry and bring the original script and our own tradition. Why can't we be more smart and try to attract the majority of audiences by making sensible movies with strong scripts and a message. We have a lot of talent in our country and all its possible when we try to think out of the box. Our film industry should try to create its own individual style not become a replica of Bollywood because in this day and age, audiences are smart enough to choose the original version not some second-rate carbon copy.
Rida