Fawad Khan has been busy with the shooting of his next Bollywood film 'Kapoor And Sons", the news is that while shooting for the film Fawad Khan's sugar level dropped very low which created concern among his co-stars. He had to be given sweets to get his sugar level normal. According to Indian magazine Fawad Khan might leave his other film with Sonam Kapoor because of his diabetic condition.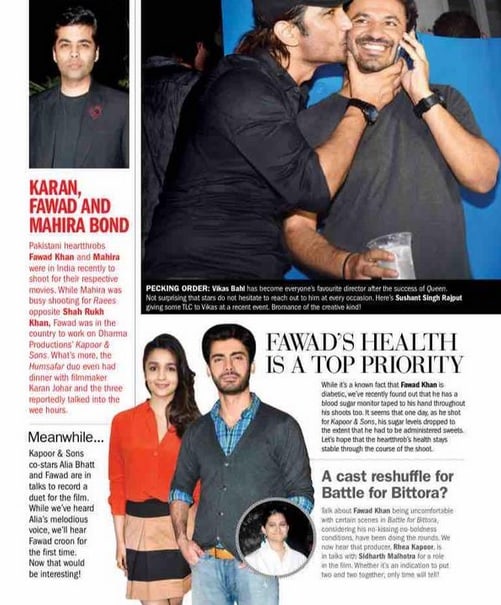 Alia Bhatt and Fawad Khan will also be singing a debut for their Bollywood film "Kapoor And Sons". Fawad Khan started his showbiz career in Pakistan as a singer but he has said in many interviews that he will not sing again, looks like things are going to change in that department.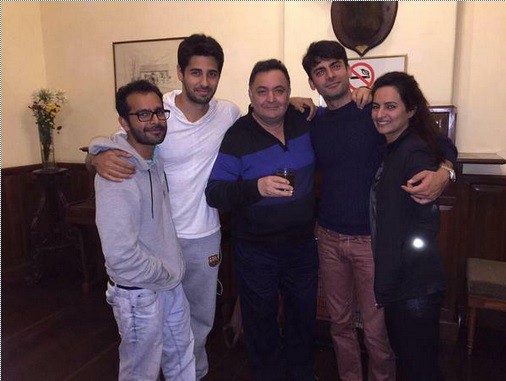 According to the news Fawad Khan and Mahira Khan had dinner with filmmaker Karan Johar. Could that mean that we might see them together in a Bollywood venture? Fawad Khan was recently seen in a Pepsi commercial and he has also signed two films in Pakistan.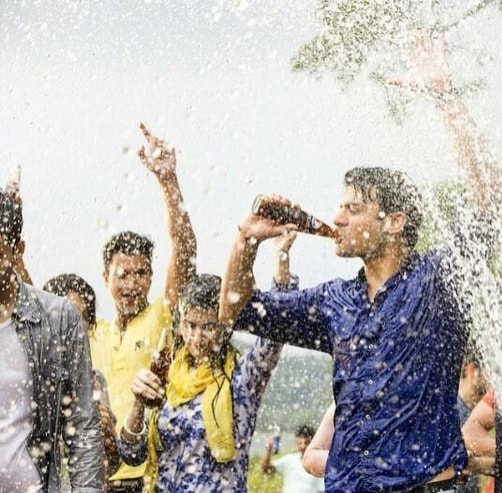 Fawad Khan's Pakistani drama "Akbari Asghari" is going to be aired as "Aaja Sajna Miliye Juliye" on Zee Zindagi. The audience which is used to watching Fawad Khan play serious roles is looking forward to watching him play a comic character.