A recent update on Meesha and Ali's court case is here. The mother of Meesha Shafi, Saba Hameed appeared in court to record her statement as Meesha's first witness.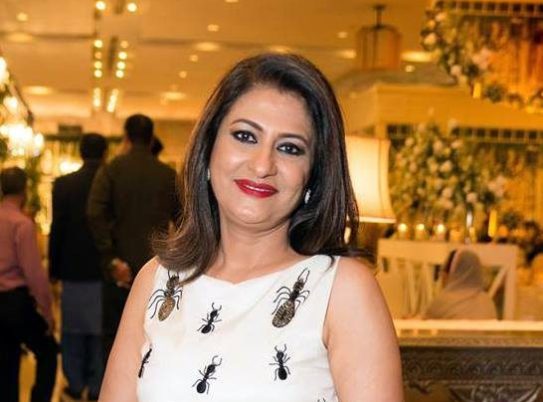 Saba Hameed testifies against Ali Zafar. Meesha's first witness appeared in court and supported her allegations against Ali Zafar. Saba Hameed is a renowned TV actress and she is the first witness in the defamation case filed by Ali Zafar.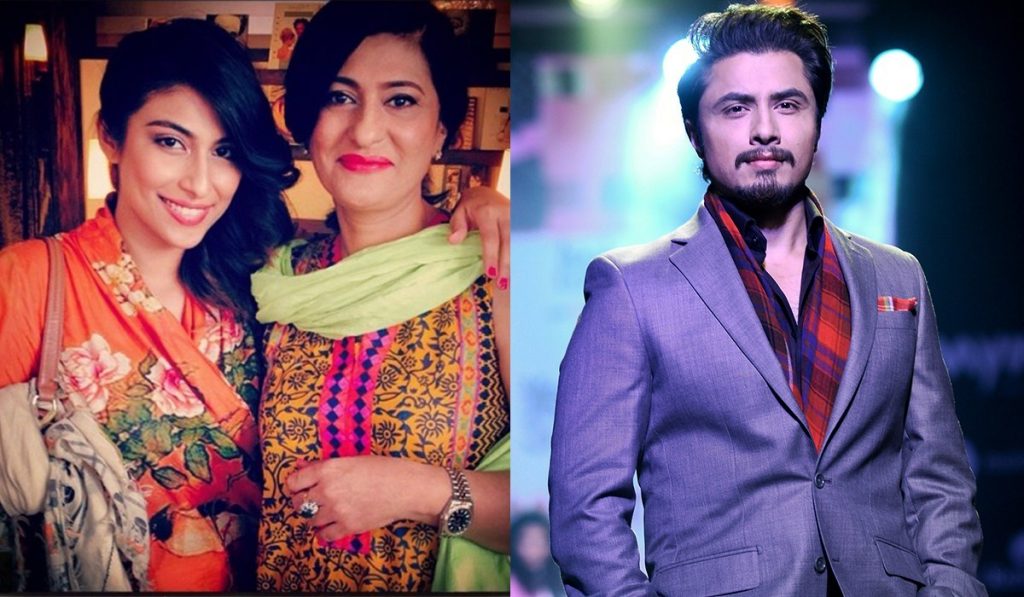 Saba told the court that sexual harassment in the entertainment industry is common as it is in our society generally. She said that Meesha is a private person and best to resolve the issue before going public with her statement against Ali Zafar. Meesha was not prepared to work with Ali Zafar due to past incidents of sexual harassment. She told the court that her daughter informed her of the incident of harassment 10-15 days prior to going to the public. Saba recalled that her daughter told to her "I am never going to put myself in this position ever again" in reference to the incident of harassment. She described the mixed feelings of guilt and shame which stopped Meesha from coming forward after the first incident a few years back. She told the court that it was only after experiencing a pattern of behavior from Ali Zafar did her daughter feel compelled to come out or even mention the incidents of sexual harassment to anyone.
Saba further said that her daughter was speaking the truth and that she spoke in the public interest. SHE Also said that in her generation women were fearful about speaking on such matters like sexual harassment but now things have changed women are more courageous. They are speaking up and realizing that it is not their fault that if they are being sexually harassed and it is no one's concern that if they choose to wear cloth of their choice and that should never be the reason/justification was inappropriate touching/sexual harassment or rape.
Saba Hameed disclosed that she was also aware of other women who have been sexually harassed by Ali Zafar but she is not choosing to disclose their names because of the privacy reasons of those women. She explained that it is difficult for a victim of sexual harassment to speak especially where the harasser and victim have a relationship of friendship and trust.
Saba also shared that since Meesha's tweet, it was Meesha who had suffered more reputationally, financially, emotionally and socially. Saba also shed light on the systematic vilification campaign against Meesha and the allegations she faced about her statement. Saba said that victims who share their experiences and name their harassers are labeled as trouble makers in the industry and end up losing work. She also said that her daughter tapped into all avenues to resolve this situation but was unsuccessful and only then she takes the step to go public.
She stated that " Meesha is perceived to be an empowered woman but it is true that even the bravest the  women experience fear of repercussion."
Ali Zafar again failed to file a reply in the defamation case for Rs.2 billion filed by Meesha Shafi. Ali Zafar's counsels have filed an application in the court asking the judge to stay Meesha's defamation on the ground that Ali Zafar's suit for defamation should be decided first. Meesha counsels have turned the move by Ali Zafar a dilatory tactic to avoid adjudication of Meesha's case against Ali Zafar. The next date of the hearing has been set to November 2019.