Dawn happens to be Pakistan's oldest and most respected media outlets in Pakistan. When trying to authenticate a news story or looking for a source, Dawn is one of the first and most reliable source for all, Pakistanis or otherwise.
And so, when Dawn, is accused to have changed a story, something as sensitive as a rape story, of an established filmmaker, there are bound to be questions and allegations.
Although Dawn was the first publication to feature Jami's story when he opened up about his rape in the morning, the platform took the story off all its social media by the afternoon.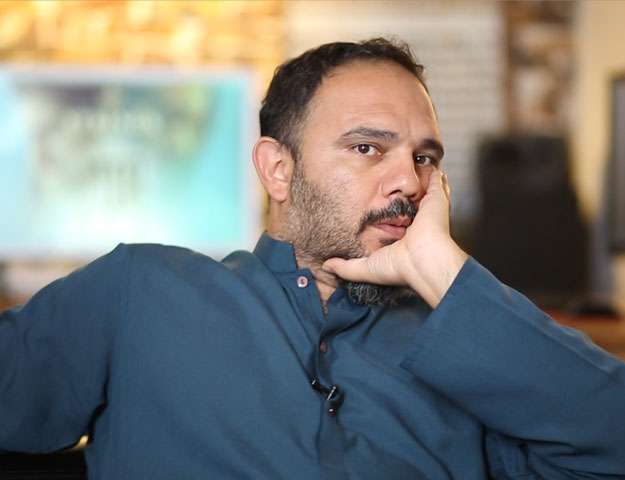 Not only this, all of Dawn's employees (editors and writers in point) had taken down the tweets or comments where they had shared the story's link on social media.
People began to question and even Jami himself had a cryptic reply which hinted at the fact that there was some internal politics going on, especially, when the mention of the 'media tycoon' who had raped Jami, was deleted from Dawn's story once it became live again.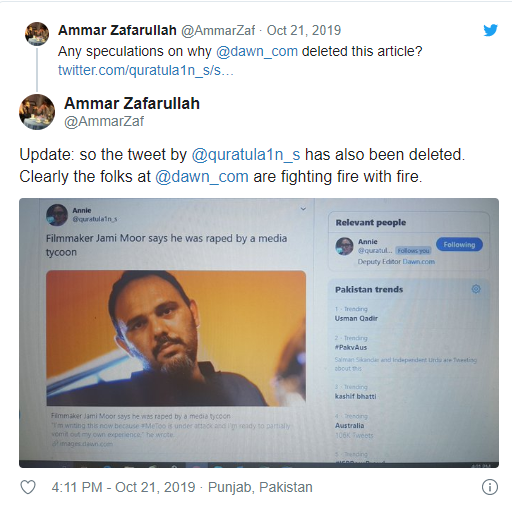 And so, its only natural that backlash landed at the only name for Dawn's editor, Hamna Zubair. Perhaps Hamna had been receiving a load of queries as to why Jami's story was removed and then edited. This prompted Hamna to share how she had resigned from her position at Dawn in August.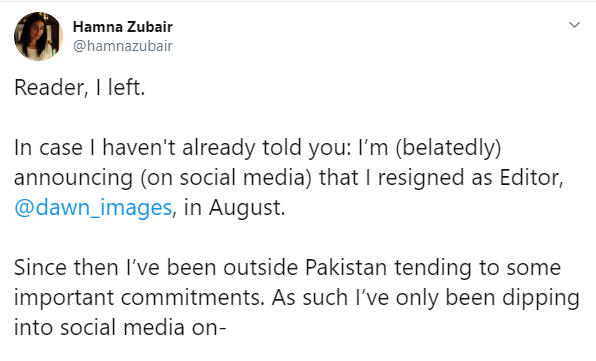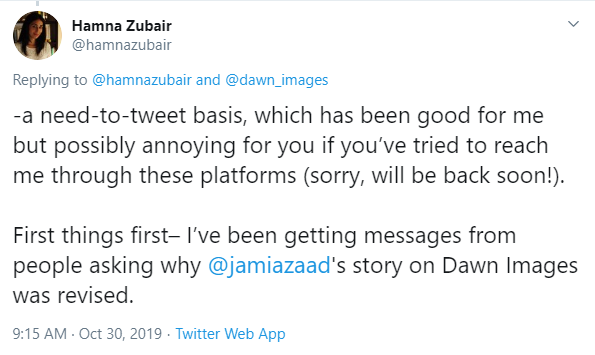 Hamna then urged the public to direct their questions to Dawn's current editors who would be able to answer people in official capacities. She herself stated her disappointed at the story having been edited but maintained that Dawn and its editors had always been ethical and courageous, and that if there would be any developments, Dawn would always do the right thing by its standards.