Coke Studio Pakistan without any doubt played a huge role in reviving our music industry which is still in deficit. Coke Studio is popular for creating fusion and blending different genre of music. Coke Studio Pakistan was first devised by Maestro Rohail Hayatt and he produced it until season 6. Rohail Hayatt Music Composition expertise had taken this Juggernaut of Music to whole new level. This Music Genius is largely credited for fusing impeccably different genre of music into one song. Rohail definitely made waves with his stint in Coke Studio, due to this "We want Rohail Back" became some sort of a popular slogan now in every season of coke studio. I may not be able express the level of Coke Studio established by Rohail Hayatt but if you listen to songs like "Jugni" "chori chori by Meesha Shafi" "Ishq aap bhe awalla by Meesha Shafi and Chakwal Group" "Panchi by Jal and QB" "Yaar Daddi Ishq aatish by Ali Zafar" "charkha Nolakha by atif and Umair" "Saari raat by Noori" "Aik Alif by saeen zahoor and Noori" "Jal Pari by Atif" "Rung by Fareed Ayaz and Abu Muhammad" you will come to know why Coke Studio Pakistan become a signature fusion music platform.
After Producing 5 successful seasons Rohail failed to enthral audience in Season6. The Idea to encompass international musicians didn't functioned at all. After Season 6 the production was handover to Strings. Strings received heavy criticism from audience when they produced season 7, surely the essence of coke studio lost all of a sudden and it was evident that experimenting is not Strings' thing. It is true that most of the performances in Season 7 are simple flat renditions and not up to Coke Studio's Standard. If we try to recall Season 7 only two songs knock our memory "Chaap Tilak" and "Tum Naraaz ho"
Strings took criticism in a constructive way and that's why Season 8 was a mighty hit. The notion to include big names like Ali Zafar, Atif Aslam, Ali Azmat and QB clasped audience attention. Almost all performances from season 8 received heavy acclaims. Special mentions of season 8 are "Tajdar-e-haram" by atif "Sammi meri waar" by QB and Umair "Man amad-e-am" by Gul Panra and Atif "Bewajah" by Nabeel and "Hina Ki Khushboo" by Asim and Samra.
Season 8 confidently restored faith in Coke Studio and expectations were high this year. However Strings got another plan which results in utter failure. They decided to bring 6 Music directors so that spectators can witness more diversity in music. Strings assumed that this initiative will spellbind viewers but it came out as unqualified disappointment. Hence the result of Season 9 was "too many cooks spoil the broth".
So what are the main reasons of Season 9 failure in comparison with Season 8?
1. First of all there was hardly any fusion in each rendition except "Paar Chanah". Most of the Songs were simple flat executions and below par. It seemed like music directors were trying to make use of every musical instrument.
2. We have indeed listened to different flavours of music but there was hardly any creativity. If you listen closely to songs while your eyes are shut, you will automatically grade most of the performances as average. Few Songs like "Aja Morey Saiyaan" "Dil Ruba" "Paar Chanah" "Baliye (Laung Gawacha)" "Shamaan Pai Gaiyan/Kee Dum da bharosa" proved to be coke studio material . The version of "Rang" performed by Fareed Ayaz and Abu Muhammad in Season 5 was far better than Rahat's and Amjad's one, bluntly saying Coke Studio this time cashed Amjad Sabri's death and released his rendition in the end so that viewers can follow each and every episode right till the end.
3. The cast lacked Quality I was hoping for star studded performances like previous season, on the contrary I have witnessed most of the singers for the very first time in my life for example Natasha Khan, Nirmal Roy, Jabar Abbas, Basit Ali, Damia Faaroqi etc. I wish they have invested in big names instead of music directors duh!
4. Strings are well aware of dedicated "Tharak" our nation comprehends, they experienced it last year with Gul Panra. Hence this time they use Mominah like a Cash Cow giving her three songs in one season. The overuse of Mominah was simply annoying. Rachel deserved more songs because she is continuously serving this platform for last six seasons as backing vocalist or in either case Aima Baig would be a better choice.
5. Coke Studio was popular for picking old Pakistani tracks and fusing it with different genre of music. The experiment to construct music around 60% new songs and 40% old tracks also failed big time.
So who remained the Most Successful Music Director?
In terms of Music Direction in my opnion only Noori, and Jaffer Zaidi did a good job. Shiraz Uppal, Shani Arshad, Faakhir and Shuja Haider might be a good music composer but creating fusion is not their thing.
Noori definitely cleaned sweep this season, they presented every flavour of Music with Fusion. Whether talk about "Aja Morey Saiyyan" "Baliye (Laung Gawacha)" "Paar Chanah" "O Re" every performance is mesmerising. Specially "Paar Chanah" restored my faith in Coke Studio and reminded me of Rohail's Era.
Next is Jaffer for "Janay na tu" "Uddi Ja"and "Lagi Bina/ Challa Mele Noon Challiye". I wish Faakhir had performed in earlier seasons but it's good he was finally called by Coke Studio, however he is not a good music director at all. Only "Dil Ruba" and "Afreen Afreen" are good.
Shani Arshad, Shiraz and Shuja failed to mesmerize me with their music compositions. Their compositions might work in Drama or Film OSTs but surely not for Coke Studio.
So what audience liked the most?
Dil Ruba Enchanting Music and Zeb Bangash singing Pashto track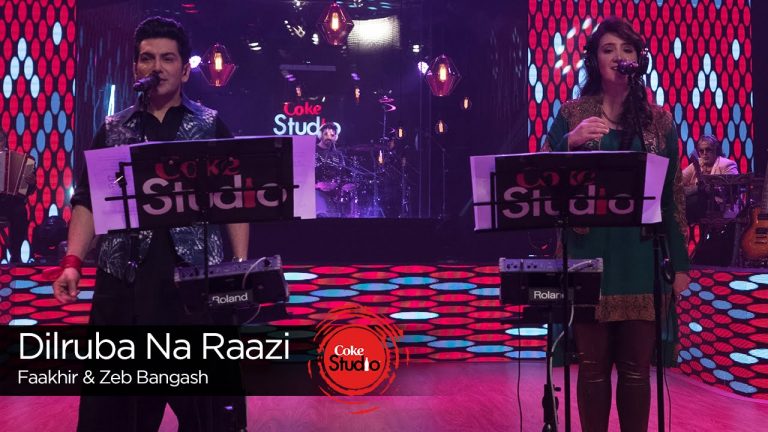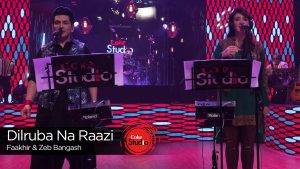 QB singing Musarrat Nazir's popular "Laung Gawacha"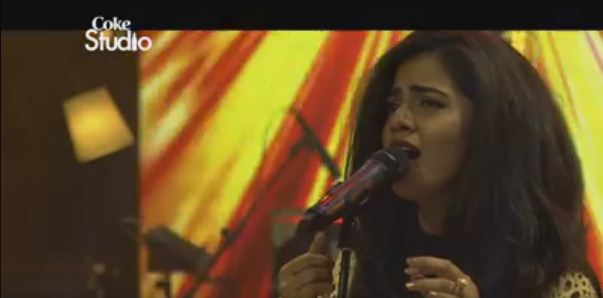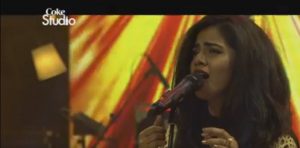 Mominah's face expressions while singing Afreen Afreen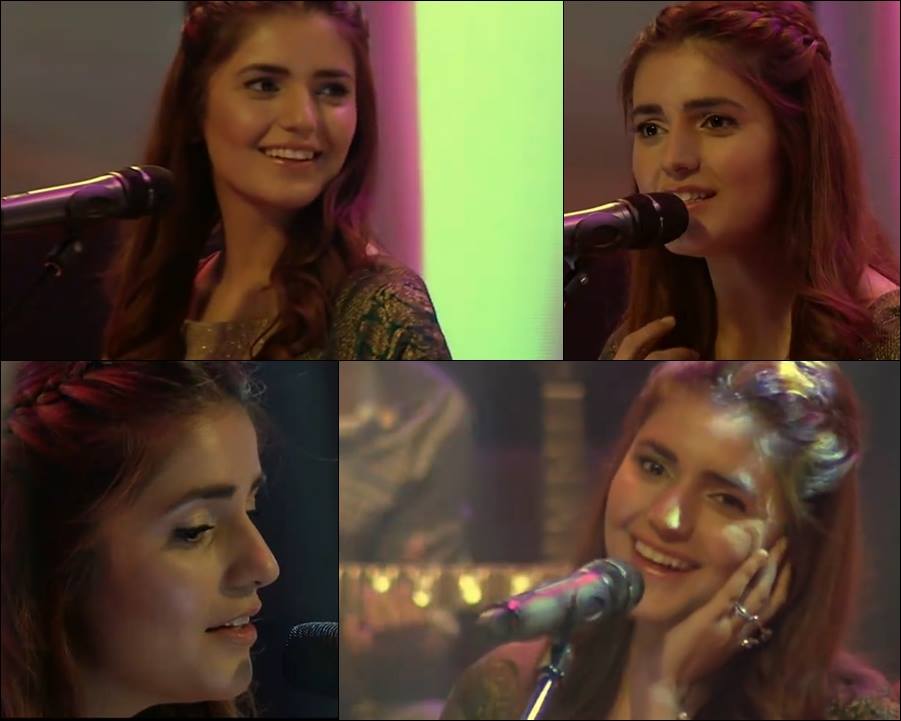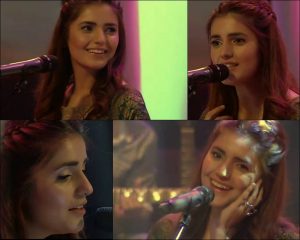 Masooma Anwar's Unique Vocals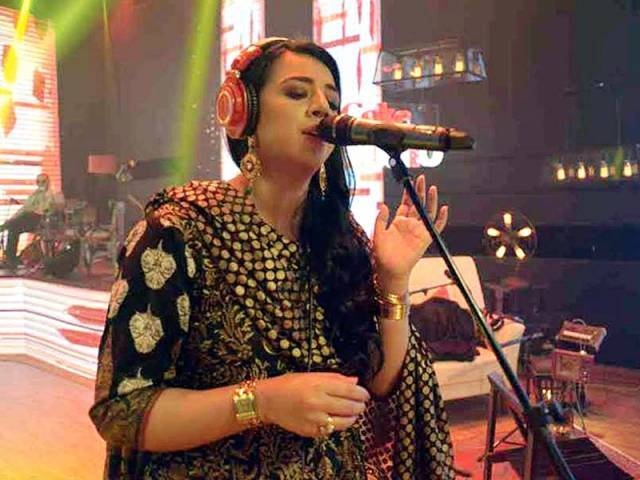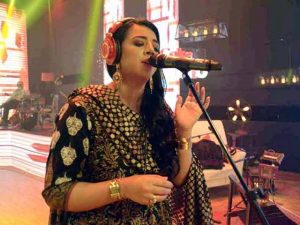 Rachel's Powerful Vocals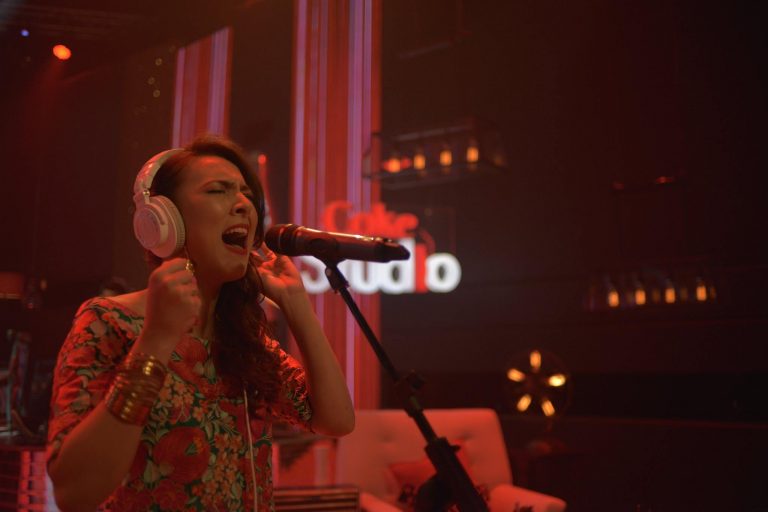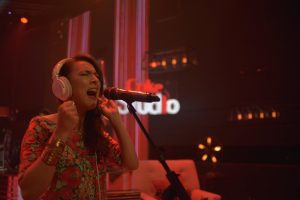 Rahat and Late Amjad Sabri performing together. It was a major collaboration Indeed and unfortunately the last one. Killers tried to silence the voice of Amjad Sabri but failed to wipe out his memories.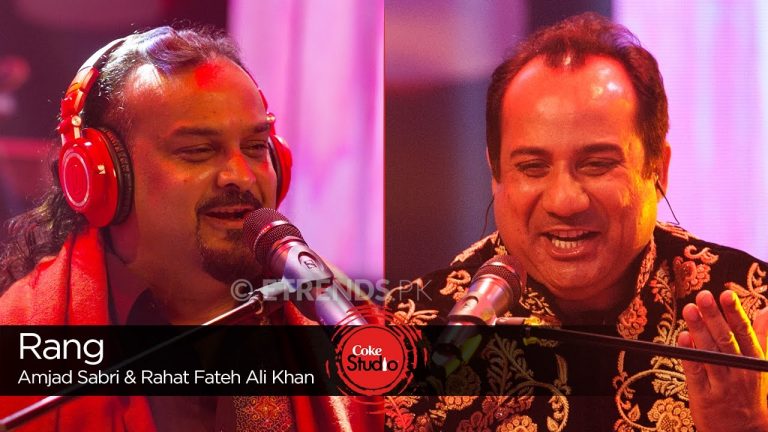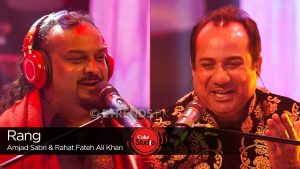 Season 9 proved to be a total disappointment, I hope strings will come out with some better plan in next season but for sure they are destroying essence of coke studio which Rohail had established in his era. So what are your views on Season 9?