We live in an age where commercialism has affected every aspect of our life and even religious programs have a commercial touch. The private satellite channels don't have the luxuries of fixed revenue like PTV, so their utmost effort is to earn maximum revenue from each genre of television programs, whether it is religious based transmission.
All the channels have opted for famous media persons or celebrities to host their upcoming Ramazan transmission. The main criteria for selection is 'who can attract maximum viewership and advertisement'. Among many who are hosting religious programs Aneeq Ahmed clearly stands out as someone different who is more focused on religion in his program rather promoting himself. Aneeq Ahmed currently hosts program 'Payame Subah' on Dunya TlV, a program aired six days a week (apart from Sunday) at 7 AM, Pakistan standard time.
This Ramazan Aneeq Ahmed is also selected to host the Ramazan transmission of Dunya TV. It will be interesting to see how he carries this responsibility as he openly opposed the over commercialism in Ramazan transmission.
Here is an introduction to the personality of Aneeq Ahmed
Born in Karachi, Aneeq Ahmed graduated from Karachi University in International Relations. He started his career from PTV in 1999,joined GEO in 2002 then moved to ARY in 2005. He has been with DUNYA TV since June, 2011.
He successfully brought sensitive socio-religious topics into public debate through over 2000 programmes, largely live, on television. His programme ALIF was pioneering religious content on GEO TV that daringly discussed issues pertaining to religion and life for 3 years.
As he chose to switch his TV appearance, his next programme AGHAZ on ARY delighted thinking heads of viewers for 6 years before he carved his latest niche in the category of religious TV content with PEYAM E SUBH on DUNYA TV.
For last two years, his early morning programme on DUNYA TV has become very enlightening education for those eager to understand the divine message in its entirety.
In his humble capacity, Aneeq Ahmed has been lecturing on religion, Sufism, Iqbal and the contemporary issues of Muslim ummah and their solutions while visiting USA, UK, TURKEY, INDIA, UAE, FRANCE, SPAIN AND SAUDI ARABIA.
Aneeq Ahmed remained elected Secretary of Arts Council of Pakistan, Karachi, for three consecutive terms from 2005-2008.
Being part of many academic, literary and social initiatives, Aneeq Ahmed is also a Director of Rotary Club.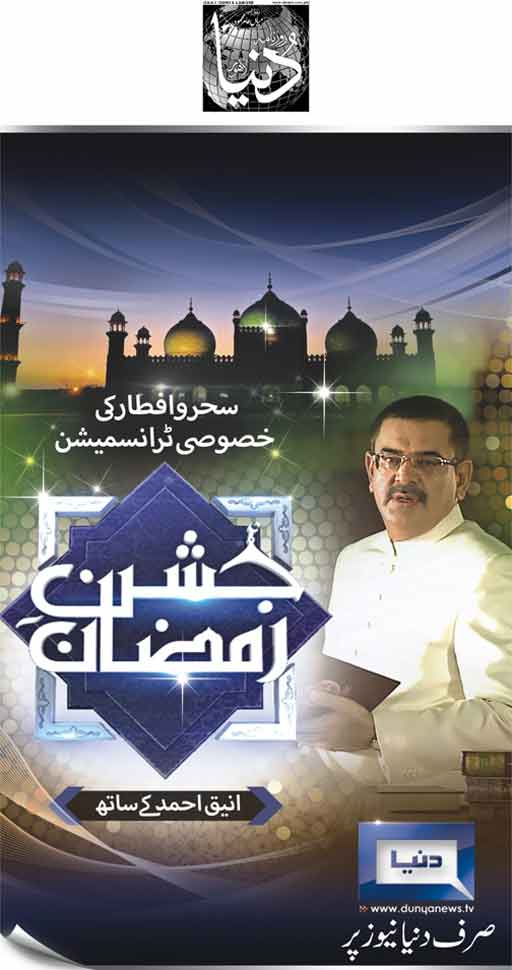 Rashid Nazir Ali