Mothers are such super strong beings that play a pivotal role in their children's lives. Mothers shape the characters and personalities of their children and when it comes to supporting them, they do everything in their might to extend their support. No matter what but when it comes to her children, a mother can face any kind of a challenge but unfortunately, in our dramas, the writers have given us such kind of mothers who don't do justice to their status of being one. It is not the first time but where the writers believe in writing the characters of damsels in distress, they also have abundantly written the characters of mothers in distress who are not only annoying but make you question the sensibilities of the drama makers all the time.
Here's the list of some Annoying Amman's who have graced our TV Screens just recently:
Shama (Balaa)
Shama deserves to be on the top of the list because of so many reasons, hands down. Shama showed how an annoying mother functions and what her attributes are. She is blind to everyone's faults so much that she ends up destroying the lives of her own children. A mother like Shama believes in holding tight onto the relationships even if it costs her the peace of her own family members or at times, cost her their lives too. Shama was always mistreated by her brother in law Zafar but she made sure to bring his daughter in her son's life completely ignoring the fact that her son Taimoor could not tolerate her one bit. Shama planned alongside Nigar to convince Taimoor for this marriage. Shama also touched a new level of annoyance when she chose to turn a blind eye towards her youngest daughter and allowed Taimoor to get her married to a drunkard. Shama did deliver a long speech on women empowerment but when it was the time to act upon those words herself, she turned into a stone hoping that her daughter will miraculously find happiness with the guy she couldn't even stand. The writer has tried to make Shama look very majboor dukhyari halaat ki maari but the point is, she spun these halaat herself and bought misery to her home herself too. There is a difference between being God-fearing and being stupid and Shama is stupid. The only good thing about this character is that it is being played by Samina Peerzada because she looks ethereal and has acted such an annoying character brilliantly.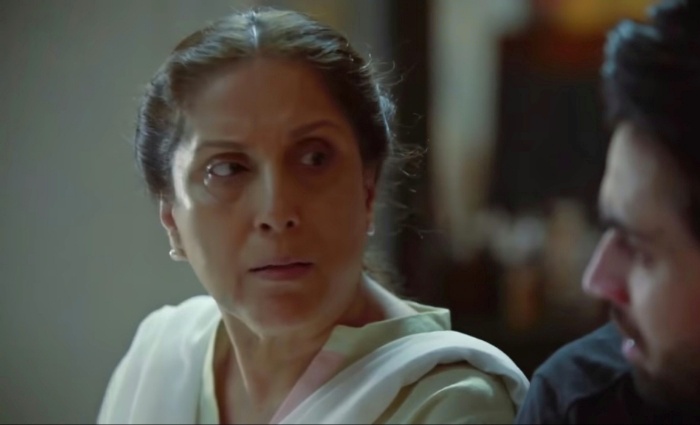 Tahira (Tawaan)
Tahira is one of those bigri hui ameer aunties who've got nothing else to worry about apart from her daughter's shadi that too because of the societal pressures that she has imposed upon herself. Tahira was the kind of annoying amman who wanted her only daughter Maryam to settle down with a guy like Zaman who not only disrespected her but also ruined her life too. Tahira chose to have more faith in Zamaan than she had on her daughter who had a clear vision and perspective of life. When they took a family vacation to Murree, Tahira didn't sit still and chose a random guy that she imposed on her daughter and forced her to get engaged to. Now that Maryam is happily settled with the guy she likes, Tahira can not keep her diamond studded nose to herself and continues to belittle Shehroz. I literally applauded when Maryam told her mother off by saying that she should stop interfering in her life. I am glad Maryam has a supportive father like Wajahat otherwise Tahira would have adopted Zaman and babysat him for the rest of her life!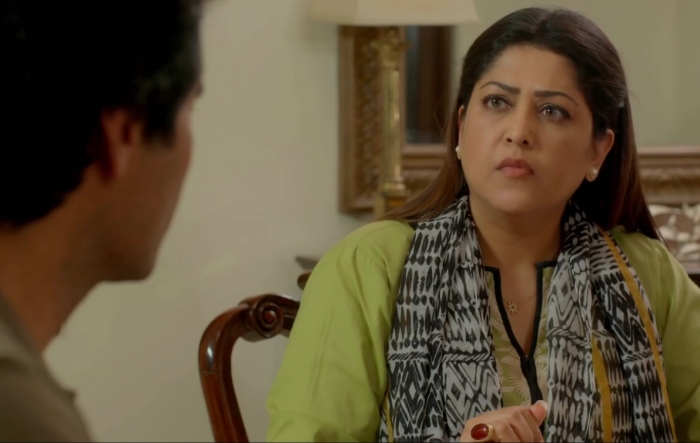 Zarina (Khud Parast)
Zarina is the kind of woman who'd estrange her daughter over material gains. Zarina's daughter Uswa shares everything that happens to her after her marriage and in stead of showing Uswa a bigger picture, Zarina entices her to take the wrong approach which includes a lot of lying and deceit that too with her husband. Just recently, after Hanan literally dragged Uswa out of her mother's home, in stead of being upset Zarina immediately forgot about what happened at the sight of a gold chain. Zarina keeps on brain feeding Uswa all the wrong things and encourages her to lie to her husband in order to make his mother look bad. If Uswa will ever be throw out of Hanan's house, Zarina would be equally responsible for it!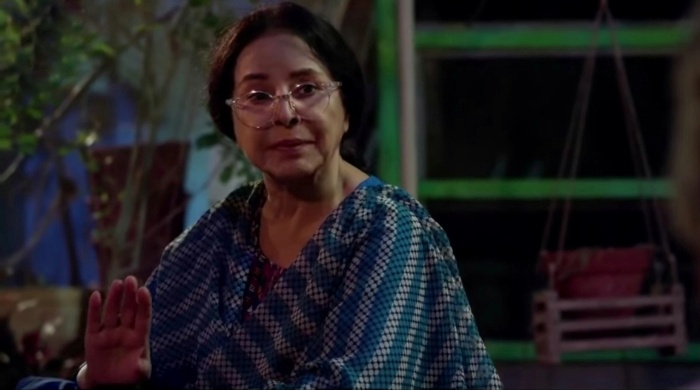 Ulfat's Mother (Dil Mom Ka Diya)
This annoying amman unfortunately was hired to cry buckets throughout the drama. Obviously, she raised a little monster in the form of Ulfat so she cried out of guilt, at least that is what I would like to believe because other than that there was no justification behind her tears. She was annoying because even when she saw that Ulfat was wrong, shd would cry buckets out of sheer sympathy for her twisted daughter and blame others for misunderstanding Ulfat. Having a soft corner for your child is one thing but to be blind towards their mistakes is another. Also, her character was of such less important that she was nowhere to be seen in the last few episodes of the drama.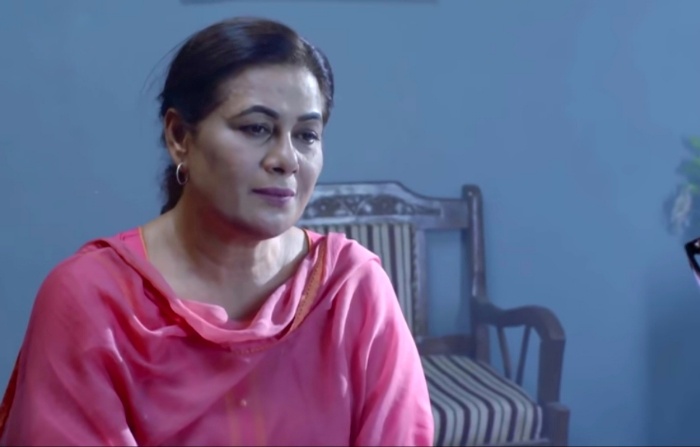 Salma (Dil Mom Ka Diya)
Since she was a mother as well, she secures a spot in this list technically. Salma's character was annoying but what proves the points further is seeing how she raised her own daughters. Salma's daughters had a couple of scenes in the drama in one of which they both were giving pep talk to Afzal's second wife as to what she should do to win Afzal's heart. That basically sealed the deal that Salma's annoying aura and attitude was contagious and her daughters well and truly got contaminated because of their annoying Amaan!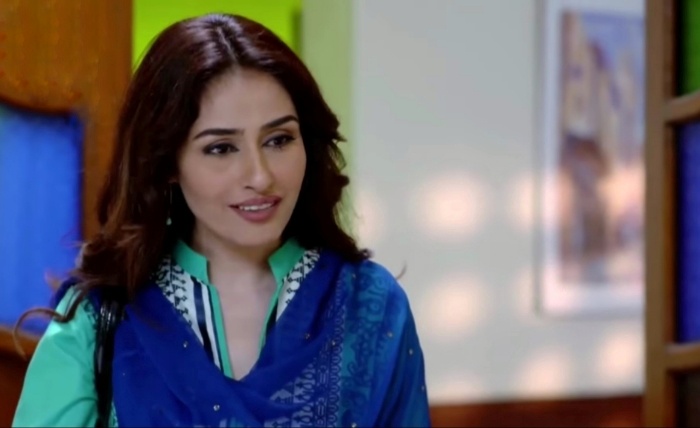 Shabana (Tawaan)
I know Shabana's inclusion in the list is partially justified because for most of the drama she was not in her senses due to being in denial of her daughter's death. However, with a heavy-heart this week's episode unfortunately convinced me that I should allot her a spot in this list because now Shabana knows about Mahnoor's death but she is now guilt-tripping Shehroz for forgetting about Mahnoor and moving on in his life by getting married to Maryam. Not only that, she insults Maryam every single time and then presents a case in front of Shehroz. It is like Shabana is now holding Maryam responsible for Mahnoor's death which she is not and she is turning Shehroz into a culprit in his own eyes because she thinks he should have wasted his entire life wailing in Mahnoor's grief. I am sure she will eventually forgive Maryam and won't stay the same annoying amaan but for now, let's keep her here.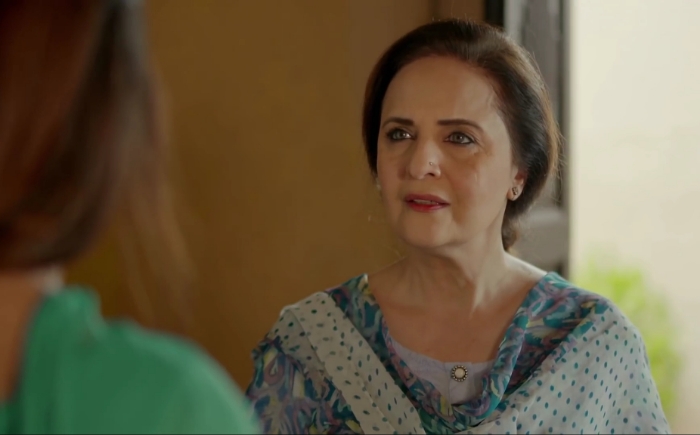 Nafeesa (Koi Chand Rakh)
She is one twisted lady who gave birth to another twisted twat. I am sure Nishal is the way she is because she takes it after her mother Nafeesa who herself doesn't know the difference between right and wrong. Almost all the characters in Koi Chand Rakh are annoying but Nafeesa stuns me with the new levels of annoyance that she touches every single week without a fault. Nafeesa is conniving that is why despite knowing that her daughter is a homewrecker she was giving her tips and tricks to further wreck Rabail's fragile home. Also, another aspect that makes Nafeesa an annoying amman is the actress who has played this role. Her aura fitted well in the character that she played in Yakeen Ka Safar but in Koi Chand Rakh, she seems acting-free with monotone dialogue delivery.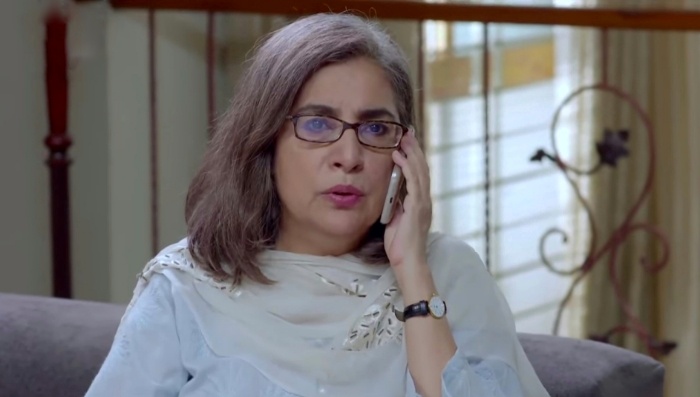 So, these are the Annoying Amman's of the last season of 2018 that graced all these dramas with their presence. What do you guys think? I feel when it comes to writing the characters of mothers, the writers should shape them as strong, fierce and very wise personalities because in reality, all mothers are like that. Please feel free to add more such Annoying Amman's to the list.
Zahra Mirza.