Anoushey Ashraf is a well-known Pakistani TV actress and VJ. She has worked on the Music channel MTV Pakistan and also appeared in TV serials for which she got immense love and huge acclaim from fans.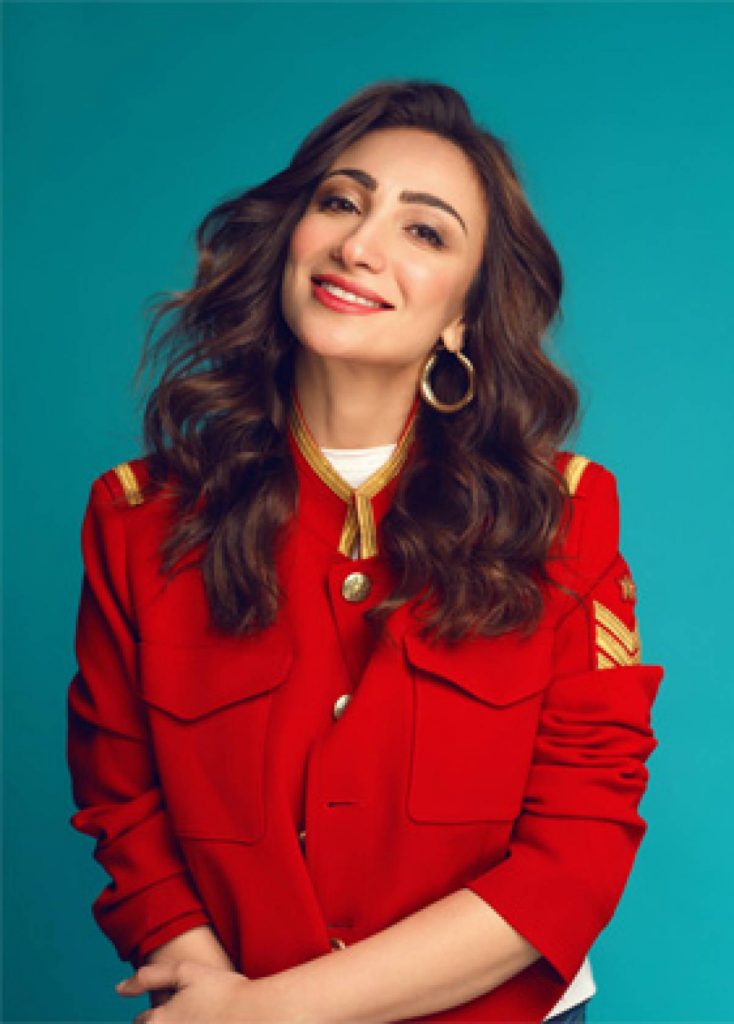 Lately, Anoushay Ashraf taking to her Instagram account shared a throwback memory With Qandeel Baloch. While sharing a throwback picture with Qandeel Baloch, Anoushay wrote "On this day many years ago Qandeel Baloch put up a pic of me when we met at a show. She thought I was kind. That's all it took to make someone happy. Being kind, being respectful to every human. I know nothing of her struggles or her miseries. I only see what's on the surface and I shall never be mean to someone for their choices. It's not my job, honestly. My job is only to be kind. Zero judgements. You can disagree with her ways, but you can never agree with hurting ANYONE. RIP Girl."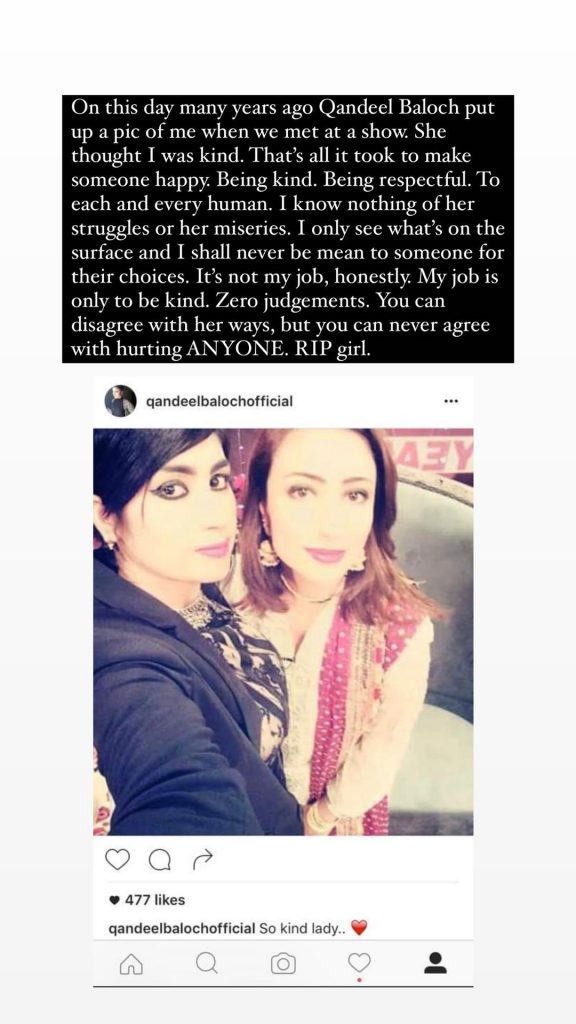 Qandeel Baloch was a rebel, she did what she wanted to do. You may remember her from her viral clips on social media, her quirky outfits, maybe even her music video. May her soul rest in peace!