Actors and Actresses' wedding ceremony doesn't get complete unless they have appeared on a morning show. It's more of a, most important/can not be missed post marital ritual. Some of them get invited to a lot of the morning shows and it's a treat to watch for the viewers.
The morning show hosts try to get every ounce of information from the couple. They want to know everything from information like how did they meet, how did they fall in love, how did they get their parents to agree on marrying them. Then they, specially the bride is asked about the attires that she was supporting: the dress, the makeup and the jewelry. Then photo shoots, videos and pictures from the wedding are shared with the viewers.
The newly wedded Anum Fayyaz and Asad Anwar, honoring their post marital ritual,  got invited to the morning show "Good Morning Pakistan" hosted by Nida Yasir. They visited her show after their Nikkah ceremony as well.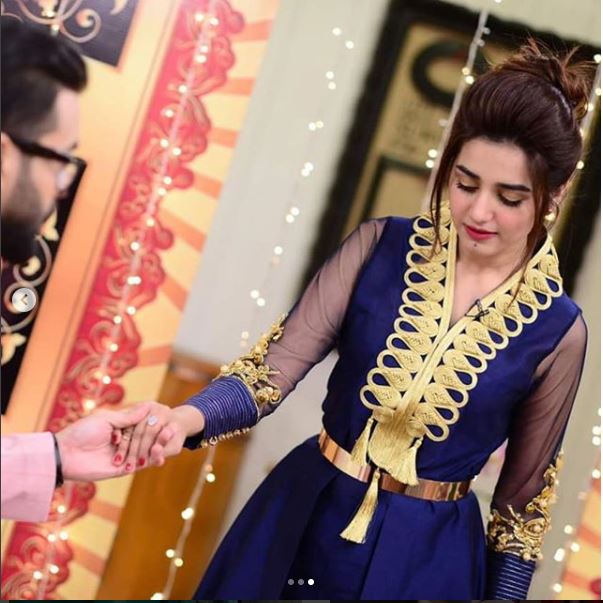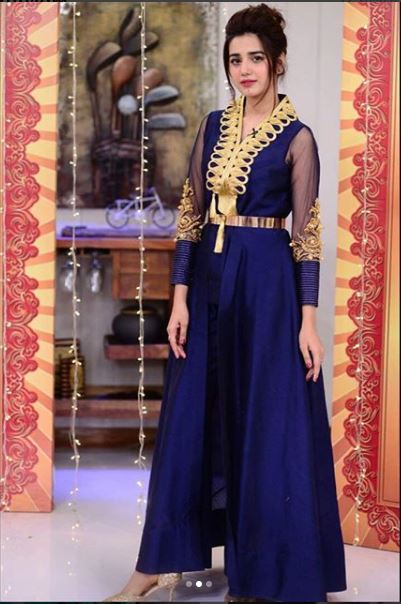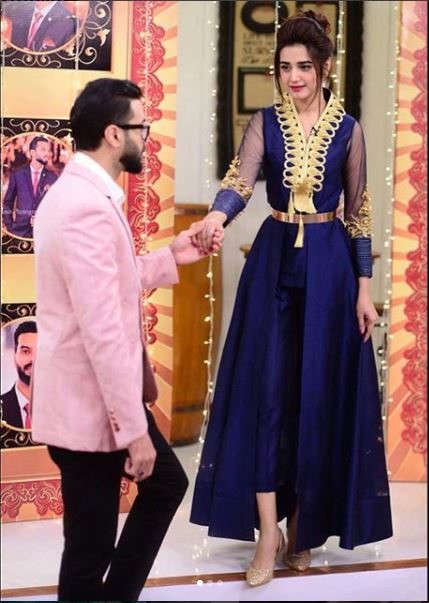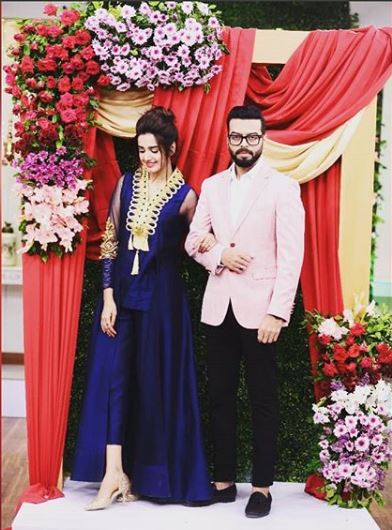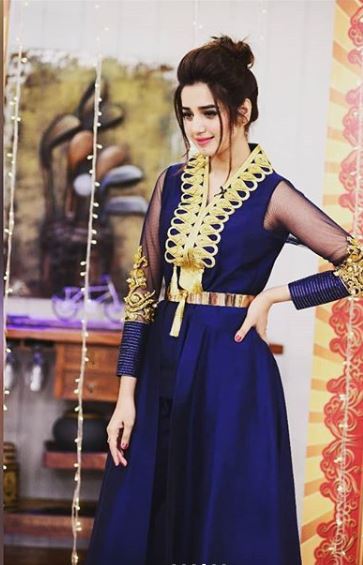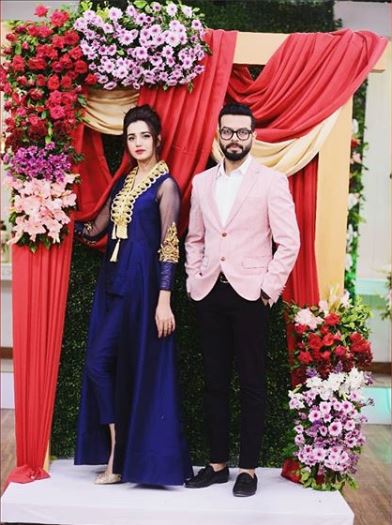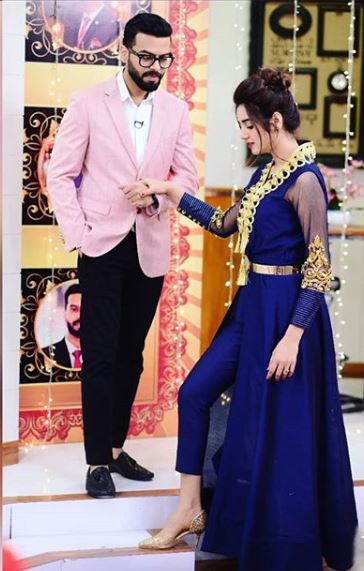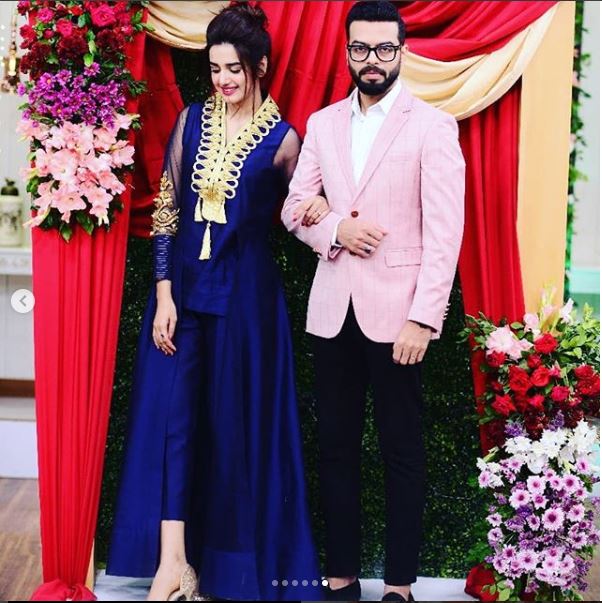 Anum was looking ravishing wearing a royal blue outfit by Tabassum Mughal. Her bun was completely complementing the outfit. She was not seen supporting any jewelry but the outfit didn't need any accessorizing at all. Asad was looking quite a gentle man in the suit as well.
This couple without a doubt beautifully complements each other. May they have a beautiful and blessed life ahead of them.