Opening Thoughts:
Ohkay so, Visaal came to an end tonight & I will say it was one rollercoaster ride of emotions. Hashim Nadeem deserves an award for bringing such a different love story to the table. The way the characters were written & the way he shed a light on the emotions experienced by human beings in general was the strength of this drama. Visaal had a very different story & that is why, despite the considerably slow pace, it always kept my interest intact & for me this drama was nothing short of perfection!
The Closure:
Munna turned out to be the cupid. It can also be said that he was the actual hero who took things in his hands & made sure that he stood by what he thought was right, despite his loyalties being with Akram. It was quite interesting to see both Akram & Munna in one frame because they both were in love with Pari but their approach was different. Akram loved Pari to such an extent that he didn't even think twice before maligning her reputation whereas Munna loved Pari enough to let her go, for the sake of her happiness.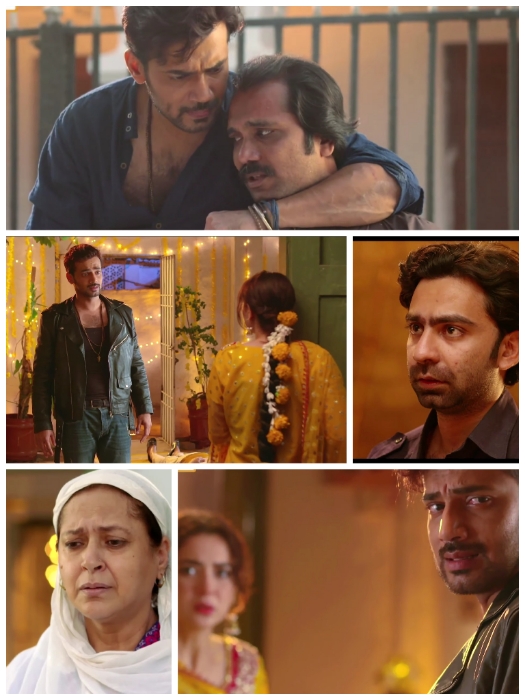 I must say, I love how the writer showed that a book should never be judged by its cover. A weak looking harmless soul like Munna had the strength & the courage to face wrath of a strong man like Akram only because his love for Pari made him feel responsible for her. Munna always listened to Akram, he was burdened with the favors Akram had done for him too but still, he did not let any of that cloud his judgment & despite being grateful for all that Akram had done for him, Munna kept his ground in the matters concerning Pari.
Taimoor & Pari met but they had no idea that Munna will find out & listen to their entire conversation. It was very sweet of Munna to get in touch with Molvi Ghufran to finalize things because Munna knew he needed his support as he was Pari's guardian.
Akram could not take no for an answer. He could not fathom the fact that a poor soul like Munna could outbid him & go against his wishes. Akram loved Pari but he didn't even think that his love was only causing more destruction in her life. Akram was egoistic that is why he could not accept the fact that things could go against his wishes too. To be honest, seeing Akram pleading his love for Pari & dying did make me emotional. He was unapologetically like that, because of which he didn't or couldn't even realize where he went wrong. Akram had no one to guide him plus he also never looked for guidance either. Akram was an island within himself – complete, faultless, entitled & deserving, that is why he could not even for a second think or grasp the fact that a girl like Pari wouldn't want to see him as his life partner.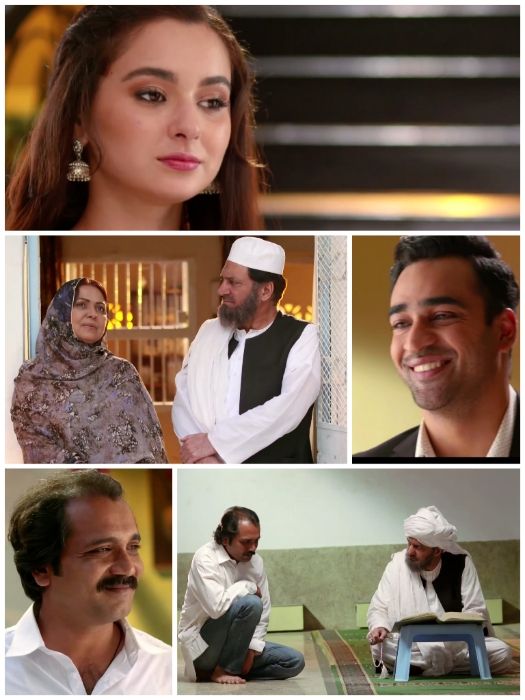 Everything ended on a clear note. Munna did get arrested because of shooting Akram but he emerged as a hero in front of everyone as he took care of Pari's dignity. Pari & Taimoor met their happy ending because things worked in their favor & it was only because of Munna's persistence, kindness & big heart that he turned the destiny in their favor.
Closing Thoughts:
To be honest, now that Visaal has ended, I am left with that feeling of emptiness because I will miss watching this drama. It is a rarity to have dramas like Visaal which are so unique yet so interesting. Hashim Nadeem has really given us a drama to remember & what's amazing is that he balanced everything out. He used all these characters to counteract & neutralize situations when they got out of hand. Visaal had everything; comedy, jealousy, hatred, revenge, love, drama, action – it was a complete package which was executed just the way it deserved to be. In recent times I have seen a few good dramas but Visaal surely takes the lead because of its uniqueness.
I must say, I loved how after such a long time we got to see a positive pious character like Molvi Ghufran who was forgiving & very simple-minded. Who was well aware of the mistakes of his daughter & blamed himself for failing as a parent. Akram – never seen before in our dramas but still such a well-written character where despite knowing his reality, the viewers wanted things to work for him. Naheed – best friend who ended up becoming Pari's worst enemy. A beautiful father-daughter relationship. Undeniable loyalty which Doodh Patti had towards a stranger like Akram that he met on a train station randomly. Selfless & pure love which Munna had towards Pari. There were so many aspects to this story which were done so so so well & it all added charm to this drama. Zahid Ahmed should take a bow for such a brilliant performance. I am sure no other actor could have done justice to Akram the way he did. Saboor Ali shined as Naheed too. The actors who played the roles of Munna & Doodh Patti were beyond brilliant. They may be side characters but their presence was of utmost importance in this drama. Firdous Jamal, Tahira Imam, Ismat Zaidi & Hania Aamir were brilliant too. The director should also take a bow for directing this drama perfectly. The OST & background score was just perfect as well. Overall, Visaal was an amazing drama & I will remember it for a very long time. Please share your thoughts about the last episode of Visaal.
Keep Supporting,
Cheers,
Zahra Mirza.
Top Trending Video