Anumta Qureshi happens to be a well-known Pakistani TV actress; one known for her awe-inspiring roles in Suna Chanda, Suna Chanda 2, Bisaat-e-Dil and Sanwari etc.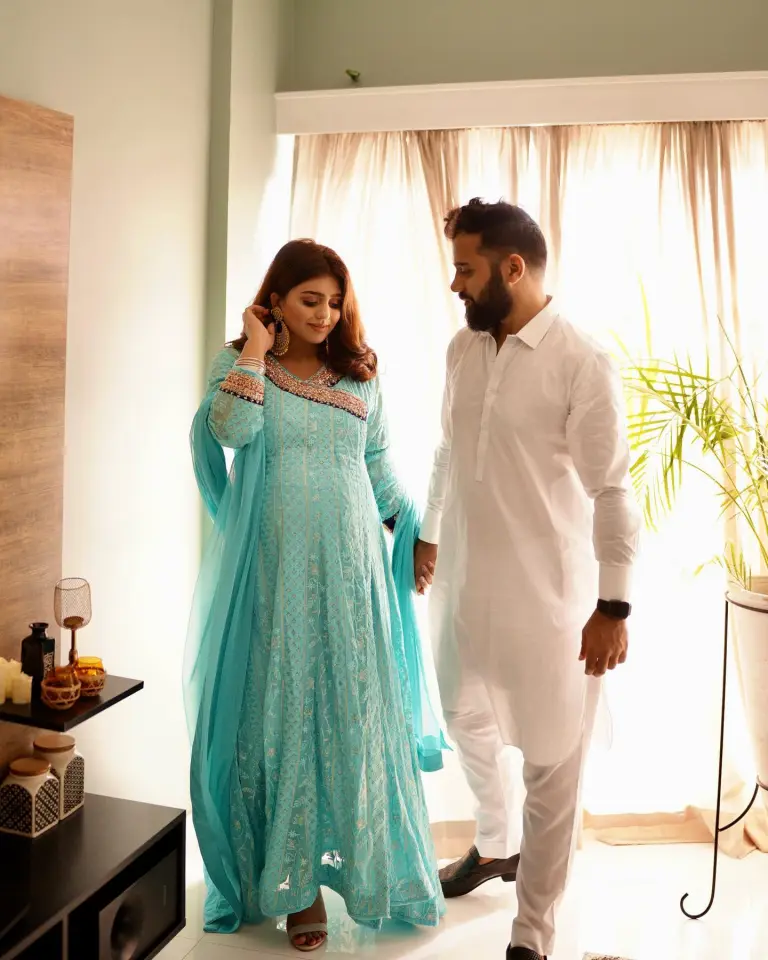 The actress embraced singer Saraag Kazi as her soulmate in 2020. Apparently, sparks of chemistry bloomed well between these two lovers; since Anumta became heavily pregnant soon after.
In the past few months, Anumta has been constantly uploading her selfies from the pregnancy era. In all those photos, we can decipher how Anumta has been coping with such a significant phase of her life. Whether it be photos where the couple is embracing each other or even when Anumta is adorably lapping up an ice cream, the pics never fail to impress the audience.
Just recently, Anumta shared pictures of herself together with Saraag as well as her family once again. Feel free to skim past the photos and tell us how she looks down in the comments!