Fazila happens to be one of the senior-most actresses in the Pakistani drama industry. The actress has literally been active in the showbiz arena for over four decades.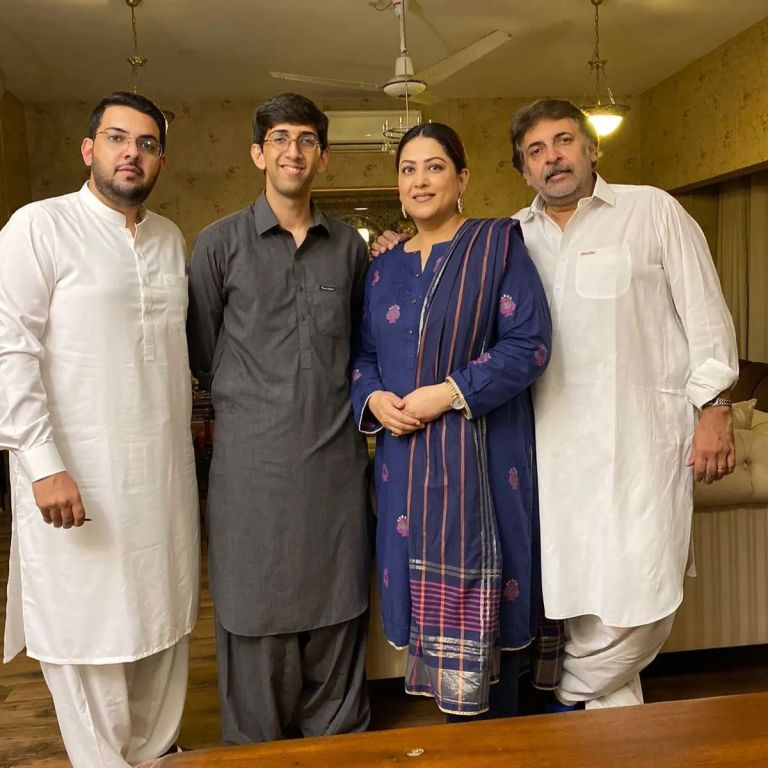 In all that time, the actress made appearances in dozens of different dramas. Some of her best dramas include Daldal, Aisi Hai Tanhai, Khuda aur Muhabbat and the much-beloved Alif Allah aur Insaan.
Fazila has been involved in the acting business since as early as 1991. From her journey as a lead actress in many drama serials; all the way to her present roles as an elderly figure; Fazila's stellar acting skills keep securing the audience's praise for her.
Fazila chose another actor named Kaiser Khan Nizamani as her life-long spouse; just like many other actors do.
Just a while back, Fazila posted pics of her spending quality time with her family. In the photos, we can see the couple hanging out with their two sons. In other pics, we can see the elderly couple attending all kinda talks shows etc.
In case your interest got picked, here's the list of all those photos: