Pakistani media has been blessed with many talented family who have served in the fields of literary and performing arts. Families of Saba Hameed, Javed sheikh, Yasir Nawaz and many others are those whose second generation is also immersed in showbiz. But above all a family which can never be forgotten and is perhaps one of the most multi-talented families is of Anwar Maqsood.
Fatima Suraiyya Bajia
Usually known as Bajia she is the eldest sister of this exceptional family. She is among the pioneers of Pakistan Television and has produced many memorable dramas. Bajia was been bestowed with many awards like Pride of Performance, Hilal e Imtiaz and many others.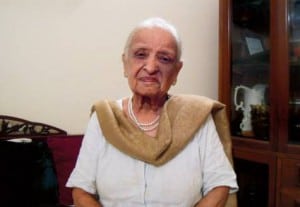 Anwar Maqsood
Anwar Maqsood is a true asset of Pakistani industry. Phenomenally multitalented Anwar Maqsood is not only a writer, poet, lyricist but also painter and satirist; a true master of humor and puns. His genius combined with Moeen Akhtar's talents and the duo produced works like "Fifty Fifty", "Loose Talk" and "Studio series" are unrivaled by the whole industry. Anwar Maqsood wrote theatrical plays such as "Sawa 14 August" which was performed in August earlier this year. Anwar Maqsood has a library of his own, his brother Ahmed Maqsood (late) had a collection of 10,000 books.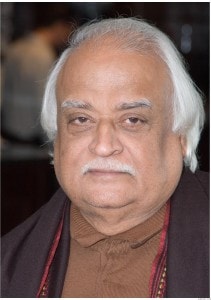 Zahra Nigah
Zehra Nigah the famou Urdu poetess is Anwar Maqsood's sister. She like her other siblings started writing at a very young age and earned a place in the era when women rarely came on the front in the then conservative and male dominated Pakistani society. She along with Bajia and Anwar Masqood was also award Pride of Performance. She also wrote Strings' famous song "Dhani".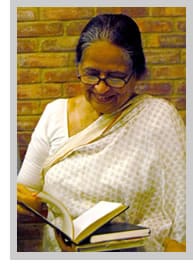 Sughra Kazmi
Generally known as Mrs. Kazmi, Sughra Kazmi is another sister of the Maqsood family and is the pioneer of the "Kazmi" label famous for bridal wear. She started working out of necessity (unlike rest of her siblings) with ragged dolls garbed as brides but later on the demand of customers actually started designing bridal wear. "Bajia, Zubeda and I received these awards but I feel they should have gone to Sara Naqvi and Sughra Kazmi…both of them started their careers from scratch and worked very hard to establish themselves" commented Anwar Maqsood.
Zabaida Tariq
Cooking expert Zubaida Tariq started her career quite late as compared to her siblings who rose to the heights of fame in very early stages of their lives. She is not only famous for her cooking but for her home remedies as well.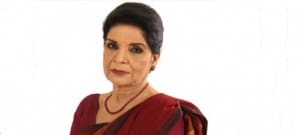 Sara Naqvi
Late Sara Naqvi was also Anwar Maqsood's sister and Bunto Kamzi's mother. Sara Naqvi was associated with BBC. She was not only a journalist but a scientist as well and assisted the famous scientist Abdus Salam for some time.
Bunto Kazmi
Bunto Kamzi well acclaimed designer is Sara Naqvi's daughter and Sughra Kamzi's daughter in law later joined hands with her mother in law and took her bridal label to new peaks of recognition.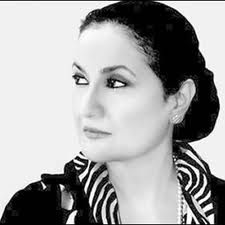 Bilal Maqsood
The guitarist and occasional vocalist of "Strings" is son of Anwar Maqsood. Though Anwar Masood usually pens downs the lyrics of their song but Bilal Maqsood also sometimes writes the songs e.g. "Me to dekhon ga". The music produced by strings. The best thing about Strings' is that unlike their contemporaries they not only focus on the music but equally on the lyrics as well. Strings has given us melodious hit like Dur, Mera Bichra Yar, Me to Dekhon ga, Zinda, Dhani, Kahani MOhabat ki hai Mukhtasir etc.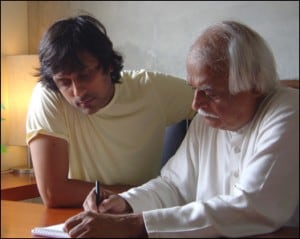 Mikael Maqsood
Mikaek Mazqood is Anwar Maqsood's grandson and Bilal Maqsood's son. Following the footsteps of his grandfather he is following his innate urges to paint and sketch like rest of his family at a very early age.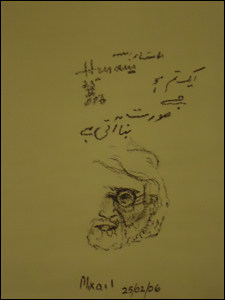 Do share your views, your liking and disliking.
Faiza Cheema