Ushna Shah has been very vocal about how she feels about the scandal regarding her and Hamayun Saeed. Until now she has only said things about these rumors in an indirect way but this time she decided to give people especially A & B Productions who made a video about her scandal a shut up call.
Here is what Ushna Shah had to say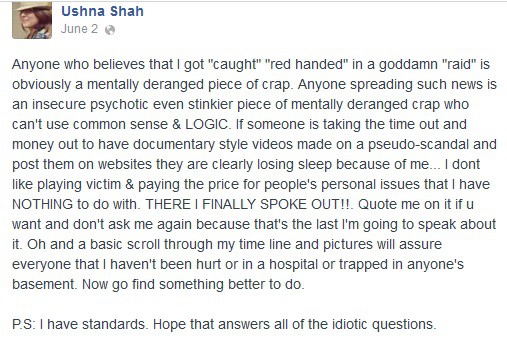 She says that she has some standards which could mean that Hamayun Saeed does not come upto those standards. Now what does Hamayun say about that?