Hania Aamir is a very pretty and talented Pakistani actress, Hania started her career from films, now a days she is doing a lot of dramas and making waves in the industry. She is among those celebrities who have earned fame, fans and success in a really short period of time. Hania is popular for her lovely dimple. She is known for her vivacious, bold and blunt personality as well.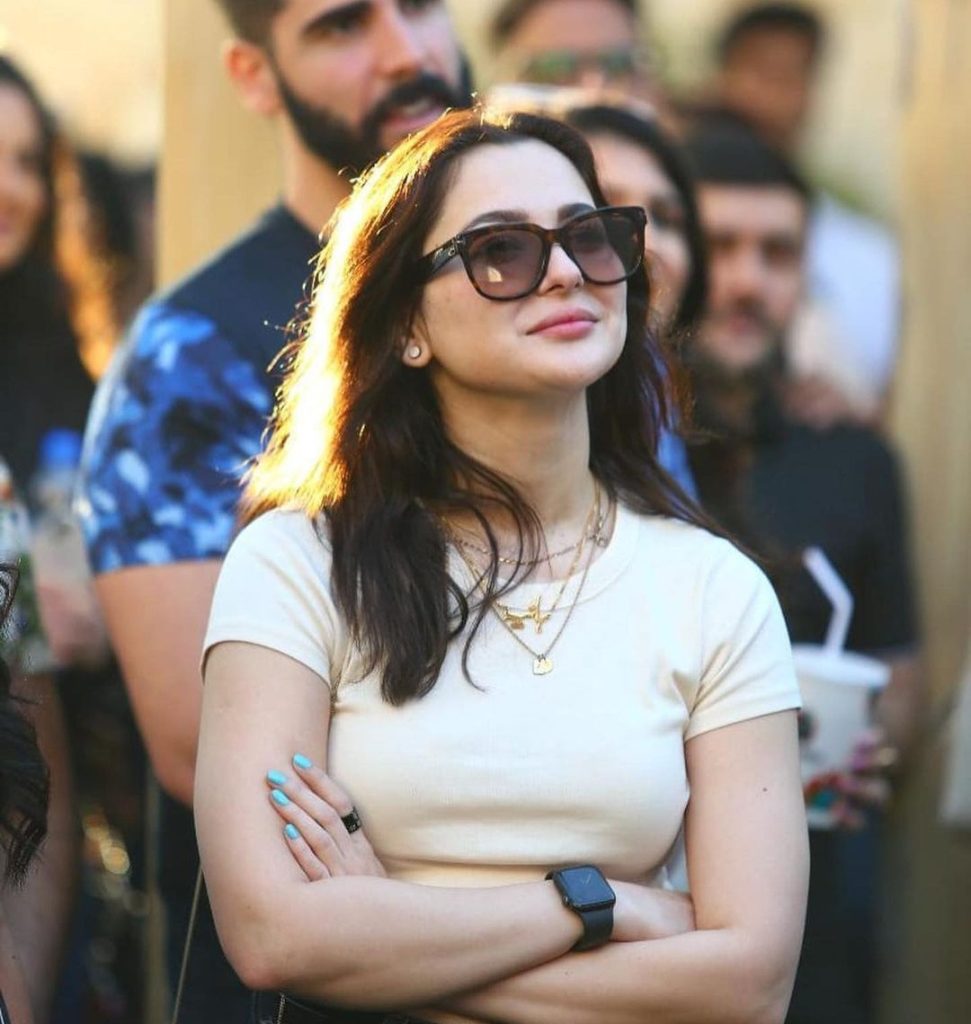 Today, Hania Aamir is seen in the Album launch event of singer Uzair Jaswal. It was a start studded event, a lot of people from media fraternity were present there. Hania was spotted posing with Uzair Jaswal, they also had videos together. Soon after seeing Hania with Uzair, fans speculated that they both are seeing each other. Fans called Hania the female version of Dr Aamir Liaquat. They said to her that she is only after singers, a few said that she is waste of cuteness. Fans didn't like Hania Aamir's video with Uzair. Hania's look also ignited criticism fans said that she is being too over. A few fans noticed that Hania takes keen interest in singers and she is after them. They asked her to stay away from Uzair. A part from this they didn't like her look .
Here is video link followed by Comments.
Here is another video of Hania.
Here is what fans said about Hania Aamir. Here are all criticism comments on Hania.