Express Entertainment was an Indian-Turkish channel only a few months back. There were hardly any Pakistani dramas on-air from it which was highly disappointing. After Eid, they started Pakistani dramas as well.
The following are a few of their dramas. Do tell me what you think about them:
1. Apni Kahani Kese Kahein:
The story of two besties, who lived in the same neighborhood.  The characters were played by Sanam Chauhdry and Sumbhul Iqbal.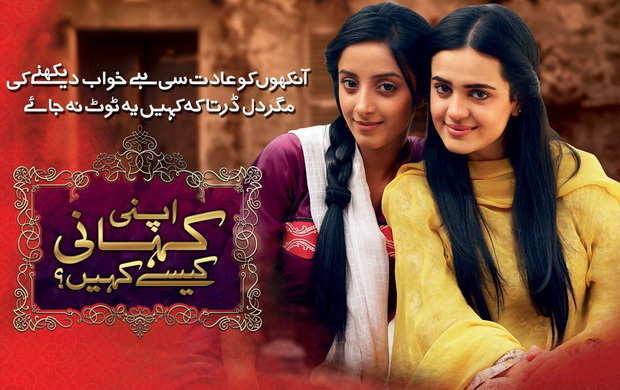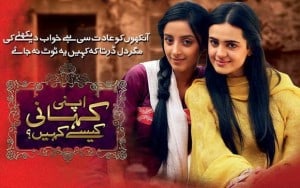 Sanam's character was of an idiot girl who was easily manipulated by boys. She ended up being used by a boy who had claimed to love her. This is why her khaala got her married, immediately, to a much older man to save her from disgrace. He was a torturous and shukki man who abused her. In the end, she decided to take a stand for herself and told her story to the media.
Sumbhul's character was of a girl whose was brought up in a very strict environment by her shukki father. He asked a private tutor to teach her. That tutor was Aly Khan and both of them fell in love with each other. Her father decided to marry her off and that's when she made a plan to run away with him. She reached the place where they both were supposed to catch up, but he was nowhere to be seen. Instead, her father arrived there and is a fit of anger, he locked her in the house until the wedding day. Her husband was Saleem Sheikh whose first wife had cheated on him. He thought all educated women were cheats.  Sumbhul could never tell him that she was educated. She however, resumed meeting her teacher without asking him why he abandoned her. She even invited him to her house and the maid saw them together.
Her sister-in-law, nand, hated her for no reason. She discovered Sumbhul's diary which had a dried rose in it, along with her love story and her teacher's number. She started her "research" and eventually found out about the affair. In the end, she told her brother about this. He was enraged and dragged his wife into his room, locked it and took out a gun. He then asked her the reality and tried to shoot her which let to a fight between the two and in confusion he shot himself.
The case of his killing was taken to the court. She was blamed for the killing but then her father showed up. Then came the biggest twist of the story.
He said that his daughter couldn't possibly have met her teacher because he had killed him with his own hands the day she ran away. His daughter had been imagining her love interest all this time. She was mentally ill and this led to her creating a fantasy in which he came to visit her. A doctor told that her mental condition was due to the unnecessarily strict environment in which she grew up.
The drama ended with Sumbhul asking her father, "Why did you kill him?"
Her mother-in-law (Samina Ejaz) realized that Sumbhul needed care and affection and thus, took Sumbhul under her care.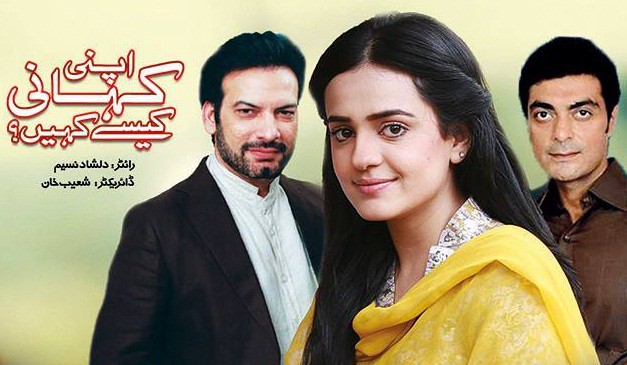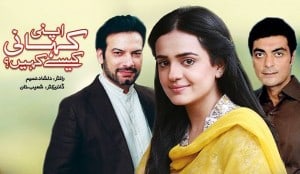 2. Garr Maan Reh Jaye:
GMRJ airs on Mondays at 8 pm on Express. Nadeem Baig is playing the role of Ameen. He has three daughters. Nisa (Kiran Abdul-Haq) is the eldest. She is about to be married to a molvi (Bilal Qureshi) , who happens to be the son of Khursheeda (Hina Khwaja Byat). Hina Byat is playing a totally different role then her usual ones.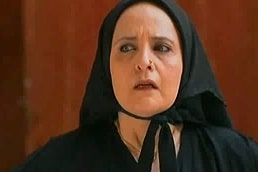 Khursheeda demands a lot of jahez from Ameen. Nisa is not pleased and decides to end the engagement. This displeases her father who wants his daughters to get married quickly. He meets a corrupt police officer (Noor Hassan) who agrees to give him money if he spends one night in jail in place if another prisoner. The prisoner will return by morning and a share of the money he robs will be given to Ameen. He hides this from his daughters.
Even though the police officer is corrupt, he actually cares for the family. He develops feelings for Nisa as well. He also sees the greed of Khurshida and the conservative nature of her son. He realizes that Nisa doesn't deserve them. Meanwhile the second sister develops feelings for him.
The other prisoners in the jail give Ameen a hard time. His health deteriorates and he ends up in the hospital. The officer informs this to Nisa who freaks out and decides to go to the hospital with him. Molvi sees them together this leads to him doubting Nisa's character even more. He pleads his mother to ask for the second sisters hand in marriage.
When Ameen comes back home, Khurshida puts her son's request in front of him. He is enraged and refuses completely. Nevertheless, Khurshida can't tell this to her son as he has refused to marry Nisa. Let's see what happens now.


3. Koi Deepak Ho:
Sana Javed plays the role of a girl who is poor and loves to study. The son of her principal, Jibran Khan, falls in love with her at first sight. This puts his engagement with his mother's niece in jeopardy. His mother(Saba Faisal) agrees to take the rishta to Sana's house but before that, requests Sana to reject it taake bete ki nazar mein achi rahein! Sana tells this to her mother but her mother thinks that  this rishta is too good to be rejected.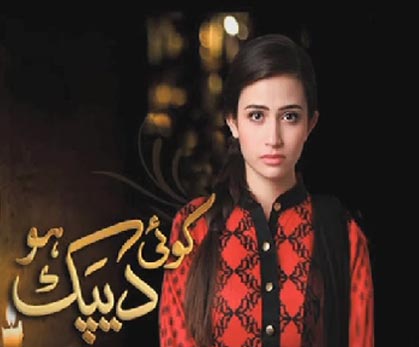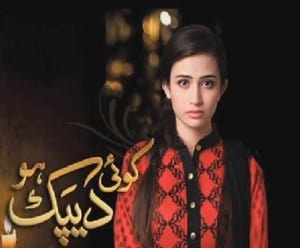 4. Ishq Mein Aisa Bhi Haal Hona Hai:
Samra and Fajar are two sisters. Fajar is interested in her friend. Samra is interested in Adnan (Humayun Ashraf). Adnan has brought his mother to her house as well and the rishta is pakka. 
Adnan has an orphan cousin named Neha (Hiba Ali) who lives with him and his mother and  is romantically involved with Shamir (Yasir Mazher). He is a rich playboy. His cousin is Fajar's friend.
Adnan always scolds Neha for spending her nights out. She makes up  excuses for it.  Only two episodes have gone on-air till now.
Let's see what will be Neha's future and also the future of the two couples in this drama.
Don't forget to give your views here.
Areeba Mohsen