Geo TV's latest initiative to find talent of all kinds in Pakistan is a step towards the right direction. Pakistan is a country which has no dearth of talented people but there is without any doubt a shortage of platforms where these people can showcase their talent. Geo TV's initiative "Are You Ready To Be A Star" is all encompassing because there is no age barrier and people having any kind of talent can be a part of this talent hunt. Those gifted performers who are shortlisted by Geo's team which composes of judges who are leading in their fields will polish the skills of these people even further and will give a kick start to their career by including them in projects which will ensure that their talent is seen by all.
Geo TV has done something which is rather original by going to different educational institutions and letting the students there have an opportunity to show what they have got. So Geo is not making these people come to them but it is going to them which means that they are looking out for the interest of those who want to be stars just as much as their own. Until now the team of "Are You Ready To Be A Star" has gone to leading institutions in Lahore like Kinnaird College, LUMS and Beaconhouse National University.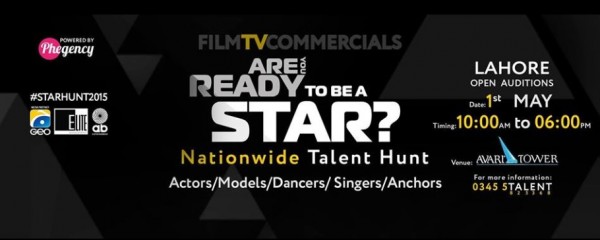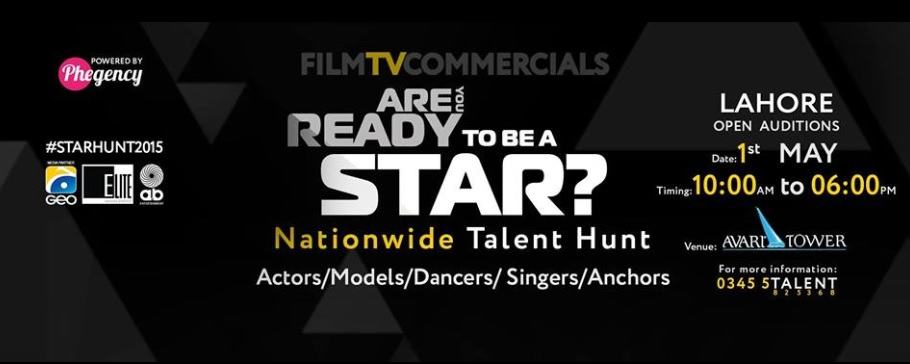 Keeping into consideration that not all talented people go to institutions like the ones they have been visiting till now Geo has also given those people an opportunity who might not be that well off by having open auditions for anyone who wants to be a part of this talent hunt on a day which is a public holiday which is May 1st. The interested candidates will be registered from 9 to 11 am and the auditions will start after that. Even kids can take part in this talent hunt program.
Geo's attempt to find talent in every nook and corner of Lahore has proved to be a very successful exercise till now and people are waiting for their team to make their presence felt in other cities of Pakistan as well. This is not the first time that Geo has tried to give an opportunity to people to bring their talent to light. We appreciate Geo's effort and hope that other television channels will follow their lead!
Saud