Arij Fatima, a famous Pakistani actress, is known for her tremendous acting skills in many of the popular drama serials. From an emotional to a negative character, Arij did a spectacular job. Her hard work paid her off with a huge fan following.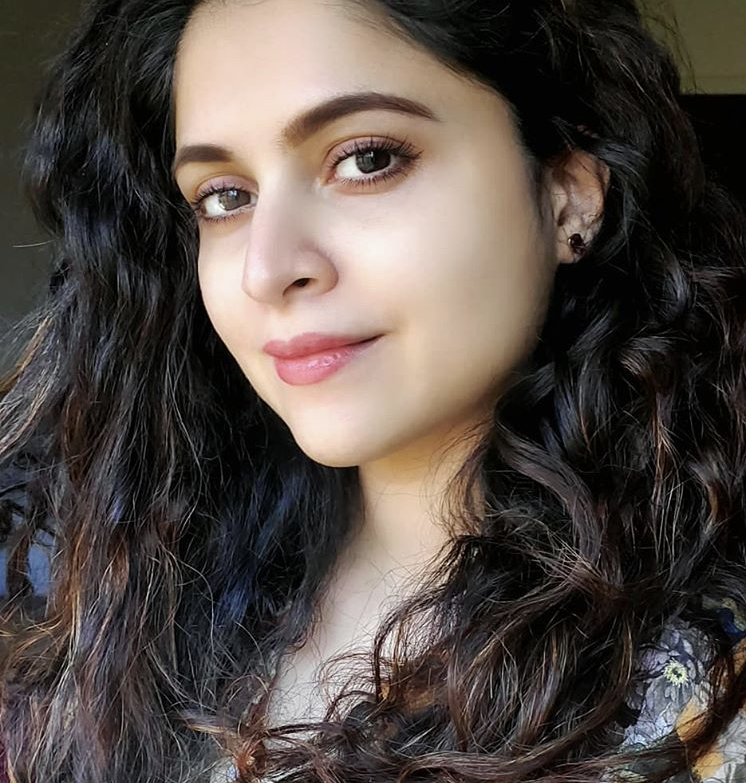 Arij became a real-life bride in 2014. Arij and her husband, Ozair Ali, are living a happily married life in Canada. She keeps on sharing her pictures on social media accounts and gets a number of likes from her followers. Arij also has her own YouTube channel where she keeps in touch with her fans.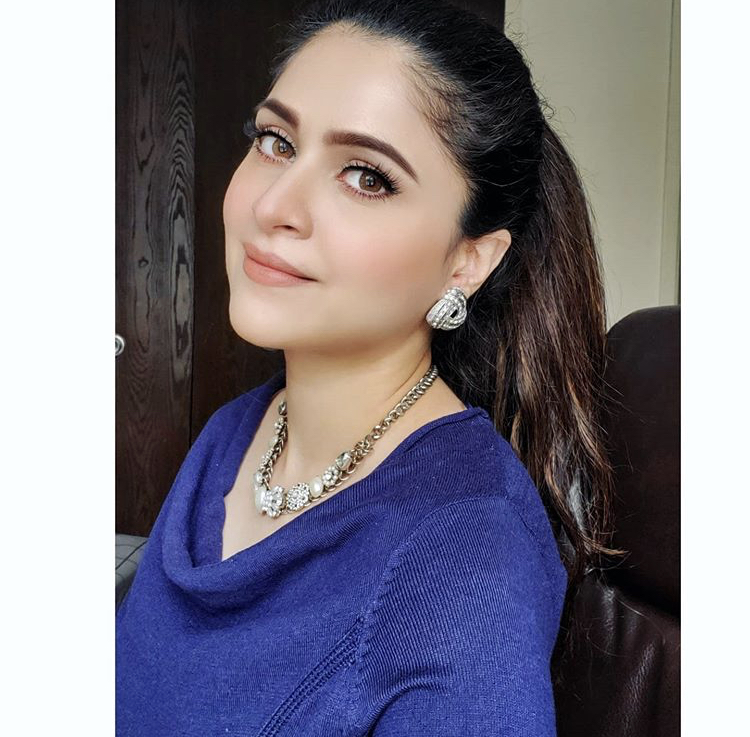 Arij recently uploaded her picture with her husband that made her fans curious. She looks as if she is pregnant. There is a different glow on her face that makes her even more beautiful. Many of her fans even asked her directly on her recent posts to which she replied that although she is a public figure, there are certain things that she would love to keep personal.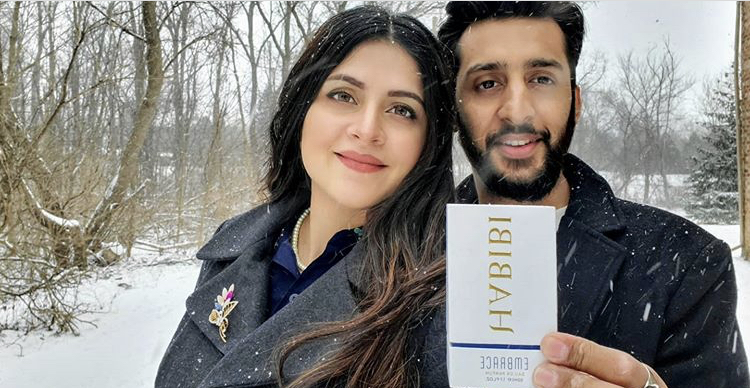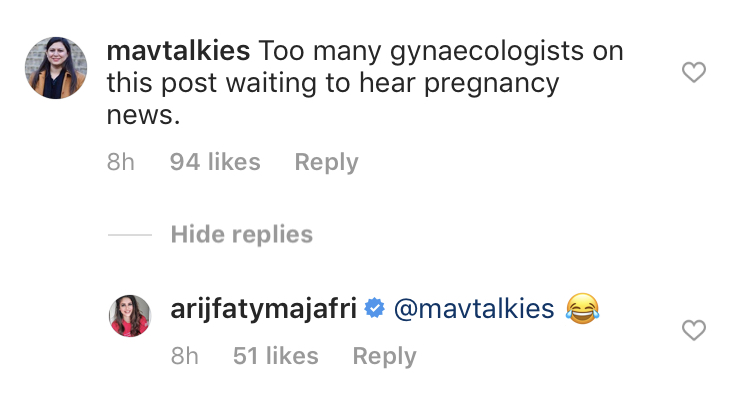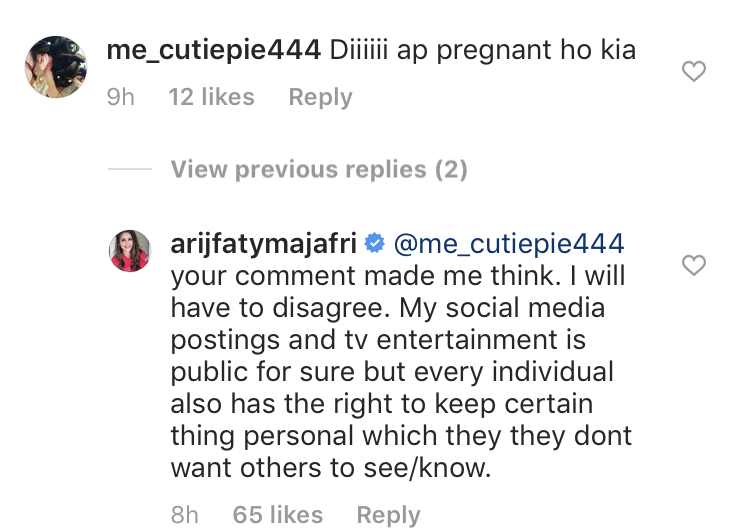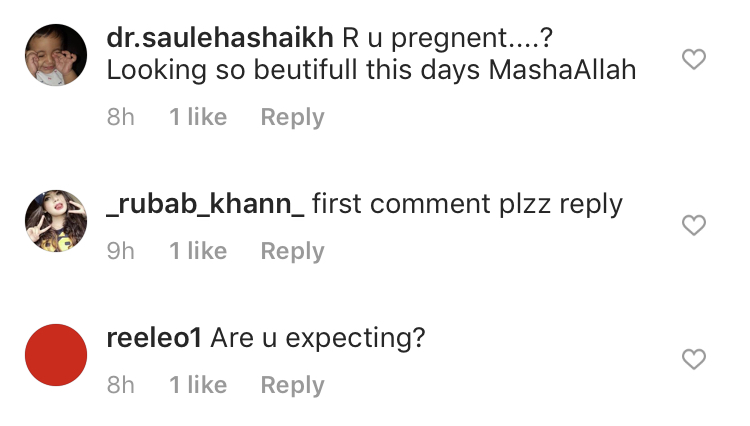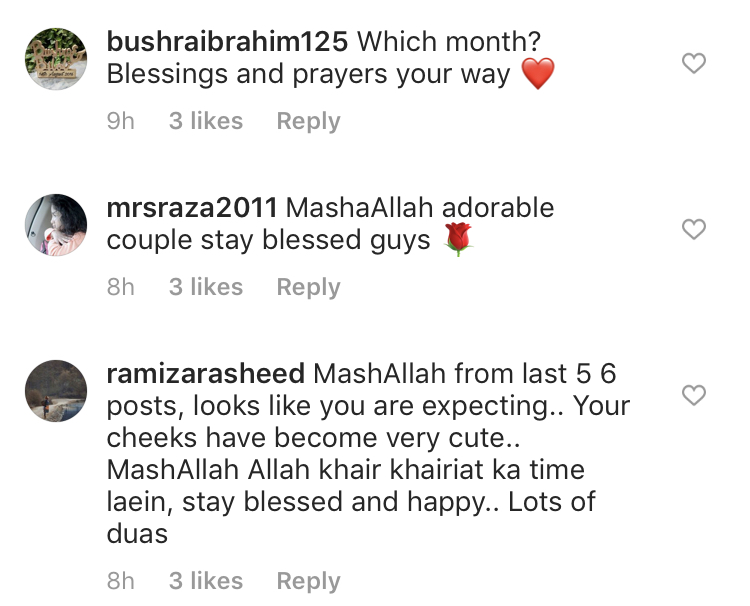 Let's wait to see whether she is expecting a baby or it's just chubby cheeks.