Armeena Khan is very active on social media and frequently expresses opinions about those whom she feel have wronged her in any way. She had been very open about sharing the news and then later, pictures of her fiancé.
However, recently she has written a post on her social media accounts that suggests she has received criticism against her fiancé, a British bureaucrat of Pakistani origin, Fesl Khan. According to Armeena's post, Pakistanis have criticised Fesl on the basis of his complexion, so Armeena expresses her disappointment that she was not expecting her  fellow citizens to be so negative and so derogatory. She explains that he has never received any such comment in the U.K, so she is very upset to hear those thing here.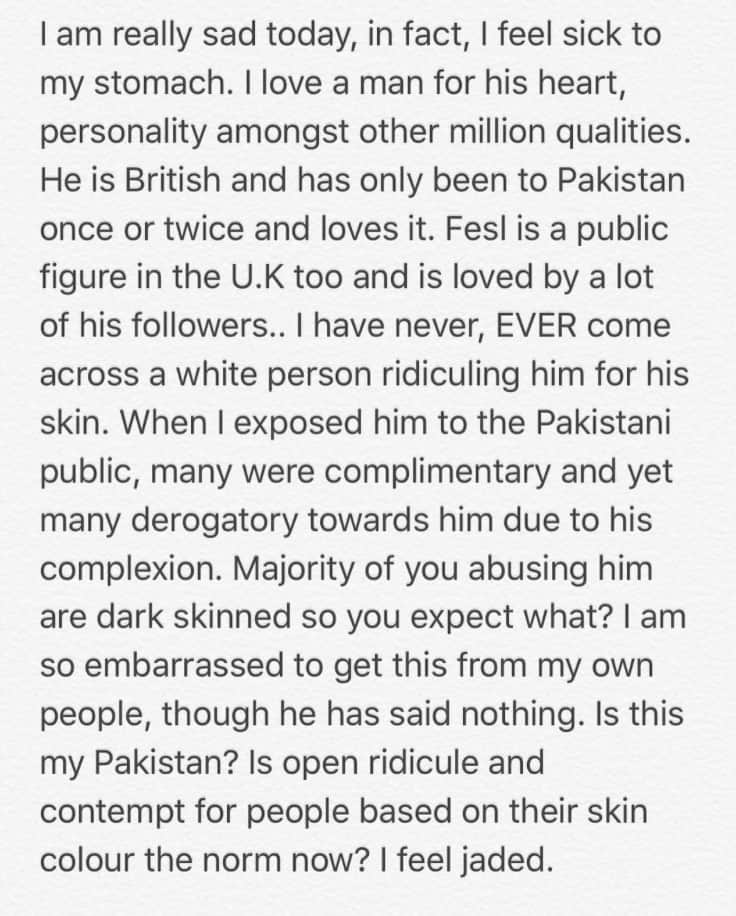 This made us take a long and hard look at Fesl and his complexion and we are left confused. Why would anybody want to comment on anyone's dusky complexion, and on a man's for that matter. That sounds extremely weird. Do share your thoughts on this please.