Time and time again, our artists have proved that in times when our industry didn't have much, they still shined due to their talent. But in the ongoing chaos between India and Pakistan, they have also shown how tolerant and peace-loving they are as opposed to the Bollywood artists, who were equally involved with their government in jingoism.
Armeena Khan is one star who also talked openly about the importance of peace and even called out anyone and everyone who was rooting for war and a massacre of the innocent. Armeena is soon to be seen in a movie on PAF, Sherdil and she posted about the real Sherdil of her life. She for the first time shared her father's picture who was an army officer and expressed how important peace can be. This is what she wrote: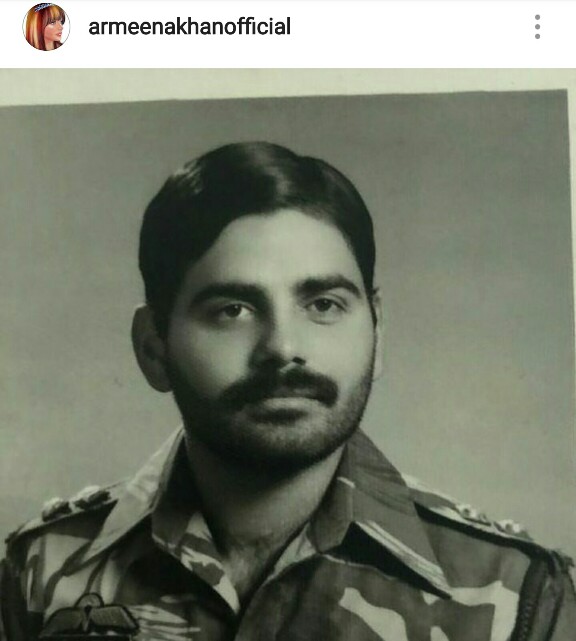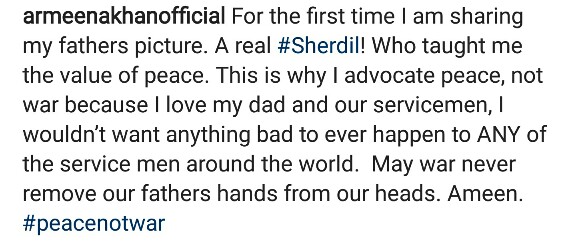 And agreeing to Armeena, May war never remove our fathers' hands from our heads!