Asifa Bhutto Zardari is a young Pakistani politician, she is the younger sister of Pakistan Peoples Party Chairman Bilawal Bhutto Zardari, Asifa, oftentimes, accompany her brother on rallies and Marches. Today, she was attending a rally in Khanewal along with her brother Bilawal Bhutto Zardari where she was injured in a drone camera collision.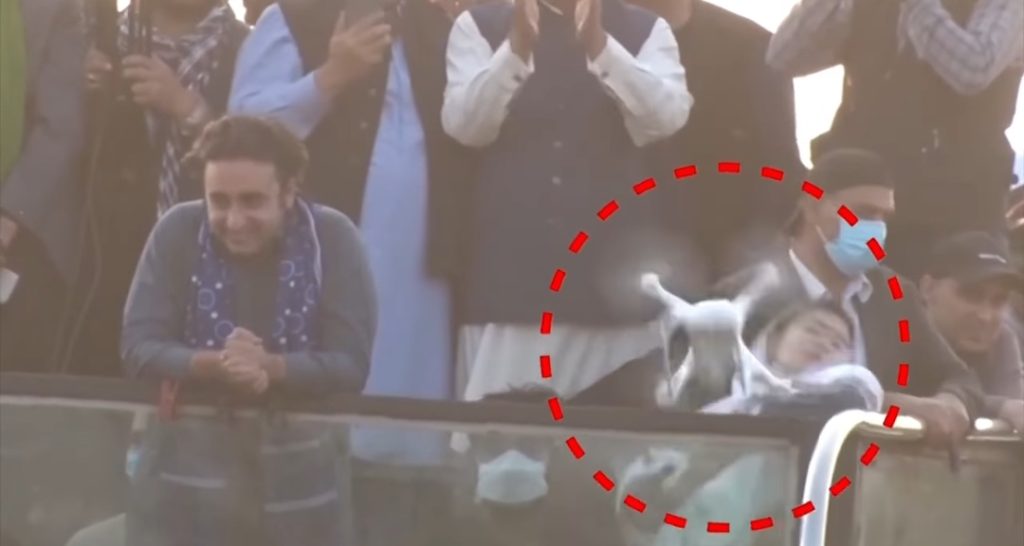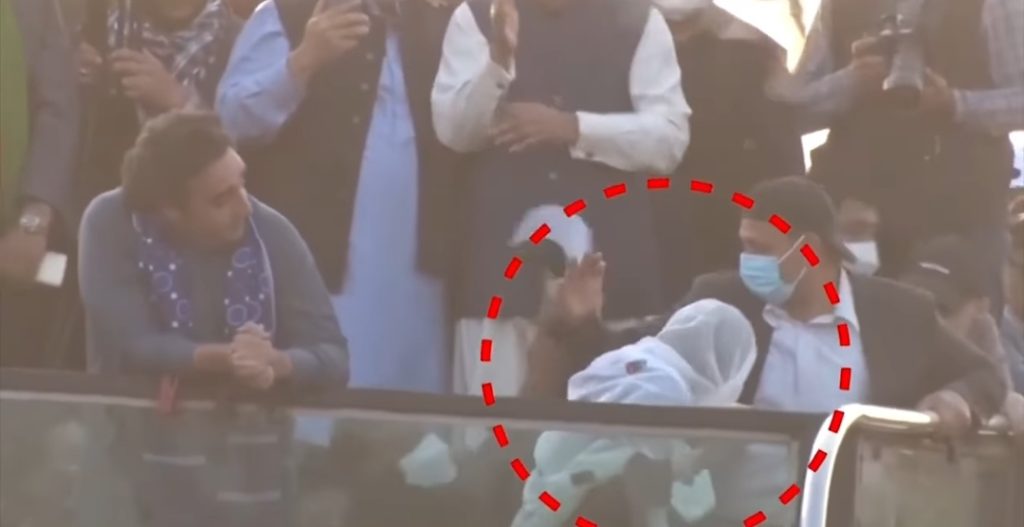 Asifa Bhutto Zardari was standing on the container of "Awami March", held by PPP, in Khanewal, unexpectedly, the drone which was directed towards container hit her forehead. The collision of drone resulted in the injury.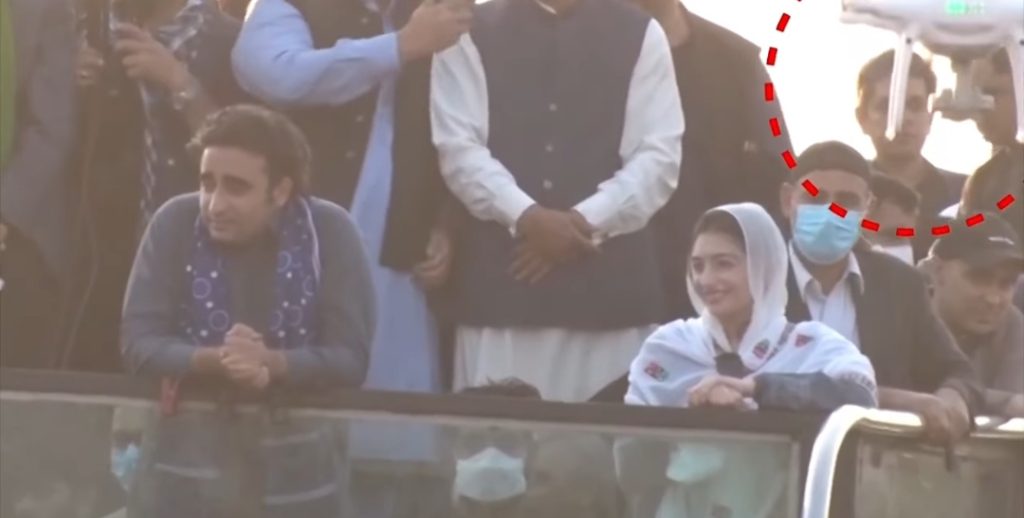 Afterwards, Asifa Bhutto Zardari and Bilawal Bhutto Zardari went inside the container while Bilawal Bhutto Zardar also had put his ajrak on sister Asifa's forehead.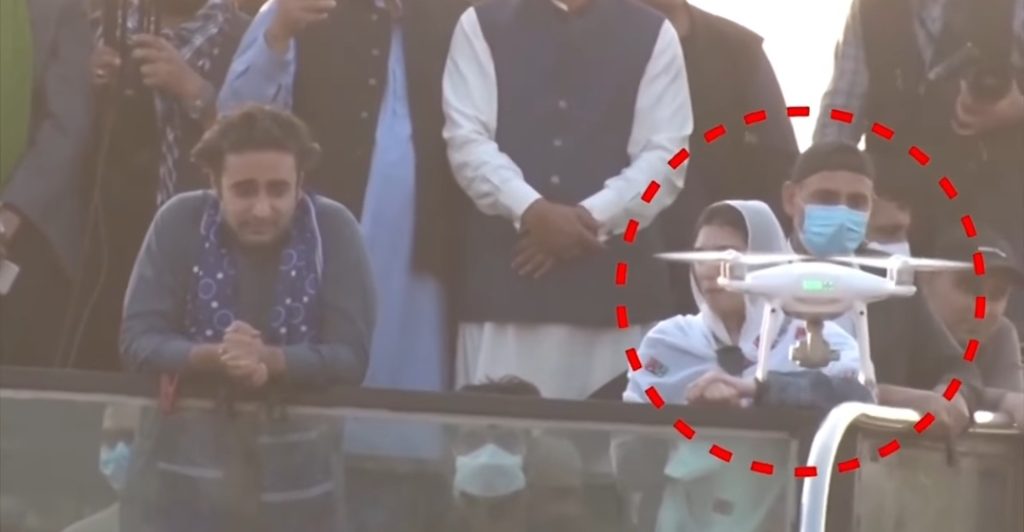 Asifa Bhutto Zardari was immediately taken to a hospital for medical aid. According to sources, Asifa had a 4 cm wound on her forehead and she got 5 stitches on her forehead.
Later on, sister Bakhtawar Bhutto Zardari posted her latest picture on Twitter after dressing. Bilawal Bhutto Zardari also updated about sister Asifa's health.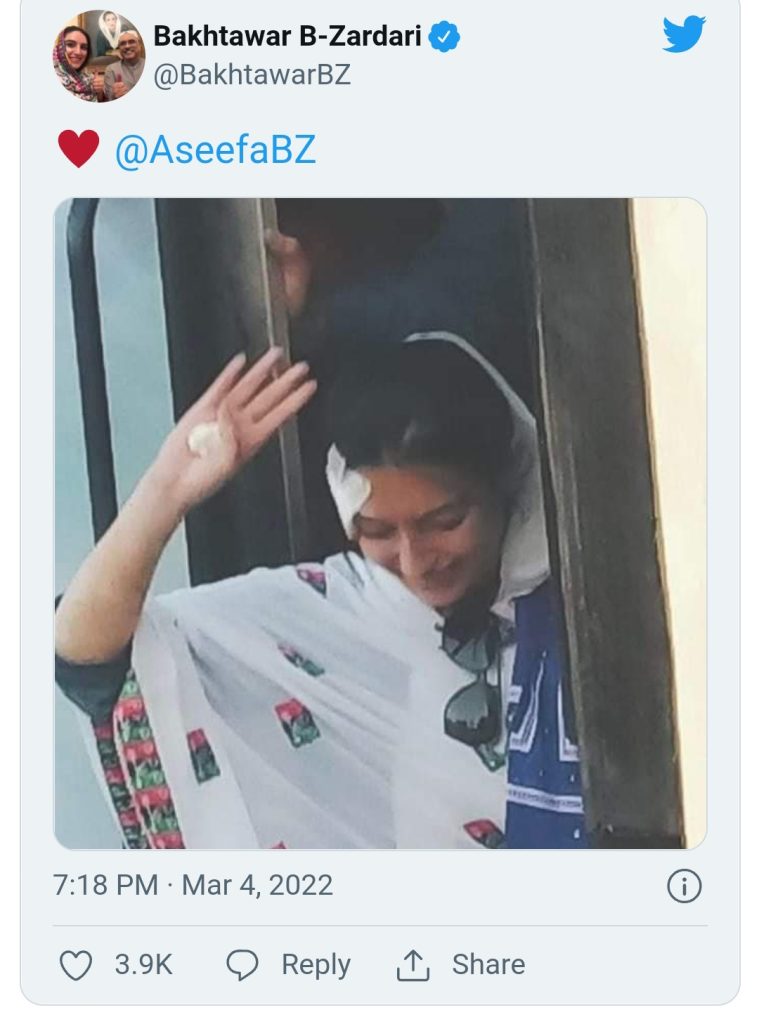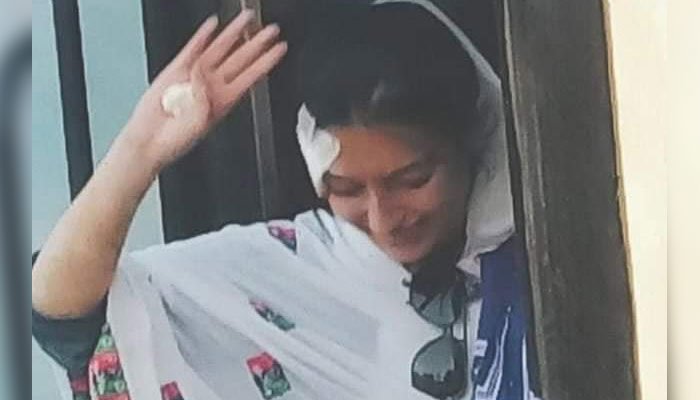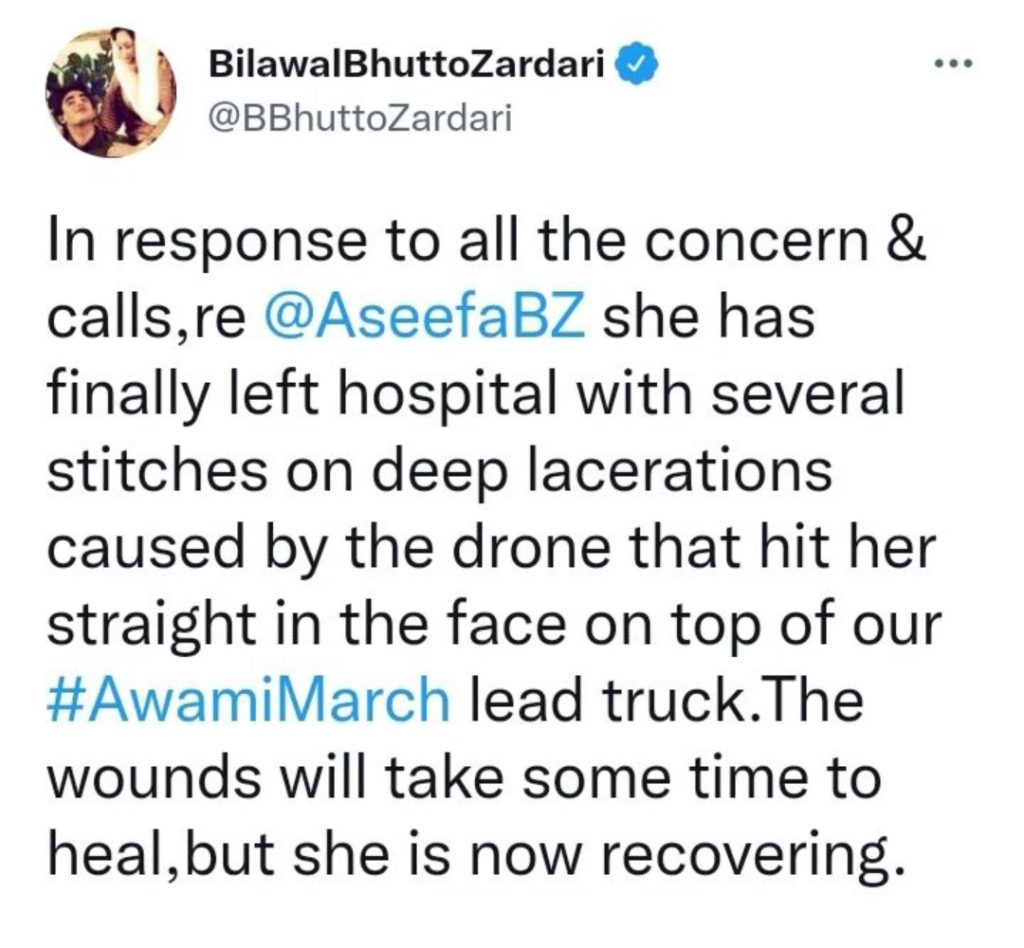 Maryam Nawaz also sent well wishes to Asifa Bhutto Zardari. Public also expressed concern over the drone collision and they send well wishes to Asifa. Here are the comments.