Asim Azhar is a talented singer of Pakistan. He has gained popularity in a very short span of time. His songs are very popular amongst youngsters. Most of his songs fetch millions of views on YouTube.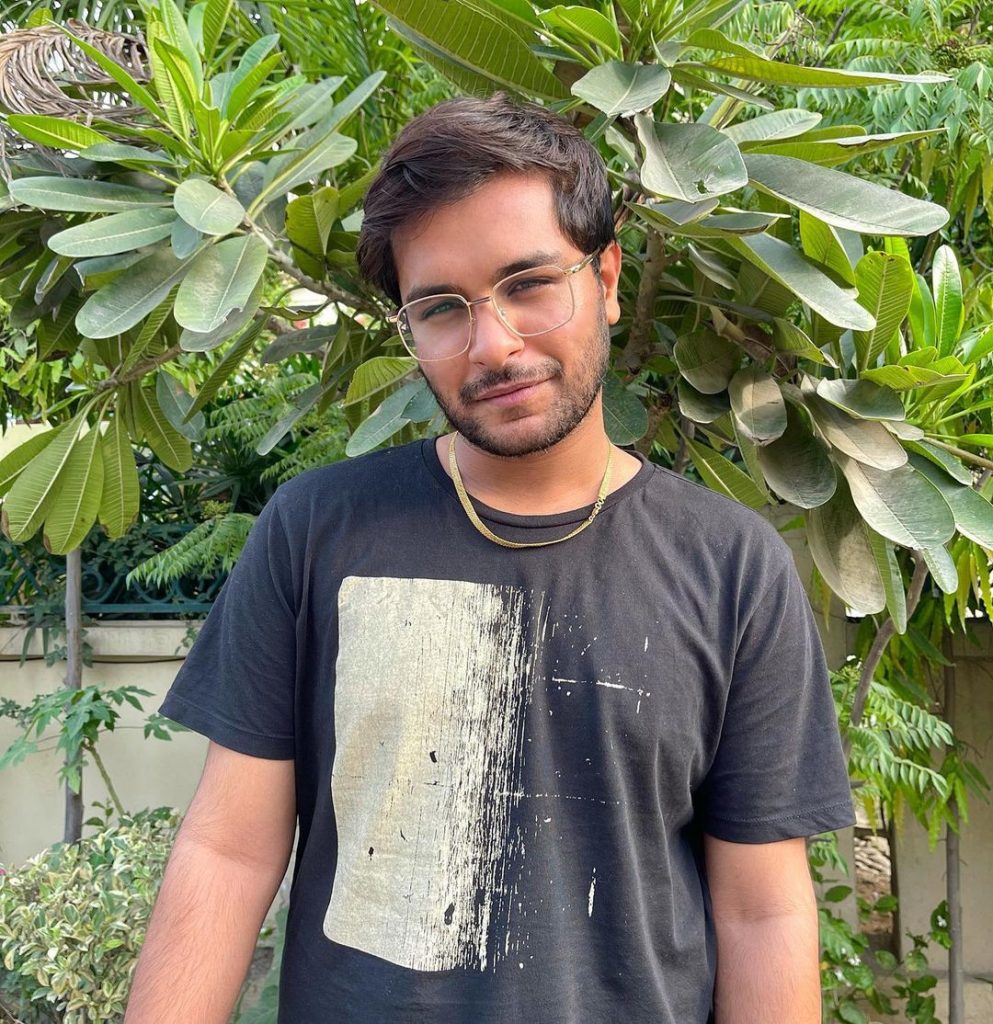 As we all know that Asim Azhar was in a relationship with Hania Aamir which ended up soon. Right after the break-up fans divided into two groups. One group supported Hania and the other supported Asim but now things are getting uglier between the two and their fans .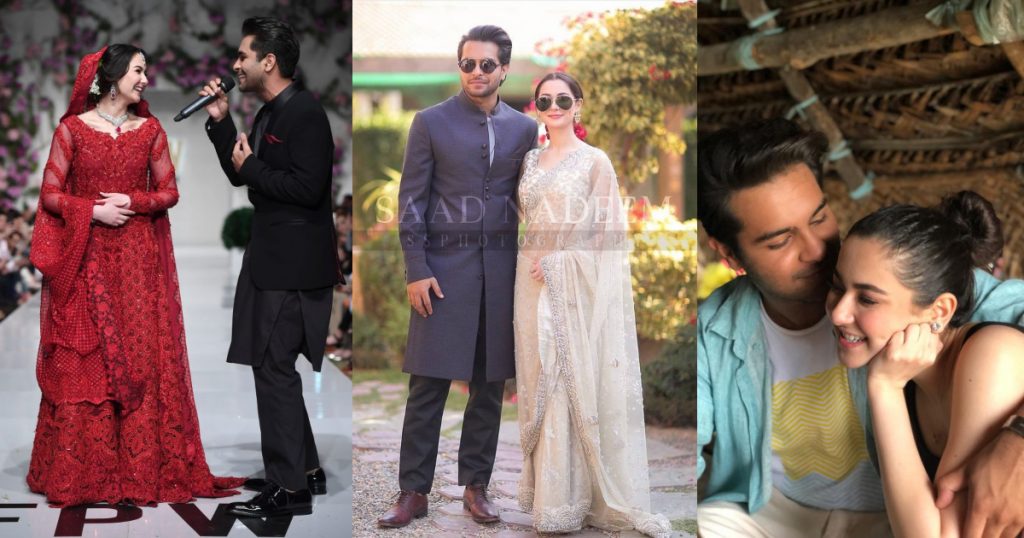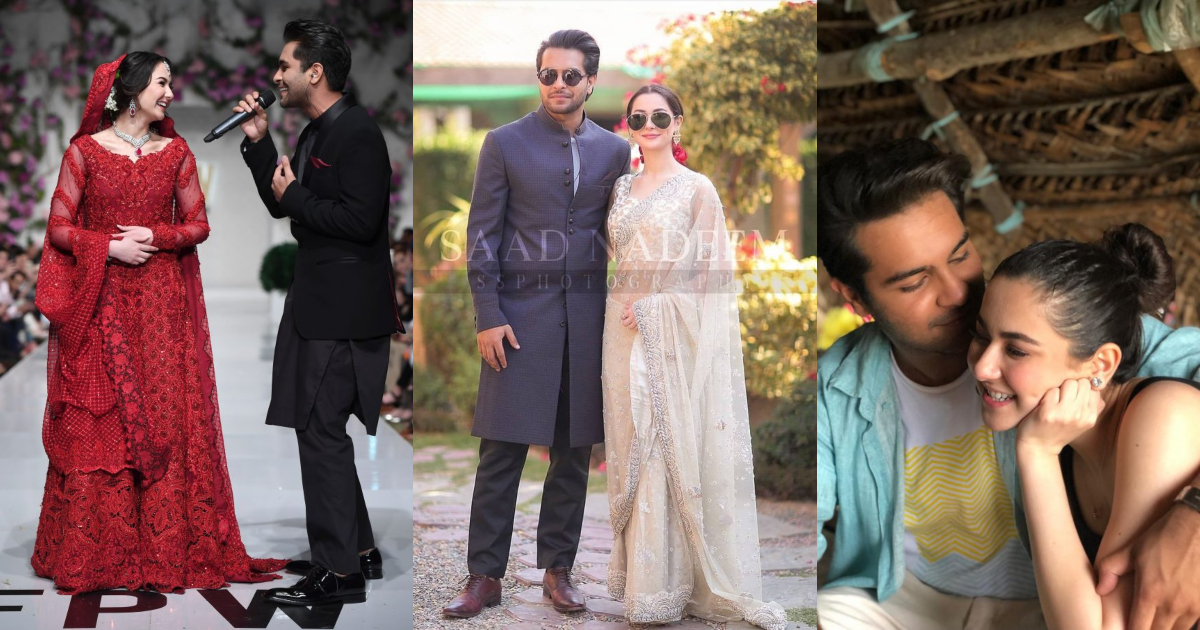 Recently, the singer has called out the netizens on not supporting him when he had a break up. He said that when he had a breakup these so called people called him out by saying " you have also lost it – (Apka bhi chance kat gya, Sabka chance katey ga), . He further said, " the netizens blamed me and said," you have lost it even if you are famous singer", they made rude memes on me but I stayed quiet "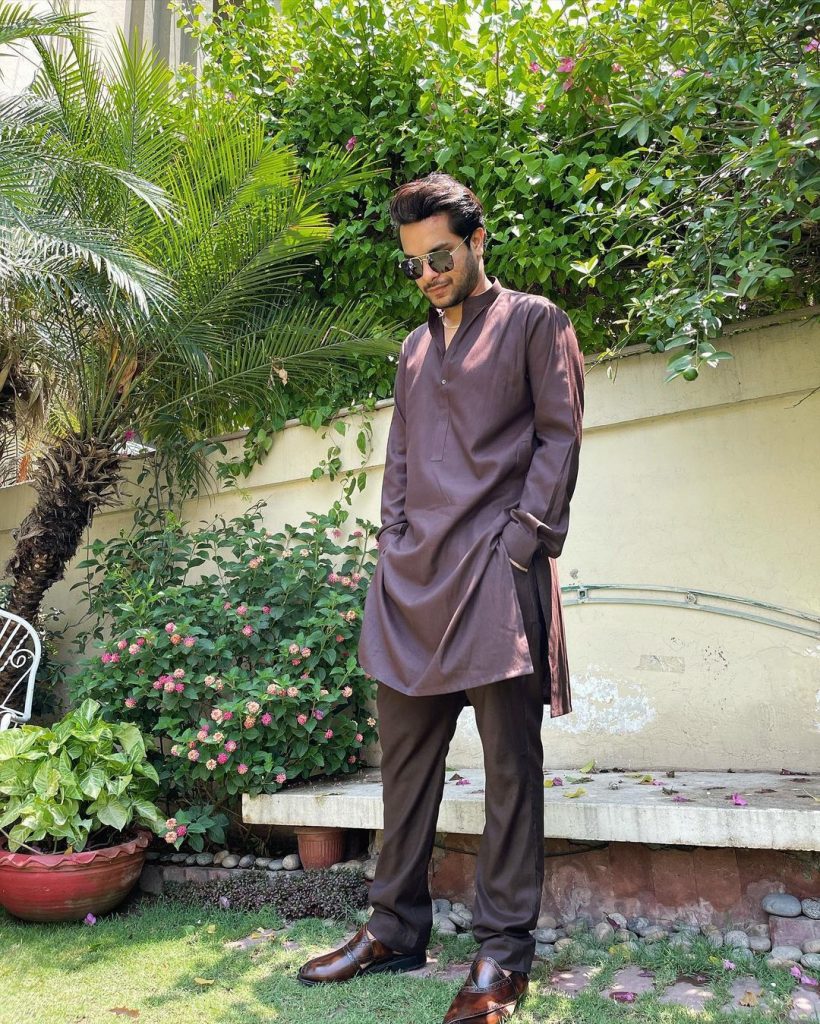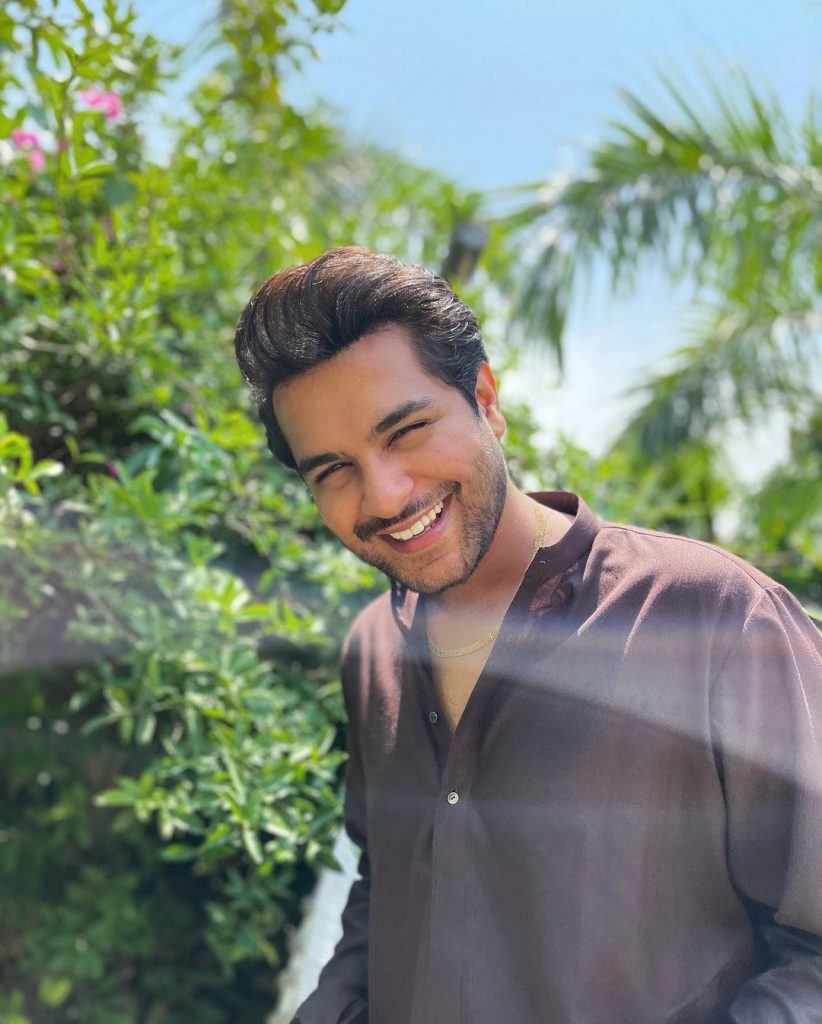 The singer shared all the old references too. He said that it is only for the first time he has shared a tweet and netizens are calling him out for that.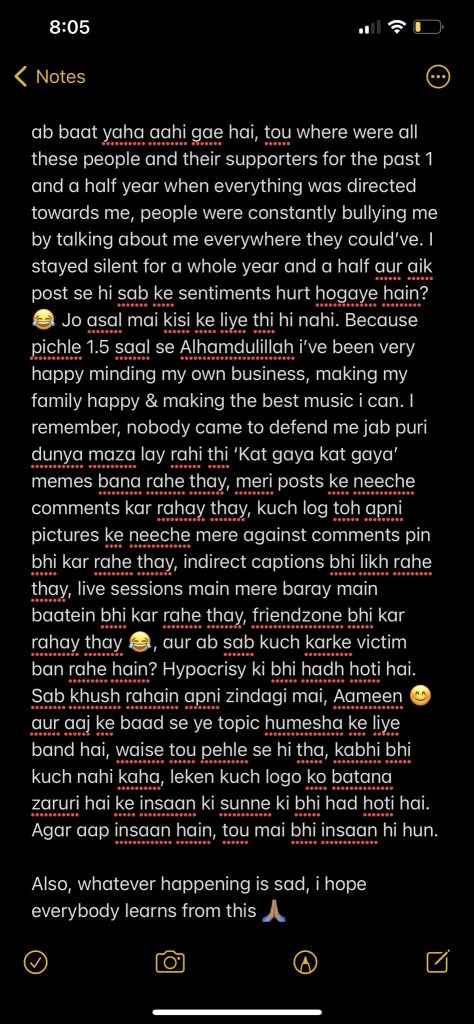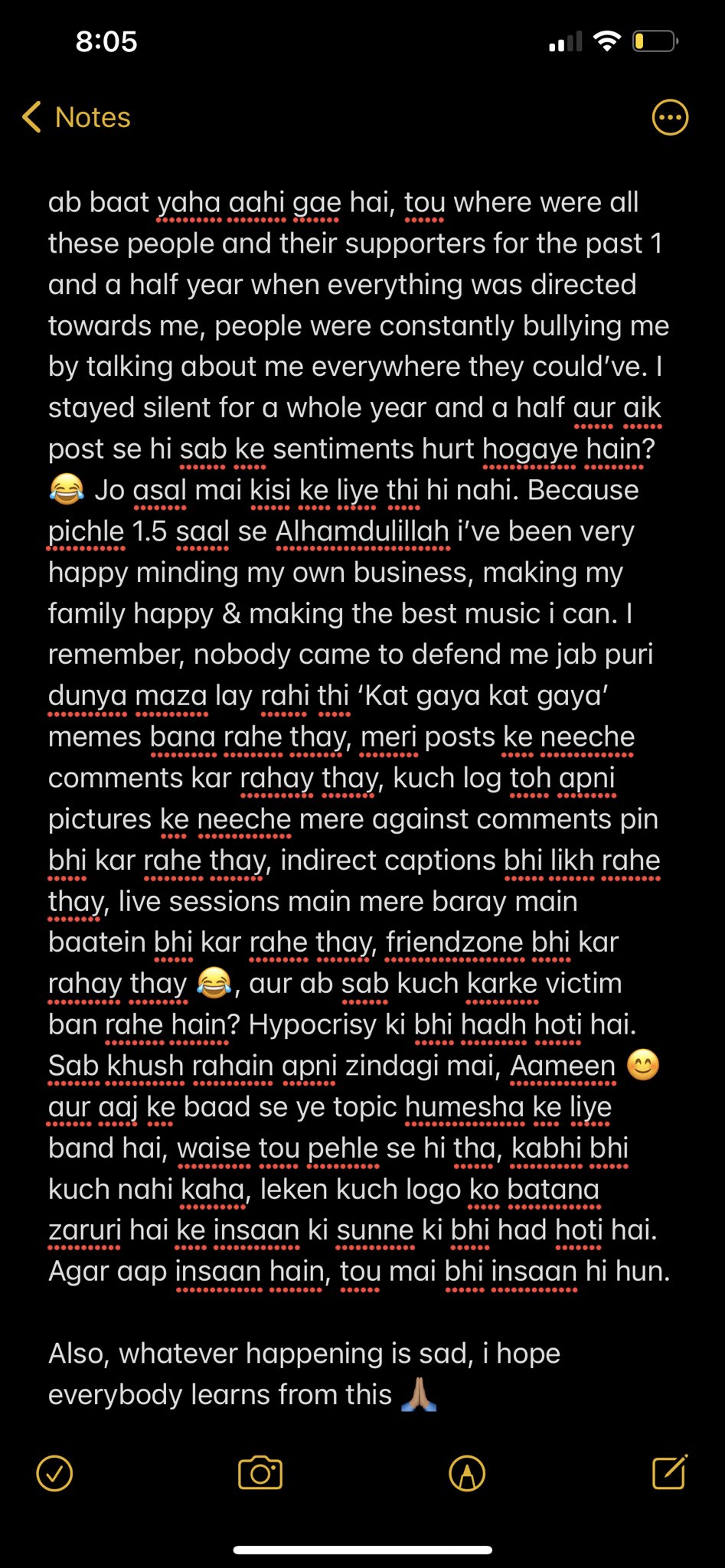 It is to be remembered that today Hania Aamir also called out Asim Azhar and said , " Either you can be a celebrity or a bitter Ex with no dignity " . This actually didn't stop Hania she further shared her thoughts on a social media page's post about her, she said, "its not about Ex's getting back together but it's about "Bullying" which is unacceptable".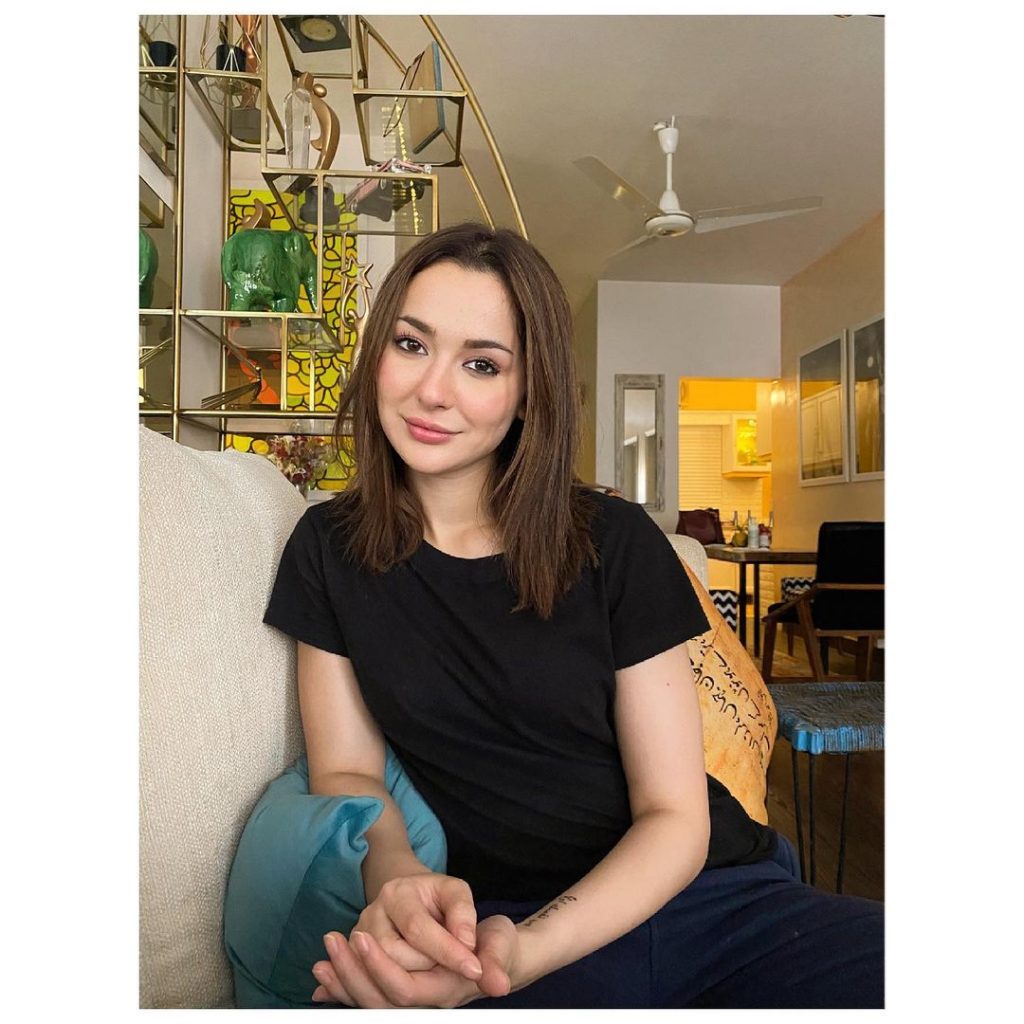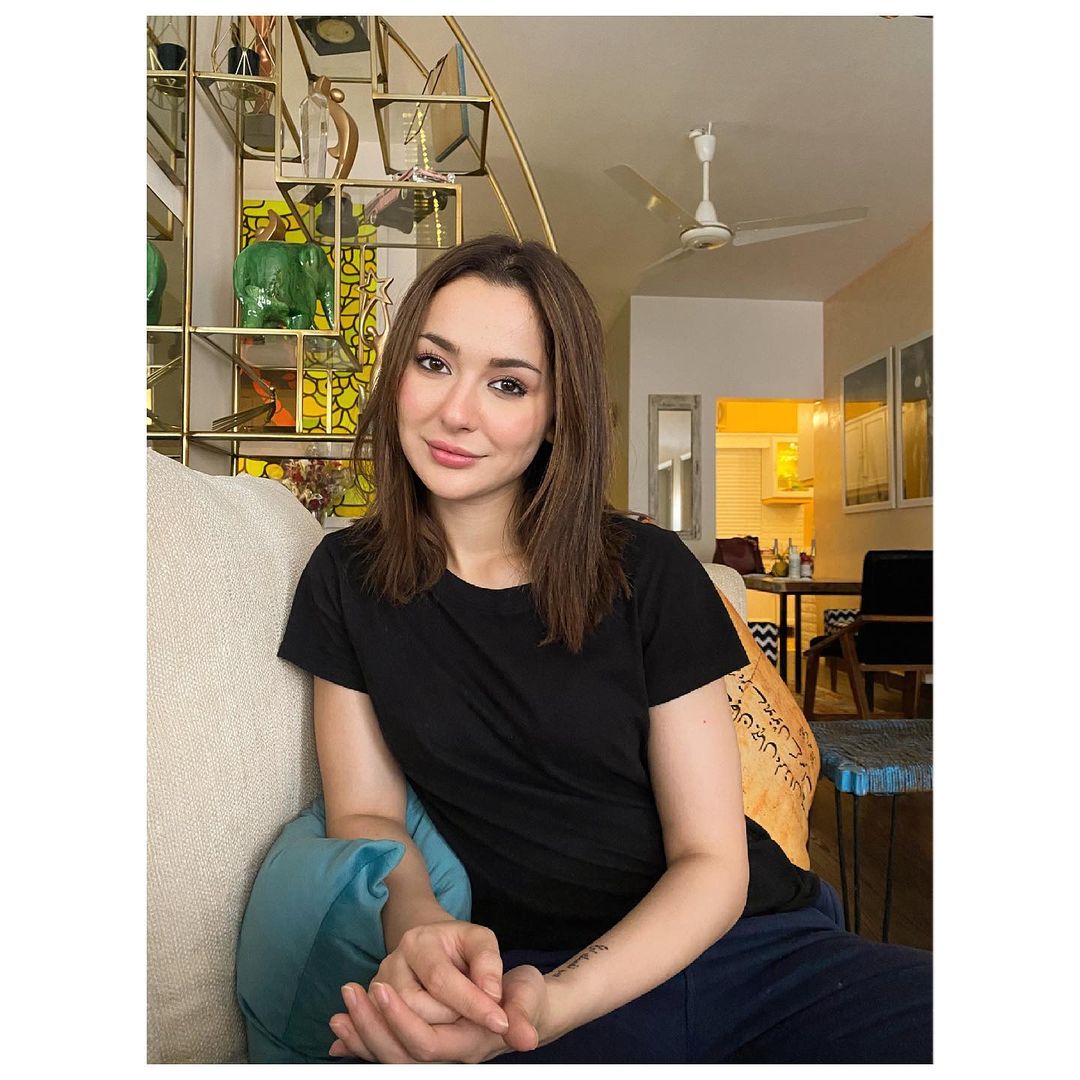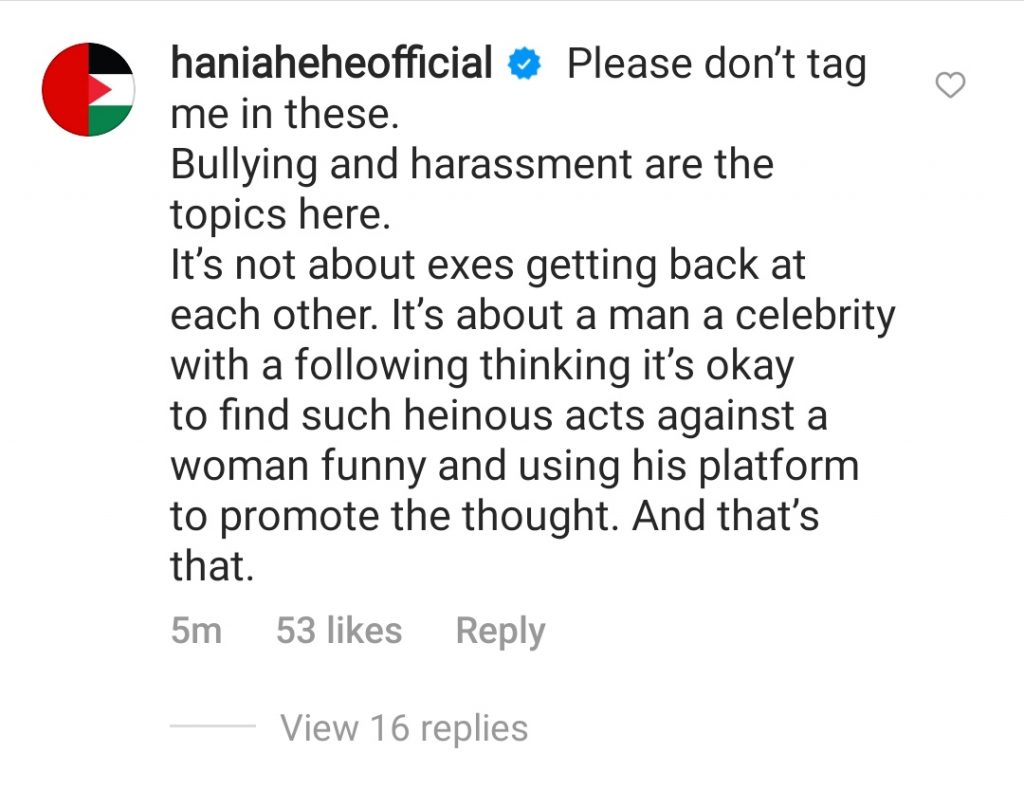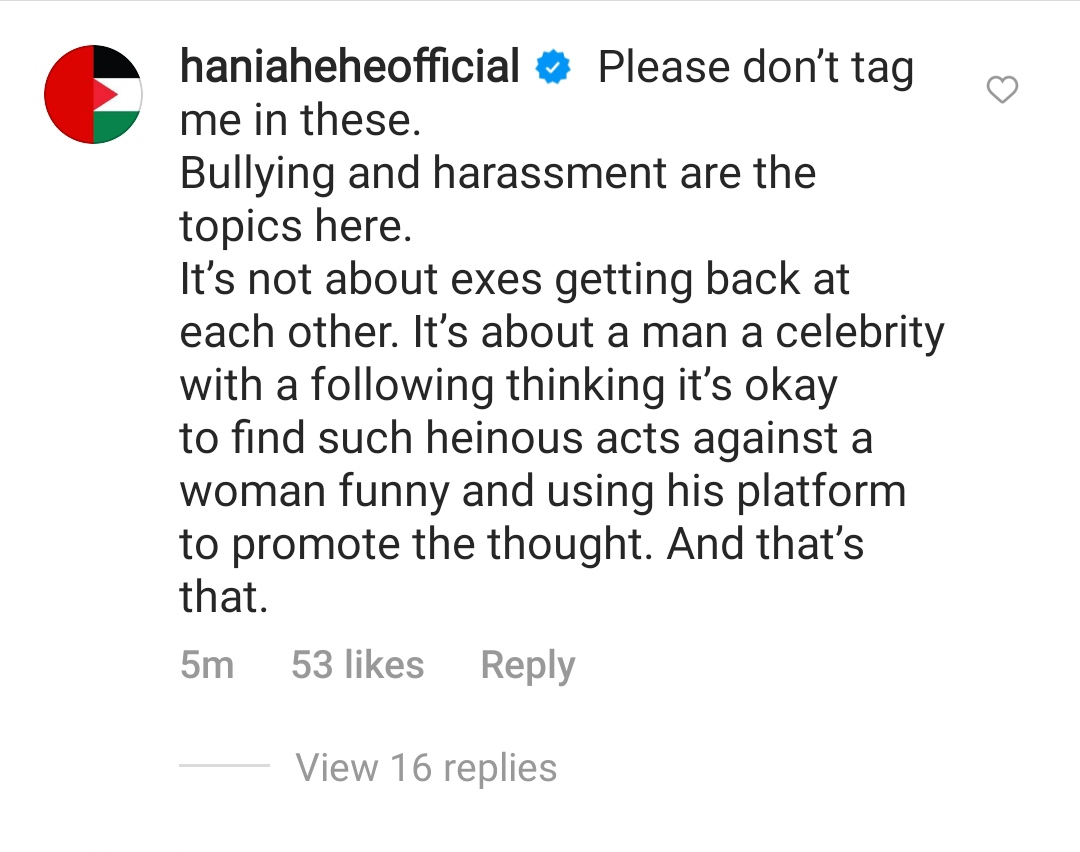 There is also another thread found on Twitter that says that Hania isn't innocent at all and had run a full propaganda campaign related to facing harassment from Asim Azhar's side. The twitter is out-pouring with a lot of tweets related to Hania and Asim feud.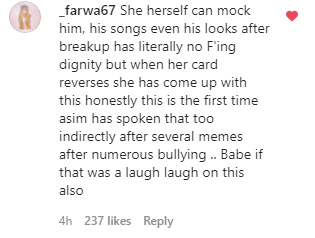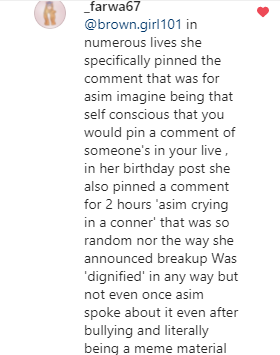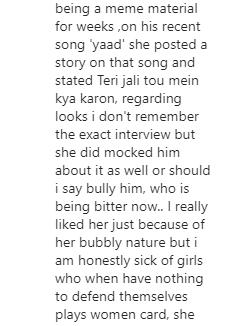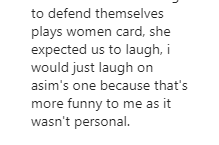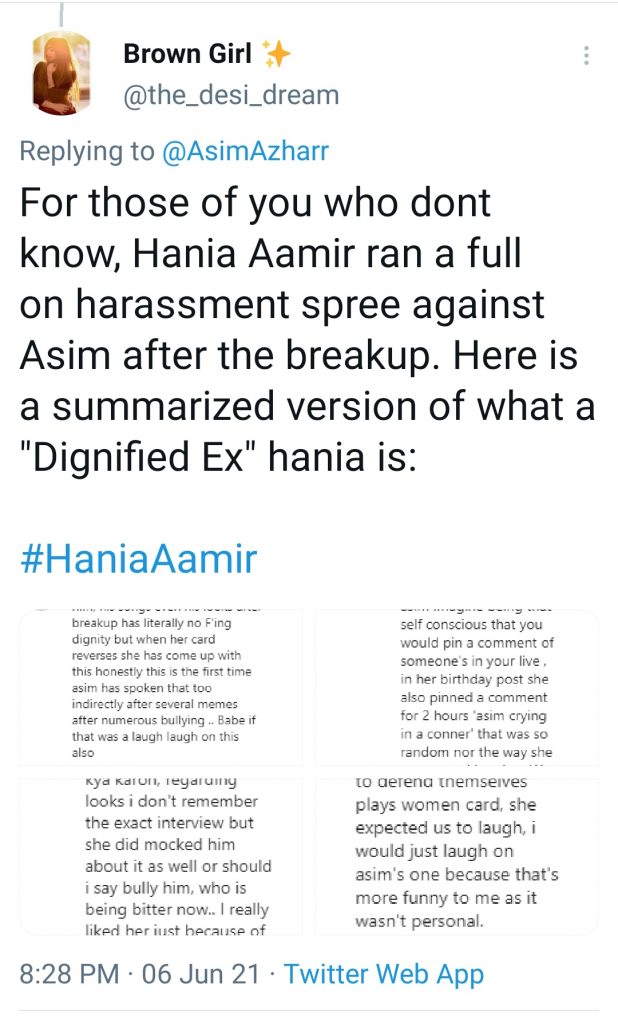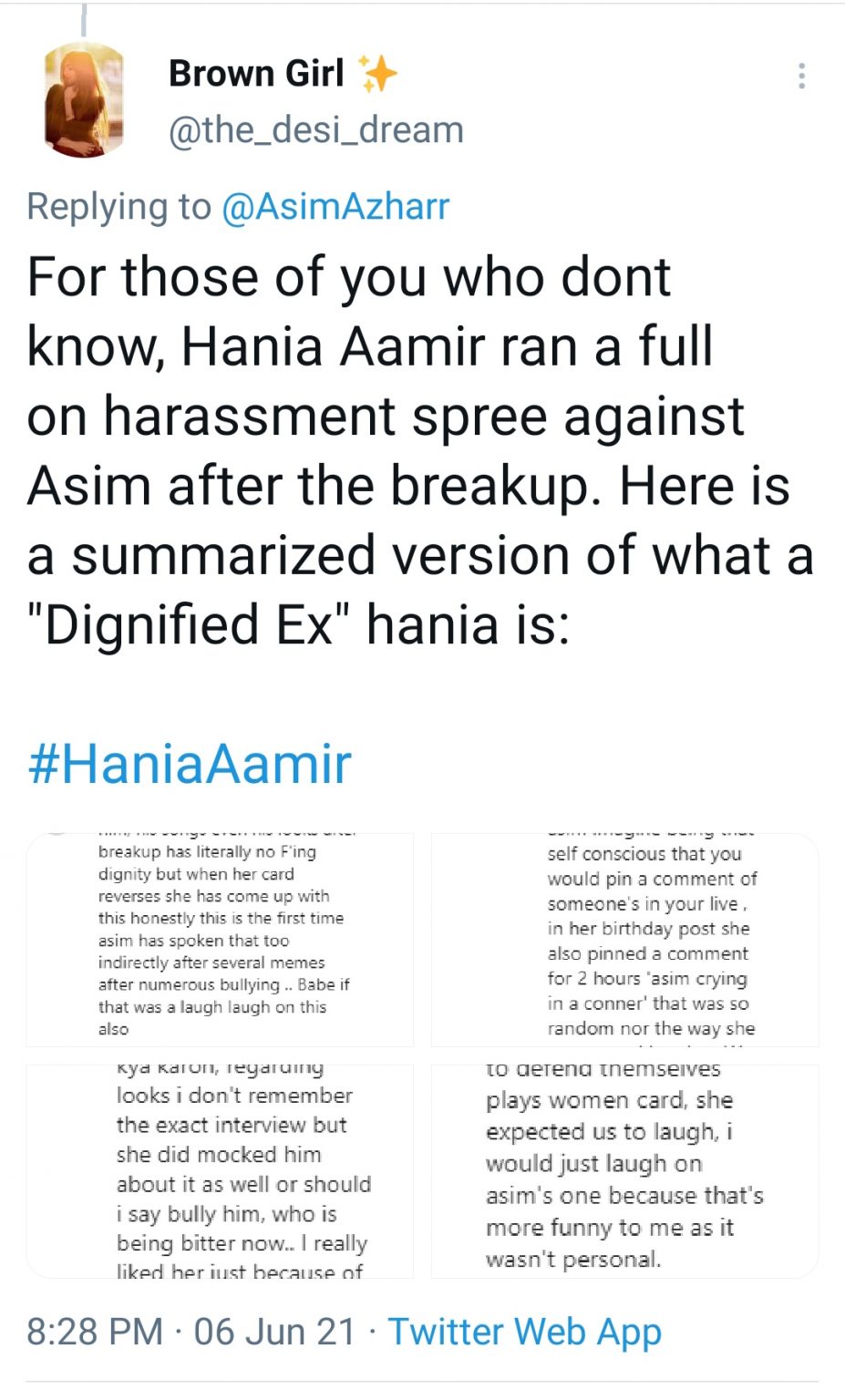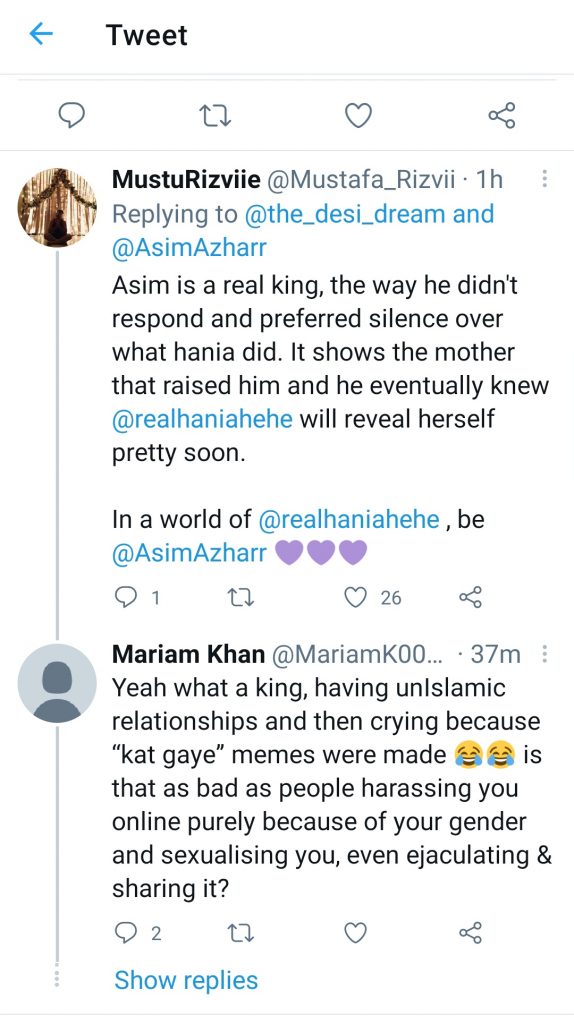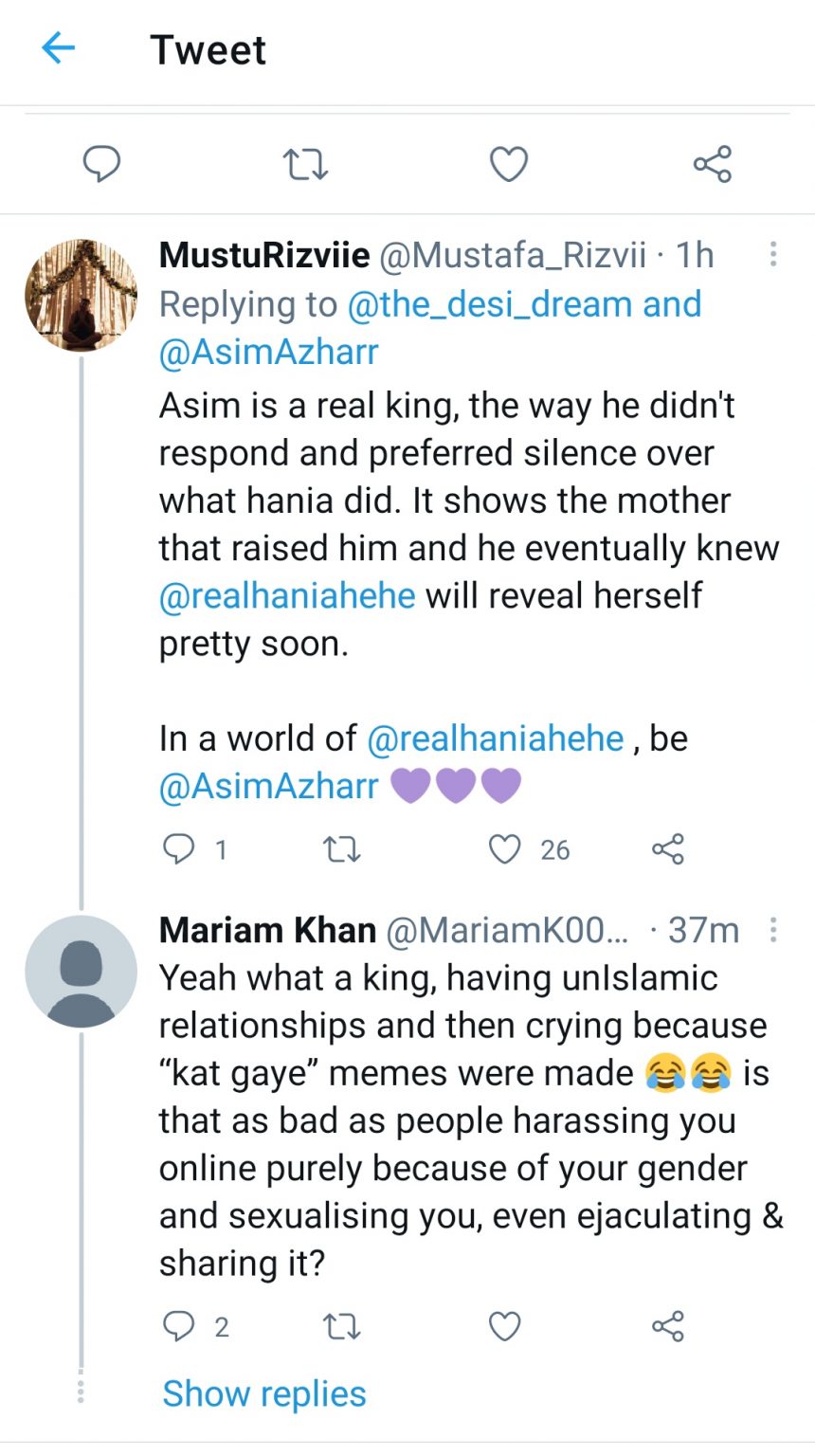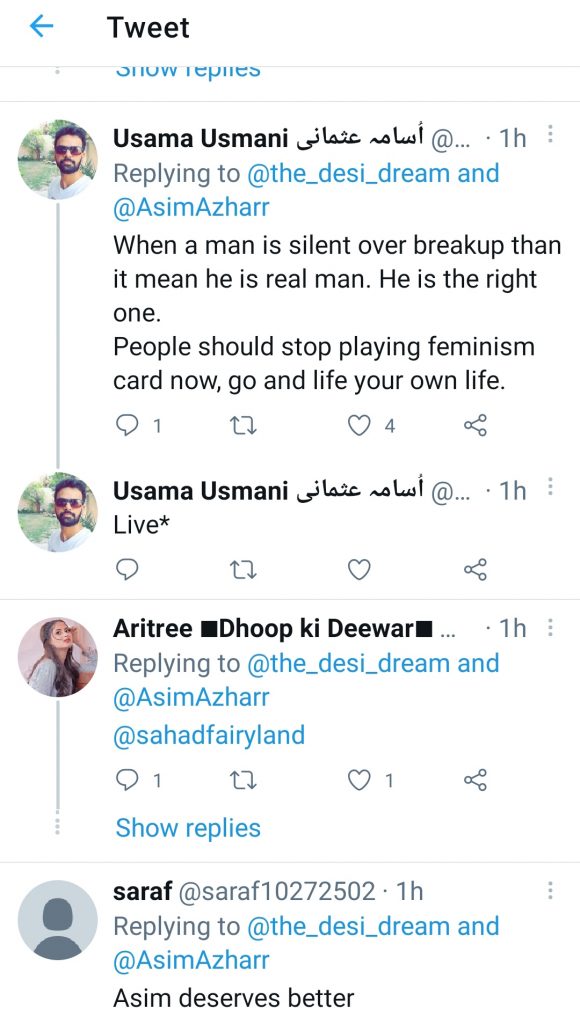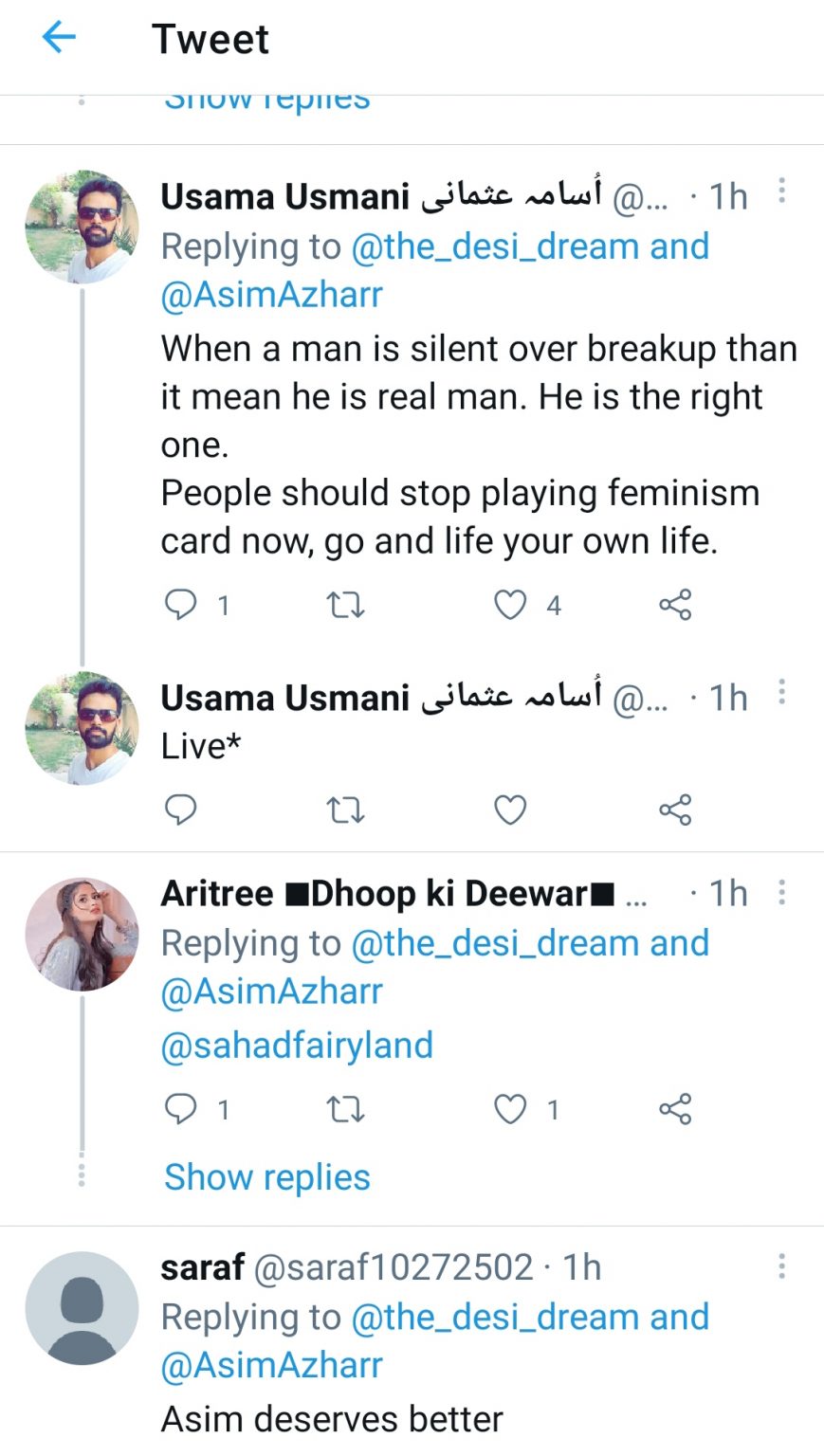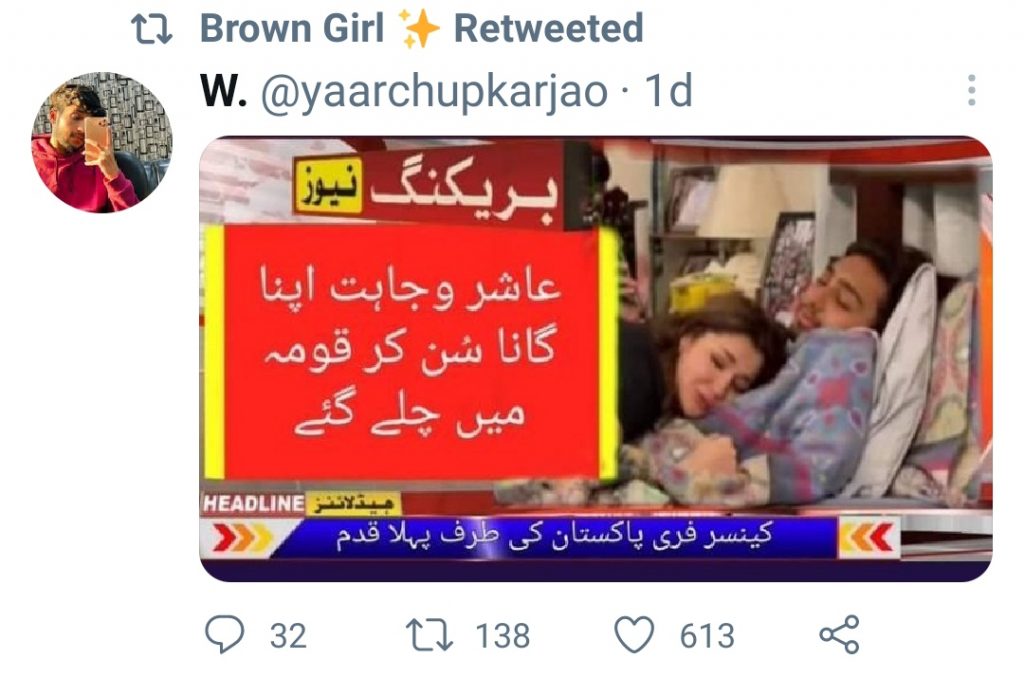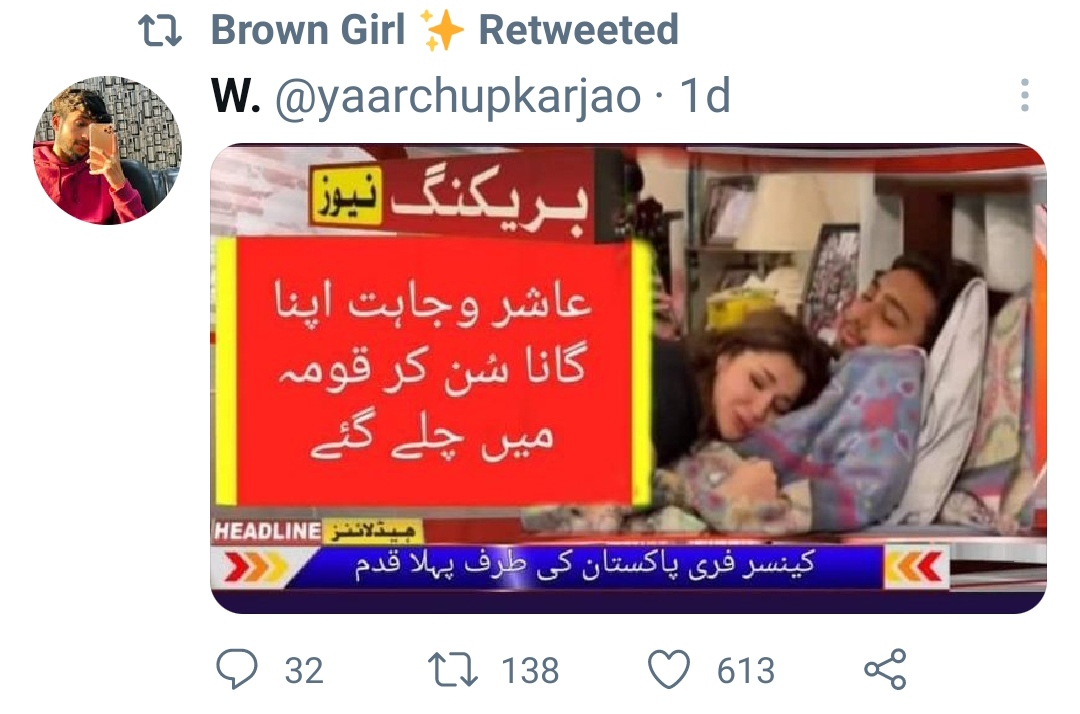 Actors Mathira, Saba Qamar and Asad Siddiqui came in support of Asim Azhar . Ali Zafar, Fahad Mustafa, Shaveer Jafferi and Goher Rasheed backed their support to Hania.