Singer Asim Azhar has just gotten engaged with actress and social media influencer Merub Ali. Both were already friends. Soon after the engagement fans started spreading an old screenshot of Asim Azhar in which he called Merub Ali like his sister.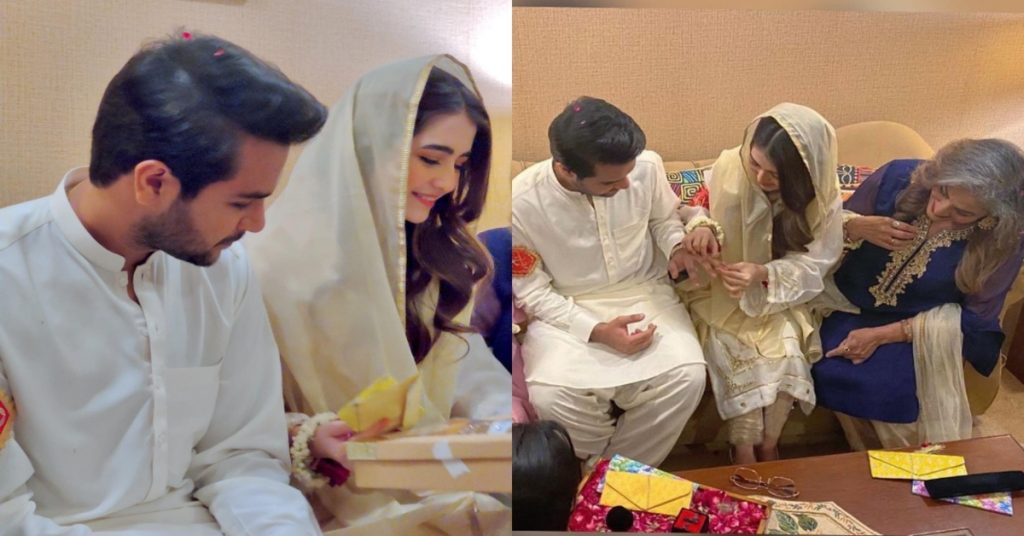 Well, the singer has now addressed fans and said the screenshot is fake about which he already addressed in past.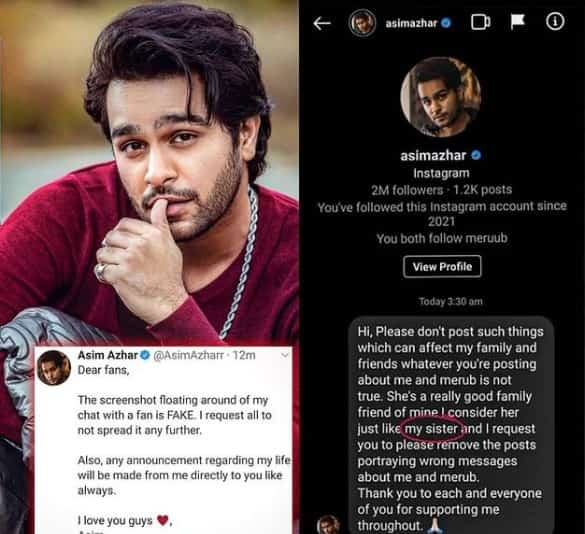 Asim Azhar took to his Twitter and said, "To all reposting a screenshot of a "news channel" that said I had labelled Merub as my sister because of a fake chat a fan had made, I clarified it a year ago. 🙏🏽 reminder since this is a beautiful moment of my life that I want to cherish. Doosre ki khushi mai khush hona chahiye."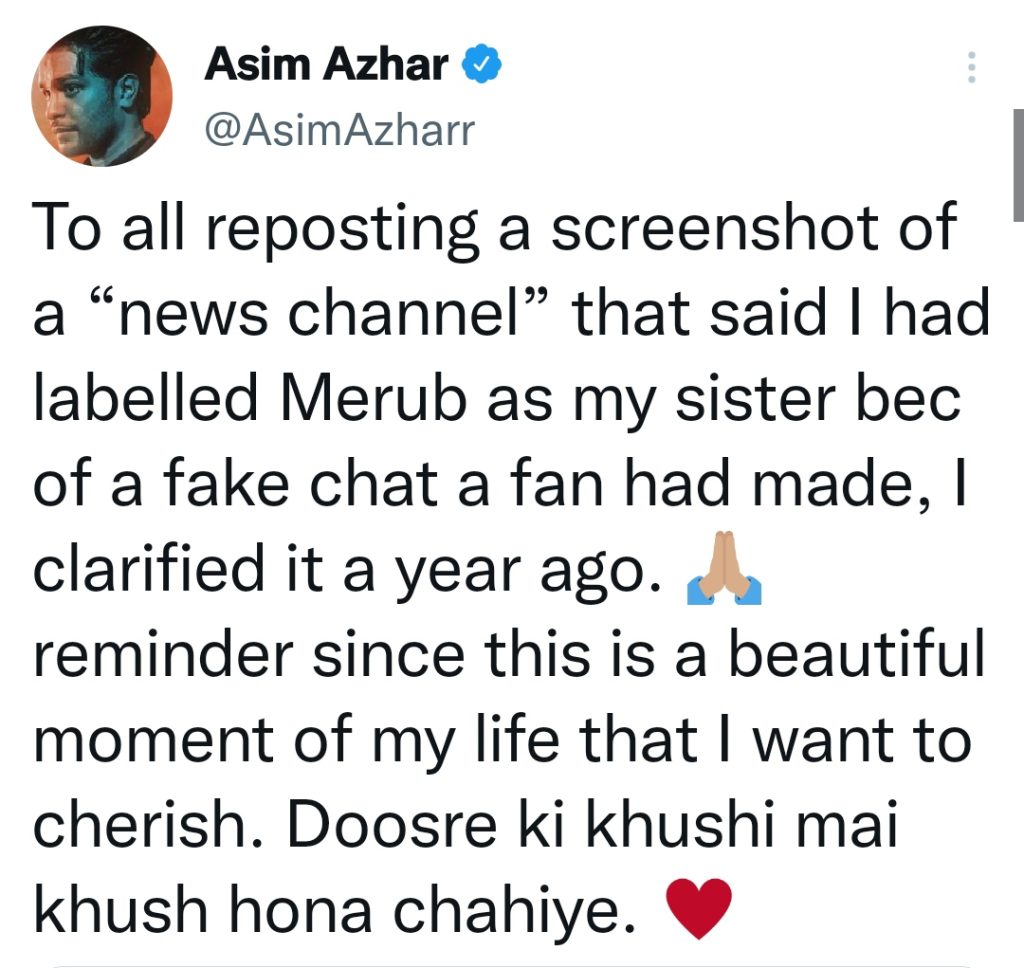 Previously, he clarified it on his Twitter on 6th July 2021. Here is the screenshot of his old tweet.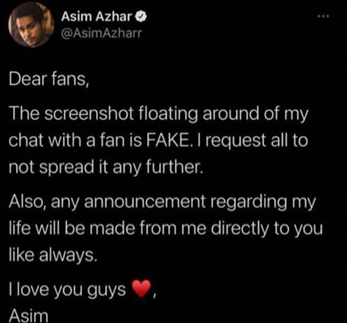 However, fans are coming up with mixed comments where one fan said that he's seen that video. One fan said, "Nahi". Fans wished him luck after his engagement. Most of the fans said that everyone is your sibling before marriage, especially in Pakistan. Here are a few reactions under post.