Asma Nabeel is one of the finest writers the Pakistani entertainment industry has today. The woman has been tackling taboo subjects with the power of her pen. Over the years as a writer, Asma Nabeel has tackled issues the society is scared to address including but not limited to transgender children, corrupt politicians, acid attacks and even bonded labor.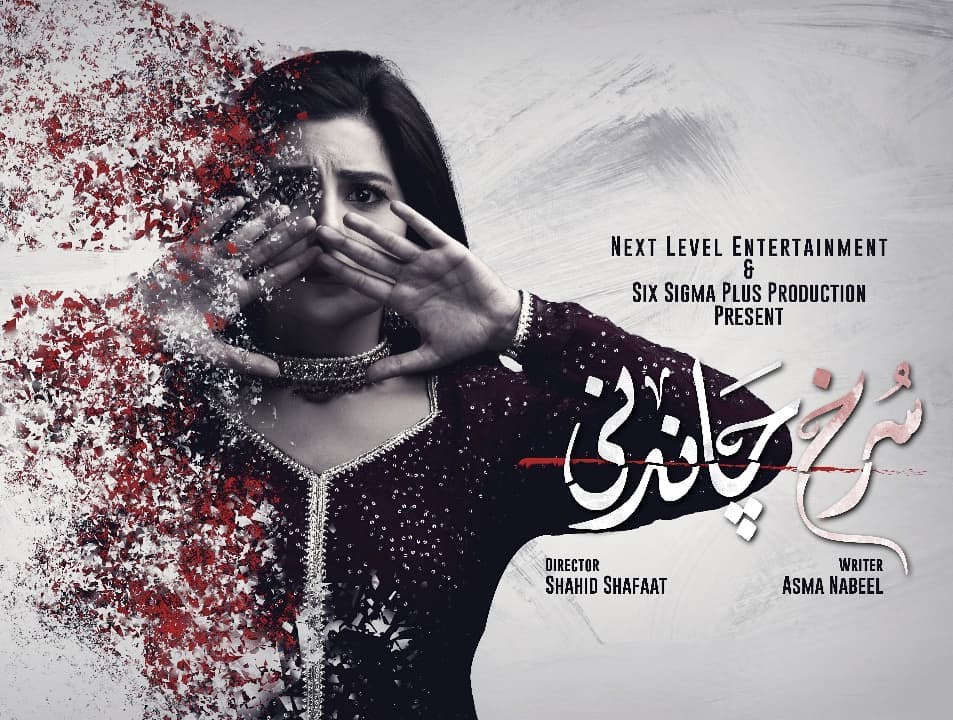 Asma Nabeel also heads Crew Motion Pictures which released the Adeel Chaudhry and Naaz Nourozi starrer Maan Jao Naa in 2018. And now, the write cum filmmaker has announced a new film under her banner, titled Fly.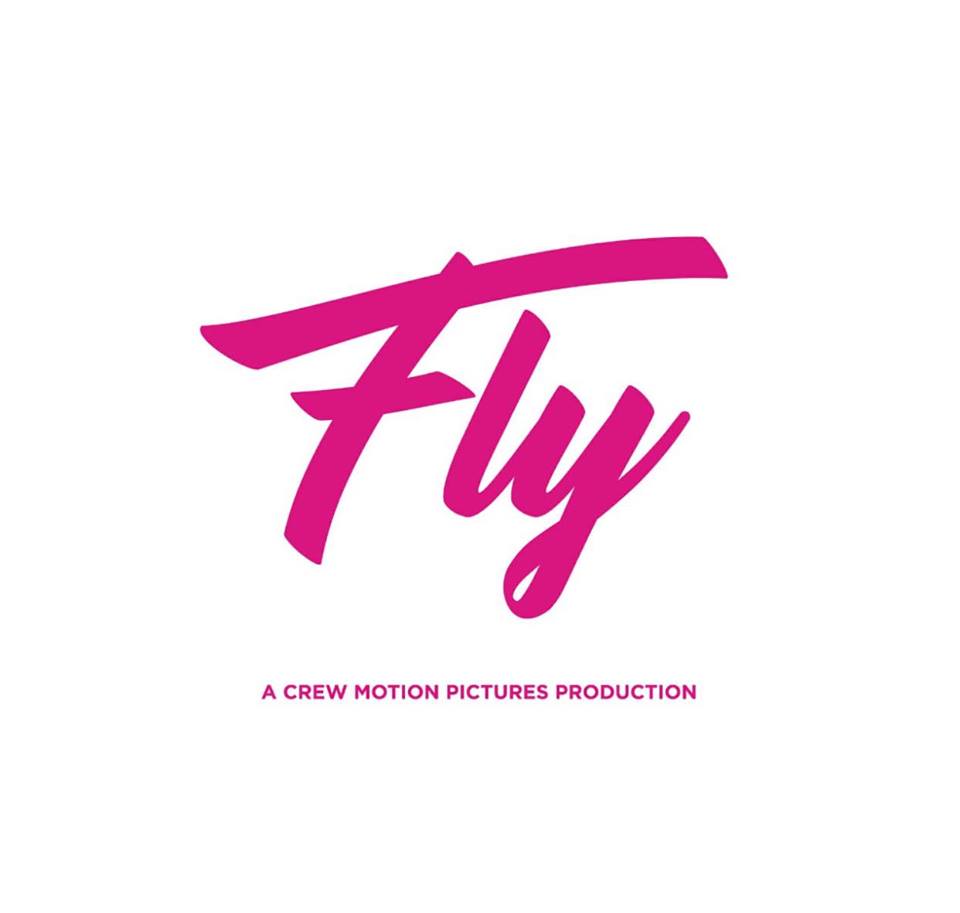 Asma shared the news of her new venture on her social media.
"No other month would be better to announce this great news of our next feature film Fly…. It's the urge to do more and more for the cause that I am associated with. I always give credit to my cancer days for giving so much power to my pen and now it's my time to give tribute to the most tough days of my life… the thought that was always in my mind that what more I can do to spread the awareness and to talk about the most untalkable in-fact the Taboo subject of Breast Cancer. And that was the trigger to start this film script… with all my excitement and passion I am announcing FLY… a love story that will melt your heart. It's a Crew Motion Pictures Production.
We will surely Fly high Muhammad Khalid Ali because this project has our heart and soul in it," wrote Asma on her Facebook announcing how the upcoming film would tackle the taboo of breast cancer in females and act as an awareness platform as well.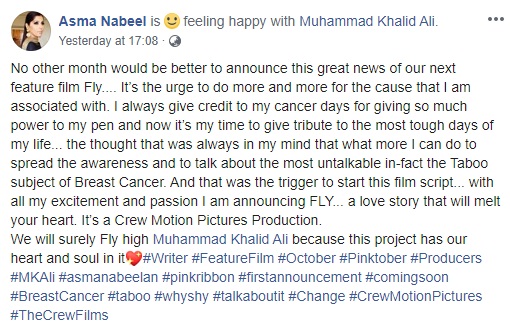 Asma Nabeel who happens to be a breast cancer survivor herself, says Fly will be a love story that will definitely melt hearts. The film will have breast cancer awareness at its core. More news about the film is yet to follow. Stay tuned to ReviewIt while be bring you more on Fly.