Atif Aslam is one of the famous and talented Pakistani actor and singer who has gained immense love and recognition from the audience all around the globe. Atif Aslam is famous for his melodious tracks in lollywood and Bollywood dramas and films.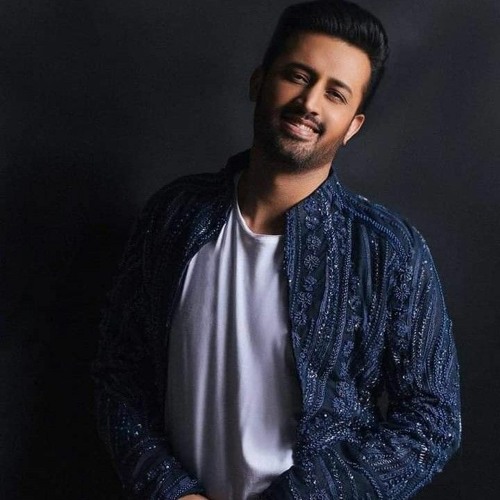 Recently, Atif Aslam has released a latest melodious track "Rangreza" for an Indian Punjabi film "Lover". The lyrics of the song has been written by Babbu, whereas the music has been produced by Snipr. The song has crossed more than 2 million views on Youtube within 24 hours. Let's have a look at the song!
Right after the song was released officially, the netizens started praising Atif Aslam for his mesmerizing voice. Not only in Pakistan, but the audience from Bollywood also applauded Atif and welcomed him as he gave a comeback in Bollywood music industry after more than 3 years. Here we have gathered some public reaction, have a look!
Atif Aslam the Voice of Heart ❤️ Is Back with Bang 😍 Finally Dropped new song #RangrezaByAtifAslam its was amazing Love anthem ❤️❤️ pic.twitter.com/4FLmQDmJ9o

— Nazim Choudhary (@Nazimchoudhary) June 24, 2022
Atif aslam is back in indian music industry after more than 3 years.
He truly impresses with his new punjabi song #Rangreza. 😍❤️
Punjabi and Atif are the deadly combo. Just loving it 🔥

Welcome back Atif Aslam #RangrezaByAtifAslam #AtifAslam https://t.co/0CY92pfpzT

— RaFaZ aaDeeZ 🎵 (@RafazTweets) June 24, 2022
Ur amazing Adee… Listening to ur voice makes our heart melt ❤️😊
Can't stop listening 🎧 this🥰@itsaadee 👏🔥#RangRezaByAtifAslam pic.twitter.com/61t9kf1eF7

— Abdullah Sultan (@Im_Abdullah56) June 25, 2022
Swagat ho to aisi..3 mulk pe trend kar raha wo bhi top pe..Hats off Rockstar.
Welcome back Atif Aslam#RangRezaByAtifAslam pic.twitter.com/vY1NnhfC30

— Bengali Fan Of Atif Aslam (@EmonAadeez) June 25, 2022
You thought his career is over now

Bro Yaha Aaj Bhi Atif Aslam Ke Naam ka Sikka chalta hain 🔥

Welcome Back Atif Aslamhttps://t.co/jmmBBJzOTF#RangrezaByAtifAslam out now pic.twitter.com/zKNmgr1Clg

— Mayur (@its_Mayur_) June 24, 2022
The Be(a)st Vocalist Atif Aslam 👑
Welcome Back Atif Aslam #RangrezaByAtifAslam https://t.co/suy22SRojQ pic.twitter.com/6ZbmQoefgn

— Saif Shaikh 🇮🇳 (@saif__aadeez) June 24, 2022
Such a Fitting Comeback for King Atif Aslam on Indian Music Scene 💯💯

OG Vocals 🔥
Beautiful Composition 😍
Classic Punjabi Romantic Lyrics ❤

Welcome Back Atif Aslam#RangRezaByAtifAslam#AtifAslam #LoverMovie #Snipr#Babbu pic.twitter.com/0epUHjLdmW

— Aamir SK Aadeez (@AamirSohail56) June 24, 2022
ATIF ASLAM IS BACK ❣🙌!
Wonderful song by legendary musician @itsaadee 💜.Thank you Geet mp3 for bringing back atif aslam. we love Atif sir all songs❤. #AtifAslam 💞 Divided by borders but united by music ❤️.#LOVER movie releasing on 1st July.@GkDigital1 #RangRezaByAtifAslam pic.twitter.com/vYA7jbBIx5

— Deepa_singh (@Deepara27213560) June 24, 2022
Atif aslam is back in indian music industry after more than 3 years.
He truly impresses with his new punjabi song #Rangreza. 😍❤️
Just loving it 🔥

Music King Atif Aslam #RangrezaByAtifAslam #AtifAslam pic.twitter.com/tZfRvMPT6P

— Aashir Abbas Malik (@AashirAbbas11) June 25, 2022
We are so glad, after long time a befitting industry for One and only superstar and rockstar's majesty has invited back. may Allah keep strong tie of both nations. Lion is back😍 #RangRezaByAtifAslam #AtifAslam @itsaadee pic.twitter.com/j1a8hZKMyg

— Muhammad Yaseen (@miryaseen128) June 25, 2022
#RangRezaByAtifAslam ..with a new obsession and I'm deeply obsessed with Atif's notes "O Rangrezaa…!!"❤️❤️🥺❤️ #AtifAslam @itsaadee#RangRezaByAtifAslam pic.twitter.com/ZWaDEXqQ0X

— Sumii (@summayya_sumii) June 25, 2022
Beautiful song by our very own legend #AtifAslam #RangReza https://t.co/8NFEt6LB4P

— Ahsan Chaudhary (@ahsan_ch6) June 25, 2022