Junaid Jamshed landed himself in a controversy one again when he was seen holding hands with singer Hadiqa Kiyani in the promotional concert for the national song 'Chand Sitara'. Not only that there were two other pictures which were not taken in good taste by the people in which he was too close to some of his other 'friends' from the industry.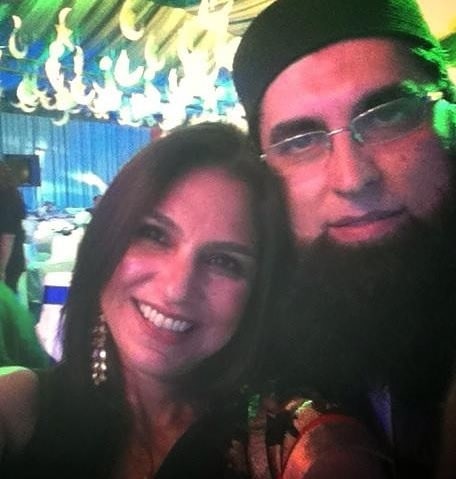 Hadiqa Kiyani has not said anything about this whole issue but she removed the 'controversial' picture from her facebook page probably to avoid more negative comments. Atiya Khan was another person whose selfie with Junaid Jamshed was not liked by people because these two were too close to each other. Atiya Khan decided to say what she felt about the selfie and her explanation was simple. She said that Junaid Jamshed is a childhood friend and if this selfie was haram then all the selfies ever taken were haram.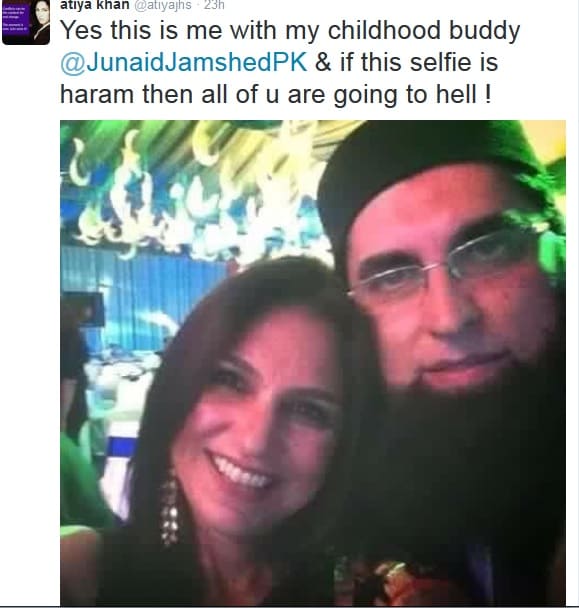 Also while responding to one of her fans on facebook she said, "I have posted so many selfies with so many male friends never been an issue why now? I knew him before he got all fundo I also went a little fundo at one time so I understand & I appreciate if he is trying to become more normal."


Atiya Khan kept on saying that he was trying to change and trying to be normal so people should let him be!