Kabir was disappointed with Nida's demand for divorce and upset because of the insult he faced. He decided that he had had enough of this family and that it was time to move away from them. When he sent his resignation to Aatir and said that he wanted to fulfill Nida's wish, he was very determined. That was probably the first time he talked to Aatir with such a tone. In order to save his ungrateful sister's marriage Aatir tolerated Kabir's rudeness (which was very much reasonable after the insults he faced). However, it was a phone call from Muqaddas which made Kabir take back his decision. He still loves her, and that is why her request mattered to him. A flashback told us that Nida fell in love with Kabir at first sight and married him against her family's wishes. Mujhe jo cheez chahiye hoti hai, mein usse haasil karke rehti hun. Referring to your spouse as "cheez" is just wrong! Have these two ever worked on their marriage? Did Kabir ever try to forget Muqaddas and did Nida ever let go of her ego? I think not.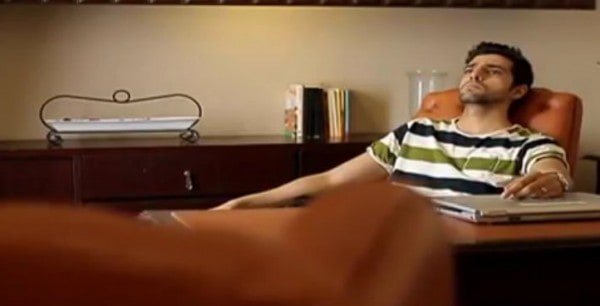 Muqaddas was definitely not expecting a confession of love from Kabir right now! For starters, she never felt about Kabir this way when they studied together. Now after getting married to Aatir, who she believes loves her like crazy and prefers her over every other person in his life, she'd never think of loving another man. She clearly told Kabir that he only asked for his help because she thought of him as a hamdard. I really have no idea how Muqaddas will react when she finds out about her real kidnapper. She thinks the world of Aatir. Finding the truth about him will shatter her into a million pieces.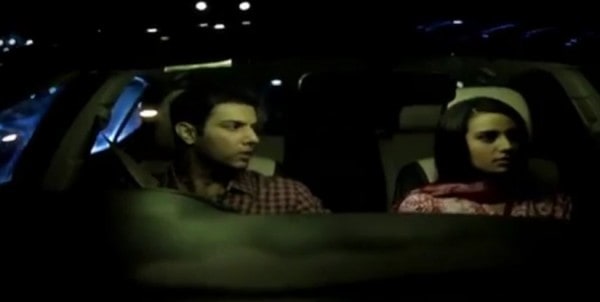 Remember Ruhi making a plan with Zain to kidnap Muqaddas again? Kya bana uska? Zain has been out of the picture for a few episodes and so is the plan. Meanwhile, Ruhi entrusted Akbar with the responsibility of gathering evidence, to convince Aatir that Muqaddas is not carrying his child. I expected that they would create false evidence and Aatir would definitely not believe them. What I didn't expect was, that Akbar would cheat his dearest Ruhi! It was surprising to know that he ran away with 5 million rupees taken from the woman he has been completely loyal to all this while. After Aatir, the best faker award goes to Akbar.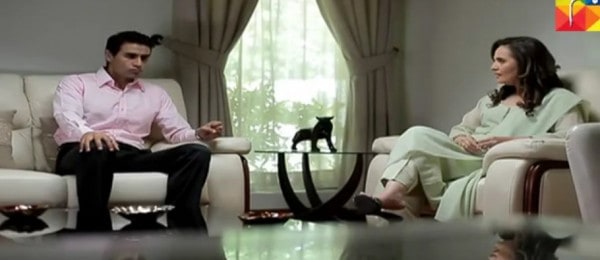 A little more was revealed about the past. We got to see Ayesha (Muqaddas's mother_ played by Madiha Rizvi) . Jahanzeb had always been in love with Maryam, but she loved Ahmed Ali, who happened to be Jahanzeb's friend. Jehanzeb got married to Ayesha but could never forget Maryam, so he made excuses to visit Ahmed's house often. He would try to talk to Maryam to remind her of how much he loved her and she would always tell him off. After constant rejection Jehanzeb decided to throw dirt on Maryam's character and that ruined her life and Aatir's childhood. We still have to find out why Ahmed believed Jehanzeb's lie. Did he not trust his wife at all?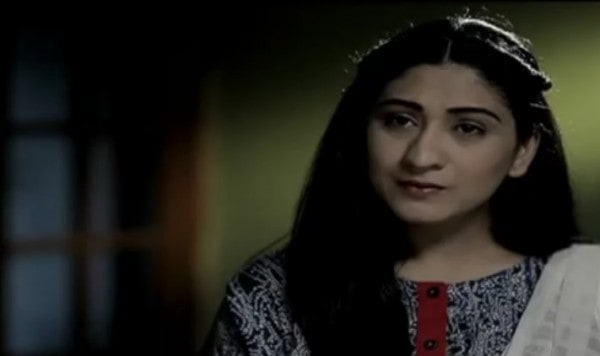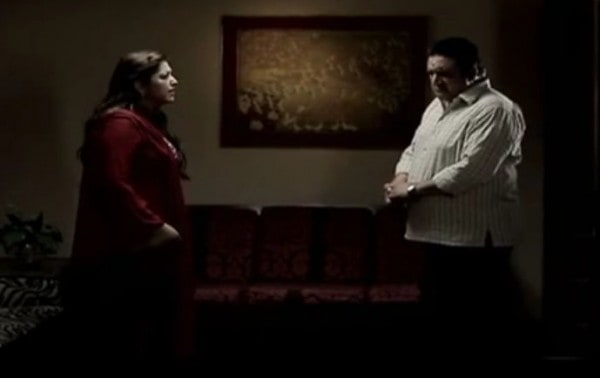 Kanwar Nafees made an entry in this episode. I couldn't catch the name of his character, but I am excited to find out what he is up to. He came to Aatir when he was standing beside his mother's grave and spread some flowers on it. Then he asked for a ride home. Was their meeting coincidental or does he have some ulterior motive? Mujhe tum buhat apne se lage ho. He also mentioned that he often comes to the graveyard to take care of the grave of his mother's friend. Ammi ka hukm samajh lo.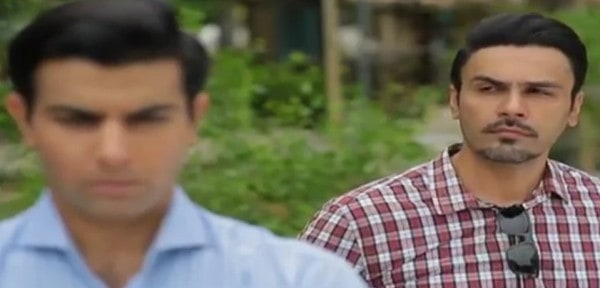 Muqaddas might love Aatir a lot but even she feels he is hiding something from her. Let's see how she reacts when she finds out exactly what he is hiding. There is a lot more surprises our way so, yep, definitely excited! What do you guys think?
Areeba Mohsen