Ayesha Khan has been one of the biggest stars of Pakistani entertainment industry. From the days of Mehendi, she has always stood out with her big gorgeous eyes and unrivalled acting talent. The actress has huge projects to her credit including Mehendi, Vasl, Mann Mayal an the movies like Waar and Jawani Phir Nahin Ani. Ayesha had a classic career and she never looked back from her debut to the day she retired.
Ayesha decided to the leave the showbiz industry at the very peak of her career. The announcement of retirement at such a young age was very abrupt. Later she announced that she was getting married and wanted to focus on her personal life. She is married to Major Uqba Malik, her mother in law is in politics and a part of the assembly. Ayesha has always been very open about her love for her parents. She never lets any opportunity go about sharing her feelings about them. It was her mom's birthday and she decided to pay her a homage and wish her on her Instagram. She posted a picture of them from her Nikkah day. This is what she had to say: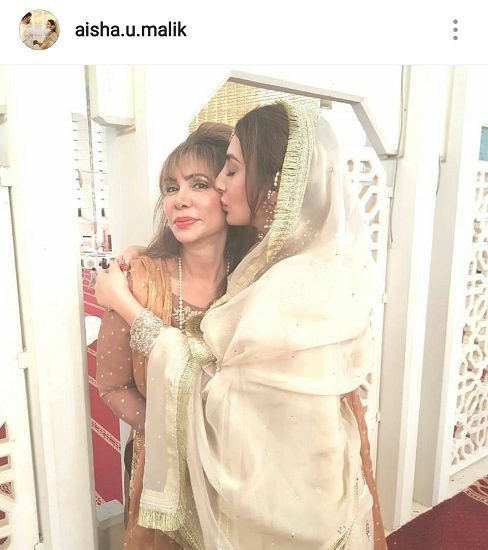 We wish Ayesha's mom a happy birthday from our side!