Who is the biggest star of Pakistan? The answer is simple, it is Mahira Khan. Mahira started her career as a VJ and then went on to do Bol. She then had her breakthrough role of Khirad. Mahira became the star of Pakistan after Humsafar. Se then went on to achieve more milestones with making a huge debut in Bollywood opposite SRK and going to Cannes Film Festival.
Mahira achieved many awards and accolades in her career and had an immense love of her fans. But what is the thing that made her cry? It was her beautiful boy Azlan. Azlan asked mommy Mahira that does she know what is better than her? She asked What! And he answered Nothing! This is the moment Mahira just broke into tears. The star shared the exchange on her Twitter.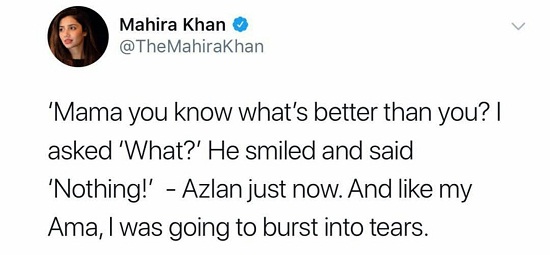 Indeed no award is greater than getting something like this from your child. The love an trust of your children and seeing them express it is just the best.
Mahira really is a doting mother and even after so many work commitments make sure to spend as much time as possible with son Azlan.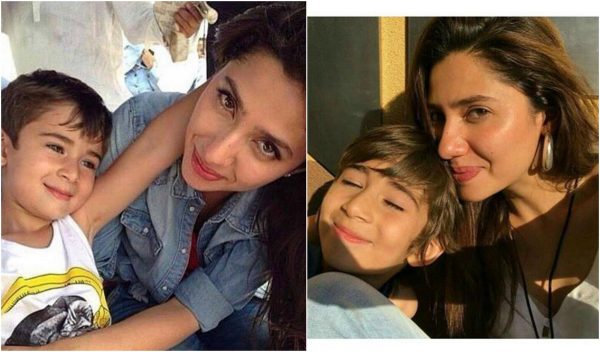 Aren't Mahira and Azlan the cutest mother-son duo? Share your thoughts in comments!