Sumbul Iqbal has totally transformed over the years. The actress just enjoyed her stint as Rania in Aik Thi Rania which was a big hit. She is all set for her new projects. Sumbul got ready for her new project in a bridal attire and she looked lovely.
Sumbul has a camera face and she knows her angles. Sumbul poses with elegance and makes all her pictures look out of this world. She was in Baku enjoying her vacations with Hina Altaf and just reached back. She is shooting for upcoming drama Barfi Laddu. Clad in a red Angrakha and dupatta with a traditional gold lace, Sumbul sure looked like the prettiest bride ever.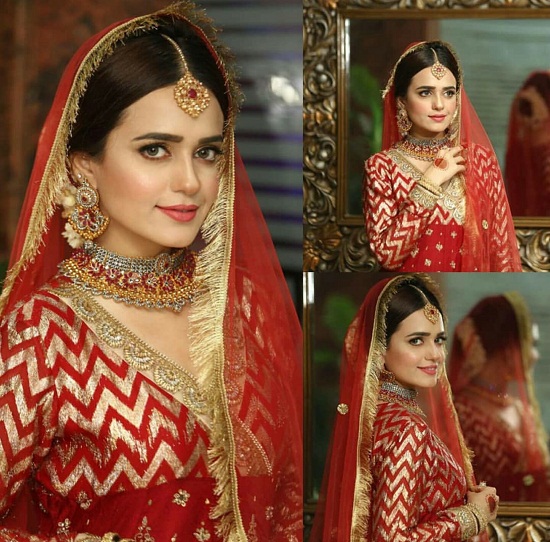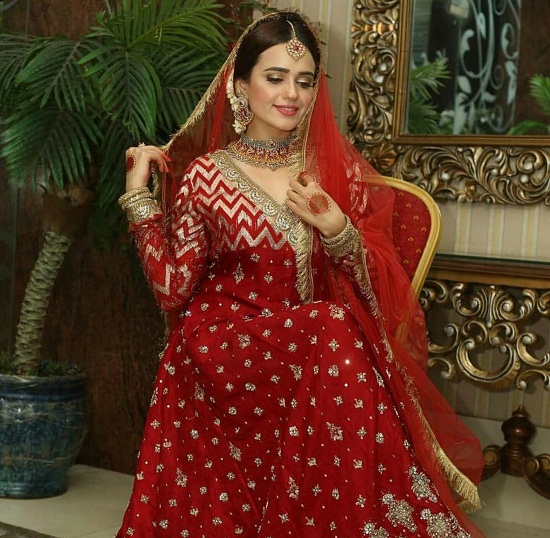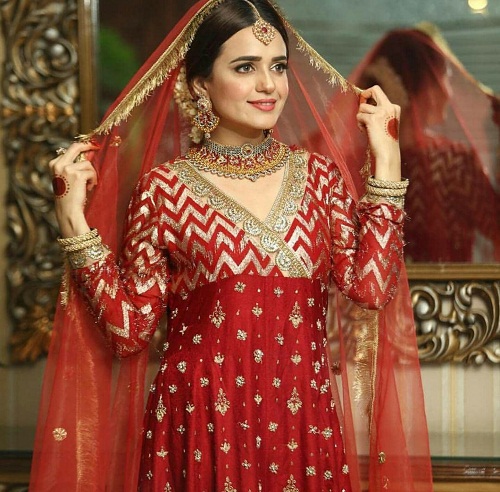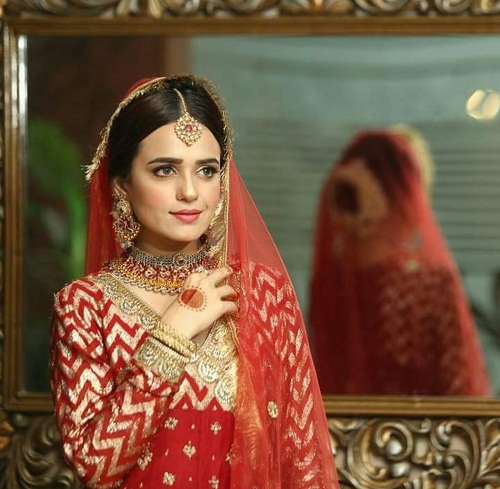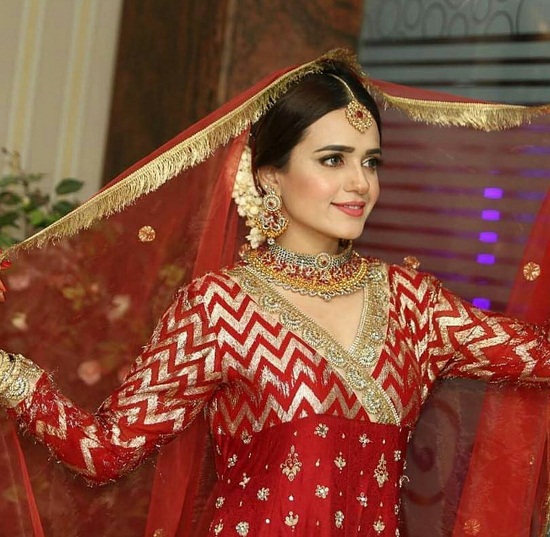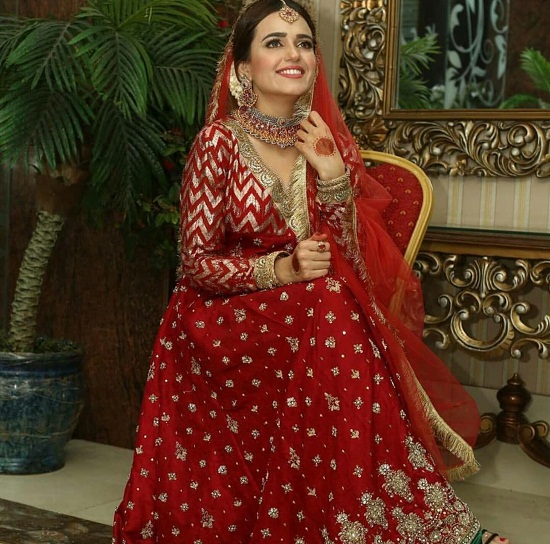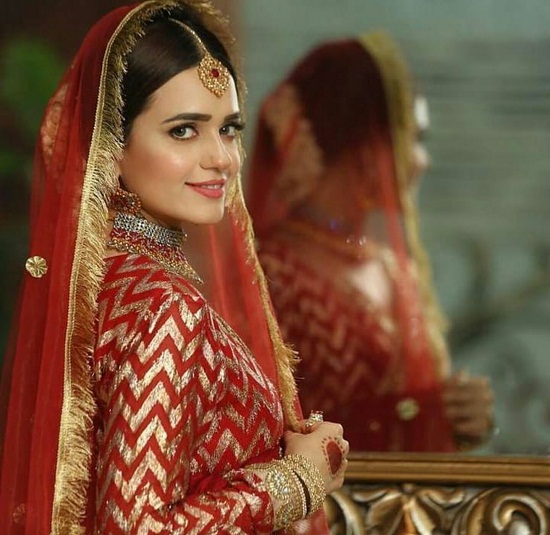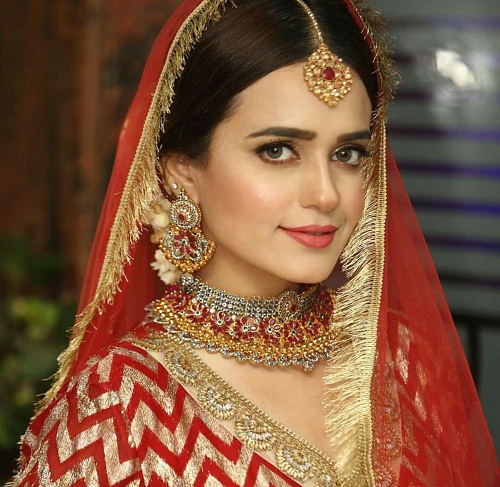 Sumbul's traditional jewellery with a light teeka and muted pink lipstick made her look all the more beautiful. It is also a change from over the top bridals we keep seeing these days as it was very natural and simple and at the same time traditional too.
Sumbul did good with Aik Thi Rania, and now she is ready for her new project. Do you think Sumbul will make an impact with her next project? And what are your thoughts about her bridal look? Share in comments!