Last night, a star studded event took place in Karachi at the launch of Sania Mirza and Shoaib Malik's perfume with collaboration with J. Fragrances. Top faces from entertainment and fashion lit up Shoaib Malik and Sania Mirza's perfume launch. Number of celebrities, including Ayesha Omar, Sadia Imam, Anoushey Ashraf, Humayun Saeed, Adnan Siddique and many others were spotted at the event.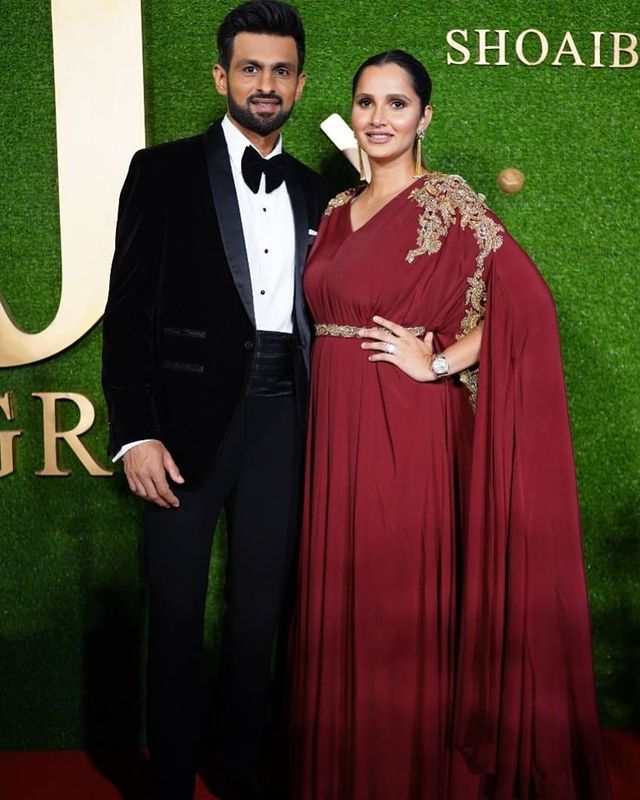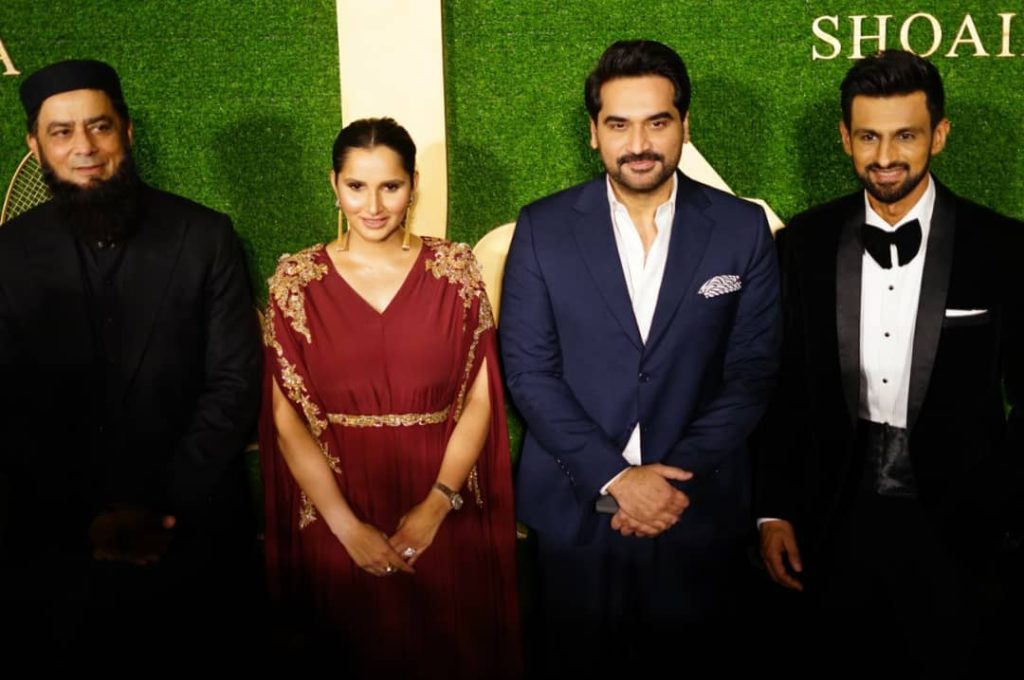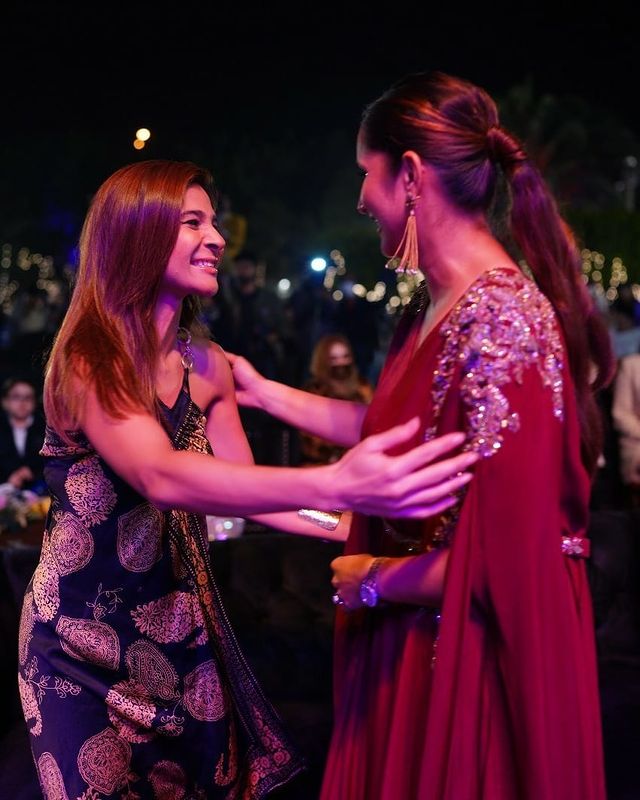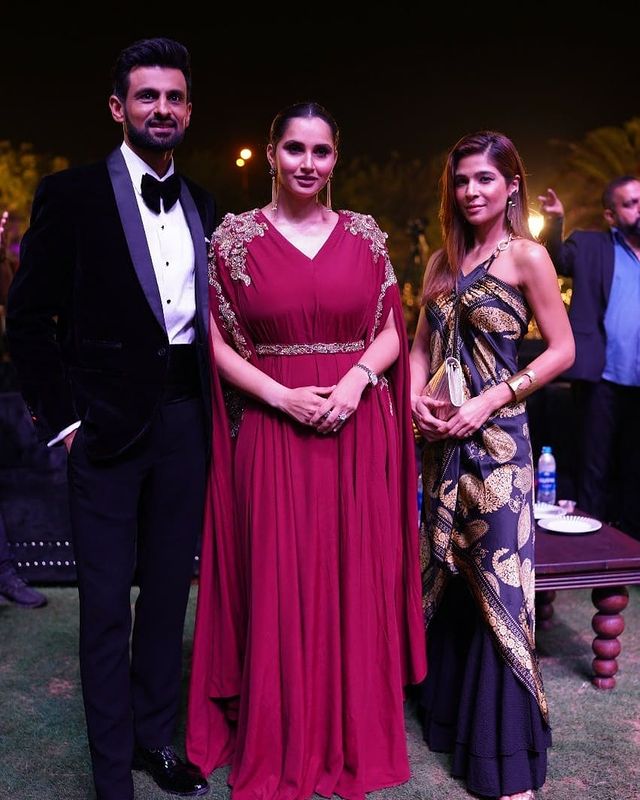 Ayesha Omar, who previously appeared in a photoshoot with Shoaib Malik was also present at the event. The star was spotted posing with Shoaib Malik and Sania Mirza at the perfume launch.
However, Ayesha Omar's presence at the launch created curiosity among the audience. The netizens were quite offended when Ayesha Omar jumped into Shoaib Malik's family picture. One of the clip from the launch shows Sania Mirza looking at Ayesha with disgust, which sparked controversy. Here we have gathered some public reviews, have a look!