Ayeza Khan has a massive fan following on social media and otherwise. She has worked hard to gain this popularity. Some actors are popular because of their craft and others are famous because of their social media presence and their overall impression. Over the years Ayeza Khan has successfully managed to make herself recognized as the perfect mother and wife who can also pull off multiple bridal shoots monthly along with a hectic acting career. Some people might have reservations about Ayeza Khan's acting career but no one can negate the fact that Ayeza has successfully managed to convince most people that her life is perfect in every way. Ayeza can cook, act, walk on the ramp, do whatever it takes to keep her husband and children happy. While she discusses all her abilities she is clearly sending out a loud and clear message to all the women out there which isn't helping anyone. Although Ayeza does not shy away from discussing just how perfect she is in every interview, she also never forgets to mention that she is really down-to-earth.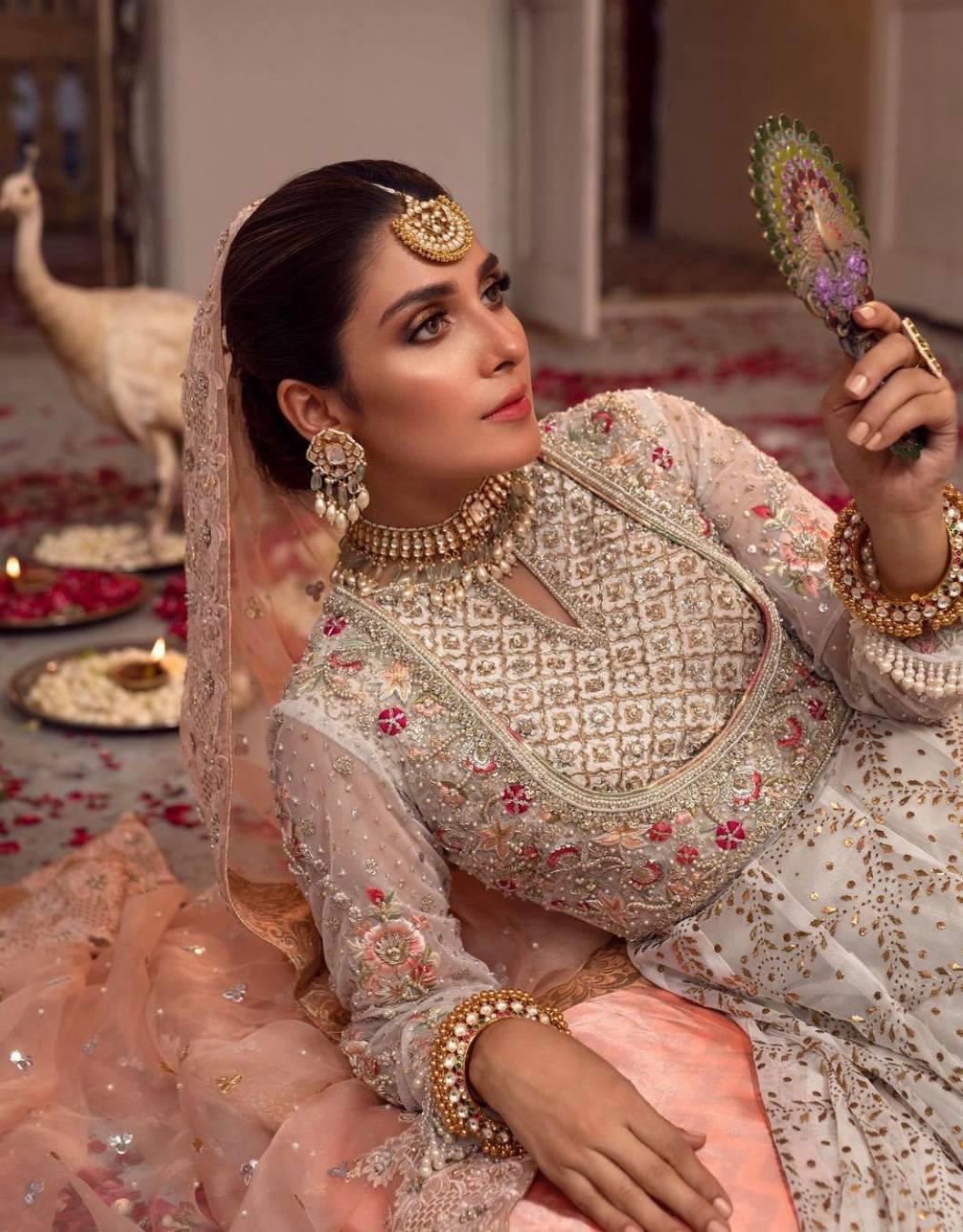 Carving The 'Perfect' Identity
For an actor, it can be quite easy to carve the perfect identity and image. The public only knows what these actors show or say. Ayeza Khan has made the most of this and has definitely carved an off-screen 'perfect' identity for herself and through her interviews she has strengthened that identity. If you follow Ayeza Khan on social media and if you have watched her interviews, you will agree that she is perhaps the only actress who has never talked about her struggles. Even if she talks about trying times such as COVID, there is a certain glamour attached to the messages. It is almost as if Ayeza Khan does not have any struggles in her life and her life is picture-perfect.
How many intelligent and hardworking women out there who do everything in their power to juggle between work and family can actually relate to this perfect identity carved by the actress? We are pretty sure none! Even those women who have the most supportive husbands and families have their struggles. Hira Mani for instance has often talked about how her work takes her away from her kids and she feels guilty about not giving them enough time. Aiman Khan talked about the challenges of motherhood honestly and many others talk about their challenges just as candidly as any other woman would.