Ayeza Khan has a massive fan following on social media and otherwise. She has worked hard to gain this popularity. Some actors are popular because of their craft and others are famous because of their social media presence and their overall impression. Over the years Ayeza Khan has successfully managed to make herself recognized as the perfect mother and wife who can also pull off multiple bridal shoots monthly along with a hectic acting career. Some people might have reservations about Ayeza Khan's acting career but no one can negate the fact that Ayeza has successfully managed to convince most people that her life is perfect in every way. Ayeza can cook, act, walk on the ramp, do whatever it takes to keep her husband and children happy. While she discusses all her abilities she is clearly sending out a loud and clear message to all the women out there which isn't helping anyone. Although Ayeza does not shy away from discussing just how perfect she is in every interview, she also never forgets to mention that she is really down-to-earth.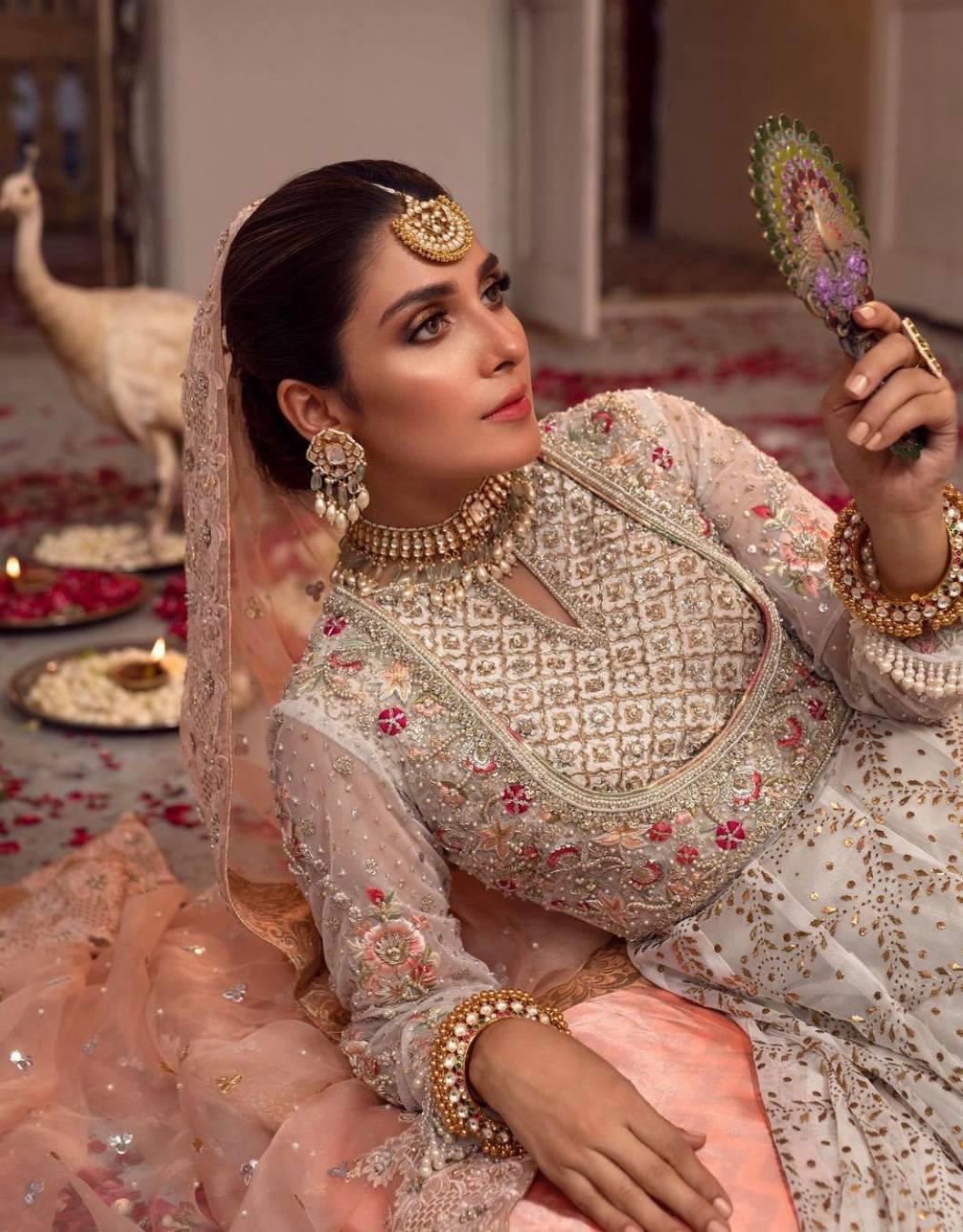 Carving The 'Perfect' Identity
For an actor, it can be quite easy to carve the perfect identity and image. The public only knows what these actors show or say. Ayeza Khan has made the most of this and has definitely carved an off-screen 'perfect' identity for herself and through her interviews she has strengthened that identity. If you follow Ayeza Khan on social media and if you have watched her interviews, you will agree that she is perhaps the only actress who has never talked about her struggles. Even if she talks about trying times such as COVID, there is a certain glamour attached to the messages. It is almost as if Ayeza Khan does not have any struggles in her life and her life is picture-perfect.
How many intelligent and hardworking women out there who do everything in their power to juggle between work and family can actually relate to this perfect identity carved by the actress? We are pretty sure none! Even those women who have the most supportive husbands and families have their struggles. Hira Mani for instance has often talked about how her work takes her away from her kids and she feels guilty about not giving them enough time. Aiman Khan talked about the challenges of motherhood honestly and many others talk about their challenges just as candidly as any other woman would.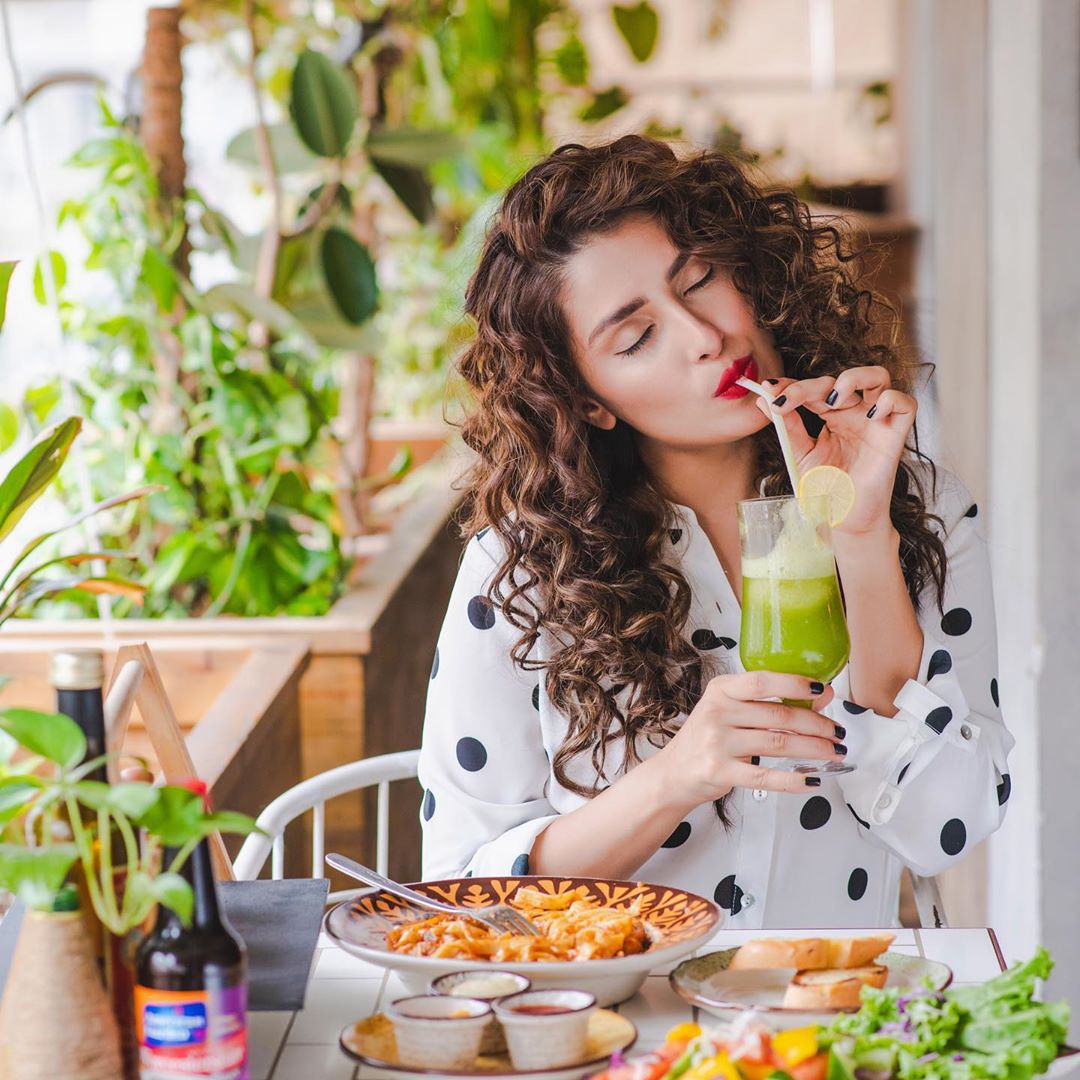 The amount of effort and help needed to carve this picture-perfect identity is often brushed under the carpet by Ayeza Khan during interviews and she is more than willing to take the entire credit for it. Most often she forgets to give due credit to the make-up artists and photographers who are most certainly there at her beck and call. Whenever Ayeza Khan gets into a controversy she tries not to get too involved or she lets her fans speak for her. This is another conscious effort on her part to not do anything negative to affect this image.
The 'Perfect' Mother
Like everything else about the actress, Ayeza Khan is also 'perfect' as a mother. There most certainly must be mothers out there wondering if she has a superpower because surely you need some special power to be so consistent and perfect. We all know that Ayeza Khan is constantly doing photoshoots and she is also taking up acting and other television projects continuously. Every woman out there can easily tell the amount of time these photoshoots must take and acting projects are equally demanding. Most women find it difficult to do a 9 to 5 job with all their wifely and motherly duties. They get exhausted and sometimes cannot deliver either at work or at home. That is, of course, human but Ayeza Khan it seems is superhuman or so she would like us to think.
Ayeza Khan always talks about how she wakes up early in the morning and makes lunch and breakfast for her children before they go to school. We honestly feel for all those mothers out there who feel they are not good enough after hearing Ayeza talk about how she manages every little thing since most of us get tired after attending a two days wedding. But here we have a model and actress who is constantly doing photoshoots, has never hired a helper for her children, and wakes up early in the morning to be there for them. Ayeza does talk about the help she gets from her family but at the same time, she makes it look like she is the one nurturing and bringing up her children.
The Perfect Wife
Danish Taimoor and Ayeza Khan give interviews at least twice a year. In these interviews, the viewers do get to know Danish's shortcomings as a person and even a husband but we have never heard Danish or Ayeza talk about Ayeza's shortcomings. Apparently, she has none! It is almost as if there is a concerted effort to make sure that none of these shortcomings or weaknesses are ever mentioned in interviews. Ayeza Khan is the perfect wife who remembers everyone's birthday, makes sure that the family spends time together, and most importantly she makes sure she wears and looks the way her husband wants.
When in a segment she was asked to point out things she did not have, she literally had nothing to add since she has everything and more!
In an interview, she shared that sometimes Danish gets possessive about her but she has never felt jealous when it comes to Danish's work. Many actresses have talked about how sometimes they have issues in their marriage but not Ayeza because she is the 'perfect' wife! The men watching these interviews must dream of a wife like her not knowing that her struggles could be just as daunting as others!
Ayeza consciously makes an effort to ensure that this perfect wife image is not affected by anything. In an interview when she was asked if she liked living with her in-laws, she said that when they got married she was the one who really wanted to live in a joint family but now they had to move out because of the nature of their work and children. She tactfully handled the question glorifying the joint family system while at the same time acknowledging that she doesn't live with the family anymore!
Expectations From Other Women
After working 'so hard' to carve this picture-perfect identity, Ayeza Khan is convinced that she is now in a position to tell women how they can be 'perfect' wives just like her! Really politely Ayeza body-shamed her female fans and audience 'quite respectfully and ignorantly' in an interview when she asked them to stay slim and pretty because they 'owed' it to their husbands! In other words, women who were no longer perfect looking like Ayeza were not doing their duty as the 'perfect' wives. Also, according to Ayeza Khan women who suspect that their husbands might be having an affair should actually distract themselves because somehow that is not possible and these women simply need to get a life!
In a society where women are consistently being judged and there are so many impossible expectations from them, actresses like Ayeza Khan are just setting the standards even higher. She is doing so by not only showing only what she wants to show but also by giving such ridiculous advice to women who are already being fat-shamed by their in-laws and cannot keep up because they do not have dieticians and make-up artists at their disposal.
As if the characters Ayeza plays in dramas are not bad enough, her well-thought-out public image is just as fake and regressive as many of the characters she has played on screen. If she really wants to do women a favor she should share the amount of time, money, and effort she puts into looking the way she does and in maintaining this 'perfect' image on social media. Most women with children do not have the help and support she has therefore Ayeza Khan needs to keep it real just like many other actresses do! She might be the best mother and wife but is it possible that she has never struggled in her life? If she really does consider her fans her family, she should be fair and not setting impossible standards while giving these interviews and posting on social media.
Do you feel that Ayeza Khan perfect public persona isn't all real? Is it even possible for someone to be so 'perfect'? Do you feel that by faking this picture-perfect image she is putting even more pressure on housewives and even working women? Share your views.