There are many celebrities who do not share their personal pictures particularly because they know that sometimes people forget that they are human with emotions while commenting on these pictures. Many artists have shown their displeasure with people judging celebrities on social pages like they are private property after rude remarks were passed on their pictures and their status updates were judged in many different ways.
Ayeza Khan has always been very active on her facebook page. She does not only post her own pictures on her page but she also shares pictures of her daughter. Ayeza Khan also said in an interview that she reads all the comments that people make on her facebook page. There is never anything controversial about the pictures she shares or her status updates which are usually very to-the-point but even then it looks like people find a way to judge the actress. Ayeza Khan did not respond to this judgmental behaviour like many other celebrities do but through a status she merely expressed her sentiments about people's habit of judging and criticizing.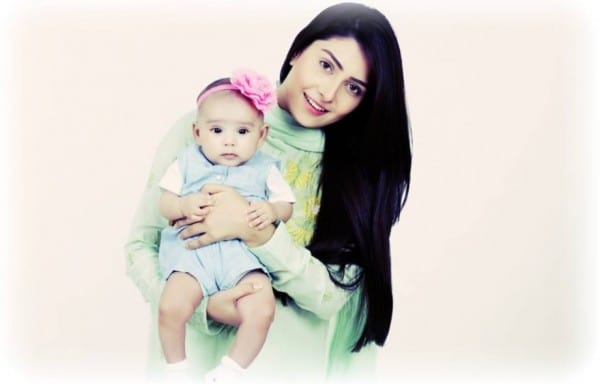 Ayeza Khan posted the following status update which shows that she knows how to take criticism in a very positive light.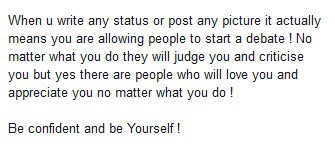 Ayeza Khan is traveling after a long time, she recently posted her pictures from the airport.
Ayeza and Danish's cute daughter Hoorain Taimoor turned 4 months old and Ayeza Khan also shared a recent of her daughter with her fans.