For all those who don't know about Asiana Magazine; this magazine is ultimate bridal bible indeed with around 500 pages per issue including stunning fashion, beauty and wedding planning ideas.
Asiana winter wedding issue has just been released and this time they came up with 580 pages that are the highest number of pages in the history of Asiana Magazine. Interesting part is that 20 years old young Pakistani Model Ayaan Ali was asked to do a photo shoot for cover page and she accepted it. It will definitely add up to the popularity of Ayaan,who is already famous in Pakistan due to her eastern-western looks. Magazine stated that Ayaan is one of the best and hardworking models in the world.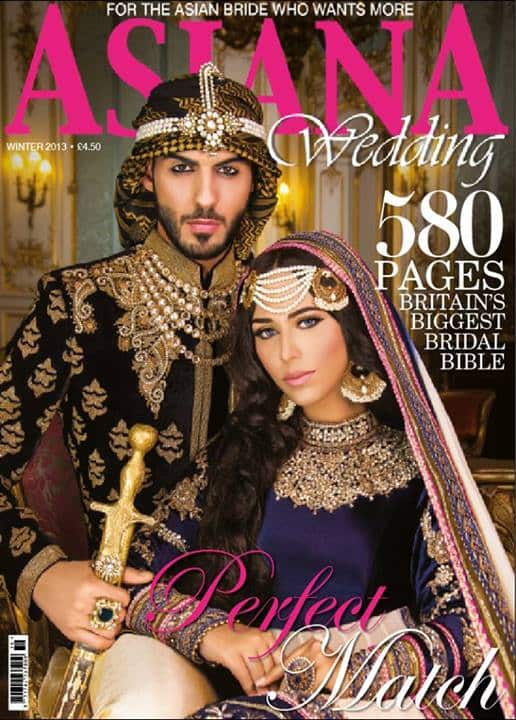 Coupled with her is Omar Borkan Al Gala,who became the internet sensation for being too hot and got deported from Saudia Arabia and kicked out from cultural festival. And this is not enough, three months after this news, we came to know that it was all Fake and was a publicity stunt. Anyhow, his purpose of publicity stunt worked more than his expectations and he is now more famous then ever.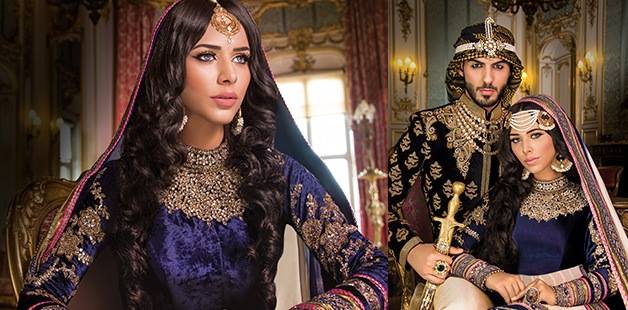 ​Ayaan's hairdo and make up was done by Kaniz Ali Make Up. Outfits of both models were designed by Mongas and the beautiful jewelry they are wearing is by Jewels N Gems.
We wish both Ayaan and Omar best of luck for their future and upcoming projects.
Rabia Basharat.