The secret about the relationship between Mahjabeen and Qasim is "officially" out. The fact that Qasim is Mahjabeen's and Alamgir's illegitimate child makes me wonder if Bare Sahab knows that Mahjabeen has a son. And if he does then how come he let him live? And most importantly, if Alamgir and Mahjabeen never got married then how did she have his child in the first place? I can't imagine Bare Sahab being a party to all this since his sons were killed by Mahjabeen's brother so how could he let this child live? And why did Mahjabeen's brother let her go scot free? Yes, she is vani but given the circumstances it is rather unbelievable that her brother let her live since he sounds like a very merciless person.
The viewer's till now had seen a very soft side of Bare Sahab but in this episode we got to see the feudal in him who would not think twice before exploiting his position. He believes in giving severe punishments to others for their wrongdoings but has completely different set of rules for his own self and those who are close to him.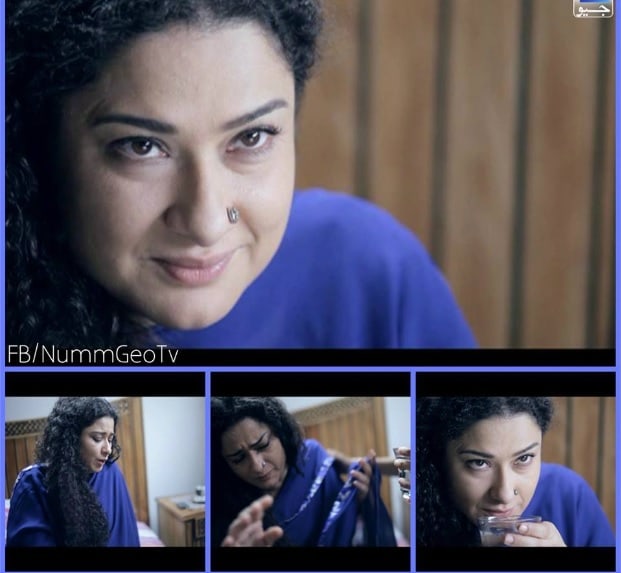 Mahjabeen is also quite capable of playing games in order to have things her way. She put up an act so that she could be out of the haveli. I have no idea though how she could spend more time with Qasim while she was in the hospital and how would she land in the hospital if she wasn't even sick?? Apparently, Neelam was the only one who could actually see through Mahjabeen. Hurray, the haveli has a new maid who seems like a busy body as well.
Neelam's immature attitude is making it difficult for Wali to cope with the situation. Everything is okay between Neelam and Wali until they are away from Mahjabeen. Neelam can't stand Mahjabeen right from day one and her intolerance for her is just getting stronger with time. Kanza Wyne was much better in tonight's episode, in fact she did very well in some of the scenes. This was the second time that I liked her acting. Now that we know more about Mahjabeen's past, I definitely have more respect for Neelam now. Mahjabeen was sensible enough to make more rational choices, she really should have known better. I feel for Neelam more than Mahjabeen because Mahjabeen is in this situation because of her own wrongdoings but Neelam did not do anything to deserve this life.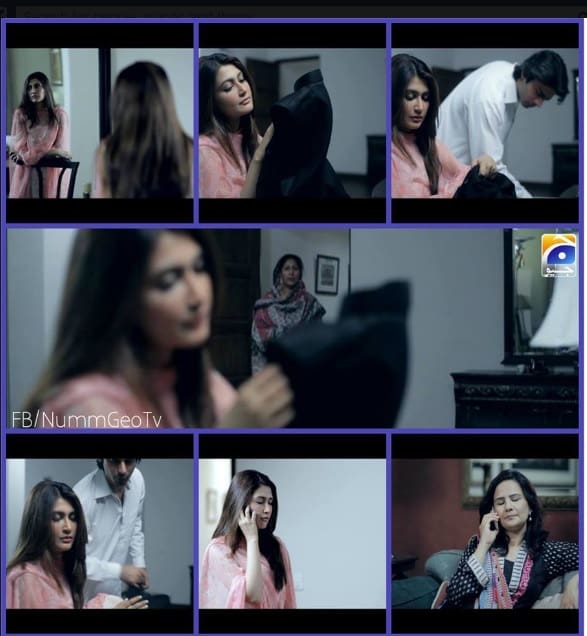 The scene in which Neelam is thinking about the conversation she had with Wali in the car was a little too long. There was no point of repeating the entire conversation only a few minutes after it took place. Just in case there are people out there who are wondering what Wali said when he took the jacket from Neelam, I would like to write what he said here "Shirazi sahab ke ghur jana hai dair ho rahi hai". I don't want anyone fretting over it since the dialogue was quite unimportant and hardly audible. The "mysterious" conversation between Qasim and Mahjabeen before he comes to the haveli seemed completely out of place.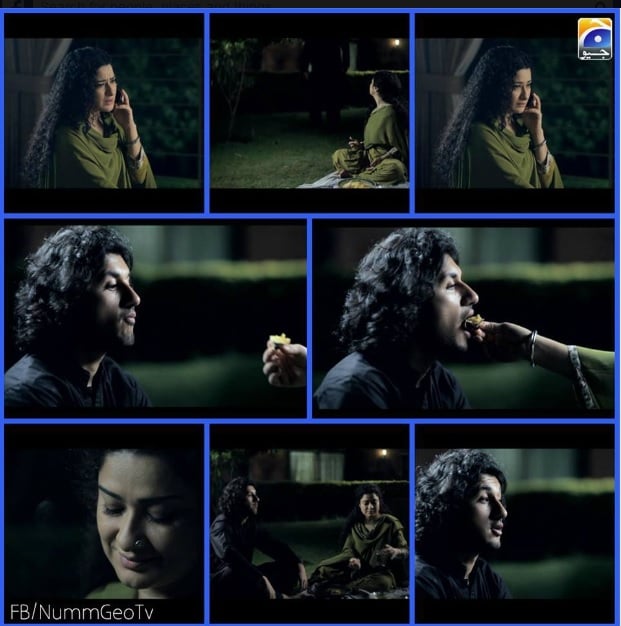 The story is finally moving forward and we have something to look forward to. Some of the scenes in tonight's episode were prolonged for no reason but the good thing was that the viewers got to see a completely different side of Mahjabeen's character tonight. Kanza Wyne and Fawad Khan looked cute in the car scene but the happy moments did not last for long. I still don't think that Numm is the kind of play that is "soul stirring" or thought provoking but I am glad that it is getting better. The recent two episodes were definitely more engaging than the previous few.
Fatima Awan