As the wedding season is going on in full swing in Pakistan, we are witnessing many celebrity marriages as well. Social media stars Azlan Shah and Warisha Javed Khan who became famous for impersonating Sadaf Kanwal also got hitched recently. The couple had a fairytale wedding with many events. It was an extravaganza full of light and colour but what actually became a big news was the groom Azlan gifting a baby donkey to wife Warisha on their walima.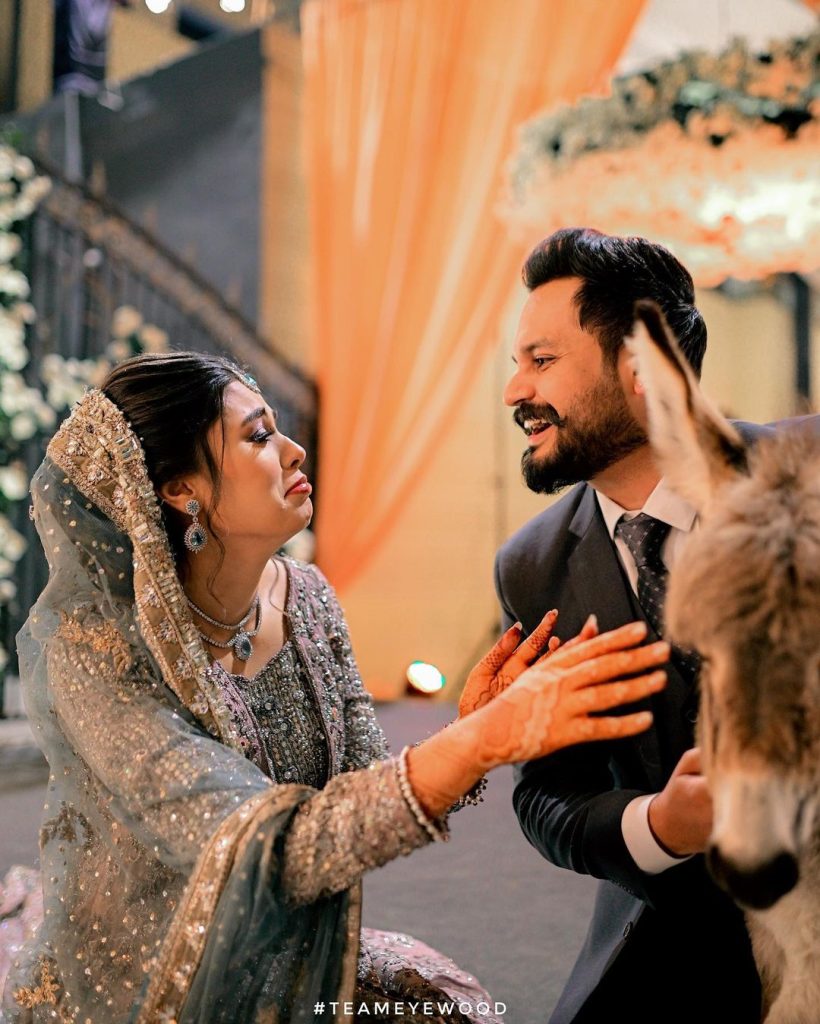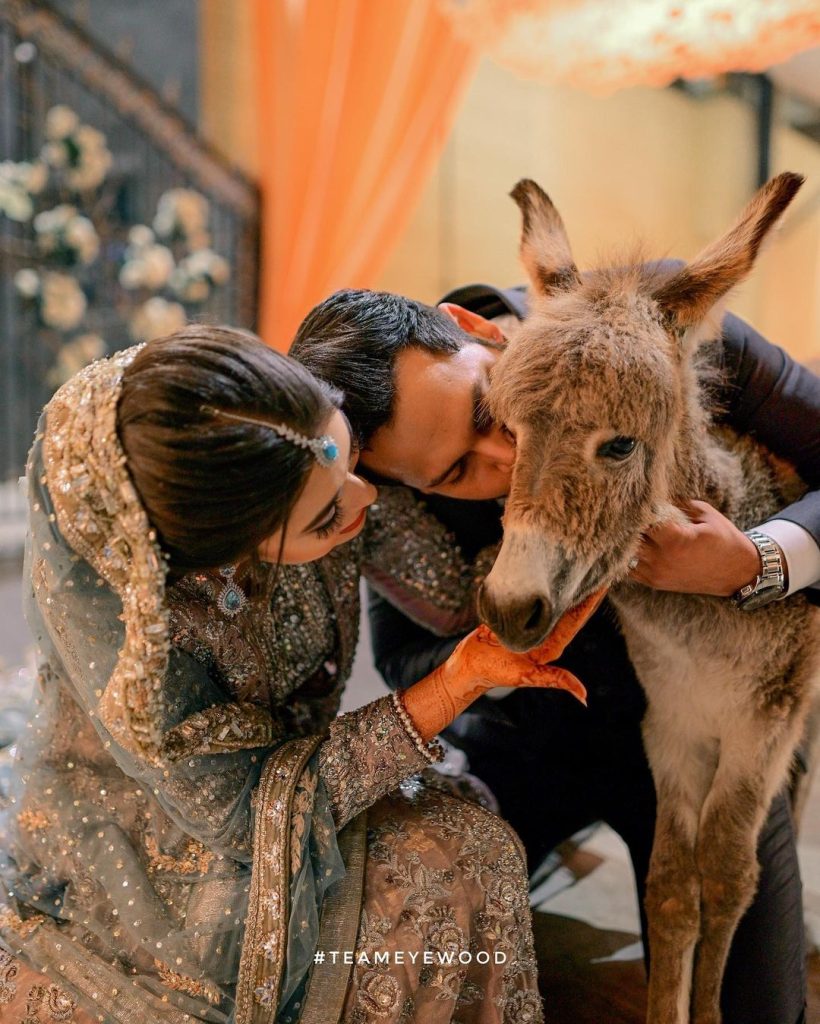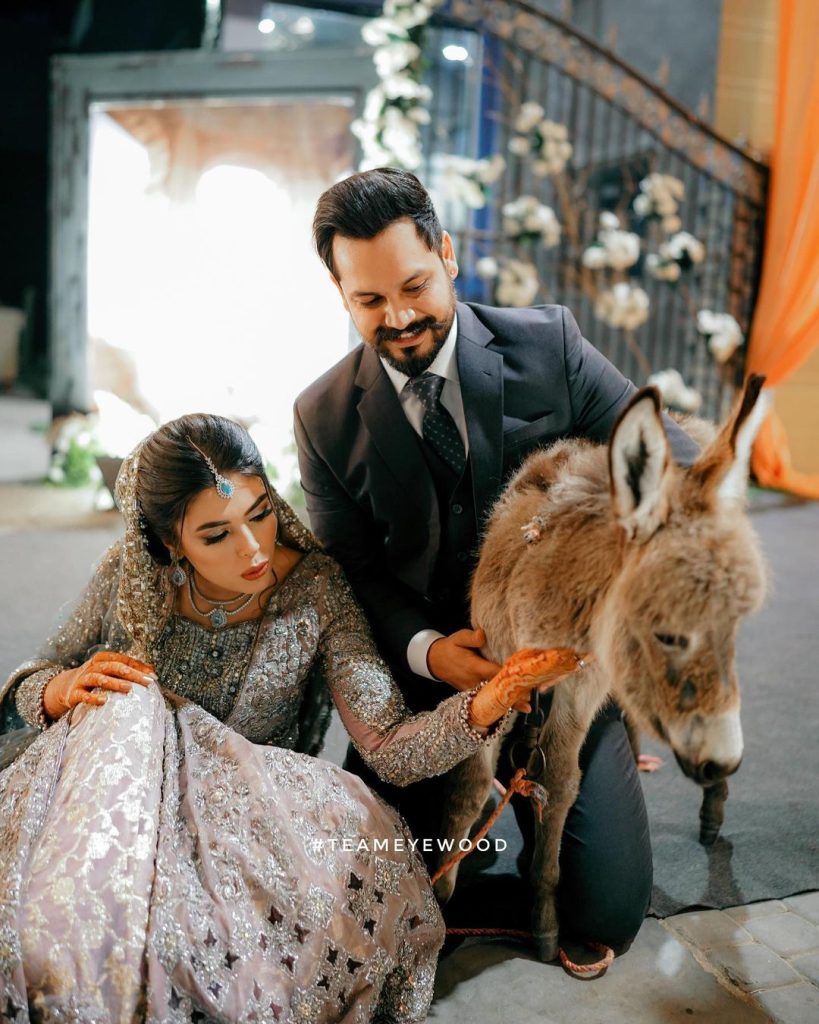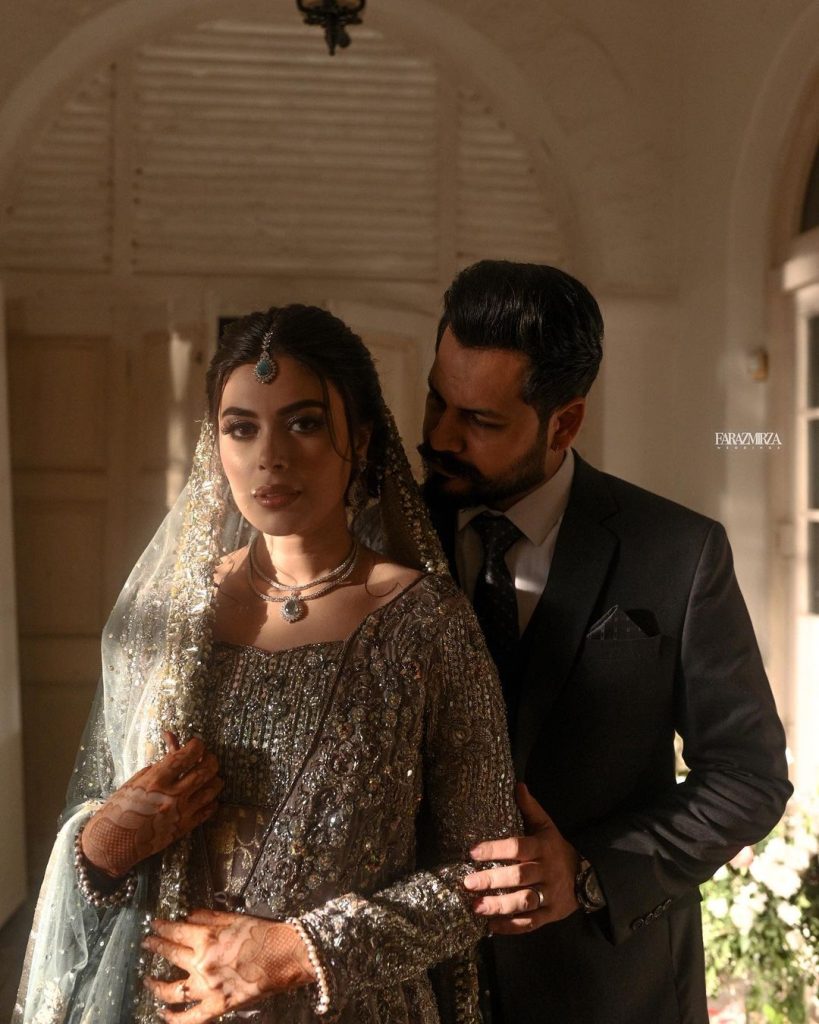 The couple came as guests on Mathira's show The Insta Show where they were asked that why did Azlan choose a baby donkey as a gift for Warisha. He said that he knew that Warisha loves baby donkeys so he bought one for her as a gift. He also added that they are big animal lovers and people talking about them doing it for social media reach does not affect them.
Warisha also mentioned that people like talking about negativity and find negativity in every thing. She said though they had many beautiful wedding pictures, their pictures with the baby donkey went viral and people kept commenting on them.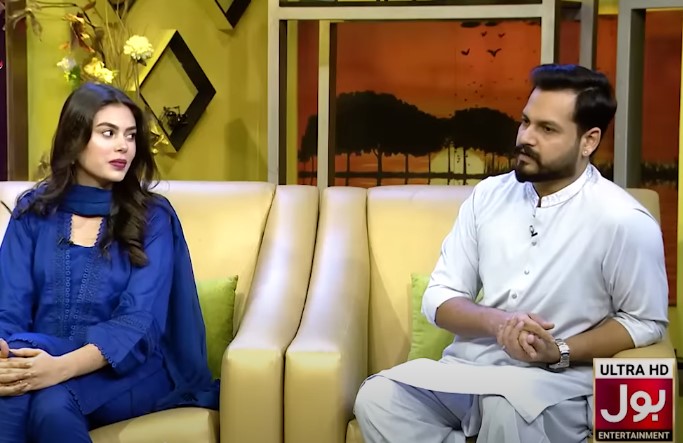 Azlan and Warisha also revealed that even on their engagement they did not exchange rings but they exchanged their pets with each other. They both gave their cat and dog to each other: