Internet activist and lawyer Nighat Dad went on Facebook and shared some claims about the parents of Qandeel Baloch and how they have been allegedly exploited by the makers of Baaghi. See her words: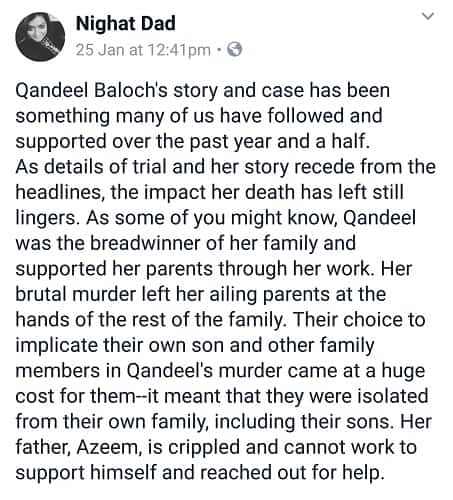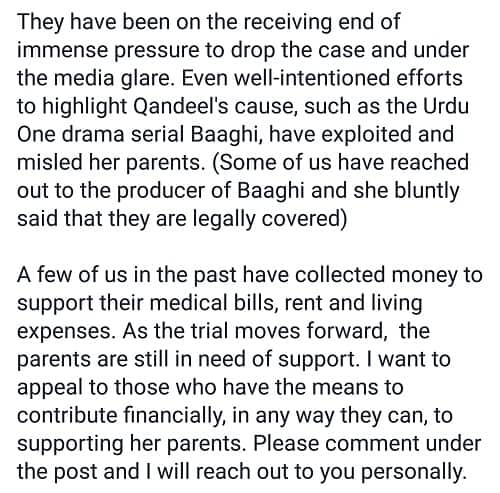 She also clarified that she has no problems with Baaghi but gave her concerns about the original people: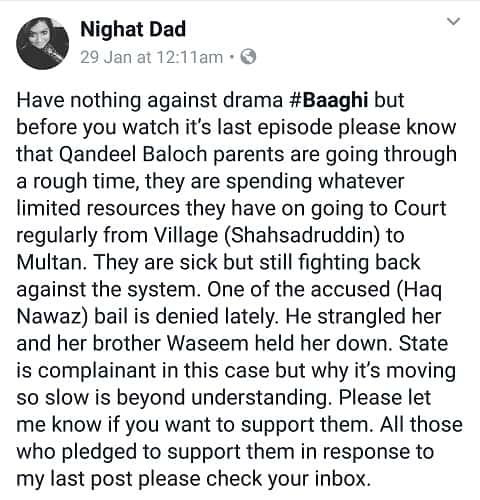 Nighat also said that she is disgusted with the way the makers of Baaghi are throwing money on merchandise while they did not allegedly compensate Qandeel's parents: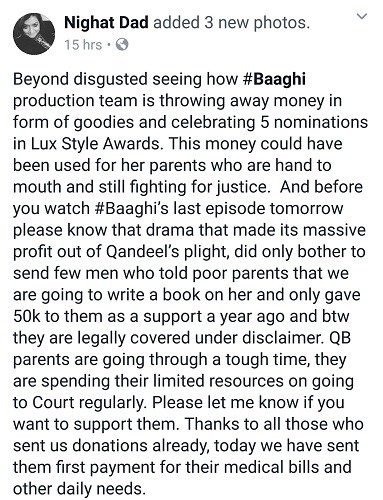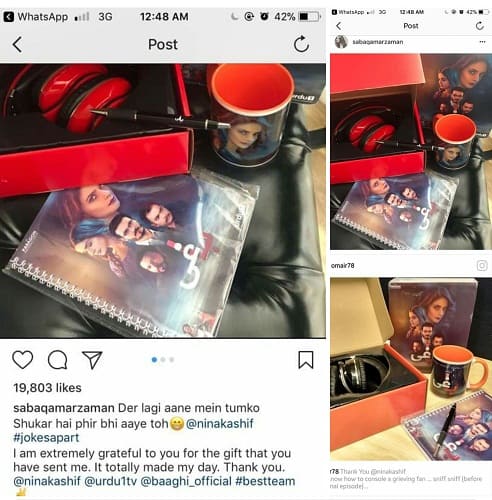 Following these allegations, Images by Dawn got in touch with Qandeel's father Azeem and he has completely denied that he knew about any drama being made on his daughter's life. This is what he said:
"A group of people came to me and asked for permission to write a book on my daughter Qandeel. However, they did not mention anything about a TV serial to me. They asked for the rights and gave me a sum of Rs50,000 and didn't offer further compensation."
He further claimed that he would not have given any permission to making a drama on his daughter's life:
"I did not know who they were nor had I ever met them before. They just asked me to sign a piece of paper. I'm a Baloch and I would not have given permission for a drama which would feature immodest acts."
He claimed that he just signed a paper in the presence of his lawyer:
"My lawyer was there and even he doesn't know of any mention of a drama."On being asked about demanding financial help he said, "When we didn't even know about the drama how could we have made any demands? We did not have any (financial) demands then. However, we are poor people and if they can help us then we will be grateful to them."
Azeem's lawyer has also said that he did not know about any drama being made!
Azeem's Interview Source: Images