Babar Azam, is a Pakistani international cricketer and captain of the Pakistan national cricket team who has been performing brilliantly for the last few years. He is currently in the ICC ranking of the top five batsmen in all three formats. Babar has also registered 11 hundred and 15 half-centuries. For sure, Babar is on his way to become the number one batsman of the modern world.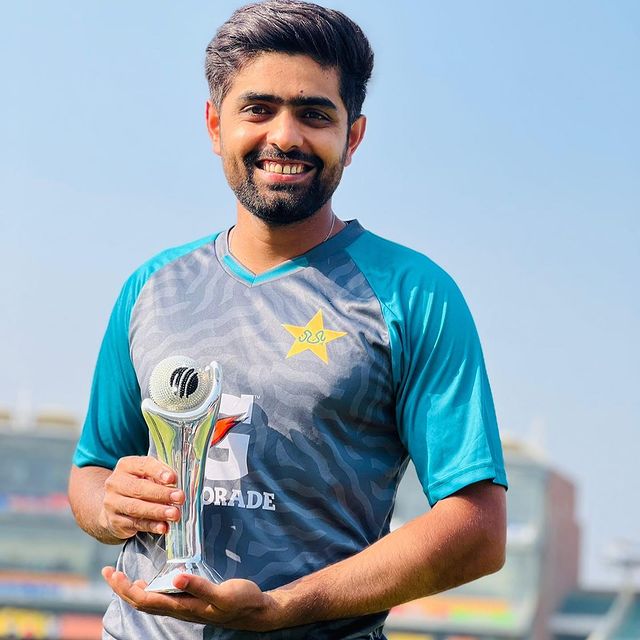 On the occasion of the Pakistan's 75th Diamond Jubilee, President of Pakistan Dr. Arif Alvi will be presenting Pakistan's civil awards to the deserving people of various sections and walk of life for their bravery and excellence. According to the Prime Minister cricketer Babar Azam will be awarded with the 3rd-highest honor & civilian award "Sitar-e-Imtiaz" on the 75th anniversary of Pakistan.
𝐒𝐢𝐭𝐚𝐫𝐚-𝐢-𝐈𝐦𝐭𝐢𝐚𝐳 𝐟𝐨𝐫 𝐁𝐚𝐛𝐚𝐫 𝐀𝐳𝐚𝐦 🏅

JUST IN: On 75th Independence Day of Pakistan, The PM has announced the third-highest honour & civilian award in the State of Pakistan for Babar Azam 👑

Thank You for all your services #BabarAzam𓃵 #75thIndependenceDay pic.twitter.com/itJ4Fp0mN7

— Team Babar Azam (@Team_BabarAzam) August 13, 2022
Here's how audience reacted to the news!