Babul Ka Aangna (بابل کا انگنا) on Geo Tv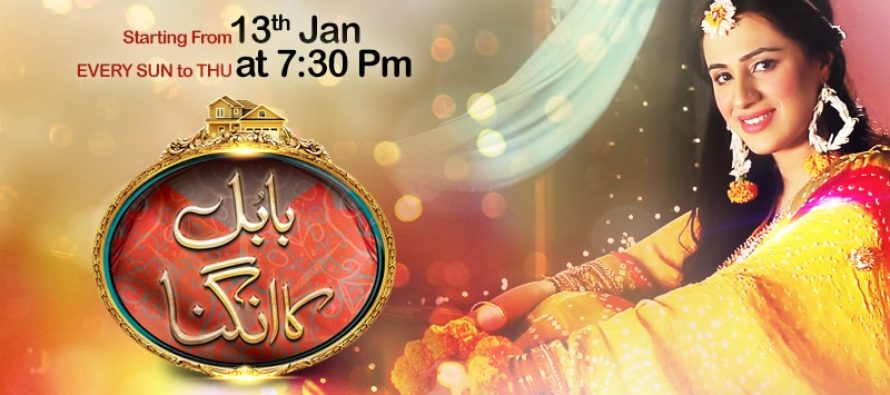 Babul Ka Aangna (بابل کا انگنا) is a new drama on Geo Tv starting from 13th January every Monday to Thursday at 7:30 pm.
As per the promos of this drama, it is the story of a girl who is leaving her parents home due to her marriage but before the marriage she is sensing some fear. ( بابل کا آنگن چھوڑنے سے پہلے ۔۔۔ اندیشے کیوں دے رہے ہیں دستک) Why?? anyone interested can watch this drama to find out the answer.
Cast:Saleem Shaikh, Maham Amir, Mohsin Gillani, Ghazala Butt, Sumbul Shahid, Sophia Ahmed, Shan Baig, Ikram Abbasi, Aruba Mirza, Hiba Aziz, Sajid Shah, Sami Sani, Farzana Thaeem, Majida Hameed, Saba Khan, Anas Yasin, Nadia Kanwal, Ahsan Shah, Humera Arif, Huma Rehan, Asiya Naz, & Others
Written by: Mohammad Asif
Directed by: Tehseen Khan
Rashid Nazir Ali
---