Ban On Na Maloom Afraad 2 Lifted!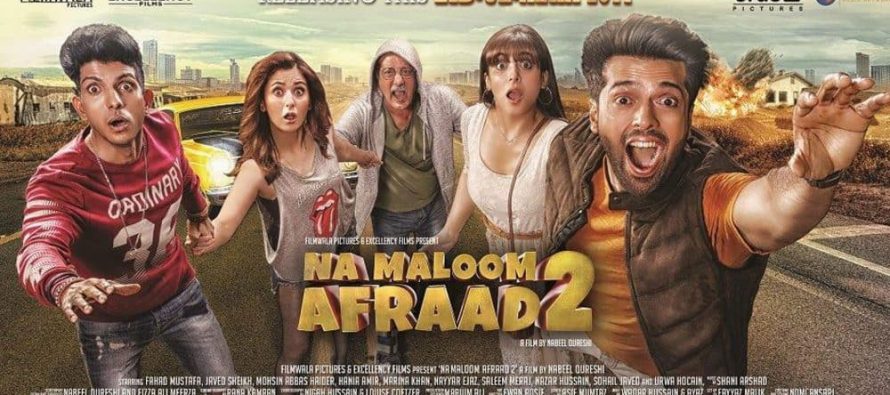 Na Maloom Afraad 2 released this Eid and in cinemas for over a month now. The film has proven to be a huge success in financial terms as well as was loved by a large chunk of the audience. The film, however, was banned in Punjab after running for so long and the reason given was "vulgar scenes" in the movie. The ban was challenged as it should have been and now the censor board in Punjab has reviewed the movie and consequently, the ban has been lifted after prevailing just for one day. This is the notice issued by the government: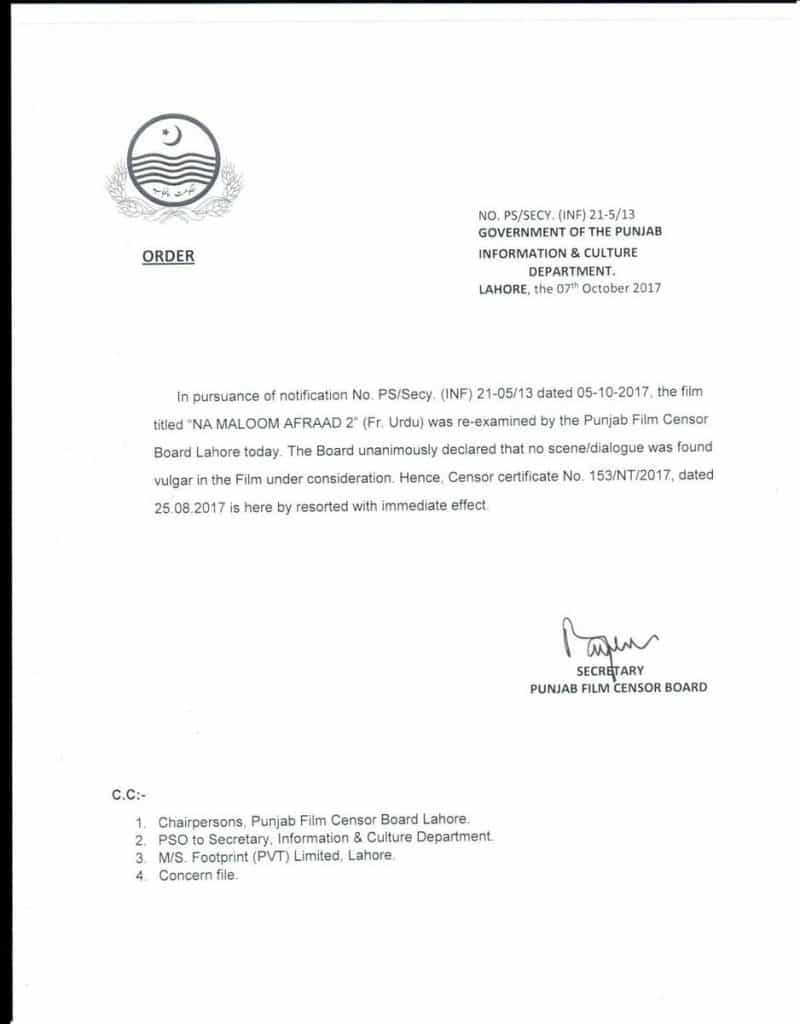 So Na Maloom Afraad 2 is back in cinemas!
---
---