The pace with which this drama is progressing is commendable. Two episodes down and the story has progressed at a constant speed bringing on the original theme of the play. The director has really done a good job of not wasting any more time on showing the rift between Atif and Sabir or the financial miseries he introduced at the very start. Two new characters were introduced in this episode and they are the people Arsala was shown working for in the promos. He is Arsala's distant uncle who was in a desperate need of house help since no one in Karachi can tolerate his wife's tantrums.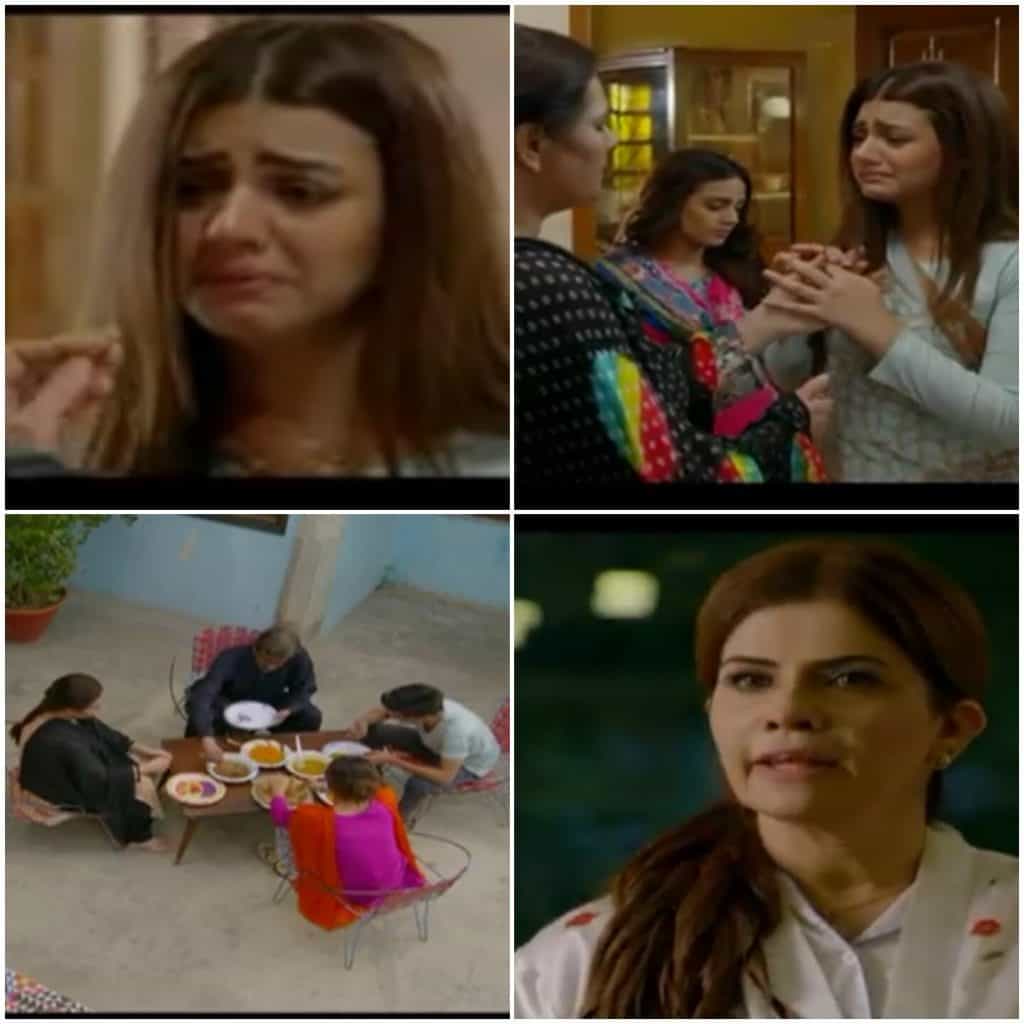 Tauqeer Nasir translated the greediness of Sabir perfectly on screen today. The way his eyes light up by having just a glance at 30 thousand rupees showed his mentality. Sabir knows his daughter is not there just to help her bechari chachi but is hired as a maid. His sudden exhaustion with factory's work and the way whole family starts having halwa puri showed how people in our society exploit the ones who do not complain. Naima is a true evil and the way her mother always refers to her as an inexperienced bacchi is annoying. Shehnaz cares for Arsala but this episode showed how weak and unfair she really is.  While one of her daughters is far away, working day and night to put food on their tables; the other one is planning to buy clothes from that money and Shehnaz could not even make her help with household chores. Arsala's brother is the only character who loves her but he has no say in anything since he is a child.
Amber Khan is playing the beemar chachi Haseena. Her acting was a bit over the top. It looks like she was trying too hard to bring out that evil factor in her voice, though her styling and overall persona showed perfectly well how difficult a woman she is. Atif knows his engagement is broken but to be honest he is not really trying to get Arsala back. He has adopted the easy way of being hungry and laying in bed. His mother is also not making any efforts and seems like a person who doesn't really care whether his son gets married to her niece or not.
Zara Noor Abbas translated the theme of the show brilliantly on screen. Her Khamoshi towards all the exploitation really portrays what happens to such people in our society who do not fight back and trust too much. She loves her family and trusts her sister who is visibly selfish. Khamoshi shows how the society likes to crush people who care too much and exploit them for their own gains. Iqra Aziz is playing the evil character better than her normal bechari ones. The preview of next episode shows how Arsala's father will cut her off from the whole family and will make her their personal ATM. Let's see what happens next and how will they introduce Bilal Khan in the whole scene.
How did you find today's episode? Share in comments!