Pakistani drama industry is thriving and producing more dramas than ever before. This is the reason why every season, the viewers get to see some great as well as some not so great dramas. A good storyline, interesting and layered characters along with powerful direction help in making any drama successful. It is very easy for the drama makers to bring similar sort of dramas to the forefront, that is why, those dramas which have something different to it end up standing out more and doing well in terms of popularity.
[lwptoc]
Best Pakistani Dramas of 2020
Alif
Writer: Umera Ahmed
Director: Haseeb Hassan
Channel: Geo Entertainment
Cast: Hamza Ali Abbasi, Sajal Aly, Manzar Sehbai, Kubra Khan, Ahsan Khan, Saleem Mairaj, Lubna Aslam and others.
Alif is one such drama that is a must watch. Unique storyline covering the day to day struggles of believers, rediscovering the faith and connecting with the Creator through tests and trials happens to be the theme of Alif. The way the story of Alif has been elaborated makes it a treat to watch for the viewers. Every single scene has been beautifully put together and there is so much detailing that has been added which makes Alif a unique experience to tune to. Umera Ahmed has given her beautifully written characters some very thought provoking dialogues, which happen to be one of the best aspects of this drama. The factor that works the most in order to make Alif such a popular drama is that every character seems relatable and realistic. This is the reason why audiences are being able to connect with these characters on an emotional level. As much as Alif has been a work of art in terms of story-telling, the direction is on par and the actors have literally breathed life into all these characters. All those who have not watched Alif should wait no further and tune to it because they will not regret it one bit.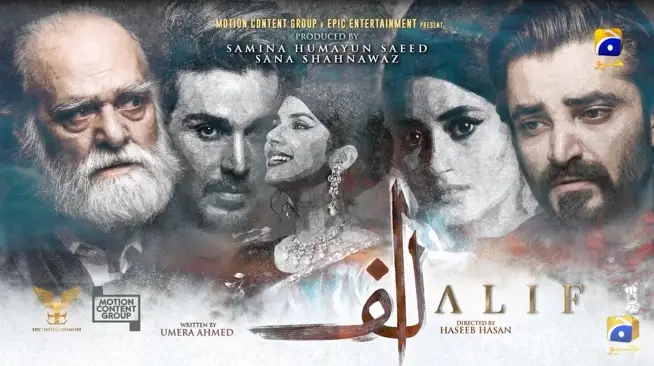 Ehd e Wafa
Writer: Mustafa Afridi
Director: Saife Hassan
Channel: Hum TV
Cast: Ahad Raza Mir, Ahmed Ali Akbar, Wahaj Hussain, Osman Khalid Butt, Alizeh Shah, Zara Noor Abbas, Vaneeza Ahmed and others.
Ehd e Wafa is definitely one of the best dramas on air right now. The setting and the storyline covering the lives of 4 young boys sets it apart and is enough to make it unforgettable. It has been a long time that the Pakistani drama viewers got to see something as refreshing and new as Ehd e Wafa because it does not deal with the typical issues such as mazloom aurat and zalim saas saga. Ehd e Wafa set the mood right for the viewers from the very first episode and now it is at such a stage where it has imparted a lot of great messages along the way for the youngsters. The fact that it covers the lives of young boys who step into their practical lives, it has not only targeted that demographic but has also inspired the fans and viewers to pursue their dreams and give their best. Pakistani drama buffs are definitely in for a treat week after week while watching Ehd e Wafa because every episode brings in something new with it. This drama has all the elements to it, be it drama, emotions, love, friendship, commitment and honesty required to approach the professional life. One of the selling factors of this drama was its association with the Army, however as the story has progressed, it has covered a lot more fields such as media, politics and bureaucracy, which is what makes it a wholesome package and offers so much to the viewers.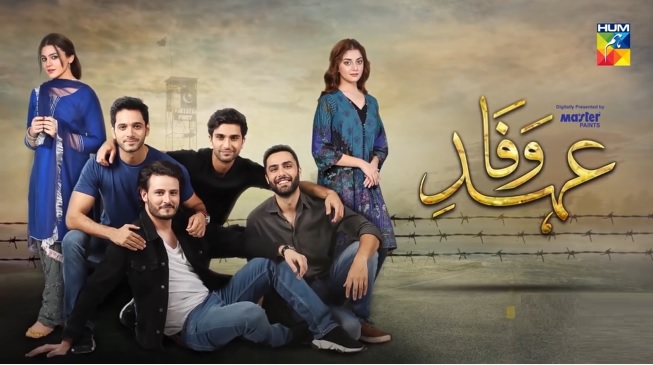 Ye Dil Mera
Writer: Farhat Ishtiyaq
Director: Ahsan Talish
Channel: Hum TV
Cast: Ahad Raza Mir, Sajal Aly, Adnan Siddique, Rabia Butt, Paras Masroor, Natasha Hussain and others.
It is a fact that Ye Dil Mera has had directorial flaws to its credit, however, the writer Farhat Ishtiyaq most certainly has written the kind of script which is not only different and also showcases the lives of people struggling with Post traumatic stress disorder (PTSD) in a very convincing manner. Ye Dil Mera definitely needed a director with the vision to approach it the way it deserved to be in order to make it a lot more realistic and convincing but that did not turn out to be the case. However, it can not be taken away that the overall drama is definitely interesting because it explores the genre which is rarely brought to our TV screens. The writer has done a brilliant job of adding so many layers into the male protagonist. The element of thrill and suspense in Ye Dil Mera also makes it interesting and leaves the viewers guessing as well as looking forward to the next episode. Every single episode may have its directional and continuity issues, but it still succeeds in gripping the interest of the viewers. The story of a young boy witnessing the murder of his family and him coming back to avenge their death makes it a very interesting plot. The way Amaan trapped Meer Farooq through Ana was quite a ride and now it is left to be seen how he will unravel the rest of his plans. Ahad Raza Mir and Sajal Aly's pairing as well as their phenomenal acting also adds a lot more weightage to this drama.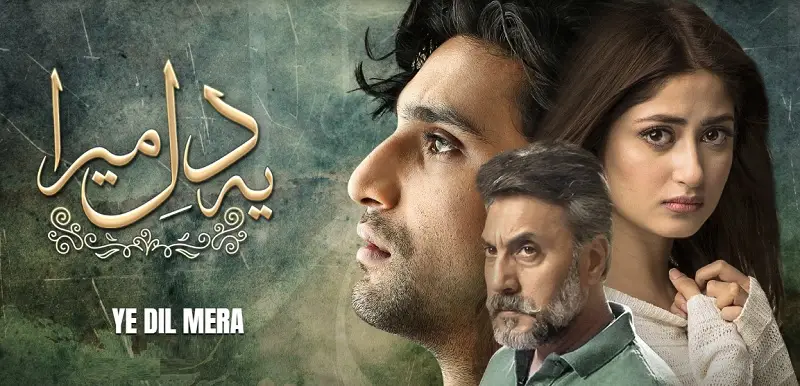 Deewangi
Writer: Sadia Akhtar
Director: Zeeshan Ahmed
Channel: Geo Entertainment
Cast: Danish Taimoor, Hiba Bukhari, Mehmood Aslam, Nida Mumtaz, Noor ul Hassan, Parveen Akbar and others.
Deewangi can be termed as a feel good drama. The story definitely takes inspiration from the Korean Cheabol dramas where the male lead is a millionaire and belongs to a family with sound financial status. However, the girl hails from a humble background but is self-assured and self-sufficient, so much so that she has never paid heed to cutting the corners and has this immense belief in herself. Deewangi has a good vibe to it because it has been directed in such a way. The story seems simple and one-dimensional, however the drama has come to such a stage now where a drastic twist awaits the viewers and they are still guessing about who could be responsible for whatever happened with Nageen. It is interesting that a drama which started off as a simple love story has now turned into something different and has an element of suspense to it. The love story of Sultan and Nageen is definitely one of the best aspects of this drama and makes the viewers feel warm and fuzzy at the kind of clean romance that has been shown between the lead pair. The execution, the story and the characters of Deewangi are sorted and have a clarity. Deewangi definitely happens to be a light-hearted entertainment with its fair share of twists and turns that make a simple story a little more intense and gripping.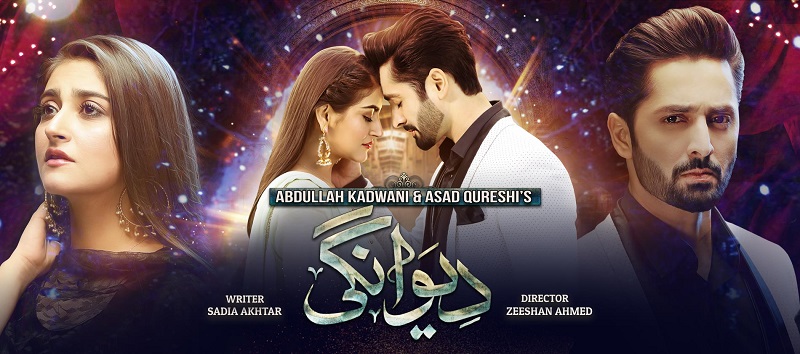 This concludes the list of best dramas that are on air right now. Which one of these are you following and are your favorite? Feel free to share your opinion in the comment section below!
Pakistani dramas are watched all around the globe. Thanks to the latest technologies people have easy access to them. The entertainment industry works hard to entertain its viewers. The top Pakistani dramas can only be those which offer the best. The best content comes before everything else. Presenting this content beautifully on screen is another plus. Actors work hard to give their best. The technicians give these dramas their all too. That is what makes these top Pakistani dramas of 2019 simply unbeatable.
Here is the list of the top 10 Pakistani dramas of 2019.
Best Pakistani Dramas of 2019
Ranjha Ranjha Kardi
Writer: Faiza Iftikhar
Director: Kashif Nisar
Producer: MD Productions
Ranjha Ranjha Kardi was one of the most well-written drama this year. It was another of the top Pakistani dramas. It was brilliantly acted-out. Ranjha Ranjha Kardi was also one of the superbly executed dramas of 2019. This drama aired on Hum Tv. Ranjha Ranjha Kardi set the bar high. The viewers who followed it religiously were completely into the characters. They couldn't help but compare every good drama and performance with it. Ranjha Ranjha Kardi's story was unusual and intriguing. It was also thoroughly entertaining.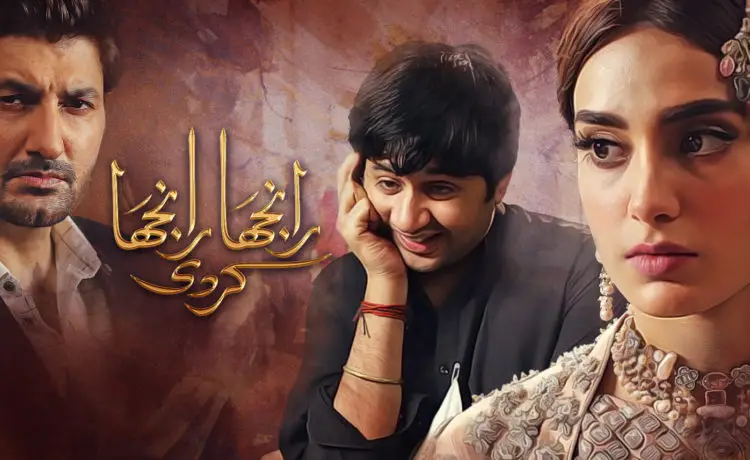 Imran Ashraf and Iqra Aziz's outstanding performances won the viewers over. This drama had some of the most unique characters. Ranjha Ranjha Kardi was an exceptional show. It kept the viewers glued to their television screens. There are very few dramas which leave an everlasting impression, this was definitely one of them. Ranjha Ranjha Kardi gave the viewers some of the most memorable characters. These were played superbly by few of the best actors of the Pakistani drama industry. It was discussed everywhere. Even now people discuss it while talking about good dramas.
Mere Pass Tum Ho
Writer: Khalil-ur-Rehman Qamar
Director: Nadeem Baig
Producer: Six Sigma Plus
Mere Pass Tum Ho is currently the most watched drama. It airs on Ary Digital. Mere Pass Tum Ho has broken all the previous records of ratings. These records were set by many good dramas this year. Mere Pass Tum Ho continues to hold the interest of the viewers. Mere Pass Tum Ho's dialogues are being loved by the general public. Its characters have gained the kind of popularity which dramas get rarely. It is the story of a married couple. Also, that of two different individuals on their own journeys.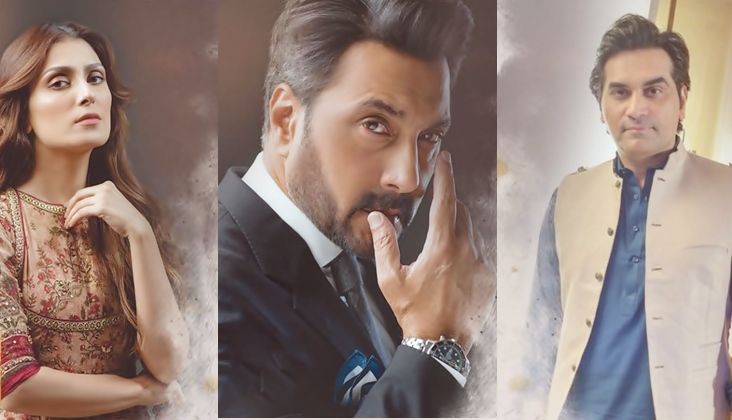 The mind blowing performances are the talk of the town. Humayun Saeed, Ayeza Khan and Adnan Siddiqui have made this drama a treat to watch for the viewers. Nadeem Baig has directed this drama so well. People feel like they are part of the lives of the characters. This is the only Ary drama which trends on social media every week. It is discussed on social media and other platforms. It is considered bold and unconventional.
Alif
Writer: Umera Ahmed
Director: Haseeb Hasan
Producer: Epic Entertainment
Alif was the most awaited drama of this year. Alif is based on Umera Ahmed's popular novel. Another reason why viewers were waiting for this drama impatiently was Hamza Ali Abbasi's comeback. He was making a comeback on television after a long break. The most important element and the biggest attraction of Alif was its storyline. Like many other dramas written by Umera Ahmed, Alif too has a spiritual and religious element. These elements resonate with the viewers when done right.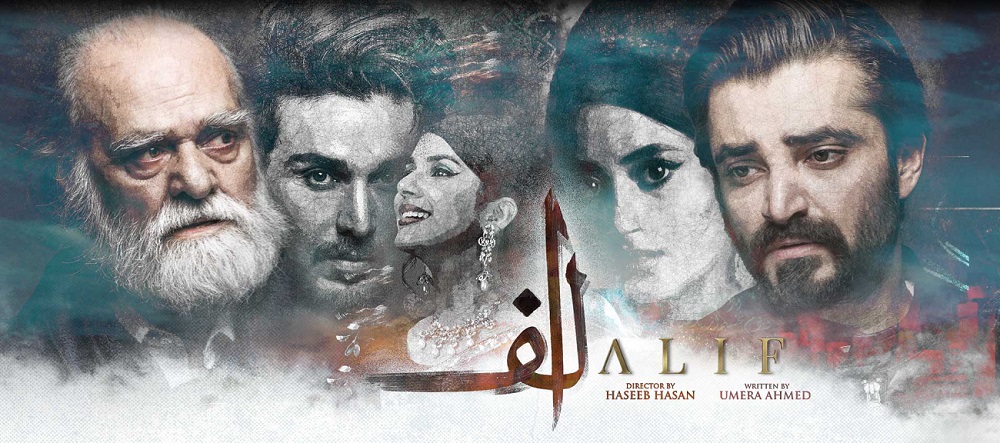 Although Alif has been on air only for a few weeks but it is already one of the most watched and liked Geo drama. The viewers are enjoying watching the journeys of the leading characters. The drama has been shot beautifully too. Alif's dialogues and characters have won the viewers over completely. Hamza Ali Abbasi and Sajal Ali's performance is being loved by the viewers. This drama keeps on giving the viewers something to look forward to every week. Alif just gets better as the story moves forward. Alif will most likely get even more viewership and love from the audience as the story progresses. It is the top Pakistani drama already. Alif airs on Geo Entertainment.
Ehd e Wafa
Writer: Mustafa Afridi
Director: Saife Hassan
Producer: MD Productions/ ISPR
Ehd-e-Wafa provides complete family entertainment. Unlike other dramas, this one does not deal with marital issues. Ehd-e-Wafa deals with the journey of four friends. These friends come from completely different backgrounds. Each track offers something new and refreshing. Some of the performances are amazing. Zara Noor Abbas, Ahad Raza Mir, Ahmed Ali Akbar and Wahaj Ali's superb performances are being loved by many. Saife Hasan's skillful direction make this drama a must watch. Unlike other dramas directed by ISPR, this one does not focus wholly on the lives of the army men which is another refreshing change. Ehd-e-Wafa airs on Hum Tv and PTV Home.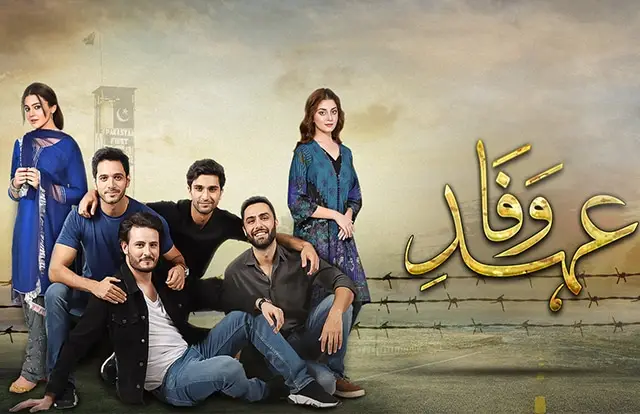 Do Bol
Writer: Sarwat Nazir
Director: Syed Wajahat Rauf
Producer: Six Sigma Plus/Next Level Entertainment
Do Bol was the most watched Ary drama in 2019. It was loved by the viewers. It was produced by two of the biggest production houses in the country. These production houses gave us few of the most popular plays this year. Do Bol's story was relatively simple. Even then it held public's interest. The reason being great storytelling. People were completely involved in the story. It was a leave everything and watch kind of a drama.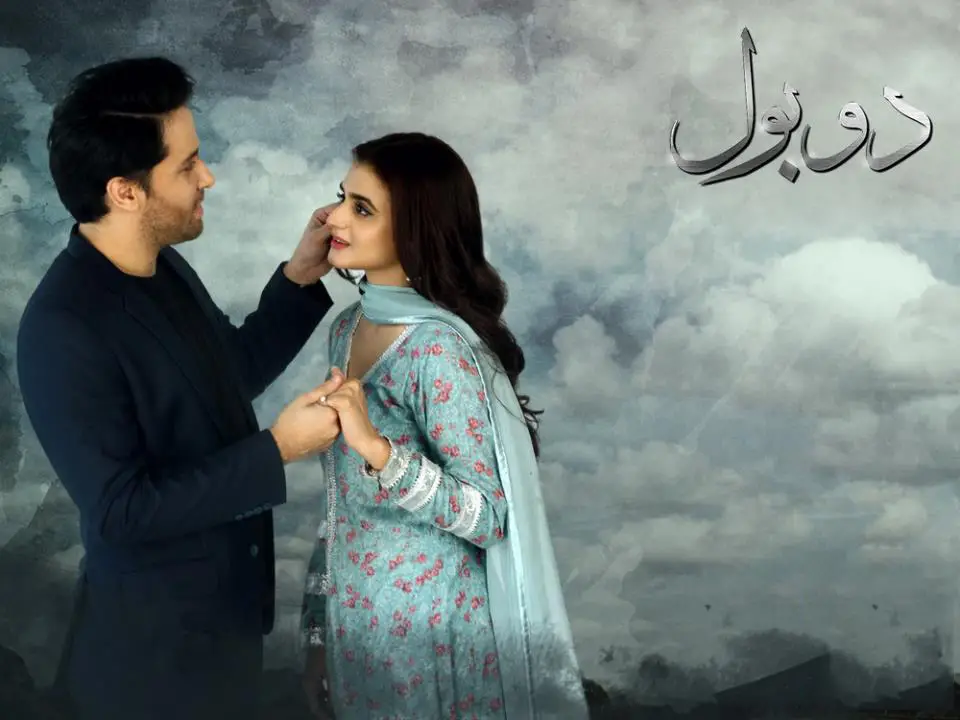 This drama covered the journey of two main characters. These were played by Hira Mani and Affan Waheed. They get married by chance, not a good one. It was all due to a misunderstanding. The fast pace of this drama was a big plus. The characterizations added to the appeal and the viewership. The OST of Do Bol also became really popular. Hira Mani and Affan Waheed outshone in their respective roles. Their on-screen couple was a massive hit. Multiple episodes of Dol Bol aired every week which also was another reason why people enjoyed watching it. They didn't have to wait an entire week to watch a new episode.
Khaas
Writer: Sarwat Nazeer
Director: Danish Nawaz
Producer: MD Productions
Khaas was one of the most popular Hum Tv dramas this year. Khaas was not an instant hit. In the first few weeks people even criticized it for its run-of-the-mill-story. All that changed as the story progressed. It was a story about an abusive marriage. Khaas dealt with this issue in a really intelligent way. It cleared misconceptions. It also pointed out issues which are not talked about. The impact this drama had was enormous. The characterizations and performances stood out. The script was written down superbly. This was another talked about dramas of 2019. It opened important debates. It started healthy discussions. Sanam Baloch, Ali Rehman, Hira Tareen and Haroon Shahid gave exceptional performances in this drama serial.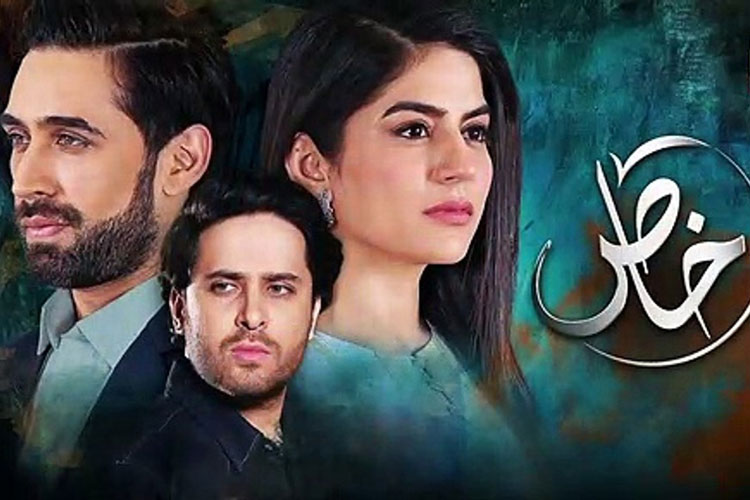 Meer Abru
Writer: Farisa Afzal & Wasiq Ali
Director: Furqan Adam
Producer: MD Productions
Meer Abru's simple story appealed to the viewers. It had enough going for it to keep the viewers hooked. This drama is a must watch for all those viewers who like light hearted entertainment. Meer Abru also had the perfect blend of emotions. Meer Abru's fast pace contributed to its success. It remained on top till the end. Meer Abru had an engaging screenplay. This was also its biggest strength. It was one of the most watched Hum Tv dramas of 2019. Sanam Chaudhry, Noor Hassan and Mirza Zain Baig's phenomenal performances contributed to the success of this drama. People could easily connect to the characters they played.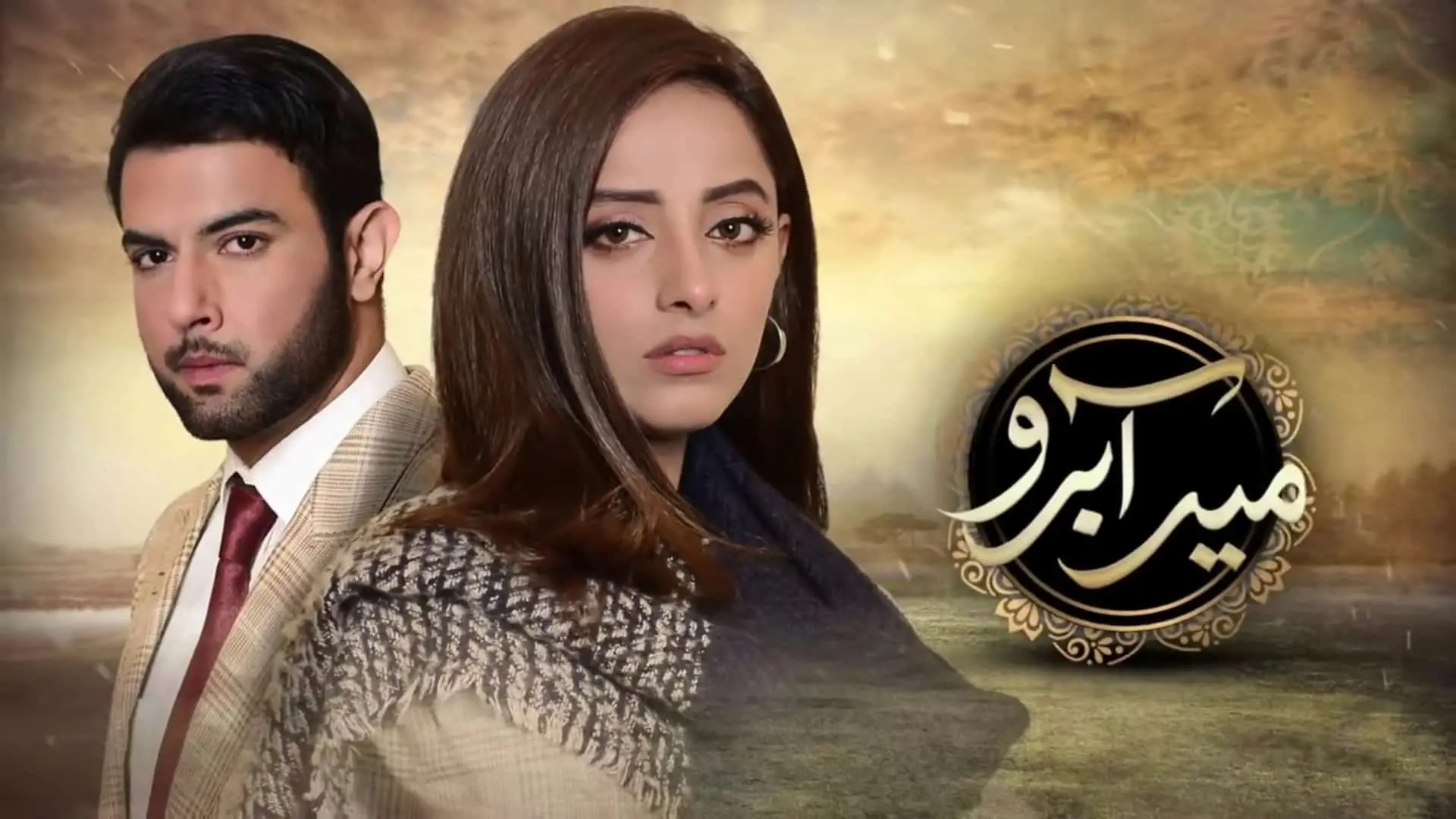 Suno Chanda 2
Writer: Saima Akram Chaudhry
Director: Ahson Talish
Producer: MD Productions
Suno Chanda 2 was a Ramazan special serial. It was a sequel of a comic serial with the same name. It had comedy and light entertainment. Suno Chanda 2 also bagged awards at Hum Tv Awards. There were very few comic serials in 2019 which truly entertained the viewers. Suno Chanda 2 was one of them. Nadia Afghan's outstanding performance entertained. Her brilliant performance enthralled the viewers. Arjumand Rahim, Raza Talish and Sabeena Farooq's characters and their performances were an entertaining addition to this serial. Suno Chanda 2 was the kind of mindless entertainment which had enough going for it to keep the viewers engaged right till the end.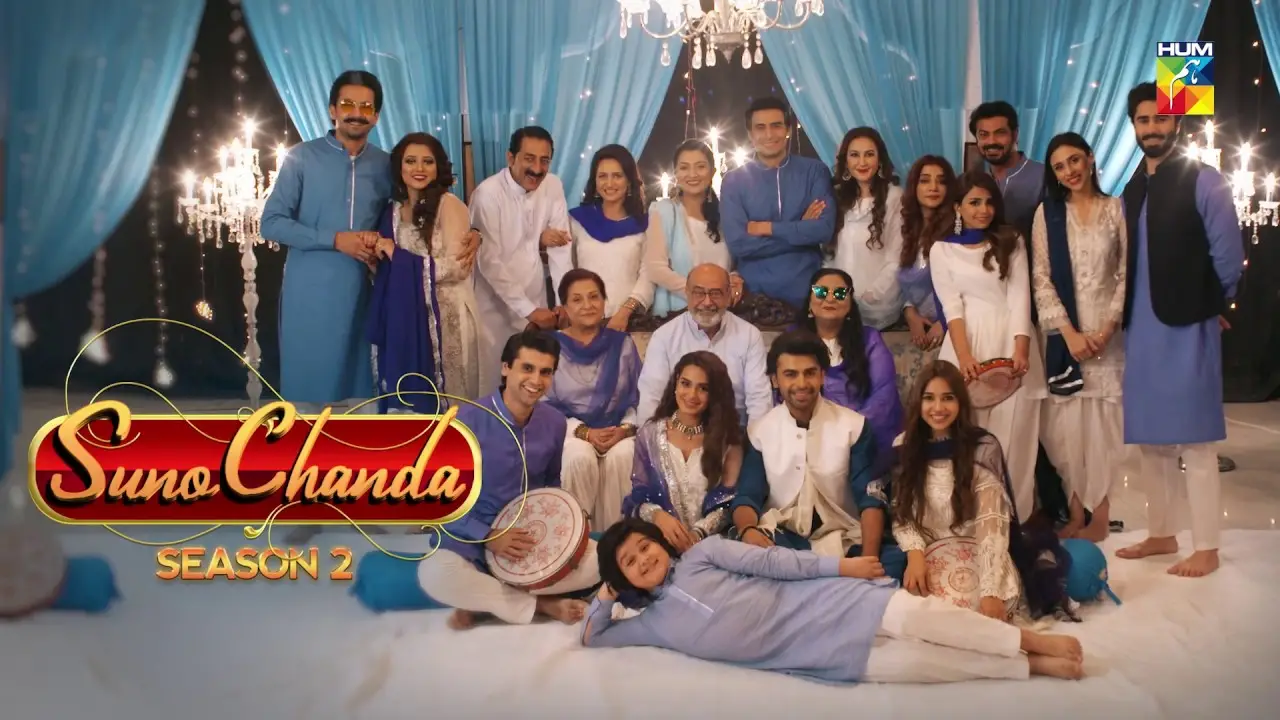 Ishq Zah-e-Naseeb
Writer: Hashim Nadeem
Director: Farooq Rind
Producer: MD Productions/ Moomal Productions
Ishq Zah-e-Naseeb offers a different storyline. It also has few of the most brilliant performances. The leading actors in particular have done so well. It also has enough tracks, twists and turns to keep the viewers' interest intact. Ishq Zah-e-Naseeb is the kind of drama which keeps the viewers hooked. The reason being the story. It has suspense and substance. Hashim Nadeem often comes up with original stories. His stories are unlike any other. Ishq Zah-e-Naseeb is surely one of them. Zahid Ahmed's performance in this drama has been hailed as one of the best performances of his career. Ishq Zah-e-Naseeb proved to be yet another feather in the cap of Hum Tv by being one of a kind murder, mystery and thriller.

Yaariyan
Writer: Samina Ijaz
Director: Syed Wajahat Hussain
Producer: Dramaybaaz Entertainment
Yaariyan was a blockbuster Geo TV drama. It also broke all records of ratings. Yaariyan was loved by the viewers because of its entertainment value. Even those people who do not watch a lot of Geo dramas, tuned in to it. Ayeza Khan played a negative role in this drama. Yaariyan had a star cast with big names. The cast included Junaid Khan, Muneeb Butt, Hina Bayat, Mehmood Aslam, Shagufta Bhatti and Moomal Sheikh in it. Yaariyan's story was nothing new. It was however fast paced. Most importantly it appealed to the viewers. Every episode got unprecedented views.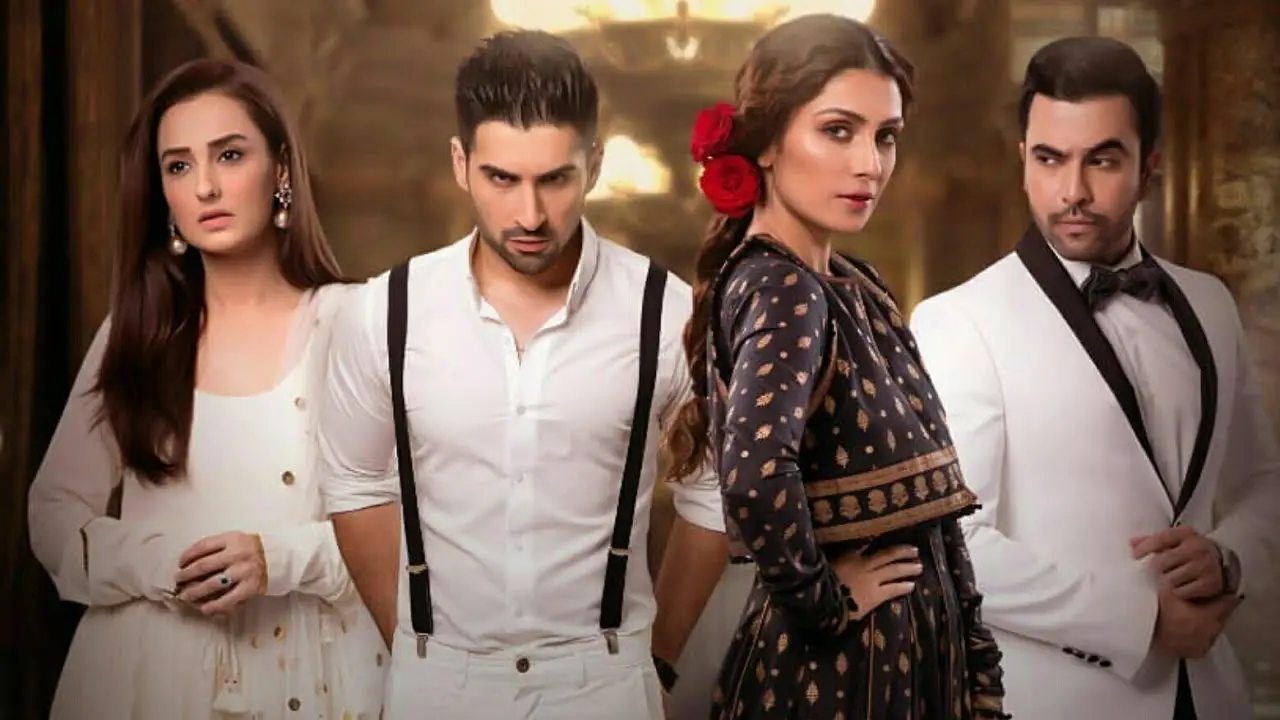 We truly appreciate all the hard work the teams of these best Pakistani dramas put in order to make them a success and a special thanks to all those producers who dared to be different and explored different genres, giving the viewers something unique to tune to.
Best Pakistani Dramas of 2018
Aangan
Writer: Faiza Iftikhar
Director: Qasim Ali Mureed
Producer: Six Sigma Production
Channel: ARY Digital
Cast: Qavi Khan, Samina Ahmed, Noor ul Hassan, Irsa Ghazal, Iffat Omar, Hassan Ahmed, Paras Masroor, Uzma Hassan, Mansha Pasha and others.
Aangan can easily be termed as the best Pakistani drama of the year. It is one such drama that turned out to be everyone's cup of tea because of the story and content it had to offer. Faiza Iftikhar penned down the story of every single Pakistani household that is why it turned out to be the favourite drama of all those viewers who tuned to it. Aangan can be summed up as a story of a huge Punjabi family sticking together through tough times & at times falling apart only to get back stronger than ever before. Aangan had everything to offer; from beautifully relatable characters to comedy, to social messages that were conveyed brilliantly and some emotional moments – it was like living a journey with all those beautiful people and that is why Aangan deserves to be labelled as one of the best dramas of 2018.
Aangan turned out to be a huge hit and probably one such drama that struck a chord with the masses because it showcased the reality in such a way that resonated with everyone. Brilliant performances by all the actors and the way they carried out their characters made everyone not only fall in love with them all but also form such a connection that the viewers laughed when they laughed and cried when they did. Abba Jee, Zaitoon Bano, Sajjad, Hajra, Laila, Rubina, Zahid and Shaina are some of the most memorable characters of Aangan.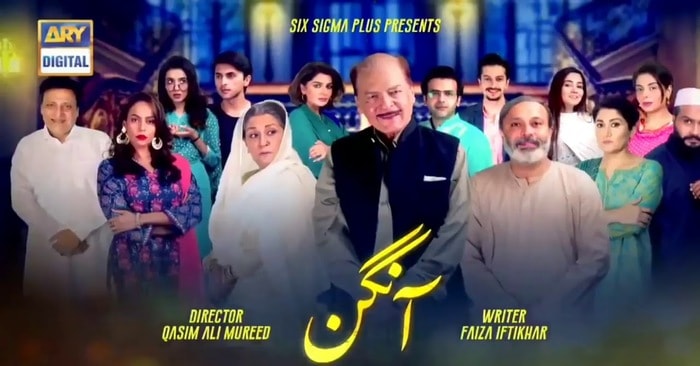 Dar Si Jati Hei Sila
Writer: Bee Gul
Director: Kashif Nisar
Producer: Momina Duraid (MD Productions)
Channel: HUM
Cast: Noman Ijaz, Yumna Zaidi, Saman Ansari, Sakina Samo, Saleem Sheikh, Aamna Malick, Usama Tahir, Kiran Haq and others.
Dar Si Jati Hei Sila was powerful, hard-hitting, relevant and definitely the kind of drama which educates and engages at the same time. It focused on many social issues from the complications arising from arranged marriages to the limitations and drawbacks of a joint family system. This drama artfully and unapologetically highlighted many important issues which are most often brushed under the carpet or are not dealt with too seriously. The best part of this drama was that it had so many important messages for the victims as well as for the abusers! The writer Bee Gul's layered and meaningful script coupled with Kashif Nisar's immaculate direction and some of the most impressive performances by all the actors involved made this drama one of those very few plays this year which had a lasting impression.
Noman Ijaz outshined in a negative role like never before, Yumna Zaidi's performance throughout was extremely impressive, Saman Ansari translated a challenging character superbly on screen. Kiran Haq, Sakina Samo, Aamna Malick, Sheikh Mubashar and Usama Tahir were absolutely brilliant in this show. Dar Si Jati Hei Sila was Thought provoking, gripping, intense and disturbing – definitely one of the most impressive dramas this year!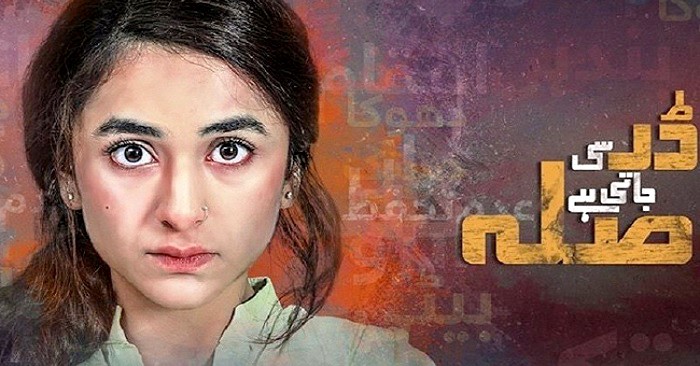 Khudgarz
Writer: Rida Bilal
Director: Yasir Nawaz
Producer: Six Sigma Plus & Next Level Entertainment
Channel: ARY Digital
Cast: Amina Sheikh, Syed Jibran, Sami Khan, Mansha Pasha, Salman Saeed, Ghulam Mohhiuddin, Shaheen Khan, Yasir Nawaz and others.
Khudgarz is one such drama that gives you a multi-dimensional insight into human emotions. Khudgarz happens to be a story of revenge and redemption, from being lost and bitter to finding a purpose and being on a journey of self-discovery, from having extreme hatred to experiencing what it is like to selflessly love people. Khudgarz had so much to offer and despite being a little different than what the viewers are usually used to watching, this drama rightfully garnered recognition because of the way it was executed. Rida Bilal wrote the characters in such a way that the viewers had never seen before, Yasir Nawaz directed it in such a way that turned this script into a masterpiece.
Khudgarz was a melodrama but strong female characters and their bonding which selflessly tied them together was one of the most refreshing aspects of it. Khudgarz also showed that even in an arranged marriage, a couple can fall in love and lead a happy life. This drama had characters that touched our hearts and lead such a journey that struck a chord. Amina Sheikh, Syed Jibran, Sami Khan & also Mansha Pasha got to show their talent like never seen before. Intense acting elevated the level of this drama a couple of notches. Also, a short but very special character of Omar played by Yasir Nawaz was also a treat for the viewers because through his character, the writer touched to hearts of viewers and made soul-searching a little easier. Watching Khudgarz was an experience within itself and that is why, it is rated as the best drama of 2018!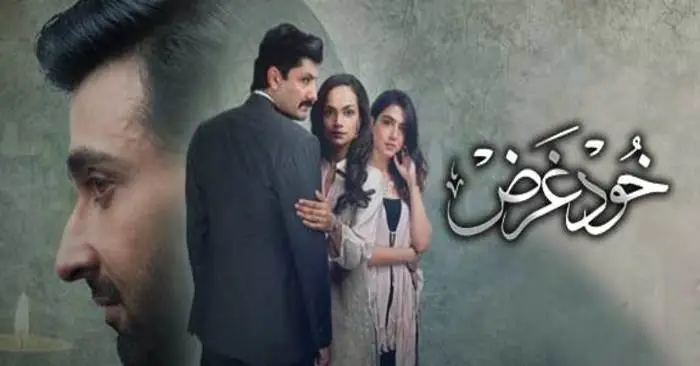 Suno Chanda
Writer: Saima Akram Chaudhry
Director: Aehsun Talish
Producer: Momina Duraid (MD Productions)
Channel: HUM
Cast: Iqra Aziz, Farhan Saeed, Nadia Afghan, Samina Ahmed, Adnan Shah Tipu, Farah Shah, Farhan Ali Agha, Sohail Sameer, Sami Khan (child star) and others.
Suno Chanda was a delightful, entertaining and gripping Ramazan special show. The overall concept of the show was somewhat like Aangan but unlike Aangan, it did not have a lot of underlying messages and was pure entertainment. Jiya and Arsal , the main protagonists, were the primary attraction of the show. Farhan Saeed and Iqra Aziz's on-screen chemistry and the way their narrative had been penned down as well as executed made their story a delight to watch. The witty and humorous script made every episode a must-watch. For the first time a child playing a comic role in such a serial got a great deal of attention and appreciation. The child star Sami Khan who played DJ's role in the show simply nailed his character. This drama also had a beautiful OST which was just as delightful as the drama itself.
Suno Chanda was a nice break from all those comic drama serials which rely heavily on cheap comedy. It was witty, hilarious, involving and if you haven't watched it yet, you must tune into it right now!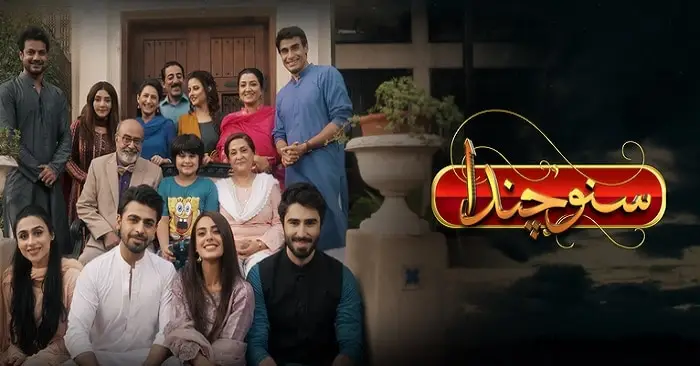 Aakhri Station
Writer: Amna Mufti
Director: Sarmad Khoosat
Producer: Kashf Foundation & Khoosat Films
Channel: ARY Digital
Cast: Sanam Saeed, Eman Suleman, Nimra Bucha, Malika Zafar, Ammara Butt, Anam Goher, Sara Khawaja, Razia Malik, Mikaal Zulfiqar, Tipu Shah, Sarmad Khoosat and others.
Aakhri Station was deep, meaningful and just plain beautiful! Everything about this drama was brilliant right from the get-go. It was a relatively short play which was meaningful, deep as well as gripping. Once you start watching this show, you won't be able to stop! It gives hope and educates at the same time. The OST of this drama is equally impressive. It is yet another feather in Kashf Foundation's cap. Amna Mufti's script is compelling and all-encompassing.
Aakhri Station was a mini-series which did not only highlight the problems faced by women in a male dominated society which thrives on suppressing women but also showed how they eventually empower themselves. Aakhri Station is the story of seven women who meet by chance and end up finding out that they have a lot in common. Although the odds are against these women but they are strong and eager to fight their battles. Amna Mufti's beautiful script got the perfect treatment which resulted in a drama which can easily be called a masterpiece. If you did not get a chance to watch this show before, do watch it online, you will not be disappointed.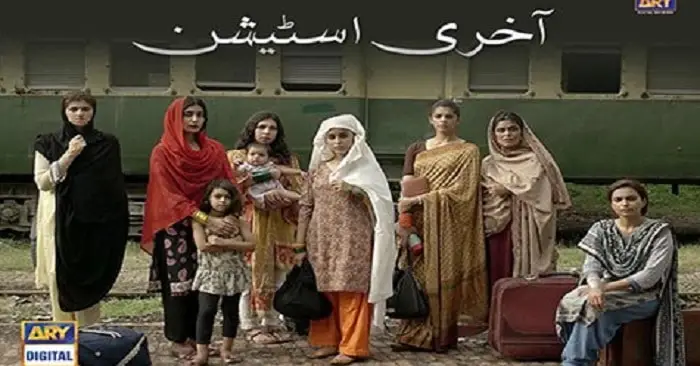 Zun Mureed
Writer: Amna Mufti
Director: Ahmed Kamran
Producer: Moomal Entertainment
Channel: HUM
Cast: Nadia Khan, Omair Rana, Shamim Hilali, Hina Bayat, Khalid Anum, Aisha Gul and others.
Zun Mureed was a different journey altogether, this was the first time that a writer attempted and succeeded in shedding light on the issue that making laws is not enough, ensuring that they get implemented swiftly and most importantly changing the mindset of the people is the biggest challenge. The main protagonist Tabbasum's journey throughout showed that she had more critics than supporters. On the other hand, there were so many people who endorsed what her husband Sajjad did. There was an important message for the men in this drama too and perhaps one which was not that easy to accept which is why this drama was criticized a lot too! One of the most important messages in this drama was that women too should be respected and that women can also get hurt or offended just as easily as men do! Relationships come first and ego comes second, if people start sacrificing their relationships to satisfy their egos than the fate which awaits their children was clearly shown in this drama.
Zun Mureed was truly groundbreaking in more ways than one. It was progressive unlike many other dramas which continue to promote clichés and stereotypes. Nadia Khan's weak performance was the biggest flaw in the play but all the other actors played their respective roles superbly. Zun Mureed was appreciate by all the receptive viewers out there who wanted something more than just entertainment from a television show.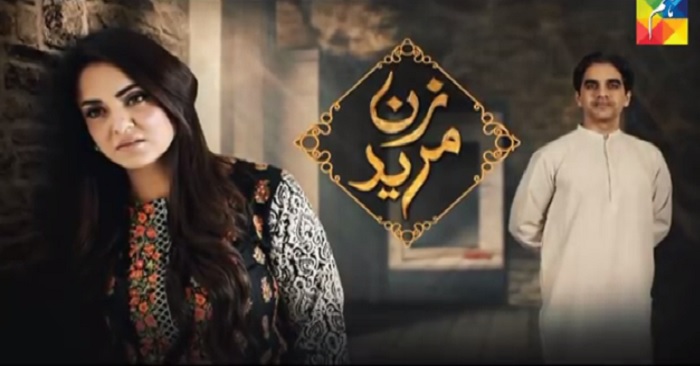 Visaal
Writer: Hashim Nadeem
Director: Ali Hassan
Producer: Big Bang Entertainment
Channel: ARY Digital
Cast: Zahid Ahmed, Saboor Ali, Hania Amir, Firdous Jamal, Tahira Imam, Touqeer Nasir, Saife Hassan and others.
Visaal was a unique story of a con man but it just didn't end there as the writer took the viewers through his life, his background, his thought process and everything that he planned and plotted. Visaal was also a story of jealousy and hatred, followed by the severe consequences that people had to face because of someone else's mistake. It is not too often that Pakistani drama buffs get to see stories like Visaal where unconsciously everyone wanted things to work for a con man because despite being one, his clear conscience could be totally seen and that made everything very interesting. Visaal's script was different because it showed everything in a very matured manner.
Visaal had characters that were layered and it was fun exploring them. A touch of comedy along with some superb performances by Zahid Ahmed and Saboor Ali made Visaal a drama to remember. It is commendable how the writer didn't just create a basic love-triangle, in fact he added so much depth in each and every scenario that it made everything quite intense. Even though the character of a female lead played by Hania Amir was weak and nothing special, Saboor Ali took the front seat and Zahid Ahmed carried the entire drama on his shoulders.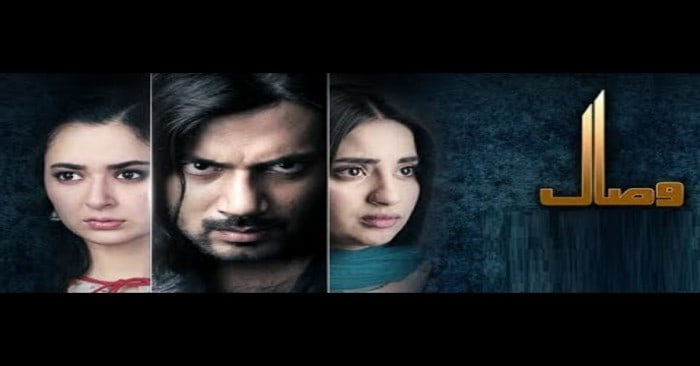 Belapur Ki Dayan
Writer: Inam Hasan
Director: Saife Hasan
Producer: Momina Duraid (MD Productions)
Channel: HUM
Cast: Amar Khan, Sarah Khan, Usama Tahir, Shakeel, Irfan Khoosat, Adnan Siddiqui Umer Naru, Ismat Zaidi and others.
Belapur Ki Dayan was the perfect combination of horror and suspense, it was the kind of drama that kept you at the edge of your seats. Saife Hasan's skillful direction, the excellent work done by the director of photography and a story which had tons of surprises are few of the reasons why this drama was one of the best dramas of 2018! The overall setting of the play was also perfect, the location couldn't have been better. The strong attention to detail gave every scene a realistic touch.
The past and the present scenarios were seamlessly woven together in the drama. The performances were convincing and the execution couldn't have been better. This show set the standard high for horror shows and was one of the best from this genre in 2018.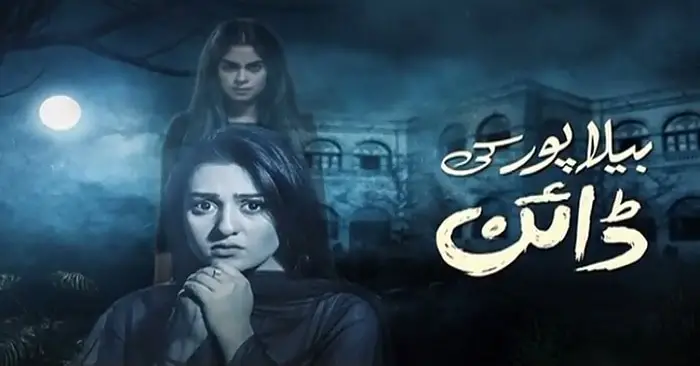 Nibah
Writer: Radian Shah
Director: Aabis Raza
Producer: Big Bang Entertainment
Channel: ARY Digital
Cast: Aamina Sheikh, Asif Raza Mir, Savera Nadeem, Anzeela Abbasi, Abdul Ahad Khan, Sundas Tariq, Amir Qureshi and others.
Drama serial Nibah was a remake of an old classic Aanch. Making a remake of a classic is always a risky affair but this one surely fit the bill. Nibah can easily be termed as a more improved and polished version of the original drama. Unlike Aanch, the characters in Nibah were not black and white. The biggest difference between the two serials was that in Nibah, the entire blame was not put on the woman! Nibah was one of the very few dramas this year which you could tune into at 8pm and enjoy watching it with your family. Aamina Sheikh's performance was the highlight of this drama and the nuanced characters were the main attraction. It is always a treat watching Asif Raza Mir perform and in this play it was even more so because he played the role of a flawed, broken and sensitive man.
This drama covered the journey of two mature people who were tied in a difficult marriage. It explored how sometimes when fate is against you, it takes patience and perseverance to ultimately get through.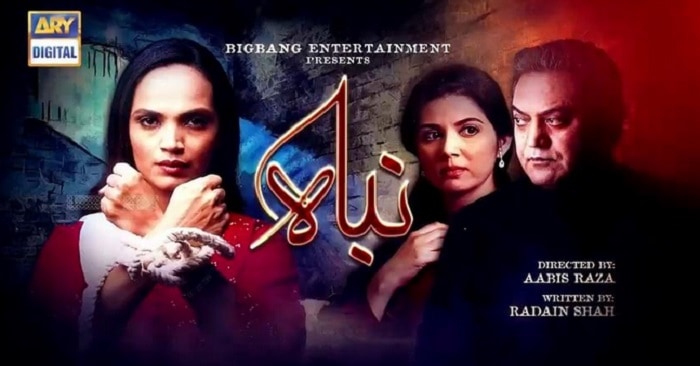 Meri Guriya
Writer: Radain Shah
Director: Ali Hassan
Producer: Big Bang Entertainment
Channel: ARY Digital
Cast: Mohsin Abbas Haider, Sonya Hussyn, Sania Saeed, Sajid Hassan, Ayesha Khan (Senior), Faris Shafi and others.
Meri Gurya is in this list because it is not like the other dramas which dealt with child abuse in the recent past. This one shows how the mind of a child rapist and murderer works and the way he operates. It also shows how important it is for the victim's family to fight for justice in whatever way possible and never give up. The educational value of this drama cannot be overlooked. It is also gripping and disturbing at the same time. There are times when you feel that the writer has taken inspiration from Udaari too but overall the final product is nothing short of impressive. It has powerful characters, a solid storyline, immaculate direction and most importantly some of the most strong female leads we have seen in recent times.
Mohsin Abbas Haider's performances makes you forget about Joi and even Imtiaz from Udaari. Dabeer's character is the most evil and darkest character we have seen in a Pakistani dramas. Sania Saeed and Sonya Hussyn both are absolutely brilliant together as well as individually.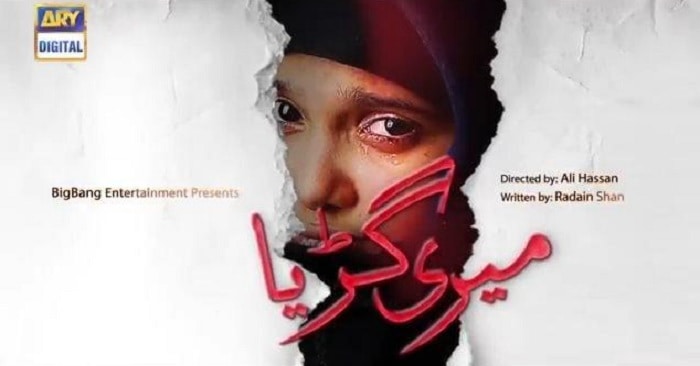 Lashkara
Writer: Zafar Mairaj
Director: Kashif Nisar
Producer: Six Sigma Productions
Channel: ARY Digital
Cast: Imran Ashraf, Ushna Shah, Mohsin Abbas Haider, Noor ul Hassan, Saba Faisal, Saba Hameed and others.
Lashkara was a story revolving around a beautiful girl Bubbly who is the centre of everyone's attention but unfortunately, her life turned out to be anything but beautiful. This drama started off on a lighter note but took a turn and then it was made obvious that the story had much more to it and the writer wanted to touch and explore a completely different subject altogether. It was interesting to see that in the initial phase of the drama, no one could actually figure out that Lashkara's story was going to touch upon the subject of acid attack and its victims. The way the director and the actors tackled the story of Lashkara made it a very interesting drama because it didn't deal with the subject of acid attack in a typical manner and prepared a ground intelligently right from the beginning about what was yet to come.
Lashkara happened to be a drama that had so much to its credit – phenomenal performances by every single actor as well as supporting actors, intelligent direction with some brilliant camera work and amazing aesthetics. Even though Lashkara did not get the recognition and attention that it deserved, due to a different story and unique execution, it definitely was one of the best dramas of 2018.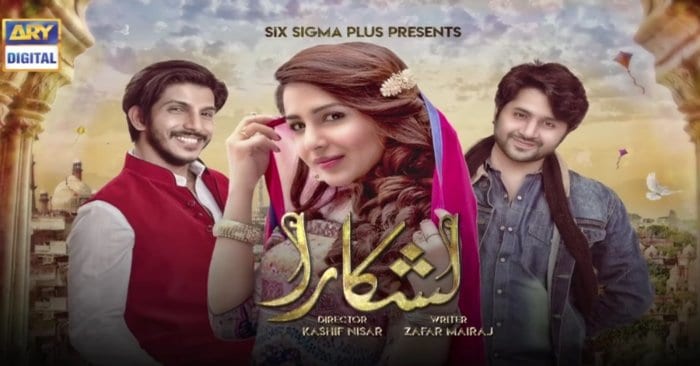 So, this was the list of Best Pakistani Dramas of 2018. We believe ARY Digital definitely won the race this year by giving the viewers some amazing dramas consistently.
This list contains the names and details of those dramas which ended in the beginning of 2017 and also those which are currently on air. Many of these dramas have only been on air for 10 weeks or so but they clearly have all the ingredients needed to make it to this list.
Here is the list of the best dramas of 2017:
Best Pakistani Dramas of 2017
Sang-e-Mar Mar
Writer: Mustafa Afridi
Director: Saife Hassan
Producer: Momina Duraid
Channel: HUM TV
Cast: Noman Ejaz, Sania Saeed, Uzma Hassan, Hassan Noman, Masroor Paras, Mikaal Zulfikar, Kubra Khan, Omair Rana, Syed Tipu Sharif, Kaif Ghaznavi and others.
How often do we get to see dramas like Sang-e-Marmar where every single episode offers so much for the viewers to grasp and absorb. In times like these where Riba is prevalent in our society, Mustafa Afridi took the initiative to showcase what dependence on Riba can do to one's family unit and how it can destroy generations after generations. Sang-e-Marmar was a story of powerful men immune to ruling over each other, some very strong women who despite being in such a male dominant society knew how to fend for themselves and then Sang e Marmar was a story of intense family politics where every single person was affected by the deeds of one another where some were the tyrants and some were victims. It was also a story of revenge which actually showed how one wrongdoing can ruin someone's entire life and how karma dishes out to you what you deserve.
Strong cast and stronger portrayal of characters, exceptional performances, intense emotions, meaningful dialogues and unpredictable yet convincing situations are a few key points that can define the masterpiece known as Sang-e-Marmar. The perfect direction, intense situations, intelligent writing through which the writer stirred the emotions of the viewers made this drama a success and a treat to tune to and there is no doubt about it, that the drama buffs declared Sang-e-Marmar as one of the best dramas of 2017.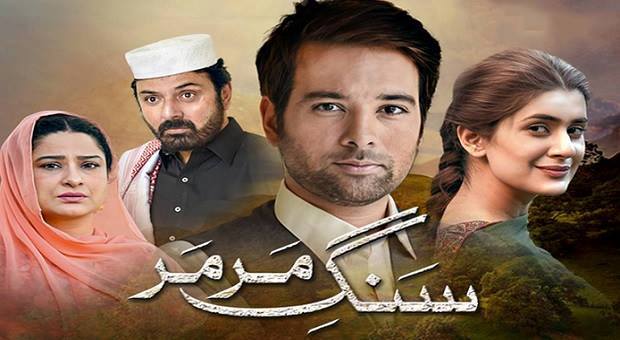 Dumpukht – Aatish-e-Ishq
Writer: Zafar Mairaj
Director: Kashif Nisar
Producer: Moomal Shunaid – Kashif Nisar
Channel: Aplus
Cast: Bilal Abbas Khan, Anjum Habibi, Haseeb Khan, Aamna Malik, Saqib Sameer, Munazza Arif, Sara Baloch, Ibtisam Musa and others.
Dumpukht had a powerful script, an unpredictable storyline and was definitely the kind of drama which keeps the viewers hooked to their television screens. It was also one of those dramas in which all the actors gave phenomenal performances. Nauman Ijaz always gives a faultless performance no matter which role he plays but he was especially impressive as a Pir Habib Ullah who destroys himself and everything around him because he gives into his desires and manipulates those people who have nothing but respect and reverence for him. One aspect of this play which makes it a complete winner is the fact that every single character in this drama has a story to tell, even the supporting characters have an important role to play in the story and their characters are brilliantly etched-out. This drama also has a beautiful OST which has been utilized to the maximum by the director Kashif Nisar.
Those of you who haven't watched this play should watch it for its beautiful characterizations, soul-stirring dialogues and spell-binding performances, you won't be disappointed.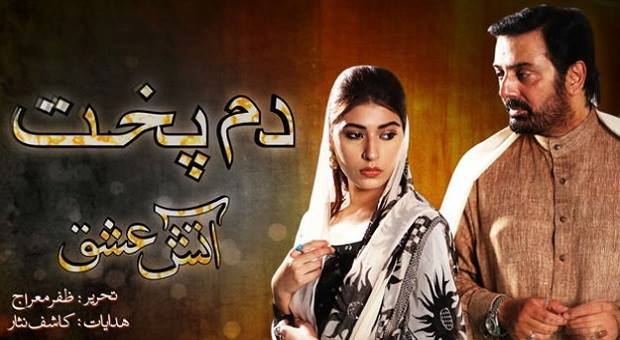 Khuda Aur Mohabbat
Writer: Hashim Nadeem
Director: Syed Ali Raza
Producer: Baber Javed
Channel: Geo TV
Cast: Imran Abbas, Firdous Jamal, Kubra Khan, Saadia Khan, Usman Peerzada, Humayun Ashraf and others.
The second season of Khuda Aur Mohabbat was well-hyped and well-received because those who watched the first season were in love with its story already. This time around the team of Khuda Aur Mohabbat promised the complete story that is why the viewers knew they were in for the ride. Unfortunately, the second part of the story which was something that the viewers wanted to see wasn't tackled properly since it was shot in America and it was obvious that the team had some restraints, they however pulled off the first part of the story to perfection and once again made every single viewer fall in love with the characters of Hammad and Imaan. Khuda Aur Mohabbat was a journey of spirituality, a journey of love, a journey of how a lost soul finds the purpose of his life because he falls in love. The way the writer showed how love for a human being can bring someone closer to Allah was commendable. Imran Abbas's portrayal of Hammad's character was the highlight of this entire drama because he not only breathed life into that character but owned it as well. The supporting cast and characters were beautiful too because they completed this journey and added more charm to it.
Khuda Aur Mohabbat was a beautiful love story with some beautifully embedded messages along the way which were conveyed to perfection. The character of Hammad made everyone fall in love with him where viewers got so emotionally invested that they felt each and every emotion that he went through. It was unfortunate that the second phase of the drama couldn't do justice to the story and characters but they did wrap it up decently. For the very convincing and beautifully executed first phase of the story, Khuda Aur Mohabbat deserves a place in this list of best dramas of 2017.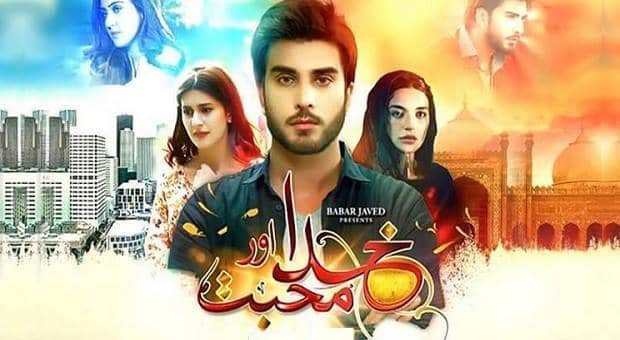 Muqabil
Writer: Zafar Mairaj
Director: Ali Hassan
Producer: Big Bang Entertainment
Channel: ARY Digital
Cast: Asif Raza Mir, Kubra Khan, Mohsin Abbas Haider, Saba Hameed, Saife Hassan, Shaheen Khan, Nadeem Asgher, Sundus Tariq and others.
Drama serial Muqabil was yet another drama this year which attempted to be different and clearly succeeded in doing so. Muqabil was the story of a child abuse victim who decides to take revenge from the person who violated her in her own strange way. It also showed the journey of this victim – how the abuse affects her in the long run and the manner in which she eventually heals. This drama serial was thrilling, for the most part fast-paced and most importantly it had a really strong message. Asif Raza Mir played a role unlike any other he has played before on screen and it goes without saying that he excelled in it every step of the way!! Kubra Khan and Mohsin Abbas Haider's riveting performances coupled with their sizzling on-screen chemistry gave the drama a definite edge. This drama was also a visual treat because of its superb picture quality and its locations, although the entire drama has been shot indoors but the director has shot every scene in such a manner that the colors and the decor gives an otherwise bleak story visually pleasing look.
All those viewers out there who missed this show should watch Muqabil for its unique plot, skillful direction and unforgettable performances.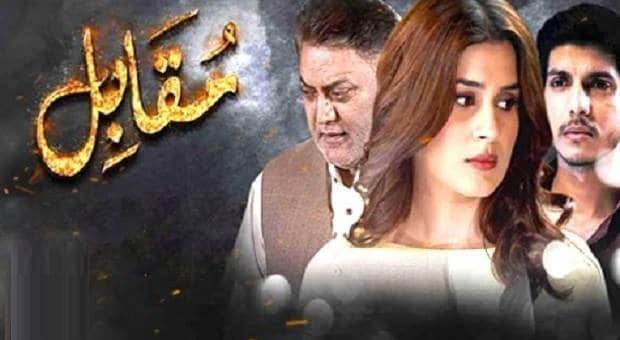 Sammi
Writer: Noor-ul-Huda Shah
Director: Saife Hassan
Producer: Momina Duraid and CCPP
Channel: HUM
Cast: Mawra Hocane, Sania Saeed, Adnan Siddiqui, Rehan Sheikh, Saman Ansari, Bilal Khan, Nadia Afgan, Ahad Raza Mir, Seemi Raheel, Madiha Rizvi, Haris Waheed, Irfan Khoosat, Humera Ali, Noor-ul-Hassan, Kinza Malik, Beena Chaudhry, Malik Raza, Mirza Zain Baig.
Drama serial Sammi was a trendsetter in many ways. It touched a lot of issues which truly matter especially in a time when most dramas focus only on one subject it was a pleasure watching a drama like Sammi which tackled with number of important issues in an effective manner. The writer and director's strong grip on all the tracks and their understanding of all the situations which were shown in the drama was the primary reason why Sammi managed to get all the messages across efficiently. Every single character in this drama was there for a reason, even the negative characters in the story were used by the writer to explain the reasons why some people feel the need to control and oppress others.
Drama serial Sammi is a must-watch because it has a brilliant script which sets all the right precedents, the script has been executed on screen impressively by the director Saife Hassan. Although Mawra Hocane's performance leaves a lot to be desired but this drama overall has a lot of powerful performances to its credit and a solid script.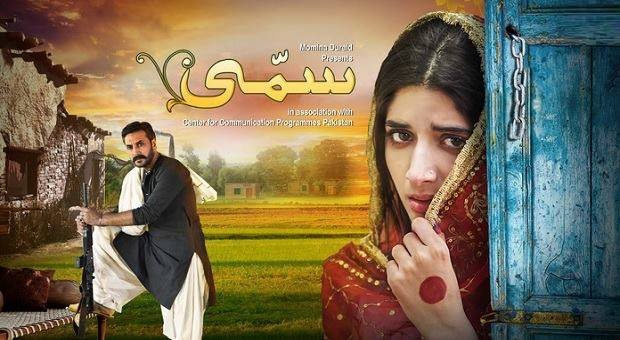 Yeh Raha Dil
Writer: Mustafa Afridi
Director: Siraj ul Haq
Producer: Momina Duraid
Channel: Hum TV
Cast: Ahmed Ali Akbar, Yumna Zaidi, Ayesha Sana, Anum Goher, Azra Mohaiuddin, Arjumand Azhar Hussain and others.
When this drama began, a lot of viewers felt that the story was lifted from Korean drama 'House Full' but as the story of Yeh Raha Dil progressed, despite the similarities, drama buffs fell in love with it because of beautiful and unique characters and their equally amazing chemistry. This drama was light, fun and a true example of what entertainment should be like. Even though by the end, this drama was dragged where a few unnecessary situations were added to prolong it, but it most certainly doesn't take away from the fact that it provided thorough entertainment to the viewers for first 19 weeks without a fault.
The story of how two completely different individuals fall in love was the main plot of Yeh Raha Dil and as the story progressed, the chemistry between the leads made the viewers hooked to this drama because everyone was rooting for Zaki and Hayat. Situational yet perfect comedy, some very witty dialogues and beautifully written characters with unique personalities made Yeh Raha Dil a treat to watch. If we take away the last few episodes away, we definitely can say that it was one of the best dramas of 2017.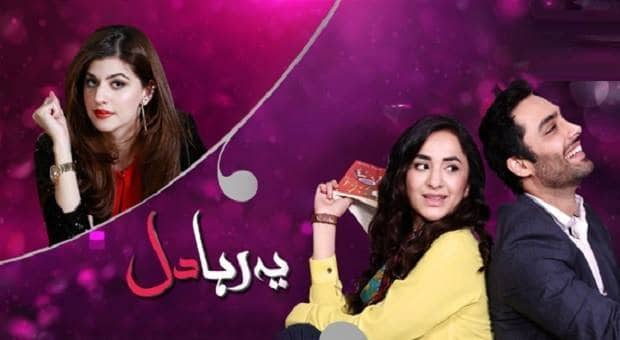 Pinjra
Writer: Imran Nazir
Director: Kashif Nisar
Producer: Twenty Sixth Frame Entertainment
Channel: Aplus
Cast: Yumna Zaidi, Hassan Ahmed, Samina Ahmed, Hassan Niazi, Faiza Gillani, Kiran Haq, Azra Aftab, Daniyal Raheal, Farah Tufail, Sonia Nazir & others.
Pinjra was a heavy-duty drama which depicted the ugly customs and traditions which completely destroy the lives of people who fall prey to them. Pinjra is a must-watch for all those viewers out there who like a heavy dose of reality depicted on screen impeccably by a strong cast. It was also a different take on the custom of Vani which involved a great deal of raw emotions. This wasn't the first time that Kashif Nisar did complete justice to a complicated script by making it come alive on screen in a realistic manner. Imran Nazir's powerful script enacted on screen brilliantly by a team which put in a lot of hard work into making this serial a drama which is bound to transport you to another world which is very different and dark from the one you live in makes this drama one of the best dramas of this year. Yumna Zaidi's impeccable performance is the best thing about Pinjra.
Watch this serial if you are not afraid to see an ugly glimpse of man's monstrous nature. This drama will leave you truly upset but then that is what the makers wanted to achieve! Pinjra was without any doubt one of the finest dramas this year.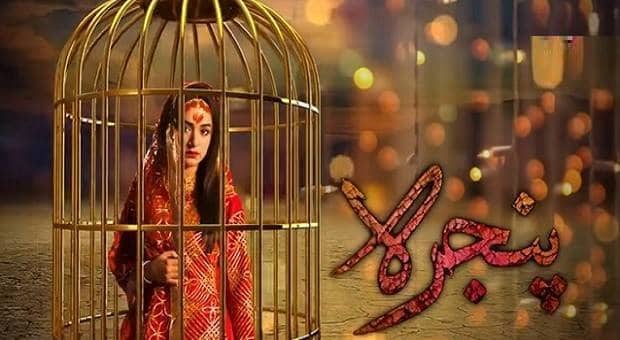 Yakeen Ka Safar
Writer: Farhat Ishtiyaq
Director: Shehzad Kashmiri
Producer: Momina Duraid Productions
Channel: Hum TV
Cast: Ehtashaamuddin, Sajal Ali, Shaz Khan, Ahad Raza Mir, Fazila Qazi, Beenish Raja, Huma Nawab, Shamil Khan, Hira, Mani and others.
Based on the novel Wo Yakeen Ka Safar, Yakeen Ka Safar is a story of two individuals who fight through the hardships that life dishes out to them. A drama which started off on the note of a social issue later turned into a love story is how Yakeen Ka Safar can be described. The first phase of the drama was a reminiscent of Udaari and the second phase reminded everyone of Dhoop Kinare but own its own, Yakeen Ka Safar is currently the most watched and most loved drama of the current lot because of the beautiful chemistry between the main leads and the positive message that the writer has embedded into the story by showing how one strong and self sufficent individual can impact the life of people around her.
Yakeen Ka Safar is basically a journey of a girl who learns through her mistakes, who empowers herself in such a way that she becomes a source of empowerment for others too. This drama definitely didn't have an ideal start and the slow treatment did take away the charm but everything was redeemed once Dr. Asfand and Dr. Zubiya came across each other and their journey began. Scenic locations of Kashmir and calm and soothing feel that this drama makes it a treat to watch. Dr. Asfand and Dr. Zubiya's love story has turned this drama into a talk of the town because after a very long time drama buffs have come across such a beautifully portrayed relationship and for this reason definitely, Yakeen Ka Safar happens to be one of the best dramas of 2017.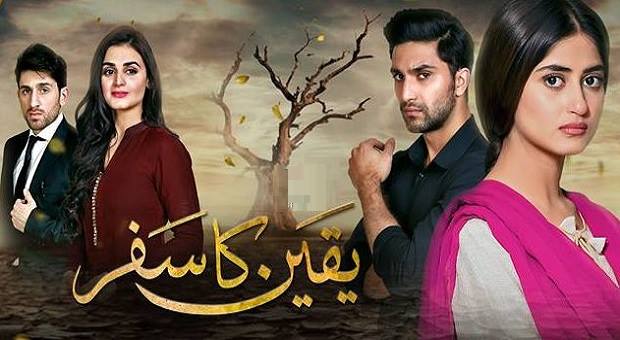 O Rangreza
Writer: Saji Gul
Director: Kashif Nisar
Producer: Moomal Entertainment
Channel: Hum TV
Cast: Noman Ijaz, Irsa Ghazal, Bilal Abbas Khan, Sajal Ali, Omair Rana, Sana Fakhar and others
O Rangreza is a story written with a motive of exposing double standards of our male dominant society. The writer Saji Gul has been pretty open and vocal about his intention behind writing a story like O Rangreza. Vibrant colors, beautiful OST, visually appeasing backdrops and aesthetically perfect frames showcase the amount of hardwork that has gone into this drama. O Rangreza is filled with phenomenal performances where the actors do not allow you to take your eyes off screen.
O Rangreza is a story of a girl who dreams big and dreams everything through her father's perspective but since her father believes in having double standards, that turns out to be the bone of contention between the two. Even though the drama is still on air and it has a lot more in store for us, with the first half of the drama we are pretty convinced that it surely is going to be one of the most memorable and best dramas of 2017. Every single actor in this drama has owned their characters, be it Noman Ejaz, Irsa Ghazal, Sana Fakhar, Sajal Ali or Bilal Abbas Khas, they have elevated the level of this drama and each and every single one of them has contributed towards the final result which is obviously perfect. It is a rarity to see a character like Sassi who is anything but a damsel in distress and with the trend of showing crying and helpless women in our dramas, Sassi comes as a breath of fresh air.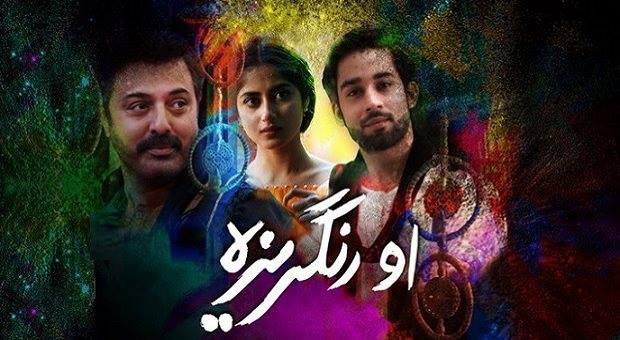 Tau Dil Ka Kya Hua
Writer: Khalil-ur-Rehman Qamar
Director: Shahid Shafat
Producer: Momina Duraid, Tariq Shah, Sana Shahnawaz and Samina Humayun
Channel: HUM
Cast: Sami Khan, Ayeza Khan, Mansha Pasha, Zahid Ahmed, Hajra Yamin, Imran Ashraf, Noor Khan, Hira Hussain, Rehan Sheikh, Usman Peerzada, Behroze Sabzwari, Seemi Pasha, Farah Shah and others.
Tau Dil Ka Kya Hua takes unconventional storylines to a whole new level! This drama is mainly about love, hatred, revenge and relies heavily on complicated relationships. The way all these emotions have been woven together is beyond impressive. The slow pace of this drama and the overall treatment given to it makes it a "leave everything and watch this" kind of a play but only for those viewers who have a taste for the most unusual scenarios which often take you completely by surprise! Apart from the direction which leaves you in awe of the amount of creativity the director has put into every single scene, the mind-blowing dialogues are the main attraction of this drama. Sami Khan, Mansha Pasha, Ayeza Khan and Rehan Sheikh have given some of the best performances of their career in this drama, which is also another reason why this drama made it to the list.
If you want to watch something intriguing and unusual, you should definitely tune into Tau Dil Ka Kya Hua! It is a drama which will demand your undivided attention once you start watching it.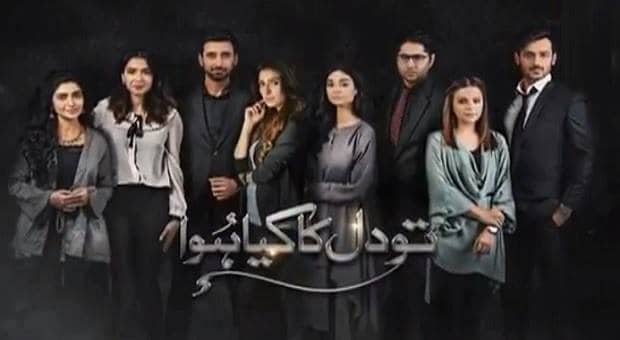 Best Pakistani Dramas of 2016
Besharam
Written by: Sarwat Nazeer
Directed by: Farooq Rind
Produced by: Six Sigma Productions
Episodes: 24
Channel: ARY Digital
Cast: Saba Qamar, Zahid Ahmed, Atiqa Odho, Malik Raza, Shahista Jabeen, Sundus Tariq, Ghana Ali, Mehmood Akhtar and others.
Besharam began with a promise of being a unique love story and as the drama progressed, we were shown that the team of Besharam was living upto the expectations of the viewers by fulfilling their promise. Besharam was about two strong and level headed individuals, who broke all the standards of the society in order to prove their love for each other. The note at which the drama began with a rich model getting married to a poor politician was enough for viewers to get hooked but as the journey progressed, it showed all those things that the viewers never imagined and all in a very good way. Almost every single episode of Besharam came with a surprise where when the viewers expected things would go wrong, the writer proved that she had a bigger picture in mind and she was not relying on the typical rating-chipping formulas like making the couple fight and creating unnecessary misunderstandings. In fact, through Besharam, writer gave so many positive messages that caught the viewers off guard because they came in such a way and such a time when the viewers least expected them. These days, where the writers have made us immune to seeing misunderstandings, plannings and plotting, Besharam was a breath of fresh air because it was free of all those clichés. What made Besharam even better was a flawless direction followed by an on-fleek acting and a sizzling chemistry of Zahid Ahmed & Saba Qamar. The depth in the characters and the meaningful conversations were a treat for the fans too. All the supporting actors made their presence felt in the drama but Mehmood Akhtar & Malik Raza stood out the most. The dialogues of the drama were also a bonus point for the viewers because the comic undertone made things even more entertaining.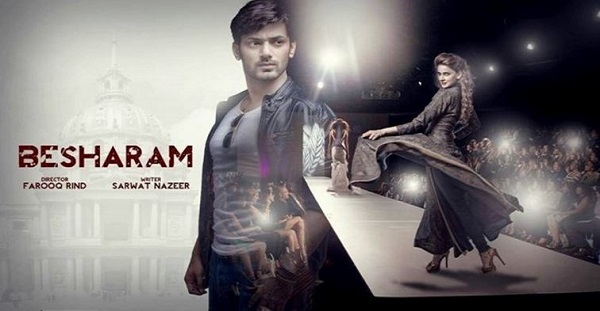 Dillagi
Written by: Faiza Iftikhar
Directed by: Nadeem Baig
Produced by: Six Sigma Plus
Episodes: 25
Channel: ARY Digital
Cast: Mehwish Hayat, Hamayun Saeed, Saba Hameed, Marium Ansari, Imran Ashraf, Asma Abbas, Uzma Hassan and others.
There are very few dramas based essentially on a love story which blow you away completely. The depth in characters, those mind blowing dialogues, perfect casting and Nadeem Baig's exceptional direction made Dillagi the best drama of 2016 which turned out to be a lot more than just another love story. Mohid's character gave Hamayun Saeed a new identity and Anmol turned out to be one-of-a-kind heroine who will be remembered for a long time. Mehwish Hayat owned her role as Anmol and the sizzling on-screen chemistry between the leads coupled with the unusual dynamics between them made this drama wholesome entertainment which kept the viewers enthralled throughout. Dillagi did not only have powerful dialogues but some exceptionally strong supporting characters which made this drama stand out in the crowd. Award-winning performances by Saba Hameed and Imran Ashraf made these characters even more appealing. Dillagi was also one of those dramas which gave rise to some very interesting debates because the characters and the happenings gave viewers tons to talk about. Refreshing, unpredictable and unforgettable, Dillagi and its characters will remain in our minds for a very long time.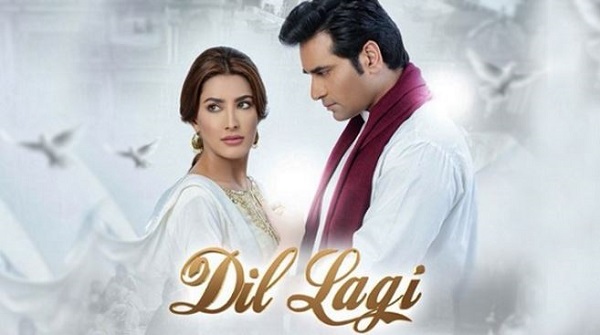 Mein Sitara
Written by: Faiza Iftikhar
Directed by: Seema Taher Khan
Produced by: TV One
Episodes: 30
Channel: TV One
Cast: Saba Qamar, Mikaal Zulfiqar, Aisha Gul, Meera, Hassan Ahmed, Adnan Shah Tipu, Rashid Farooqui and others.
Mein Sitara was one of the most impressive yet the most underappreciated dramas of 2016. It had a strong and coherent narrative backed by some of the most compelling performances of this year. Mein Sitara covered many decades of Pakistani film industry by telling the story of a girl who was abandoned by her parents and ended up becoming an actress. Sitara's character and her story were achingly poignant. Writer and director's clear-cut vision and mind-blowing performances made this drama one of the best dramas of 2016. Different eras of the film industry were translated on screen faultlessly. Saba Qamar breathed tangible life into Sitara's character by owning it completely. Aisha Gul and Meera were two actors who got noticed for their exceptional performances in the dramas. This drama can easily be termed as a classic for variety of reasons. The most important reason being that it kept its viewers looking forward to more for more than 30 weeks.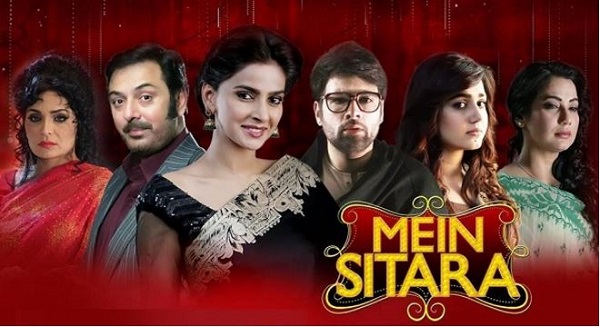 Preet Na Kariyo Koi
Written by: Amna Mufti
Directed by: Ehtashamuddin
Produced by: Moomal Duraid
Episodes: 19
Channel: HUM TV
Cast: Irfan Khoosat, Naghma Begum, Rehan Sheikh, Hassan Noman, Hira Mani, Ahsan Khan, Mira Sethi, Noor Khan and others.
Preet Na Kariyo Koi happens to be one such drama which was enticing, captivating and unpredictable right till the end but sadly, it didn't get the limelight that it deserved. This drama came at such a time where every other drama was showing weak women that is why seeing Goshi's character was a breath of fresh air. It was a story of unconventionally manipulative girl Goshi who amends situations to benefit herself the most but then comes a time in her life when her love teaches her all those lessons she had never imagined, but right till the end, after so many years of suffering, Goshi proves that she knew the value of love by sticking with her decision. Preet Na Kariyo Koi had a very different plot but the way the writer etched out the characters and the director executed everything with a lot of detailing turned it into a beautiful journey. It was one such drama which did everything right, from characters to their egos to their sufferings and in the end, their rewards. It was actually quite interesting to see a strong character like Goshi emerging even stronger by the end of her trials and tribulations and proving everyone that despite a lot of hardships, she never once regretted marrying the love of her life. This was the first drama of Hira Mani as a main lead and she owned her character convincingly. Hira made it hard for us to imagine any other actor playing the character of Goshi to perfection. As much as it was heart warming to see Irfan Khoosat and Naghma Begum play the overly concerned parent & aunt to Goshi, Rehan Sheikh made his presence felt in this drama too. Hassan Noman was another actor who stole the show with his perfect portrayal of a Kashmiri guy from interior Lahore. This was probably the first project of Ahsan Khan in which he played a role different to all of his previous roles and he nailed it. The direction & colorful backdrops, which brought the essence of Lahore City on screen also contributed in making this drama worth a watch.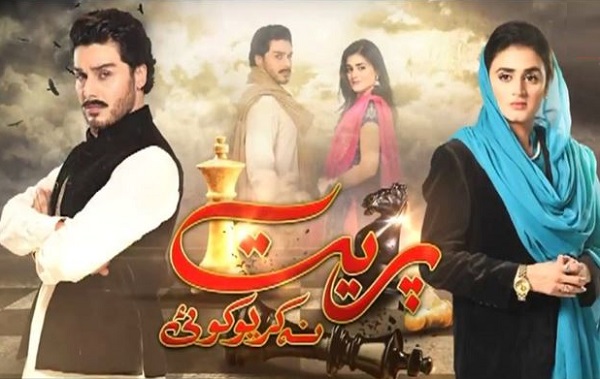 Tum Yaad Aye
Written by: Naila Ansari
Directed by: Aabis Raza
Produced by: Big Bang Productions
Episodes: 27
Channel: ARY Digital
Cast: Sehar Afzal, Sania Saeed, Nadeem Baig, Agha Ali, Muneeb Butt, Erum Akhter, Umer Sultan, Asim Azhar, Diya Mughal, Nida Mumtaz, Ayesha Gull, Moomal Khalid and others.
Tum Yaad Aye was the only good drama Big Bang Productions had to its credit this year. Tum Yaad Aye was primarily a story relationships and the beauty of this drama lied in the fact that the writer did not rely on unrealistic or over-dramatic twists and turns to keep the viewers engaged. Another aspect of this drama which made it a must-watch was the fact that all the characters in the story were beautifully etched-out and while their relationship with each other was rather complicated at times but the emotional connection between them always overshadowed these complications. Zainy's character wasn't anywhere near perfect but it was appealing in its own way. Viewers got a chance to see a heroine who wasn't holier-than-thou but her character made perfect sense. Agha Ali and Seher Afzal played their roles exceptionally well and the chemistry between these actors made their scenes a treat to watch. Sania Saeed, Erum Akhtar, Nadeem Baig and Moomal Khalid gave some very steady and impressive performances, making this drama one of the best ones of this season. Unpredictable, emotional, well-thought-out and brilliantly directed, Tum Yaad Aye truly deserves to be in this list.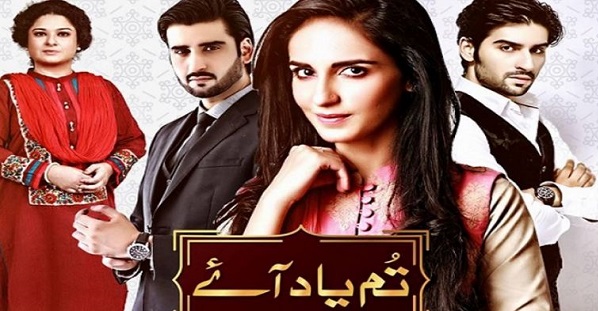 Udaari
Written by: Farhat Ishtiaq
Directed by: Mohammad Ehteshamuddin
Produced by: MD Productions & Kashaf Foundation
Episodes: 25
Channel: HUM TV
Cast: Ahsan Khan, Urwa Hocane, Farhan Saeed, Sammiya Mumtaz, Bushra Ansari, Hina Altaf, Laila Zuberi, Rehan Sheikh, Behroze Sabzwari, Malika Zafar, Haris Waheed, Saife Hassan, Areesha Ahsan (child star), Saad (child star) and others.
Udaari can easily be termed as a ground breaking drama serial not only because it dealt with a sensitive and tabooed topic but also because it dealt with it intelligently while keeping the sensitivities of the viewers in mind. Udaari's script was bold and powerful. The viewers who were tired of watching dramas which did not empower the victims but shamed them saw a ray of hope in Udaari. It proved that there were writers and producers out there who understood what kind of a message a drama like Udaari should be conveying to the viewers. The best aspect of this drama was that although it dealt with a terribly painful issue but it managed to do so without getting too dull and depressing. The team of the drama made sure that the viewers saw some light moments in between. This was another drama in which some exceptionally talented actors got to showcase their strengths because they were not typecast in Udaari. Ahsan Khan was one such actor who nailed his character as a pedophile. This was a turning point in Ahsan Khan's career because he has never been seen in such a character before. He has played negative characters before but never one as impactful as that of Imtiaz. Urwa Hocane was also shown in a different avatar in this drama. Bushra Ansari, Farhan Saeed and Hina Altaf also got an opportunity to put their acting skills to good use in drama serial Udaari. Endearing, refreshing and impactful, Udaari deserves to be appreciated and recognized.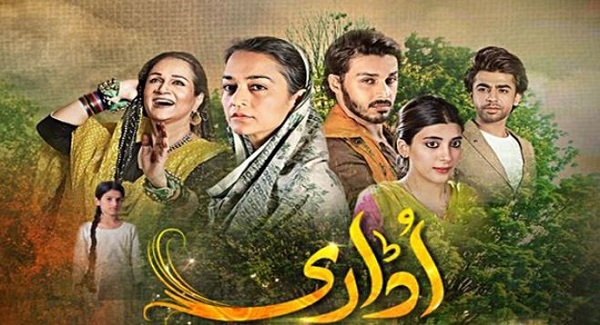 In my opinion following plays count as must-watch plays of 2015 because of different reasons that have been mentioned below. The list is in alphabetical order.
Best Pakistani Dramas of 2015
Alvida
Writer: Samira Fazal
Director: Shehzad Kashmiri
Produced By: Momina Duraid, Humayun Saeed, Shahzad Naseeb.
Cast: Imran Abbas, Sanam Jung, Naveen Waqar, Zahid Ahmed, Mahmood Aslam, Sara Khan, Haris Waheed & others.
What makes Alvida a must-watch is its pace and an unpredictable storyline. Like all other plays written by Samira Fazal, this one too has some unexpected twists and turns that will keep you at the edge of your seats and characters that will give the viewers a lot to discuss. For the first time Zahid Ahmed's performance in a negative role was highly appreciated by the viewers when he played the character of Rameez in this play. Sara Khan outshone in a negative role and surprised the viewers with her brilliant acting and screen-presence. Sanam Jung was seen in a drama for the first time after Mohabbat Subha Ka Sitara Hai and Haya although was reckless and immature but her character was far more appealing than that of Romaissa. Imran Abbas played his role brilliantly too. There were some loopholes in the script that made you question certain developments but overall it was a very entertaining play free of clichés.
It was one of those rare dramas which had the perfect ending in which everyone got what they deserved in the end.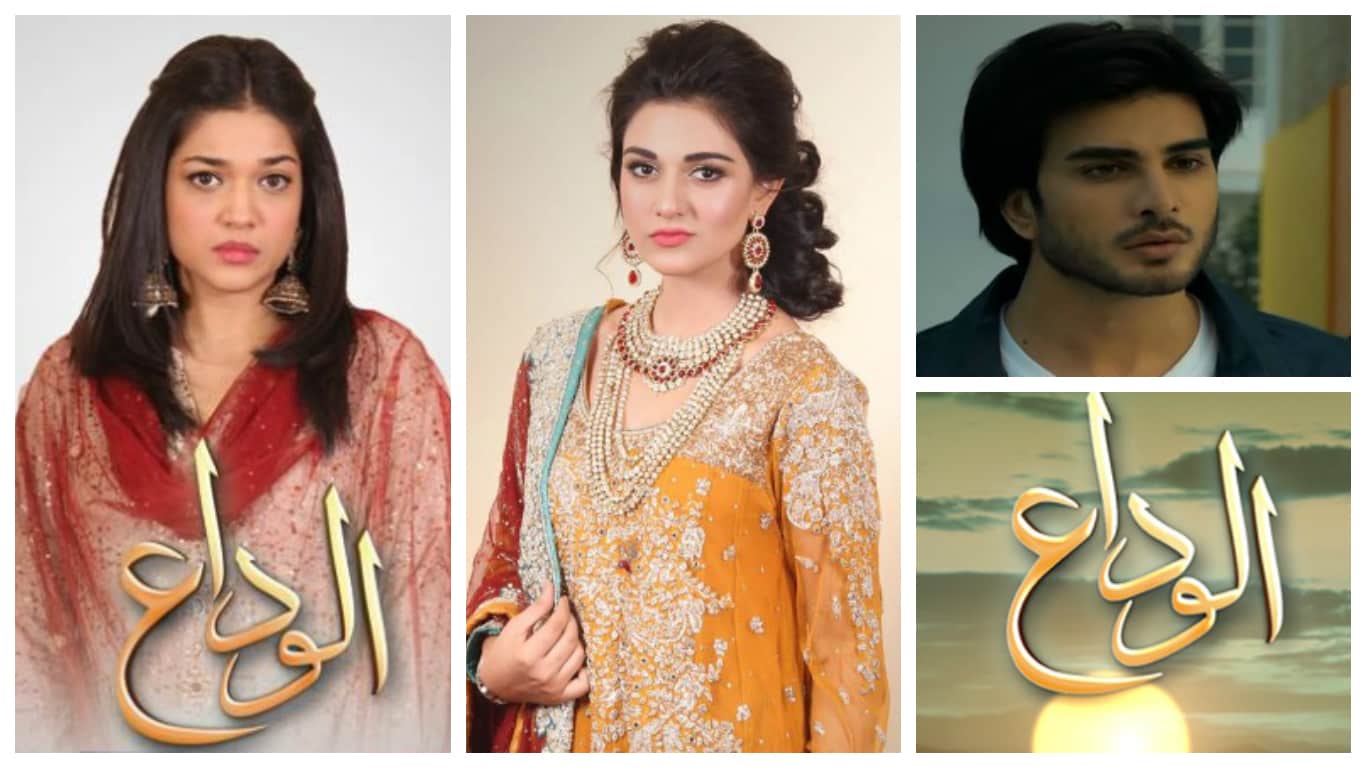 Digest writer
Writer:Umera Ahmed
Director: Syed Ahmed Kamran
Produced By: Larachi Entertainment
Cast: Saba Qamar, Gohar Rasheed, Maheen Jaffri, Aiman Khan, Mehmood Akhtar, Sajida Syed, Parveen Akbar, Agha Ali & others.
Digest Writer was lauded by the viewers for a realistic script, characters which viewers had absolutely no problem connecting to and direction which did complete justice to the script. Digest writer was the story of Fareeda who had a passion for writing; her journey as a digest writer and later on as a scriptwriter along with her personal struggles was what the story of the drama revolved around. The perfect execution of the drama won the hearts of many. People who were sick and tired of watching the same old stories unravel on their television screens welcomed Digest Writer like a breath of fresh air. All the actors were absolutely brilliant in their respective roles but Saba Qamar, Agha Ali and Gauhar Rasheed owned their characters more than any other.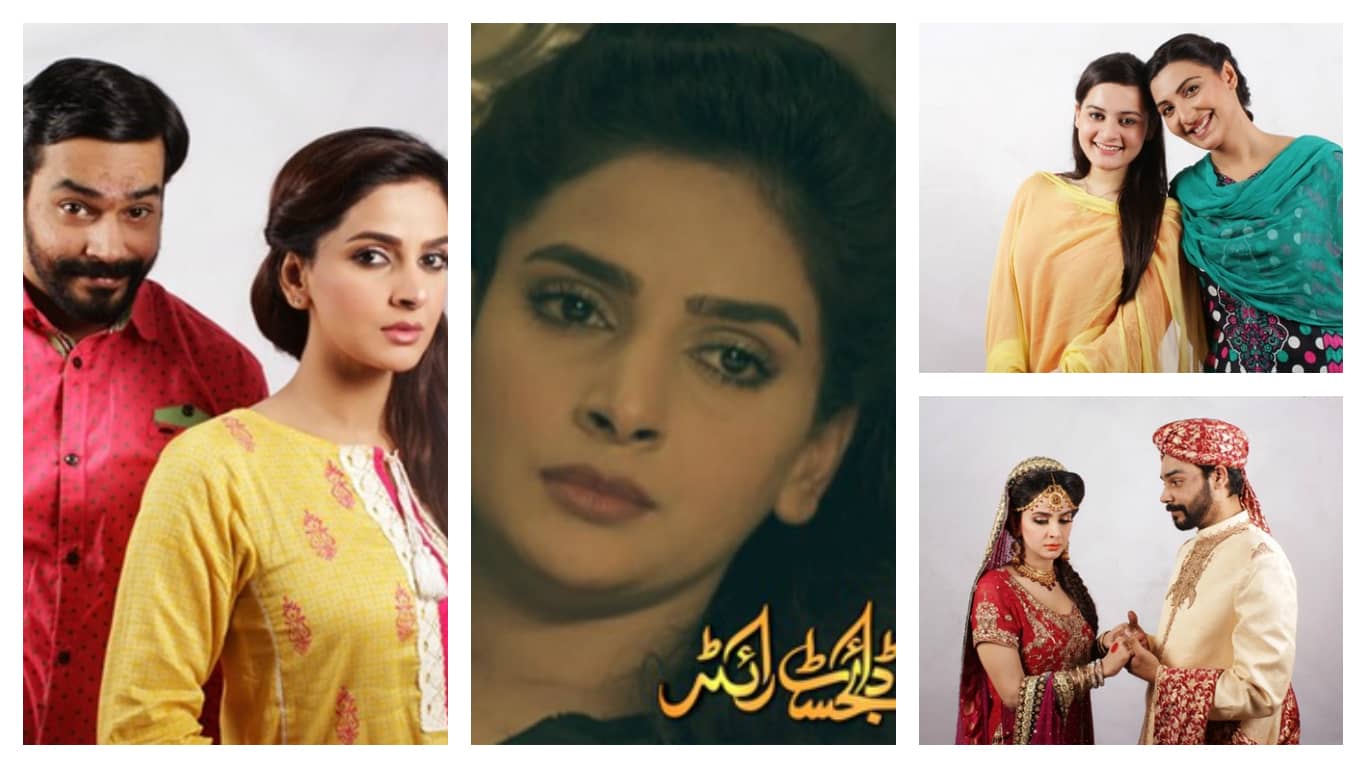 Diyar-e-Dil
Writer: Farhat Ishtiaq
Director: Haseeb Hassan
Produced by: Momina Duraid
Cast: Abid Ali, Sanam Saeed, Mikaal Zulfiqar, Maya Ali, Osman Khalid Butt, Hareem Farooq, Ali Rehman Khan, Behroze Sabzwari, Tara Mehmood, Rasheed Naz, Eshita & others.
Diyar-e-Dil was Pyare Afzal of this year; it was on air for 33 weeks but even then the viewers missed it once it ended. Diyar-e-Dil enticed the viewers right from the get-go because of its breathtaking locations and a very happening first episode. Gradually the viewers fell in love with the characters which were intriguing and unforgettable. Abid Ali's brilliant performance along with Osman Khalid Butt and Maya Ali's on-screen chemistry made the viewers fall in love with the Aunn Zara jodi once again. The one thing that set this drama apart from all others was the emotional connection the viewers had with all the characters and the drama as a whole. The manner in which some very complex family ties were impeccably translated on screen was appreciated by the viewers as well. It was a story which covered many generations and showing all these generations and their relationships with each other with absolute brilliance was a huge accomplishment.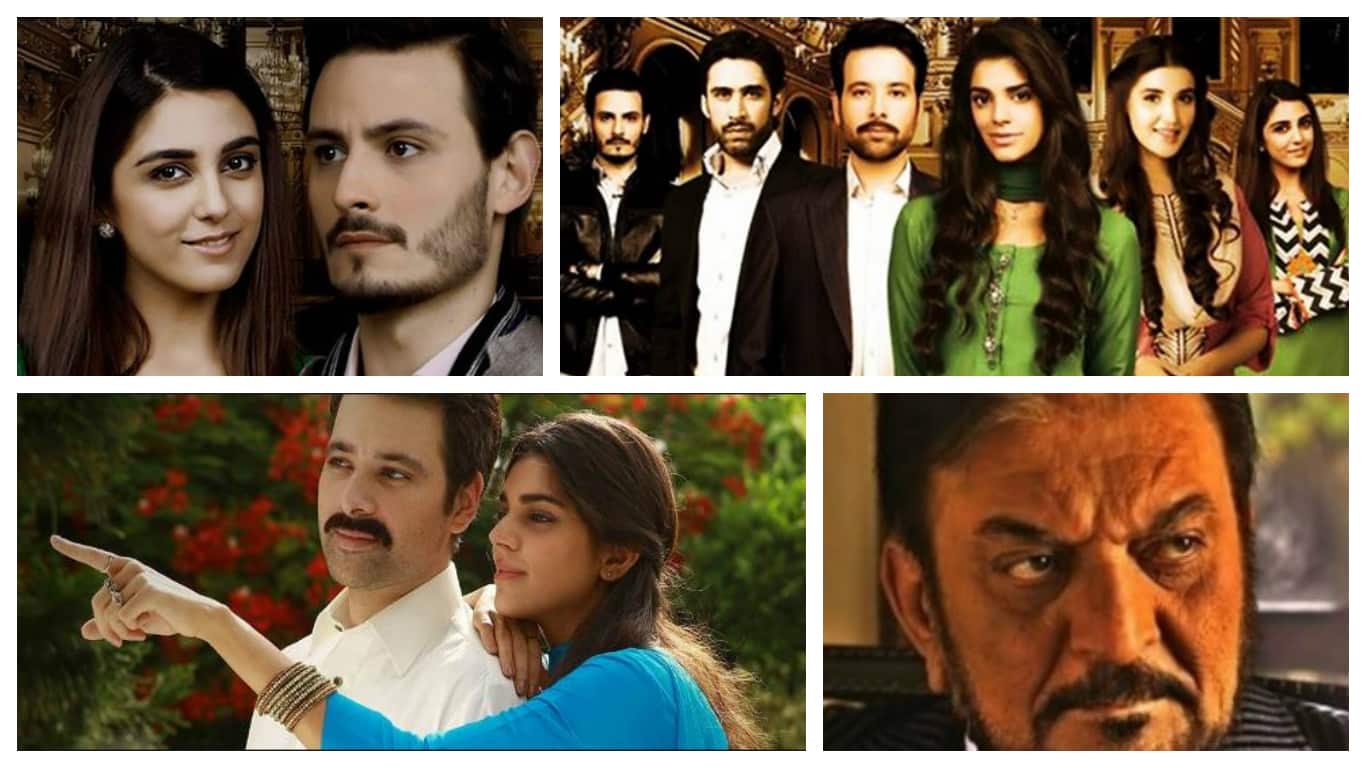 Mera Naam Yousuf Hai
Writer: Khalil-ur-Rehman Qamar
Director: Mehreen Jabbar
Produced by: Sadia Jabbar
Cast: Imran Abbas, Maya Ali, Hina Bayat, Behroze Sabzwari, Waseem Abbas, Mizna Waqas, Taqi Ahmed, Ali Sheikh, Seema Sehr & others.
Mera Naam Yousuf Hai was emotional, filmy and had some very strong and unconventional female leads to its credit. Just like all the plays written by Khalil-ur-Rehman Qamar this one too did not only focus on the lead but had side characters that sometimes made you connect to them more than the leading characters. Apart from some very impactful characters, powerful dialogues and smooth direction this play is one of those very few plays of this season which was not stretched at all. It ended when the ending was least expected with a twist which put a smile on everyone's face. The viewers got to see some memorable performances by all the actors young and old. A deep and meaningful script brought beautifully to life by a team of dedicated individuals, Mera Naam Yousuf Hai was a personal favorite.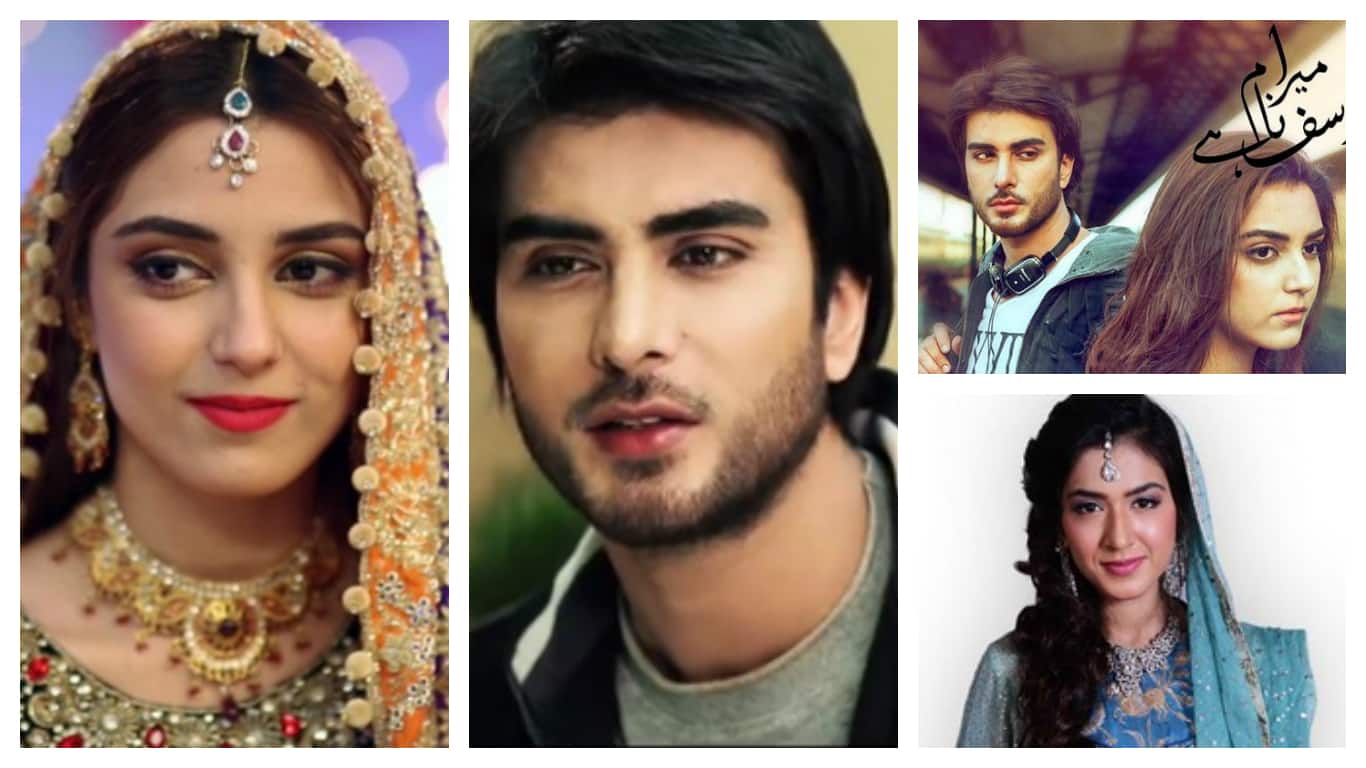 Sadqay Tumhare
Writer: Khalil-ur-Rehman Qamar
Director: Ehteshamuddin
Produced By: Momina Duraid, Samina Hamayun Saeed and Tariq Shah
Cast: Mahira Khan, Adnan Malik, Sammiya Mumtaz, Sanya Shamshad, Qavi Khan, Aamir Qureshi, Farhan Ali Agha, Irfan Khosat, Rehan Sheikh, Shamil Khan & others
Sadqay Tumhare had some stellar performances to its credit, the viewers got to see Sammiya Mumtaz in a negative role for the first time in a play and she gave a spell binding performance every step of the way. Mahira Khan and Adnan Malik's on-screen chemistry coupled with characters which were unusual and appealing made this love story much more than just another love story. Sadqay Tumhare's script was bold like all of Khalil-ur-Rehman Qamar's scripts and this play had some of the most complicated characters to its credit. Sadqay Tumhare is a must watch for all those viewers who want to see all the actors in the cast in some of the most impressive roles and performances of their entire career.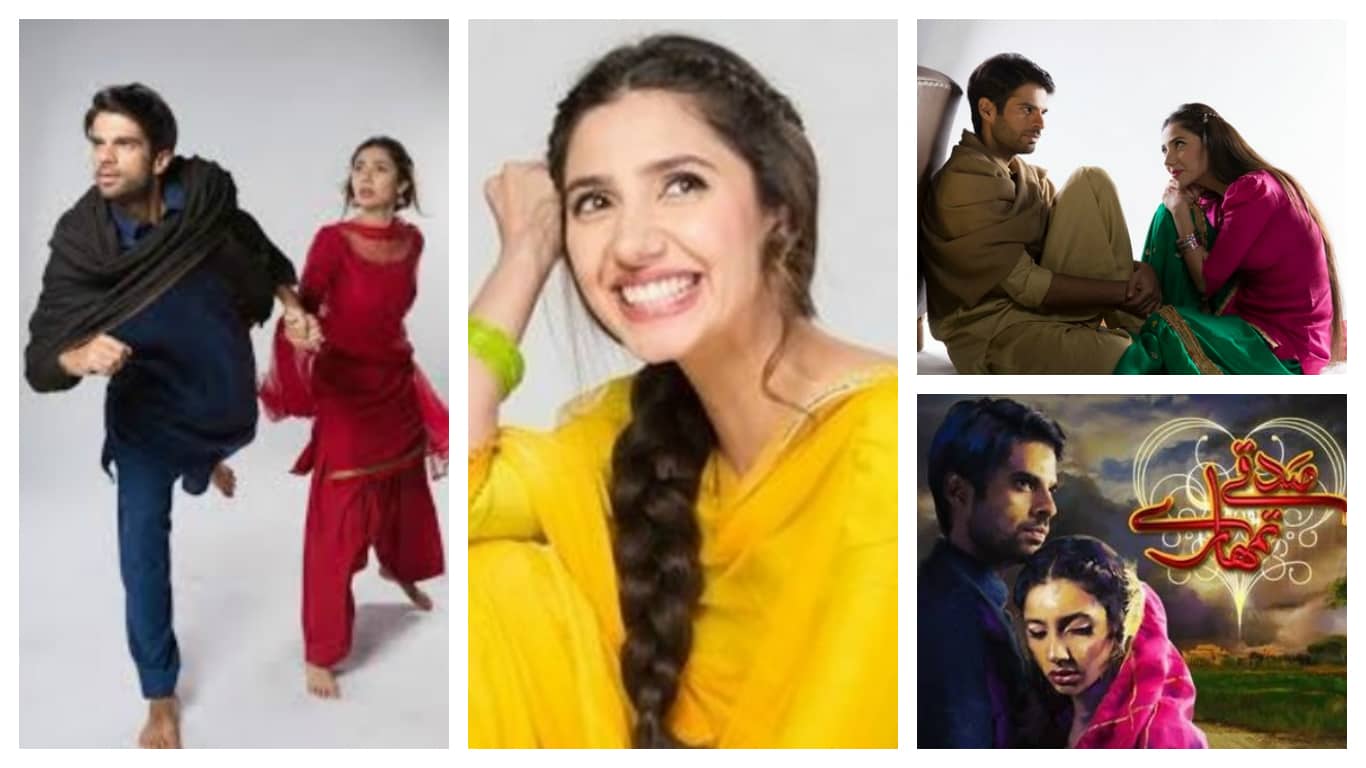 Feel free to add to the list and don't forget to share your thoughts about the dramas on the list.