Mere Pass Tum Ho has been a top rated drama right from the start. It has given the viewers a lot to discuss. This is the reason why every week Mere Pass Tum Ho trends on twitter. It is also one of those dramas, the opinions about which have divided the viewers. While some viewers are completely addicted to this drama, there are others who criticize it every week. Like Humayun Saeed pointed out in an interview that whether people like it or not, they can't help watching Mere Pass Tum Ho. In this time and age when there is severe competition among channels, there rarely are dramas which get such unprecedented success. Mere Pass Tum Ho even after 17 weeks continues to have some surprise in store for the viewers.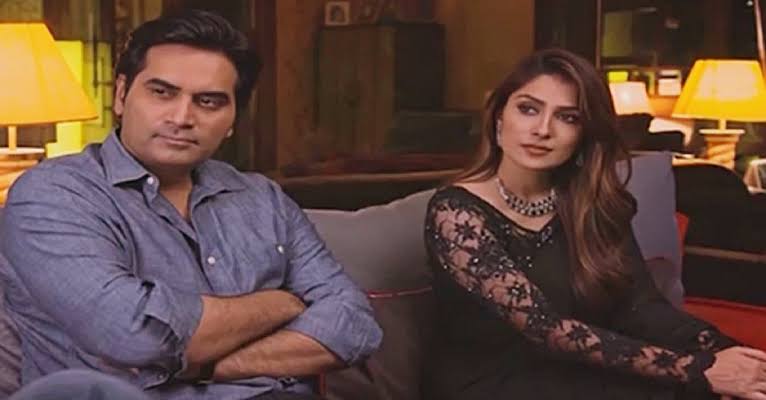 When Mere Pass Tum Ho started, many viewers were sure that this was going to be a predictable play. As the story progressed, the viewers learned that this drama kept the shock value alive every other week. These surprises played a vital role in making Mere Pass Tum Ho a massive success. Even now, the viewers find it difficult to guess what is going to happen next. Even those viewers who do not watch Pakistani dramas have been watching and liking the play.
There are very few dramas which enjoy the kind of popularity which Mere Pass Tum Ho has enjoyed. An old storyline with plenty of twists and turns which surprise the viewers even after all these weeks, keep the viewers hooked. So far, Mere Pass Tum Ho has surprised its viewers innumerable times. Here are 5 times when viewers were surprised by what they saw in Mere Pass Tum Ho.
The Islamabad 'Meeting'
When Mehwish decided to lie to Danish so that she could attend a 'meeting' with Shehwar in Islamabad, the viewers couldn't have guessed that they will end up doing the unthinkable. Even though Mehwish's interest in Shehwar was crystal clear by this time but no one expected her to go all the way with Shehwar all of a sudden. This 'meeting' in Islamabad was shown in such a way that the viewers kept on wondering what happened there. Mehwish's change of clothes and the twin bedrooms raised a lot of questions.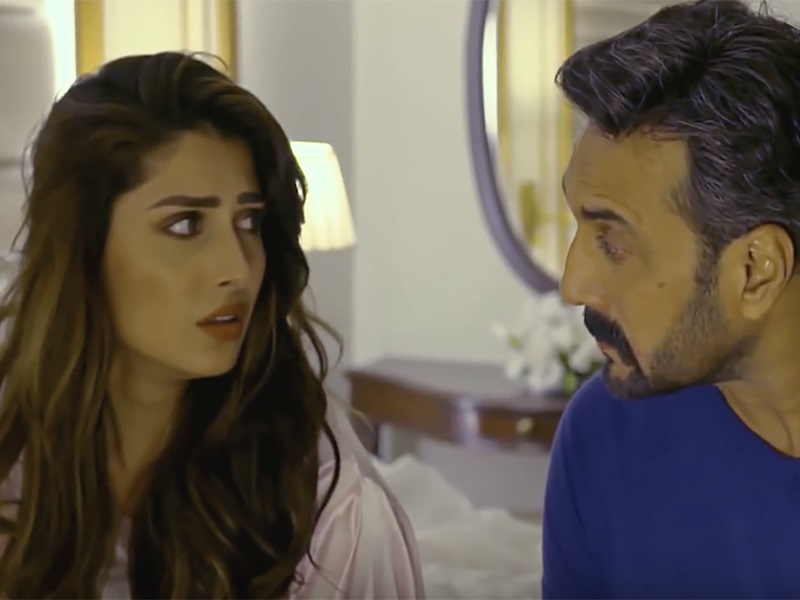 Even then when the truth was revealed, people were shocked. Mehwish's character was always negative but this development changed viewers' perspective about her character altogether. Most viewers did not expect better from Shehwar but they were not expecting Mehwish to betray Danish in this way.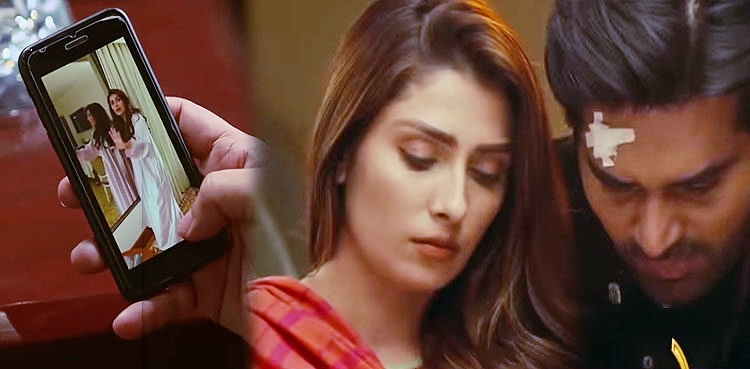 This 'meeting' was the most talked about scene in the drama. It left the viewers questioning and wondering. Later on when the truth was revealed, it was more shocking than surprising!
The Airport Scene and Aftermath
When Danish found out that Mehwish had actually lied to him and he went to the airport to pick her, most viewers were expecting an angry reaction. Danish's reaction was emotional but quite contrary to expectations. Same was the case with Mehwish. Mehwish and Danish's reactions surprised the viewers. Mehwish had no remorse, she tried to cover up. Danish on the other hand blamed himself. The fact that Danish was even willing to let this one go came as a surprise to many.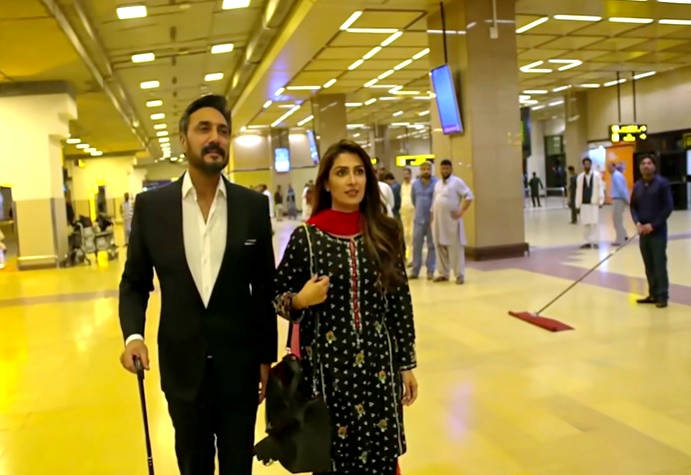 Humayun Saeed had already explained that the viewers should not expect typical reactions from Danish but even then his reaction surprised everyone. It was this reaction which also once again made the viewers feel for Danish.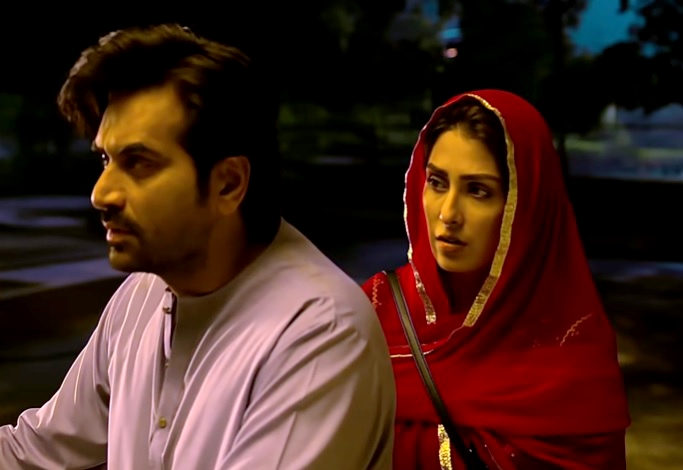 The Final Goodbye
The viewers had already guessed that Mehwish was going to leave Danish but the way this final goodbye was shown came as a surprise to many. This was indeed the real twist in the story. Viewers couldn't have imagined that Danish would let Mehwish go like that. The way this important development was covered in Mere Pass Tum Ho took the viewers completely by surprise. It was also shown convincingly.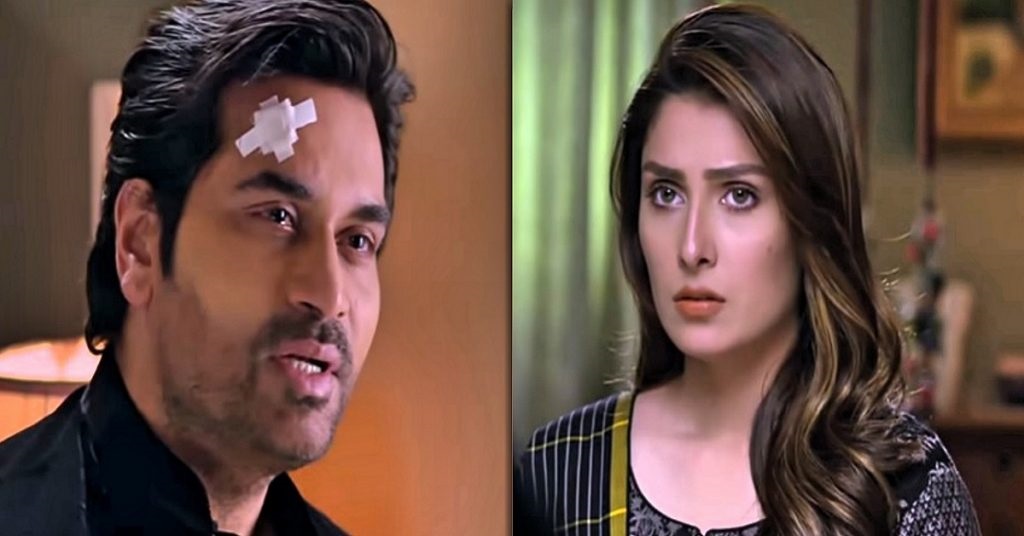 After looking at the pictures and most importantly listening to Mehwish's conversation with Shehwar Danish decided that letting his wife go was the only thing to do. Those scenes covering the final goodbye, the anniversary and ultimately the situation leading to that 2 takay ki aurat dialogue made the viewers rejoice. This change in Danish was surprising for sure.
Mehwish and Shehwar's Relationship
Most of the viewers were wondering what the relationship status between Shehwar and Mehwish was going to be since she left home with Shehwar right after the divorce. Mere Pass Tum Ho once again took a bold turn and surprised the viewers. Shehwar and Mehwish were shown sharing a house and in a relationship without a nikkah for months. This gave rise to a lot of criticism as well. Many people thought that the drama was giving the wrong message.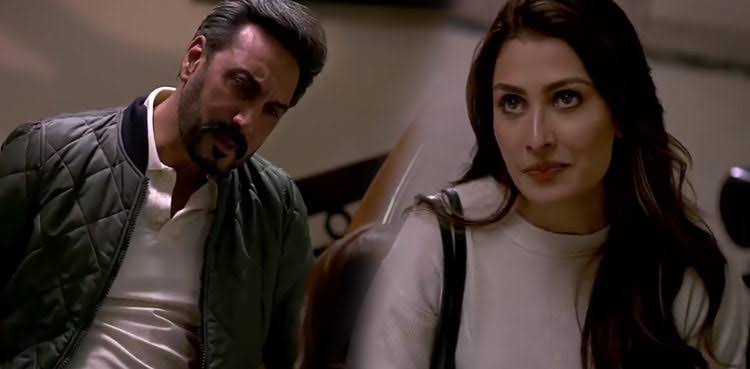 There were also those people who thought that Mehwish deserved this status because she did not deserve to be given respect in any way. Such scenarios are usually not shown in Pakistani dramas therefore it was a total surprise for the viewers.
The Surprise Entry
For the longest time the viewers were wondering and speculating who was going to be Shehwar's wife. The team did not give any clues and the information on Wikipedia was misleading. When Savera Nadeem entered the drama as Shehwar's wife, the viewers were pleasantly surprised. No one was expecting Savera Nadeem to be part of this project. Savera Nadeem does few dramas every year but this year she also had a special surprise for her fans. This latest surprise piqued the interest of the viewers more than ever. Everyone was waiting for Shehwar's wife to make an appearance but no one could have even imagined that Savera Nadeem will be playing this role.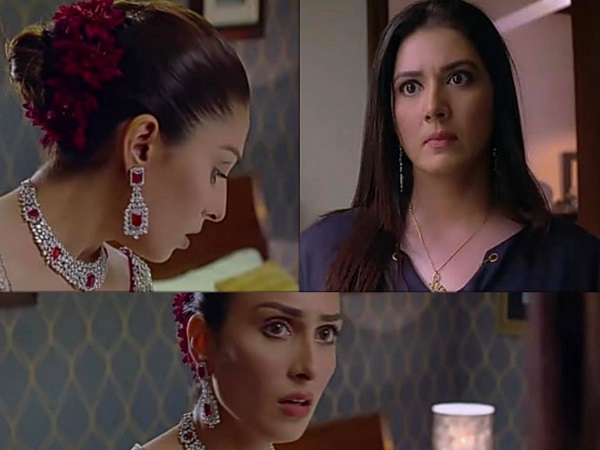 Mere Pass Tum Ho continues to surprise its viewers even now. Which surprise did you like the best so far? Did you also think that Mere Pass Tum Ho would be a typical play but it totally caught you off guard? Share your views in the comments section.