As soon as I have finished watching last episode of this drama I cannot stop myself  to explain this drama. I am noticing that A&B Productions are now giving some quality dramas example Aik Nayee Cindrella, Ranjeesh Hi Sahi, Aasmano Pe Likha etc.
BRILLIANCE OF FAIZA IFTIKHAR
This drama is an unusual story by Fiaza Iftikhar, Faiza Iftikhar truly deserve round of applause for writing such entertaining stories. Her stories are always different and that's why she holds a unique position amongst all writers AUNN ZARA is the best example of one of her stories. Faiza Iftikhar's stories are not only different but the character she portrays in her every play are interesting. I have never seen such distinctive characters in any other writers' stories, it seems like she pays special attention for designing characters to attract audience. Other writers write good stories but they only design one strong character. Faiza Iftikhar do not design strong characters unlike others instead she design interesting characters and that's her speciality which no writer got.
I have started watching this drama very lately because I have heard that this drama is also a drift by Faiza Iftikhar like Khoya Khoya Chand but I would say that they were wrong. I started watching this drama when I read some good views about it later on and from the first glance this drama attracted me.
This story is about the trio Aman, Nazneen(Nazo) and Narmeen Safeer(Meenu) and their life which is on a roller coaster ride. Now I will tell you the short stories of these main characters and I will include some other important characters as well who made this story much more interesting.
 MAIN CHARACTERS OF DRAMA
AMAN: He was engaged to Nazu and deeply loves her and always expresses her feelings. He loves every person who is in Nazu's life and in Nazu's life there is only person and that is her niece Meenu. Aman develops close friendship with her and this friendship is so strong that he shares everything with Meenu more than Nazu and that's the reason why he always fell in the trap of meenu. When Nazu misunderstood him he refuses to marry her and also held her responsible for Meenu's death. Later on he married her on his parents request and also understood Nazu afterwards. The problem with Aman is that he loves Nazu and Meenu but failed to understand both of them and this is the beauty of this character who expresses feelings but never understands other feelings. Ahsan Khan was good but I found some flaws when he is playing this character. However his acting in 2nd last episode was mind blowing and he again proven himself a great actor.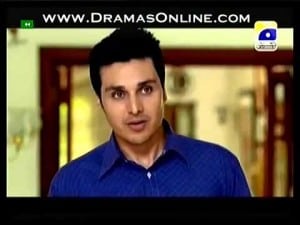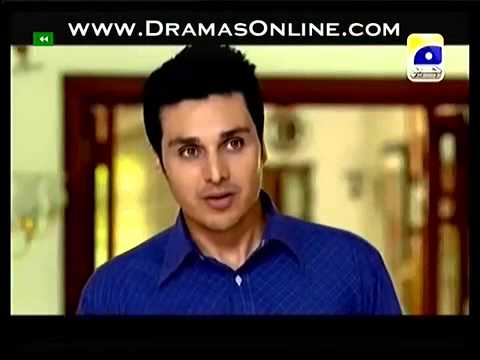 NAZNEEN (NAZU): She was enagaged to Aman, she also loves Aman but never expressed her feelings as she is a shy personality. She lost her parents in her childhood and her sister and brother in law also dies in a tragic car accident, she took care of Meenu her niece after their death. When Nazu moved into Aman's house after her sister and brother in law's death she diverted her attention to Aman's family matters and she started investigating about Aman's Big brother Anas affection towards other girl. This had allowed Meenu to come closer to Aman and Meenu started sharing all her problems with Aman. Nazu also have never expressed feelings to Aman in fact on wedding day she misunderstood Aman and when Meenu killed herself, Nazu held herself responsible for her death. So in a nutshell Nazu although understands everyone but never tries to come closer to her own ones who are Aman and Meenu. Ayeza Khan in a usual role had done absolute justice to this character.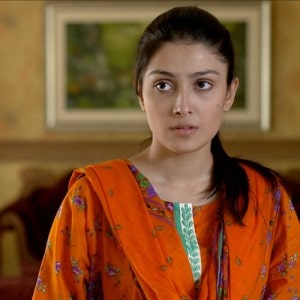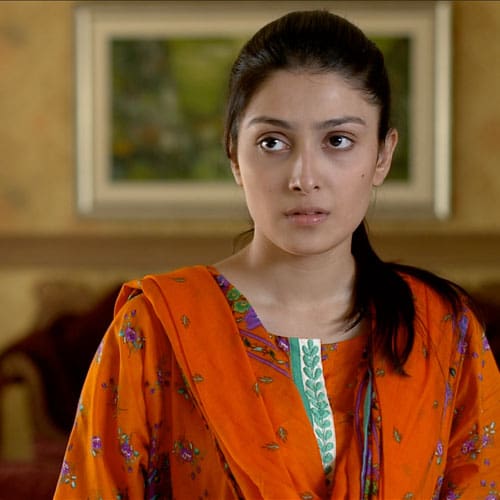 NARMEEN (MEENU): Meenu is a character of selfish and stubborn girl who withstand no one in front of her stubbornness and whatever she decides to do she will do without caring for anyone even when she felt the guilt that she had done wrong with aman and nazo she decided to kill herself and hence she attempts suicide without thinking about her aunt nazo. Meenu reaching at the age of 18 misunderstood the love of Aman and because of this she started creating misunderstandings between Aman and Nazu. She later kills herself when she realizes she had done wrong with both of them and her death results in patch up of Nazu and Aman. The actual success of this character is that people got irritated from Meenu and for exactly that purpose faiza iftikhar had written this character. Maya had made this character absolutely successful especially I was stunned by her acting when she performs the death scene. I have never seen such a painful death scene, literally I got goose bumps while watching this scene round of Applause for Maya.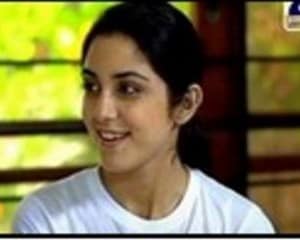 AHAD: This is the most interesting character of the whole drama. Ahad is Aman's youngest brother and the most sensible brother amongst all. His decisions and advices had always been helpful for the whole family. His each and every step is towards betterment of the family. He helped Aman a lot in making decisions and explaining different situations and also helped Nazu when she came to knew about Anas's affair. He tried a lot to stop Meenu by making dangerous plans to destroy Aman and Nazu's Relation but failed. However at the end he was the only one to explain Aman without telling the reality of Meenu that he was doing wrong with Nazu and Nazu is not responsible for Meenu's Death and how Nazu needs his support after Meenu's death. Yasir Shoro had performed this character splendidly, he is a talented actor no doubt.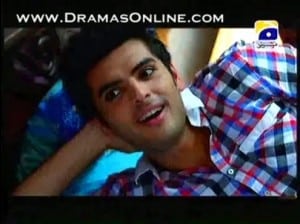 Some other characters:
RODABA: She was Nazu's sister in law at first she didn't like Nazu as she wants Aman to get married to her sister. However when Nazu helped her by telling the secret of her Husband's affair she changed her thinking towards Nazu and started supporting her. She was the one who gave idea in last episode to leave Aman and Nazu alone so that they can rectify their misunderstandings.
Anus: He is Rodaba's husband, because of rodaba's arrogant behaviour he decided to marry other girl but the other girl was two steps ahead of rodaba. When Nazu opened his secret, Rodaba decided to go away from his life but at the end Anus convinced her to stay after realising his mistake and rodaba's changed positive nature.
Bella: She was Meenu's best friend, at first she was the one gave stupid advices to Meenu that Aman loves her but afterwards realises that she had done wrong and she tried to stop Meenu as well but she also failed. She felt regret after Meenu's death.
FLAWS IN DRAMA:
There are indeed many flaws in the drama but I will tell two. First is that Aman and Nazu got engaged for almost 10 years but never get married with each other in fact Aman's parents never forces Aman to get married, second is when meenu is attempting suicide through gas leakage no one felt the smell of gas.
The common flaw is that this drama got dragged long way for no reason, after 13 episodes the drama becomes lame as hell and seriously I also started to lose interest and that's why I have missed some episodes in between which are totally useless and a waste of time. Don't know why our directors love to drag dramas to 25 episodes and just because of this a good story is destroyed. After episode 13 only episode 22, 23 and 24 is engaging one. The dragging has destroyed this wonderful story and drama.
So have you watched this drama? if Yes then please share your views. Again I am saying if you want to criticise then criticise drama not me personally