Sana Javed has gained more popularity as an actress in the recent past than she ever did before. She has recently chosen to work in dramas which offer something much more than just entertainment. Sana Javed is definitely more recognized now as a well-established actress than she ever was before.
She believes strictly that as an actor she has a huge responsibility. She wants her dramas and roles to educate. Khaani and Ruswai were groundbreaking drama serials for her acting career. She wants to play strong female characters because she wants the woman audience to draw inspiration from the roles she opts for.
She has good looks, talent and the right approach towards acting. It is also interesting that even after being associated with the world of showbiz for over 8 years, She doesn't reveal much about her personal life in interviews. She makes sure that the interviews she gives are about her and her work. Unlike other celebrities who have shared personal details in many interviews, She has a completely different style of giving interviews.
Her role in Pyare Afzal was a turning point for her. She considers the director of the play, Nadeem Baig, her mentor. She shared in an interview that Nadeem Baig is her teacher. She also considers Pyare Afzal one of those dramas which is really close to her heart.
[lwptoc]
Sana Javed Age
Sana was born on March 25, 1993. She is 27 years old.
Sana Javed Pic
Here is a beautiful picture of Sana Javed.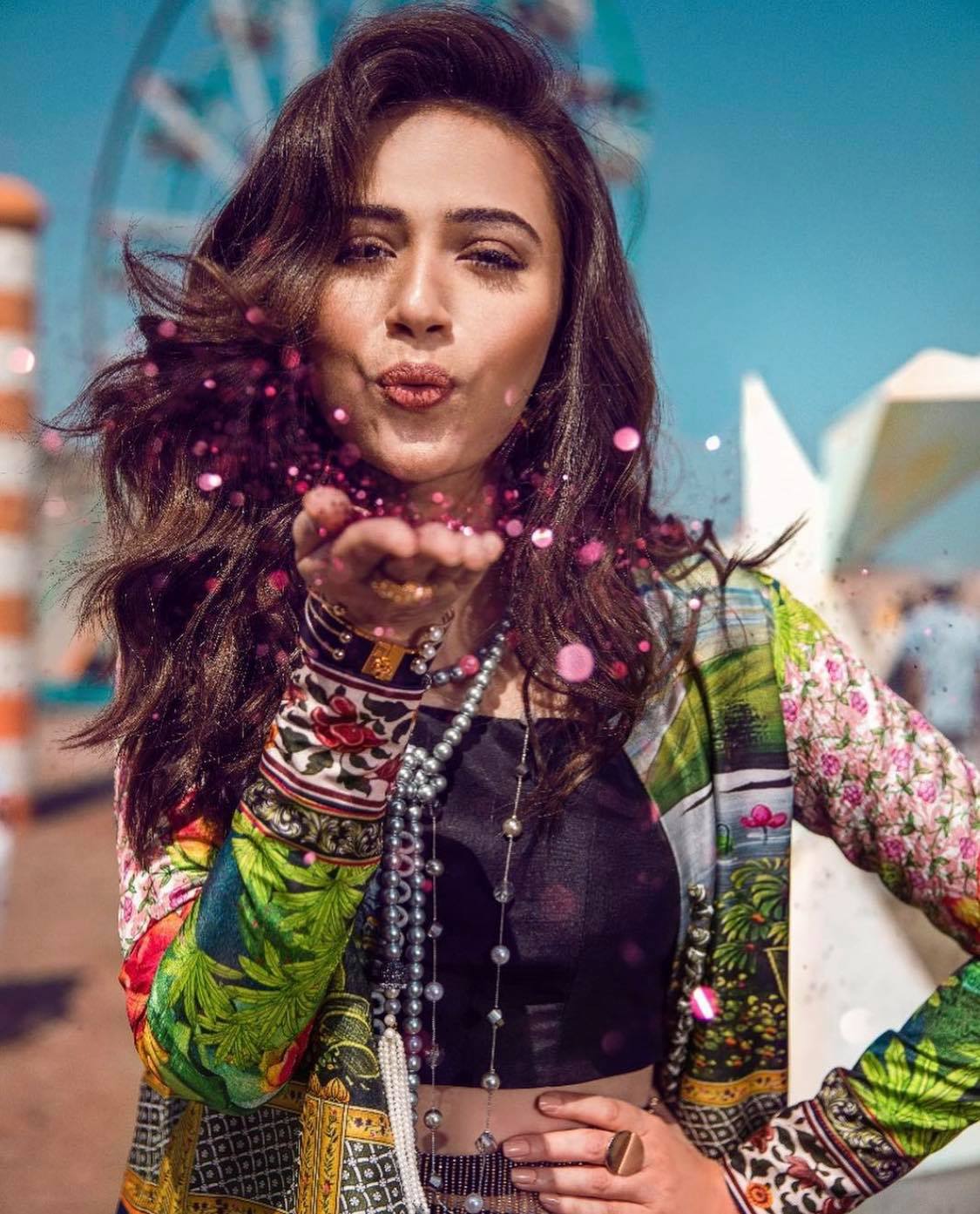 Sana Javed Family
Sana Javed is one of those few actresses who have never shared pictures with their non-celebrity family members. The same is the case with her two siblings who are also celebrities. Her sister Hina Javed recently started acting and her brother Abdullah Javed has been modeling for a few years now.
She clearly wants her non-celebrity family to enjoy the privacy which every individual who is not in the limelight wants and deserves. Even Her  celebrity siblings are not seen in public together often. They, however, keep on supporting each other.
Sana Javed Mother
Sana Javed is really close to her mother. She posted an emotional message dedicated to her mother on Instagram a few months back. Whenever she is away from her house, she misses her parents. Her mother and father get so emotional that they start crying even if she has to go away to another city.
Sana Javed Father
Sana Javed has been so private about her family that even the identity of her father is a mystery. Everyone however knows just how close Sana is to her father. After Ruswai, many websites concluded that Sana Javed's on-screen father Syed Muhammad Ahmed was actually her father, which is of course not true!
She considers parents to be the most precious gift. She wants to do whatever she can in order to make her parents proud. She also wants to see her parents happy, always.
Sana Javed Sister
Sana Javed sister, Hina Javed, recently made her acting debut. She started her acting career from drama serial Mere Pass Tum Ho which was loved by the viewers. Hina Javed instantly grabbed the attention of the viewers due to the character she was playing and the way she acted. She has already bagged another good project.
Hina Javed feels truly blessed that she got the opportunity to start her acting career with a role and drama which was appreciated by the general public. Many people did not even know that Hina was Sana's sister when she made an appearance on television. After a few episodes this news became common knowledge.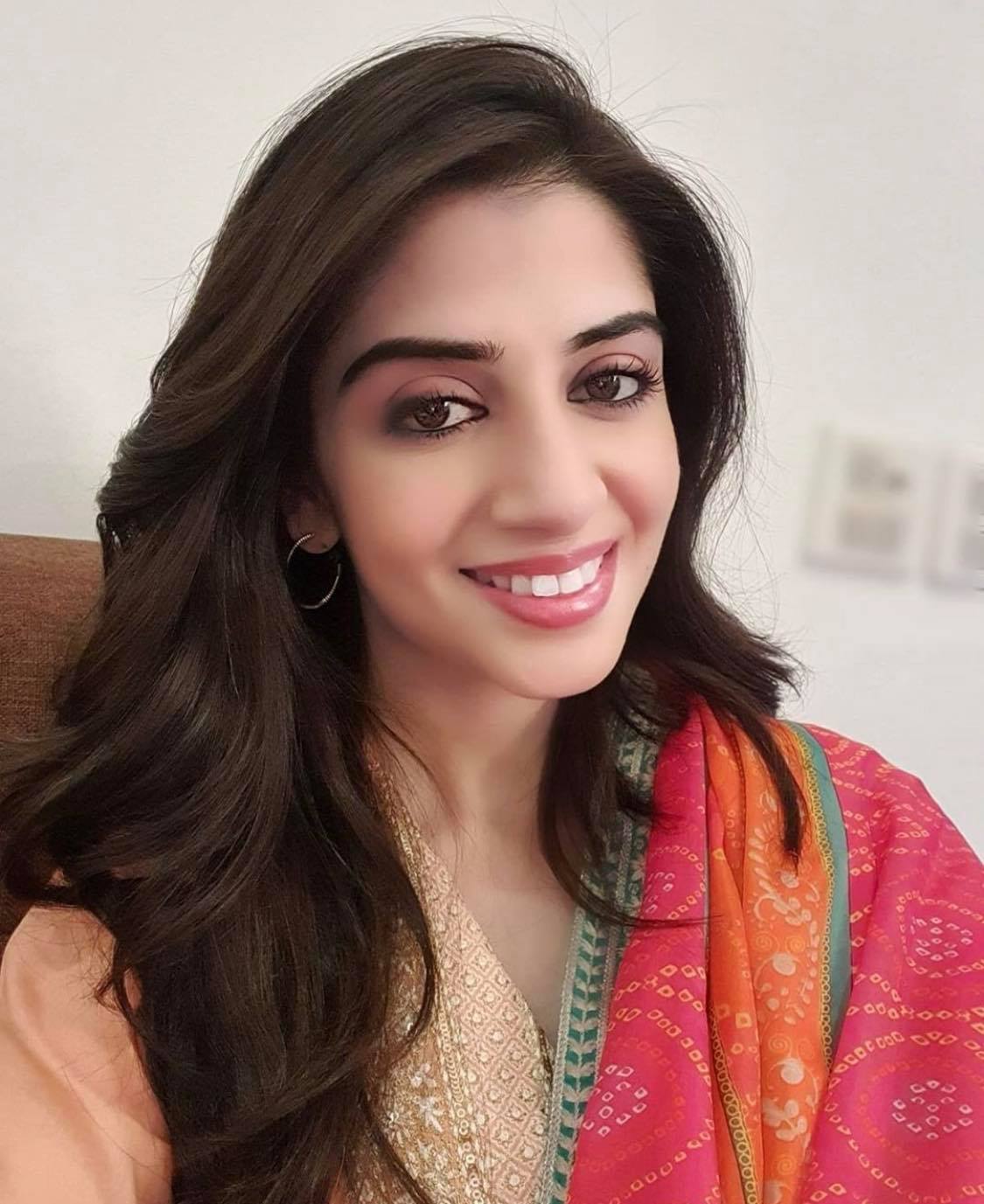 Sana Javed Husband
Sana Javed is not married yet but she is really sure what qualities should be there in her future husband. She wants to get married to a man who is fairly nice looking but more than that she wants him to be, "someone who is able to both give and receive respect. I am not talking about respect just for one's wife. It would be someone who knows how to respect his in-laws, his own family members, his colleagues, his friends and even his servants. It would be someone who graciously accepts respect without letting it go to his head."
While giving another interview She shared that her husband should be, "someone with a lot of character, a sense of responsibility and a high level of morals. I hope that I will find someone who will not only be well-educated but progressive and enlightened, as well."
She does not like men who are insecure. She feels that being distrustful is pathetic and despicable.
Sana Javed Husband Name
Many people are curious to find out who She is going to marry. There are many others who think that she is married and they keep on searching for her husband name.
Sana Javed Wedding
She does not talk about her future plans in her interviews. In an interview she gave some 5 years back, she made it quite clear that the wedding was not on the cards. All these years later too, she will only get married when she finds her ideal man because she has no intention of compromising in this regard.
Sana Javed House
Some of the pictures that Sana posted on Eid give a sneak peek into her lawn and her living room. Other than that her rarely posts pictures from inside her house.
Sana Javed Drama List
She is now really choosy about the dramas she works in. There was a time when she did not really know which projects to choose but now with the experience she knows how to pick the right scripts. Here are the dramas in which She has been seen in all these years.
Mera Pehla Pyaar
Shehr-e-Zaat
Adhoori Aurat
Meenu Ka Sasural
Pyare Afzal
Goya
Koi Deepak Ho
Dil Ka Kya Rung Karoon
Ranjish Hi Sahi
Mana Ka Gharana
Aitraaz
Intezaar
Zara Yaad Kar
Intezar
Romeo Weds Heer
Khaani
Ruswai
Dar Khuda Se
Sana Javed Instagram
She has 3.6 million followers on Instagram. She uses her Instagram handle to keep her fans updated. She does not interact much with her fans on Instagram but keeps it active enough otherwise.
Sana Javed Dresses
She is blessed with good looks and her sense of styling makes her look even more attractive. Sana Javed loves wearing dresses that are traditional and designed beautifully. Any Pakistani girl can draw inspiration from Sana's great sense of dressing.
Sana Javed Family Pics
Sana Javed has never shared pictures of her parents. It is definitely surprising that even though she has been in showbiz for so long yet she has never shared the pictures of her parents. Here is a picture of Sana Javed with her brother when they were kids.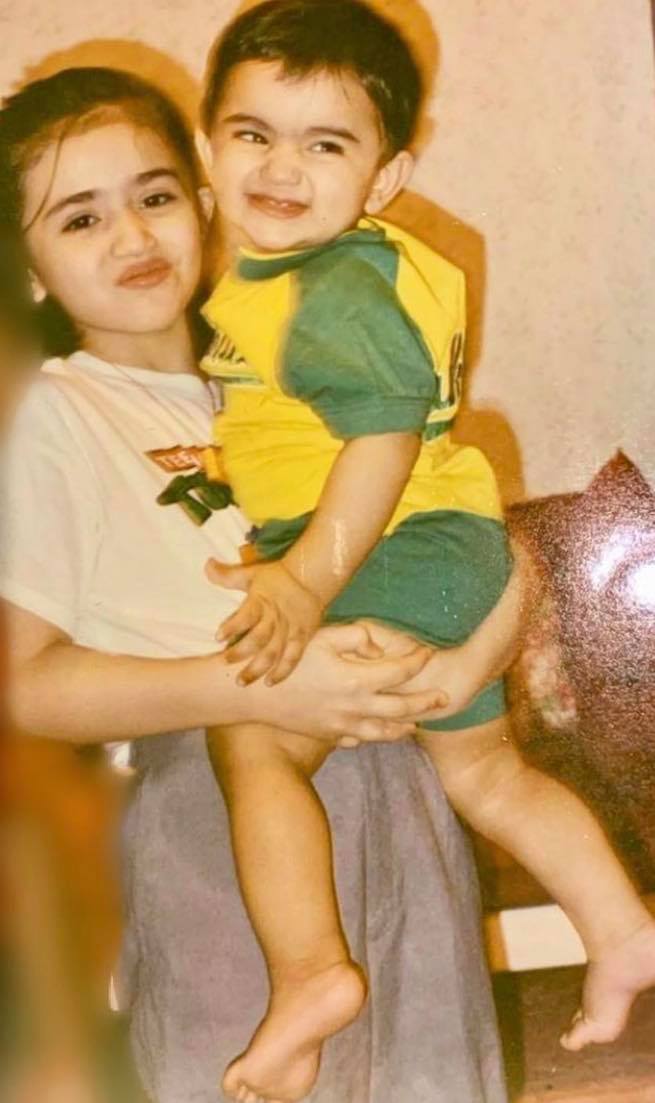 These are the pictures of Sana Javed's sister and brother.