Hum Tv dramas never cease to excite and engage the viewers. Hum Tv is the leading entertainment channel of Pakistan which has always set the bar high. Hum Tv dramas are known for their good standard and quality. This is the reason why Hum Tv dramas are popular among masses. Hum Tv has given the drama watching viewers many memorable dramas in the past and this year too Hum Tv continued to entertain its viewers with a lot of quality dramas. Some of these dramas were groundbreaking because their subject and execution was brand new. There were others which kept the viewers hooked because of the engaging storylines and superb performances.
It can be challenging to hold the viewers' interest nowadays because they are spoiled for choice. There is intense competition between channels therefore staying ahead of others is definitely no easy feat. Hum Tv however continues to maintain a standard which makes the viewers tune into this channel for quality entertainment which makes it a well-reputed entertainment channel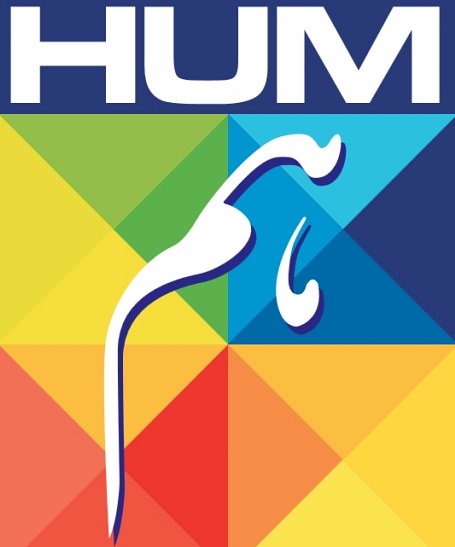 Here is the lost of the top 10 dramas which aired on HUM TV in 2019.
Ranjha Ranjha Kardi
Writer: Faiza Iftikhar
Director: Kashif Nisar
Producer: MD Productions
Ranjha Ranjha Kardi was hands down one of the most well-written, brilliantly acted-out and superbly executed dramas of 2019. It was one of the best Hum Tv dramas. This drama set the bar so high that many of the viewers who followed it religiously, couldn't help but compare every good drama and performance with it. Ranjha Ranjha Kardi's story was unusual, intriguing as well as thoroughly entertaining. Imran Ashraf and Iqra Aziz's outstanding performances coupled with some of the most unique characters made Ranjha Ranjha Kardi an exceptional show which kept the viewers glued to their television screens. There are very few dramas which leave an everlasting impression and this was definitely one of them. Ranjha Ranjha Kardi gave the viewers some of the most memorable characters played superbly by few of the best actors of the Pakistani drama industry.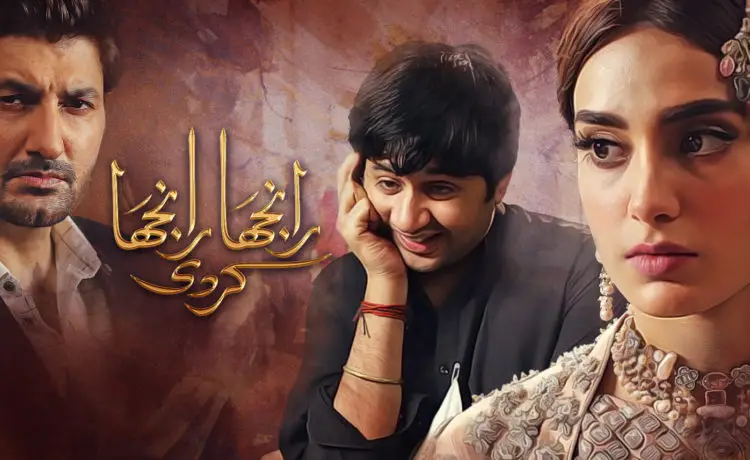 Khaas
Writer: Sarwat Nazeer
Director: Danish Nawaz
Producer: MD Productions
Khaas was one of the most popular Hum Tv dramas this year. When this drama started many people were under the impression that this was going to be yet another story of an abusive marriage. The drama did deal with this issue but in a really intelligent and refined manner. Khaas highlighted issues relating to marital abuse which were not run-of-the-mill and it did so effectively. The characterizations and performances stood out just as much as a script which was written down superbly. This was one of the most talked about dramas since it gave the viewers so much to reflect upon. Sanam Baloch, Ali Rehman, Hira Tareen and Haroon Shahid gave exceptional performances in this drama serial.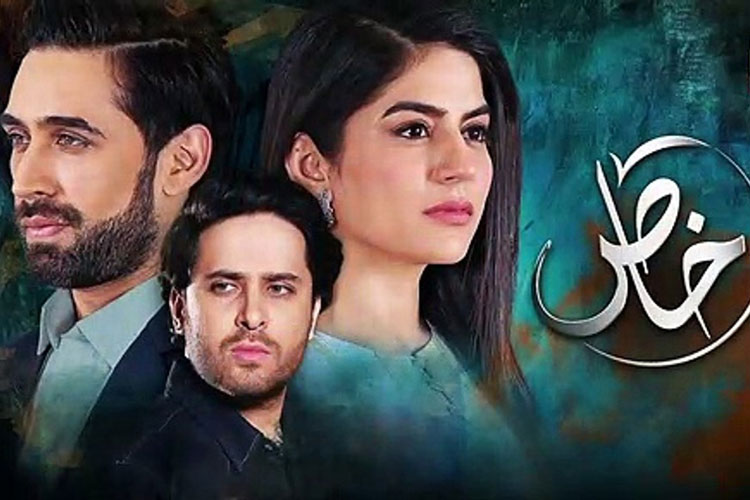 Ishq Zah-e-Naseeb
Writer: Hashim Nadeem
Director: Farooq Rind
Producer: MD Productions/ Moomal Productions
Ishq Zah-e-Naseeb offered a different storyline with few of the most brilliant performances by the leading actors in particular. It also has enough tracks, twists and turns to keep the viewers' interest intact. Ishq Zah-e-Naseeb is the kind of drama which keeps the viewers hooked because the story has suspense and substance. Hashim Nadeem often comes up with original stories which are unlike any other and Ishq Zah-e-Naseeb is surely one of them. Zahid Ahmed's performance in this drama has been hailed as one of the best performances of his career. Ishq Zah-e-Naseeb proved to be yet another feather in the cap of Hum Tv by being one of a kind murder, mystery and thriller.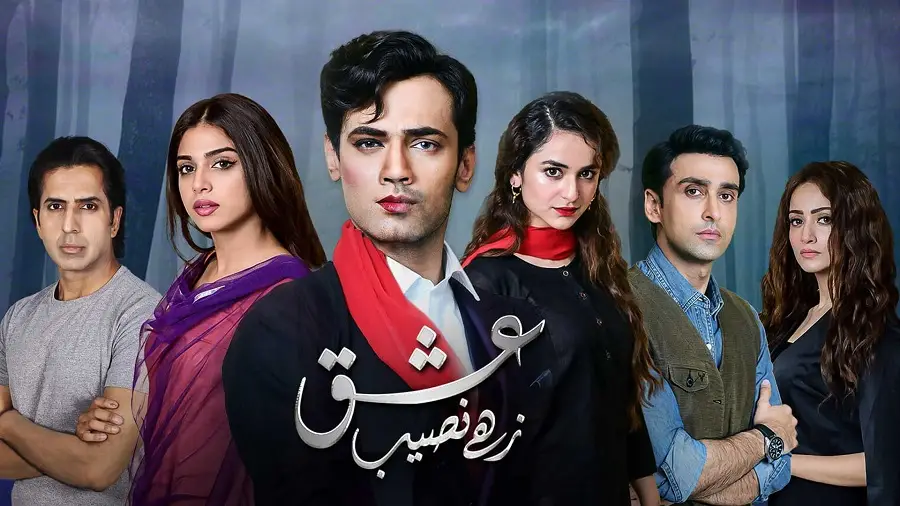 Inkaar
Writer: Zafar Mairaj
Director: Kashif Nisar
Producer: MD Productions
Inkaar dealt with a sensitive topic and did so with great responsibility. The writer took inspiration from real-life incidents and did complete justice to a difficult script. Inkaar highlighted the importance of consent in a relationship and showed why some men find it impossible to respect women the way they deserve to be respected. Yumna Zaidi, Imran Ashraf, Sami Khan, Munazzah Arif and Rehan Sheikh's performances in this drama gave it the edge it needed to stand out. The makers of Inkaar kept everything real and to the point without compromising on showing details which were important to make the viewers understand the characters and relate to the story. Inkaar was meaningful as well as engaging, definitely one of the best Pakistani dramas this year.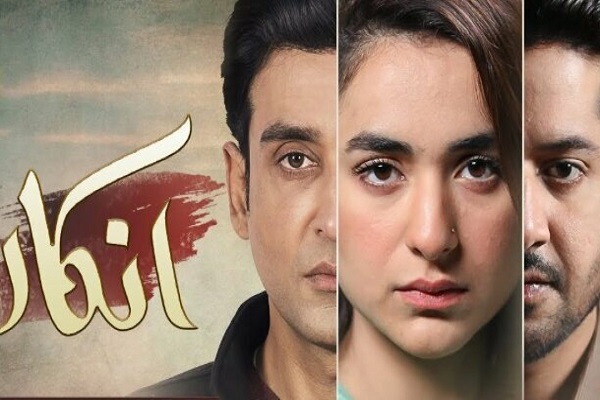 Anaa
Writer: Samira Fazal
Director: Shehzad Kashmiri
Producer: MD Productions
Anaa's story was relatively simple in the beginning but it became complicated and more appealing as the drama moved forward. Anaa had a definite appeal. The new faces in this drama and solid performances from some of the more experienced actors made this drama interesting. Naimal Khawar and Usman Mukhtar's on-screen chemistry made the viewers fall in love with their track. Hania Aamir's portrayal was brilliant as usual, she made you feel for her character and kept your interest alive. Anaa was a nice break from some of the more heavy duty dramas, it was an entertaining play for the most part. This drama also explored relationships, the role ego plays in destroying relations and most importantly there were no black and white characters in this drama.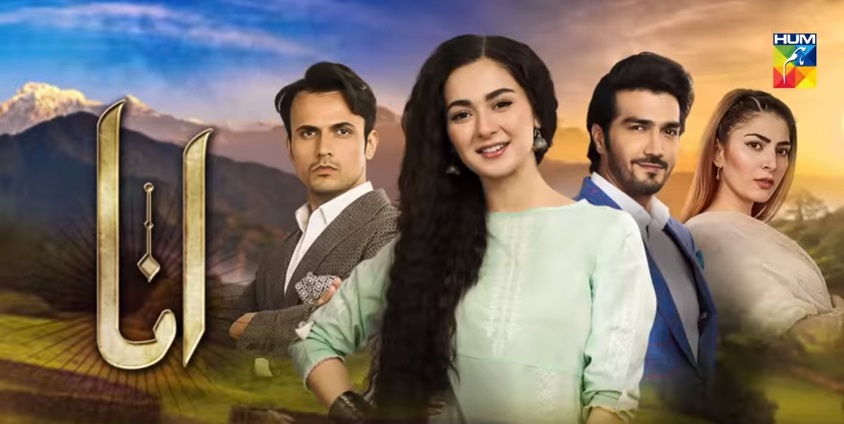 Meer Abru
Writer: Farisa Afzal & Wasiq Ali
Director: Furqan Adam
Producer: MD Productions
Meer Abru's simple story has enough going for it to keep the viewers hooked to their television screens. This drama is a must watch for all those viewers who like light hearted entertainment with the perfect blend of emotions. Meer Abru's fast pace and engaging screenplay are its biggest strength which made it one of the most watched Hum Tv dramas of 2019. Sanam Chaudhry, Noor Hassan and Mirza Zain Baig's phenomenal performances contributed to the success of this drama.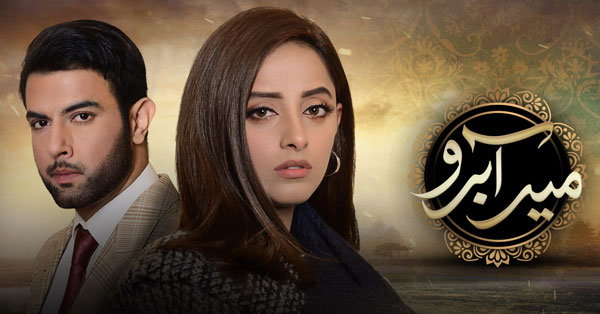 Baandi
Writer: Asma Nabeel
Director: Syed Ahmed Kamran
Producer: Moomal Productions
Baandi proved to be yet another meaningful drama written by Asma Nabeel of the Khaani fame. Baandi highlighted the issue of exploitation of the weaker class at the hands of those who have wealth and enjoy a higher status in the society. This drama had multiple tracks and variety of character, each one of which offered something tangible. Muneeb Butt and Aiman Khan's fan following also added to the popularity of the drama. Yasir Hussein's performance was liked and praised by everyone who watched this show since this was the first time that he played a negative character yet he nailed it completely.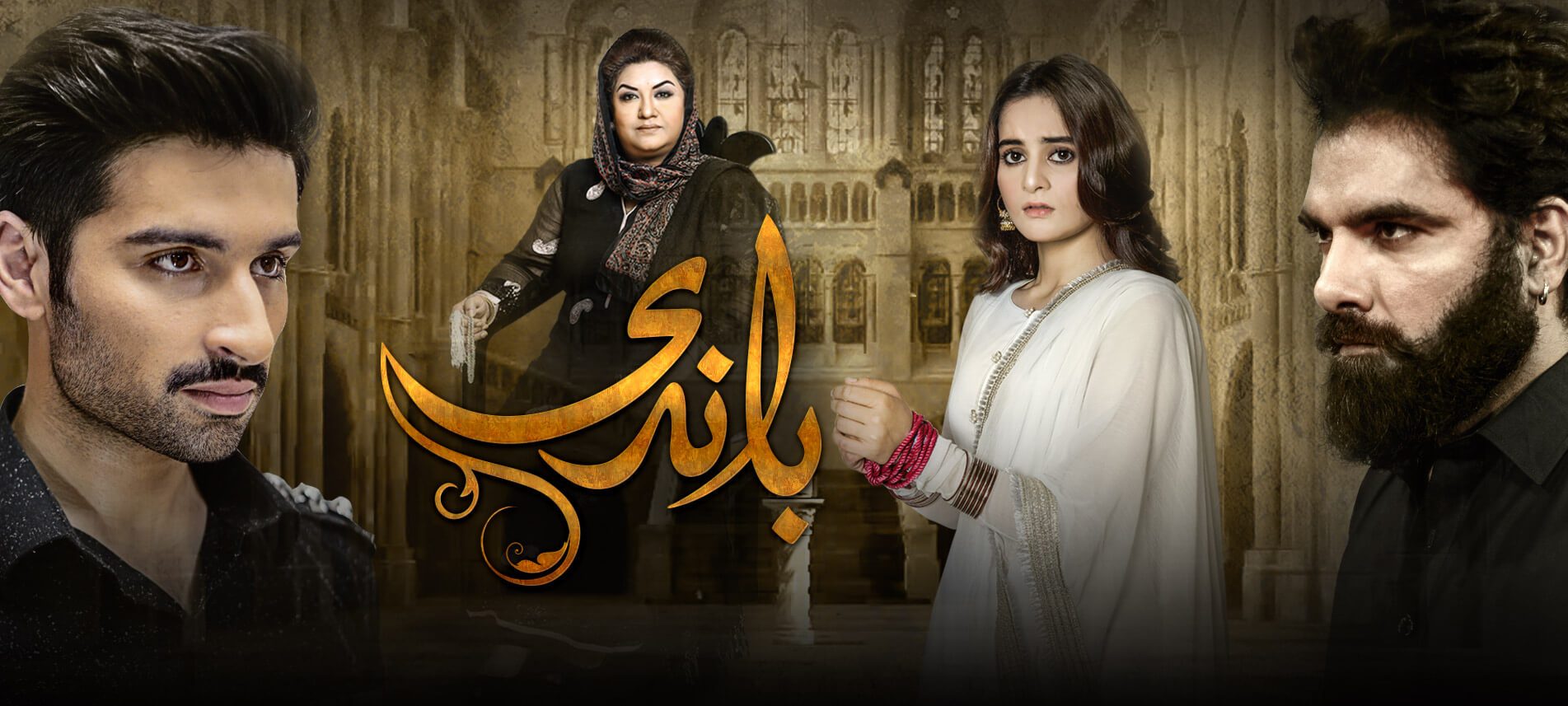 Suno Chanda 2
Writer: Saima Akram Chaudhry
Director: Ahson Talish
Producer: MD Productions
Suno Chanda 2 was a Ramazan special serial which was a sequel of a comic serial with the same name. Those viewers who enjoyed Suno Chanda's comedy and light entertainment must surely tune into this one as well. Suno Chanda 2 also bagged awards at the recently held Hum Tv Awards. There were very few comic serials in 2019 which truly entertained the viewers and Suno Chanda 2 was one of them. Nadia Afghan's outstanding performance entertained and enthralled the viewers. Arjumand Rahim, Raza Talish and Sabeena Farooq's characters and their performances were an entertaining addition to this serial. Suno Chanda 2 was the kind of mindless entertainment which had enough going for it to keep the viewers engaged right till the end.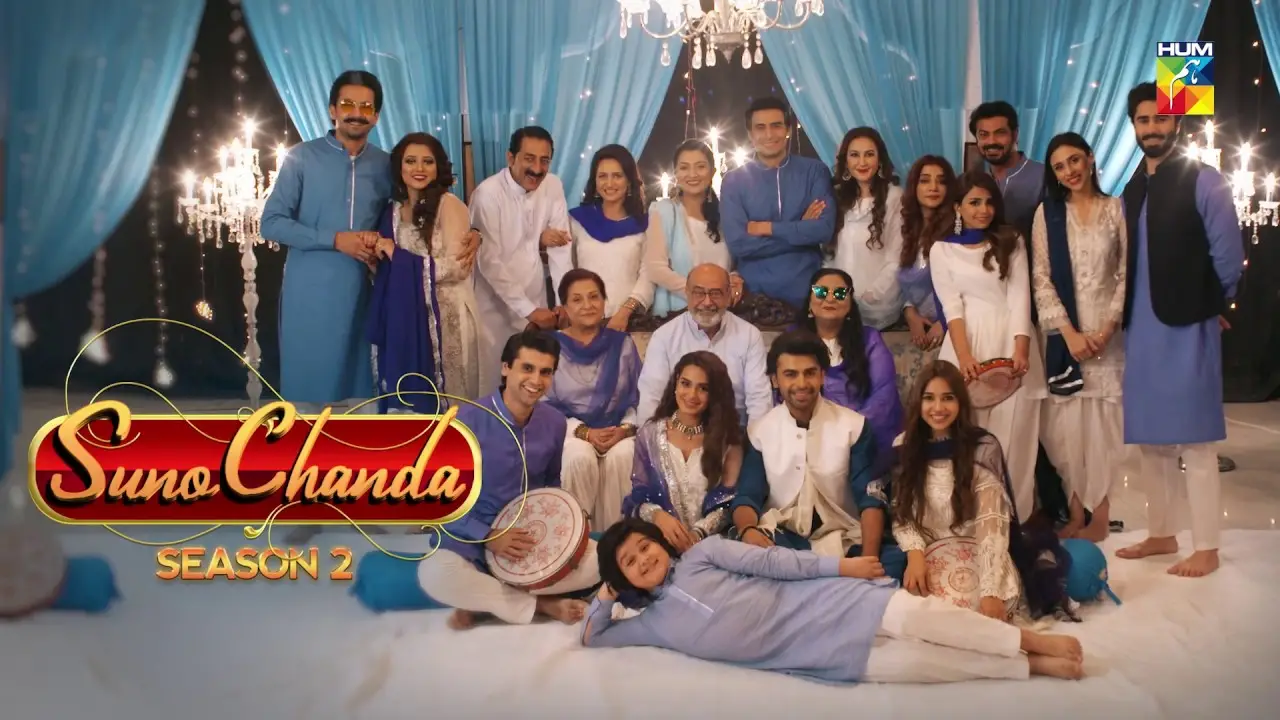 Ehd e Wafa
Writer: Mustafa Afridi
Director: Saife Hassan
Producer: MD Productions/ ISPR
Ehd-e-Wafa is one of those few dramas which provide complete family entertainment. Unlike other dramas, this one does not deal with marital issues but it deals with the journey of four friends who come from completely different backgrounds. Each track offers something new and refreshing. Zara Noor Abbas, Ahad Raza Mir, Ahmed Ali Akbar and Wahaj Ali's superb performances coupled with Saife Hasan's skillful direction make this drama a must watch. Unlike other dramas directed by ISPR, this one does not focus wholly on the lives of the army men which is another refreshing change.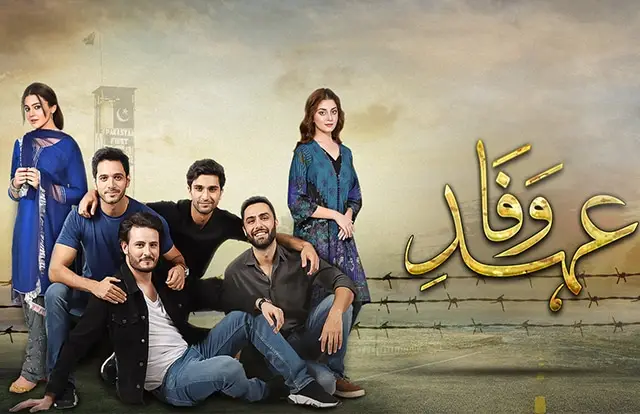 Tawaan
Writer: Rahat Jabeen
Director: Syed Wahab Jaffri
Producer: MD Productions
Tawaan is another must-watch Hum Tv drama of 2019 which explored emotions and relationship in such a way that the viewers couldn't help but tune into this show every week. Tawaan's story was not new but this drama was made interesting by the way this story was executed and taken forward. Emaad Irfani and Moomal Khalid's sizzling on-screen chemistry added to the charm of this drama and kept the viewers thoroughly entertained. The supporting characters of this drama also made it more engaging.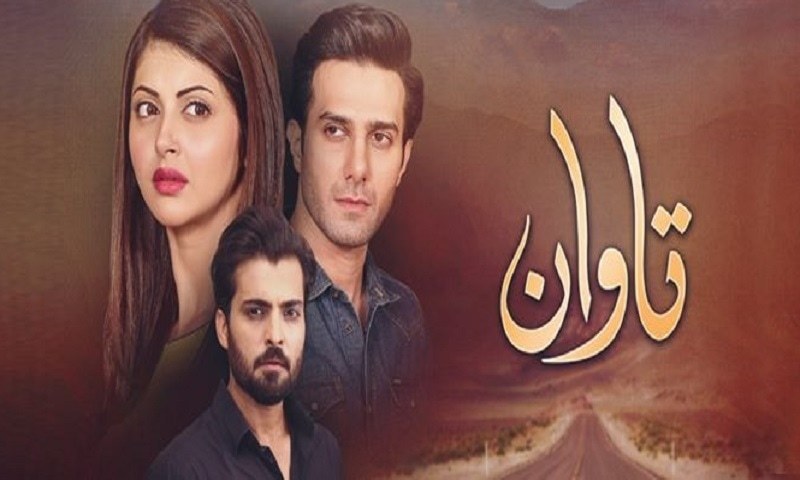 How many of these dramas have you watched? Which one is your favorite? Which one of these Hum Tv dramas will you watch next? Don't forget to share your thoughts and views in the comments section.