The barat function of Sanam Jung's sister was held on 3rd of August 2020 in a small gathering. The gorgeous Jung sisters were seen enjoying at the wedding ceremony like earlier at the Mayoun.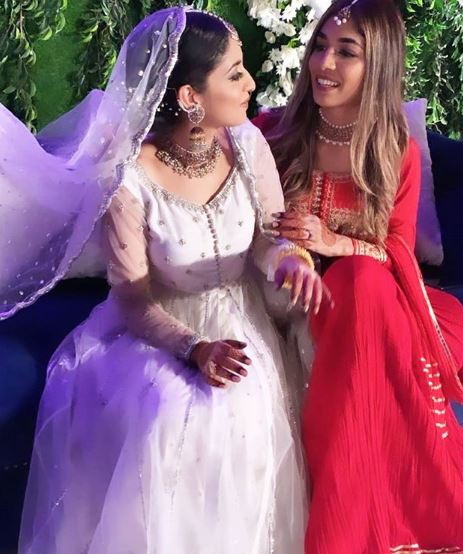 The bride Sonia was seen carrying a minimalistic white outfit with gold details.
She wore white flowers on her hair to add elegance and alluring jewelry pieces. The bride's makeover was by Sheeba the makeup artist though sonia is a makeup artist herself.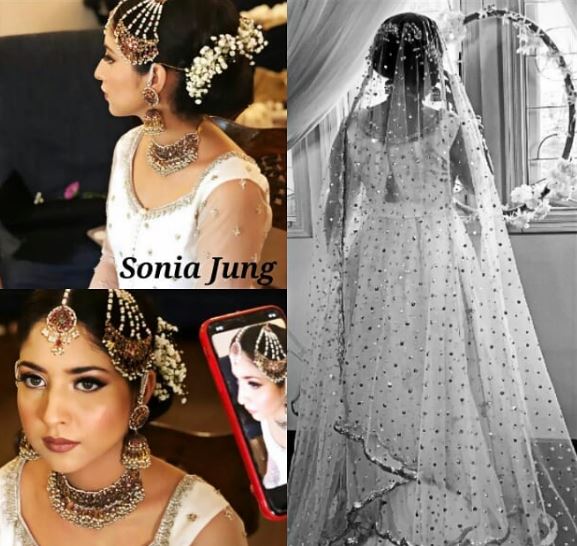 The cutie pie Alaya Jaffri daughter of Sanam Jung was also seen at the wedding of her beloved khala. She is absolutely loving the wedding cake.
Sanam also shared it in her instagram story that the wedding decor and planning was done by her sister Anum Jung.
Sanam was seen getting quite emotional on her sister's barat whom she considered the sweetest of all and is mssing her already.
We wish her all the best for her future!