Characterizations in dramas can make all the difference. Apart from the storyline, different shades of the characters in a drama attract the attention of the viewers. Even a negative character can stand out and leave a mark if it is etched out well. Similarly, a well-etched-out supporting character can sometimes have more of an impact than a leading character. In order for a character to stand out, it should be layered and logical. The best dramas are obviously those in which the leading and the supporting characters hold the interest of the viewers and keep them intrigued. Also, the journey of these characters plays a crucial role in making them more appealing. Every year, Pakistani drama writers give us so many unforgettable characters that leave a lasting impression. Right now there are so many dramas that have the most amazing characters, both positive and negative.
Here is a list of the best characters from Pakistani dramas right now:
[lwptoc]
Moosa (Raqse Bismil)
Moosa has to be one of the most unusual leading men in Pakistani dramas. He is a flawed character but his definite appeal makes him the top candidate for this list. The character has been penned down convincingly throughout. The writer showed the uncultured, emotional, impulsive, and rigid side of Moosa in the first few episodes. Once he fell in love and found out the truth about Zohra his character development started. Gradually, Moosa learned so much which he never thought he would have to learn, ever! He has completely changed in these 18 weeks and his journey continues to be the most engaging element of the drama. This character has the viewers' undivided attention because Moosa's strengths and weaknesses have been penned down beautifully by the writer. The fact that Imran Ashraf has owned this character throughout and has never hesitated to translate different shades of his personality on screen has made all the difference. The success of the drama rests largely on this character.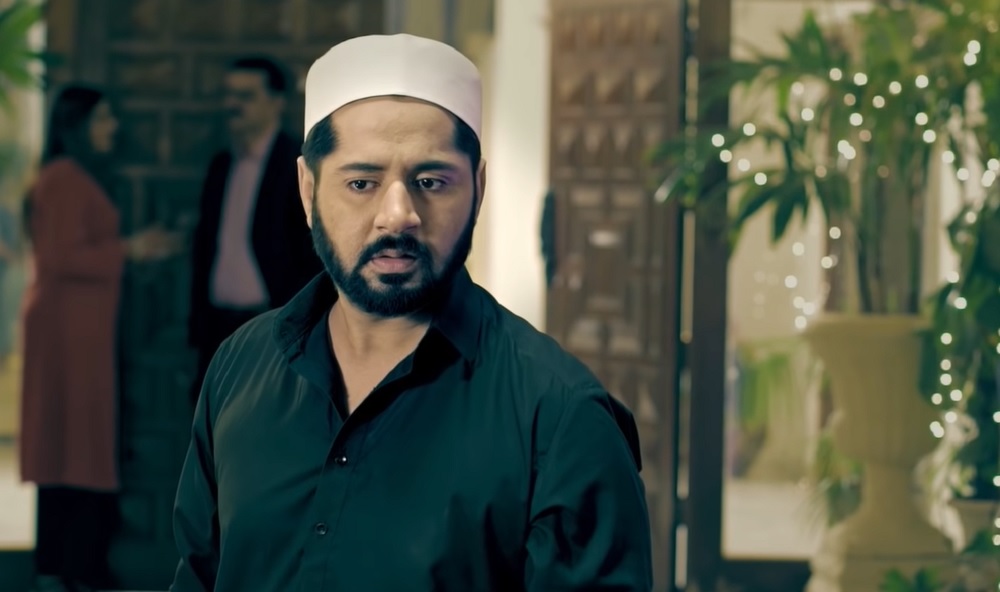 Jalal (Aulaad)
Jalal is the head of the family in Aulaad who is constantly tested by his sons. He is a father who dedicated his entire life to educate his sons and make them independent, yet when it was time for them to help him out financially they refused to take responsibility. Jalal made some grave mistakes throughout to hold his family together and as a result ended up losing his house and daughter. Through this character, the writer has intelligently shown that parents should not depend on their children wholly. His mistakes serve as a lesson for all the parents out there. It is rarely ever that the premise of the entire story in Pakistani dramas rests on an older protagonist therefore Aulaad's main protagonist is one-of-a-kind. Muhammad Ahmed is a phenomenal actor who always adds intensity to all the characters he plays. His performance coupled with how beautifully this character has been penned down makes this character one of the best this season.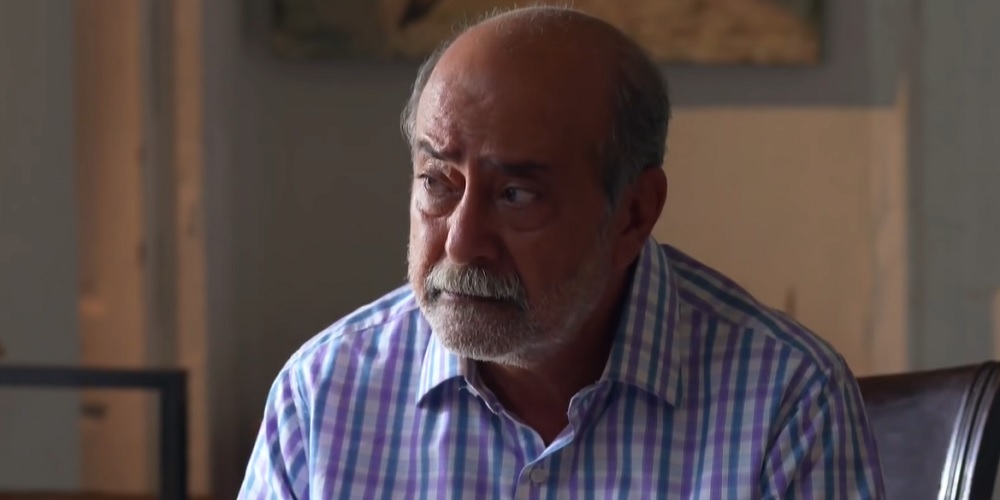 Afreen (Aulaad)
Afreen is a breath of fresh air in the drama serial Aulaad which has many selfish and negative characters. Afreen is a woman who is caring and loving, even though her husband does not support his parents but she always tries her best to make her husband understand that he is not being fair. She has some really positive traits but she has not been able to 'help' her husband and his family the way she would have wanted to. Even though she disagrees with her husband on so many things but she goes along with whatever he decides and does so without coming across as a bechari. The writer has shown through this character that sometimes the daughters-in-law can give the kind of love to their parents-in-law which the sons do not. Since there are two other daughters-in-law in the drama who are selfish and manipulative, Afreen balances out this negativity and keeps the portrayals from being stereotypical. Sunita Marshal has pulled off this character elegantly throughout hence making it stand out.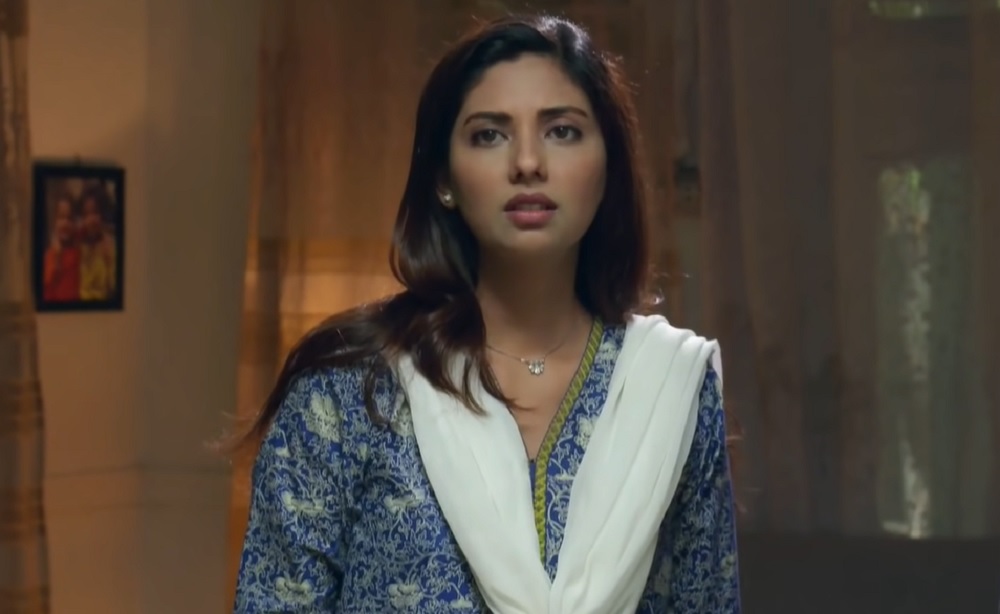 Mooni (Aulaad)
We are genuinely pleased to see an accurate representation of people with special needs in Aulaad. Mooni is one such character who has certain challenges because of which her parents have to constantly struggle to keep her situation from getting worse. Since every character in this drama serves a bigger purpose, we feel that Mooni also served the purpose of making people see that such people need unconditional love. They are also sensitive and loving individuals who are easily disturbed if they are met with challenges that are incredibly overwhelming. Through this character, the writer has also shown how important the support of the entire family is in order to keep such family members from feeling alienated. Qudsia Ali's effortless portrayal made the viewers fall in love with her character. Mooni's exit from the drama proved to be a turning point for many characters in the drama.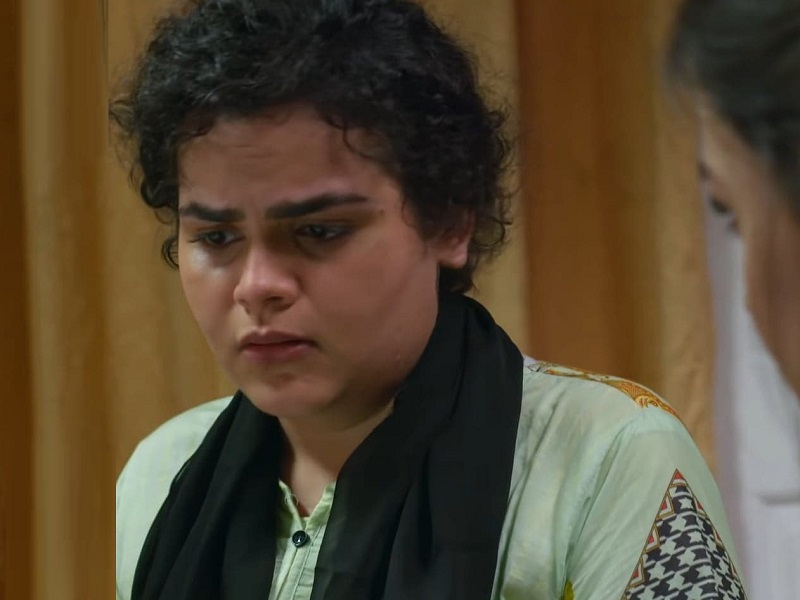 Adnan (Aulaad)
Adnan is one of the three sons in the drama serial Aulaad who disappoint their parents and even hurts them repeatedly. Even though his character is not likable, we truly appreciate how it has been penned down and translated on screen. Adnan has a weak personality which is why he is easily convinced by his wife who keeps on telling him to be more 'selfish'. There is a good side to him but he does not care about his parents enough to put his foot down. This character shows how important it is for men to maintain a balance in relationships. Although Adnan is a sensible and intelligent man, he failed to keep this balance and therefore failed his parents. Furqan Qureshi has made sure that this character comes alive on screen in a way that the viewers do not have a problem connecting to it.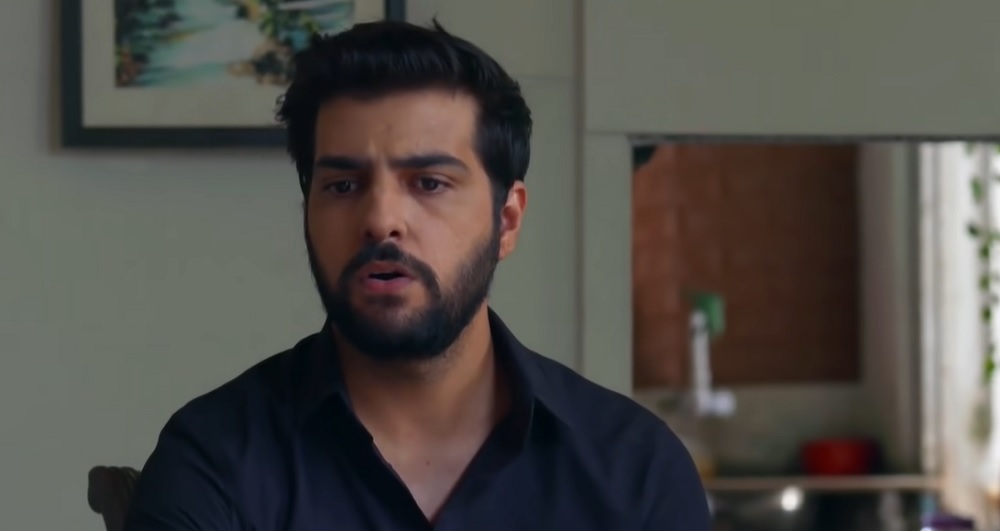 Aslam (Pehli Si Mohabbat)
Aslam from the drama serial Pehli Si Mohabbat is turning out to be such an interesting character as the story progresses. In the beginning, he came across as an immature and emotional young man but through his interactions with his family members who he holds dear, the viewers got to see a side of his personality that is likable and endearing. He is much more than a nakaam ashiq, he is a brother who witnessed his sister go through the worse, and that has shaped up his personality. As a grown man he is sensitive and does not want Rakhshi to go through what his sister went through. Even the careless element of his personality is never annoying but interesting addition to the character. Sheheryar Munawar has truly embraced this character and given it his best.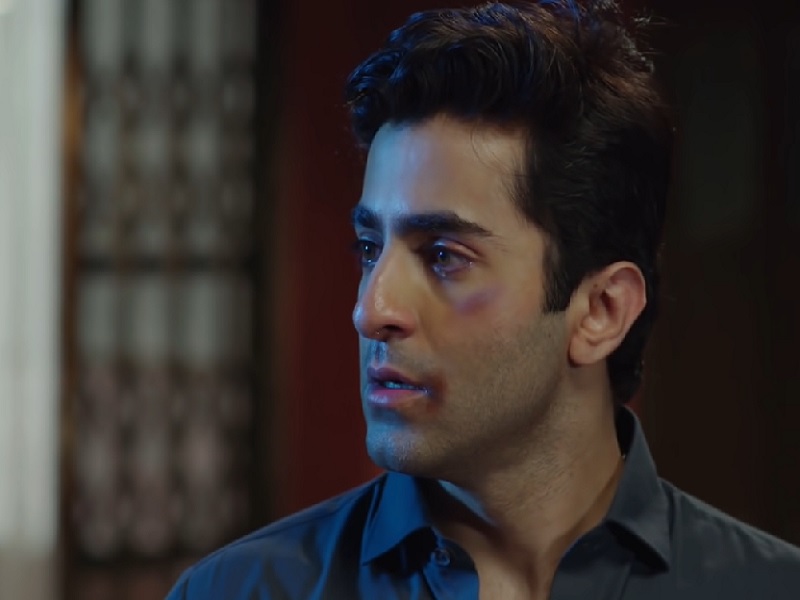 Sumbul (Dil Na Umeed Toh Nahin)
Sumbul is the main lead in drama serial Dil Na Umeed Toh Nahin. Despite of everything that happened to her, she never gave up and even now continues fighting for her freedom. Her backstory was presented on screen in such a way that the viewers had no difficulty relating to who Sumbul was and what shaped up her personality from the start. She was sold to Surraya auntie at a young age and even though she has been living this life for so long, she does not only wish to be free herself one day but she has a bigger objective of freeing all the other girls as well. Strong, sensitive, and wise, Sumbul is the kind of leading lady who reaffirms our faith in Pakistani dramas. Yumna Zaidi's brilliant performance has definitely added more intensity to this character.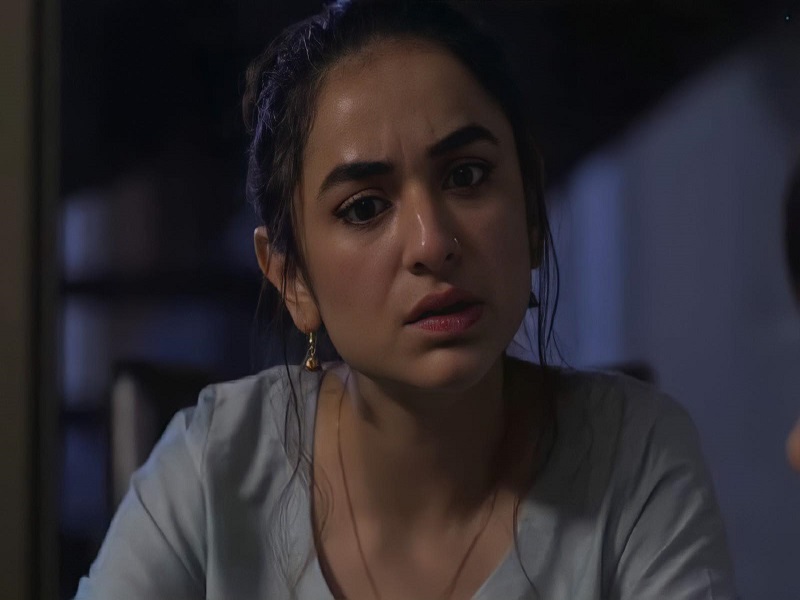 Najma (Dil Na Umeed Toh Nahin)
Najma is a mother who supports her daughters even though it requires going against her husband's will. She is not a rebel but an intelligent woman who is making a difference bit by bit. The character has been written down logically and translated on screen convincingly. She is a caring and nurturing woman who fights against all odds and is wise enough to know the challenges she faces. Samiya Mumtaz makes Najma's character a treat to watch because she brings out her gentle and caring nature superbly on screen.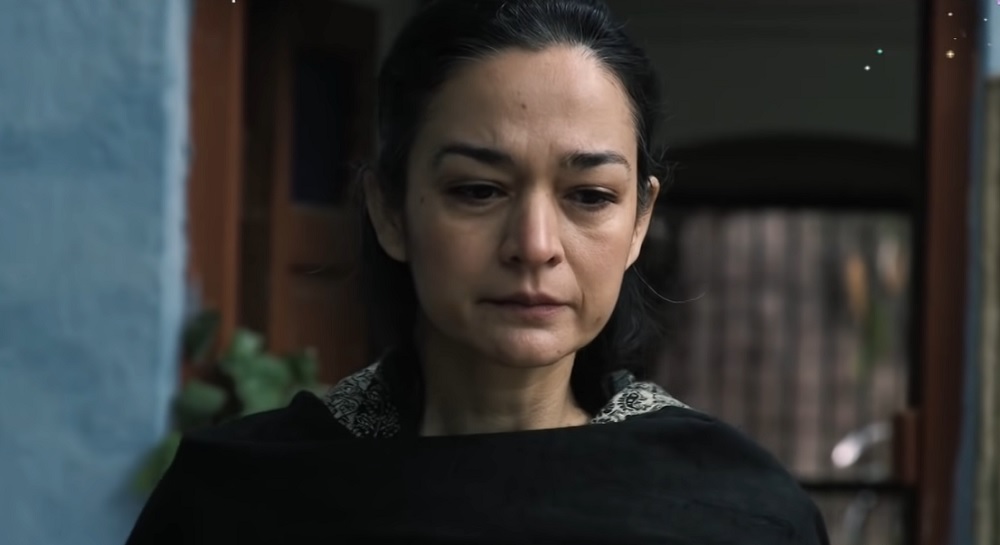 Naeem Sherwani (Dil Na Umeed Toh Nahin)
Naeem Sherwani is a negative character yet he made it to this list because through this character the writer has intelligently highlighted the hypocrisy of our society. His sick mentality and his need to control women, unfortunately, represent the mentality of so many such men who blame women and want them to cover up because they are actually the ones with a dirty mind! He has a 'fan following' because a lot of people agree with his agenda and then there are others such as Qazi sahib who do not necessarily agree but go along with everything simply to be part of the 'group'. Kashif Mehmood has done complete justice to this character.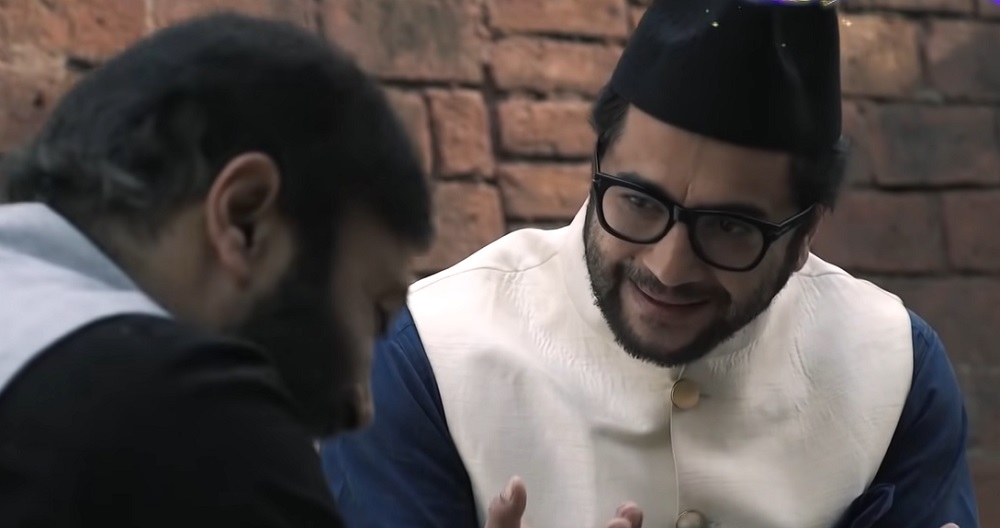 Surraya (Dil Na Umeed Toh Nahin)
Surraya auntie runs a brothel and she was once a young girl who was sold just like all the other girls who work for her now. She lacks empathy; she is also highly manipulative and materialistic. This is another character that aptly represents a vicious circle. Even though she was once a victim of human trafficking, she does not think twice before putting the girls' lives in danger. She learned to be cruel at a young age therefore all she cares about is material gains. The way she exploits girls and manipulates them has been presented so well on screen. Navid Shehzad is phenomenal in this role.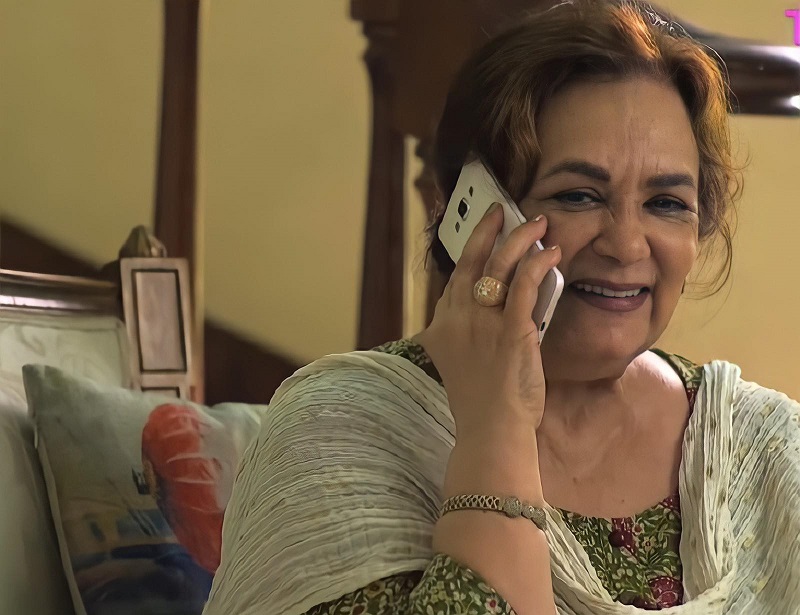 Haider's Mother (Fitoor)
In the drama serial Fitoor, it won't be wrong to say that the only wise and rational character is of Haider's mother played beautifully by Ismat Zaidi. She has seen how hard her only child has struggled and how long it took him to move past the heartbreak, therefore now more than ever, she is adamant to turn things around. She is the kind of mother who understands and adores her son but is also not afraid to call him out when she feels he is losing sight of rationality. She has done what it takes to make her daughter-in-law Dilnasheen feel welcomed and a part of the family. She realizes that because Haider is still preoccupied with the thoughts of Mehmal, it is affecting his relationship with Dilnasheen and for that, she is being the voice of reason and calling spade a spade. In Pakistani dramas, it is a rarity to find such mothers-in-law who do not turn a blind eye to the faults of their own sons, therefore this character is not only refreshing but the best one from the drama serial Fitoor.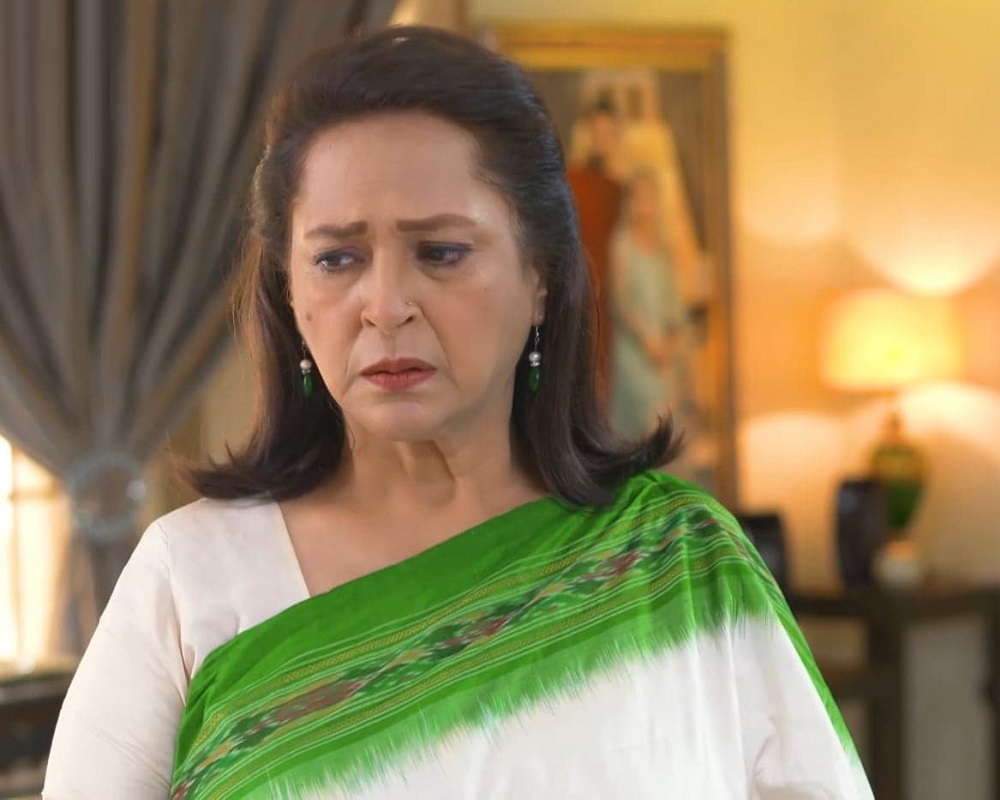 Ifrah (Qayamat)
Neelam Munir Khan has yet again done a character like Ifrah which probably happens to be the best thing about drama serial Qayamat. Ifrah is a strong-headed, emotionally independent, and intelligent girl who is sorted and knows what she wants out of life. Although things didn't turn out to be quite favorable for her because she was forced into a marriage that she was not happy about, she sacrificed her happiness for the sake of her niece but still, she decided to approach it on her own terms. This is what sets her character apart. Ifrah was also intelligent enough to turn her parent's condition around because she was able to figure out how her father was being treated unfairly. The best aspect about her character is that she doesn't really bother about what others think about her, especially when she knows that she is in the right.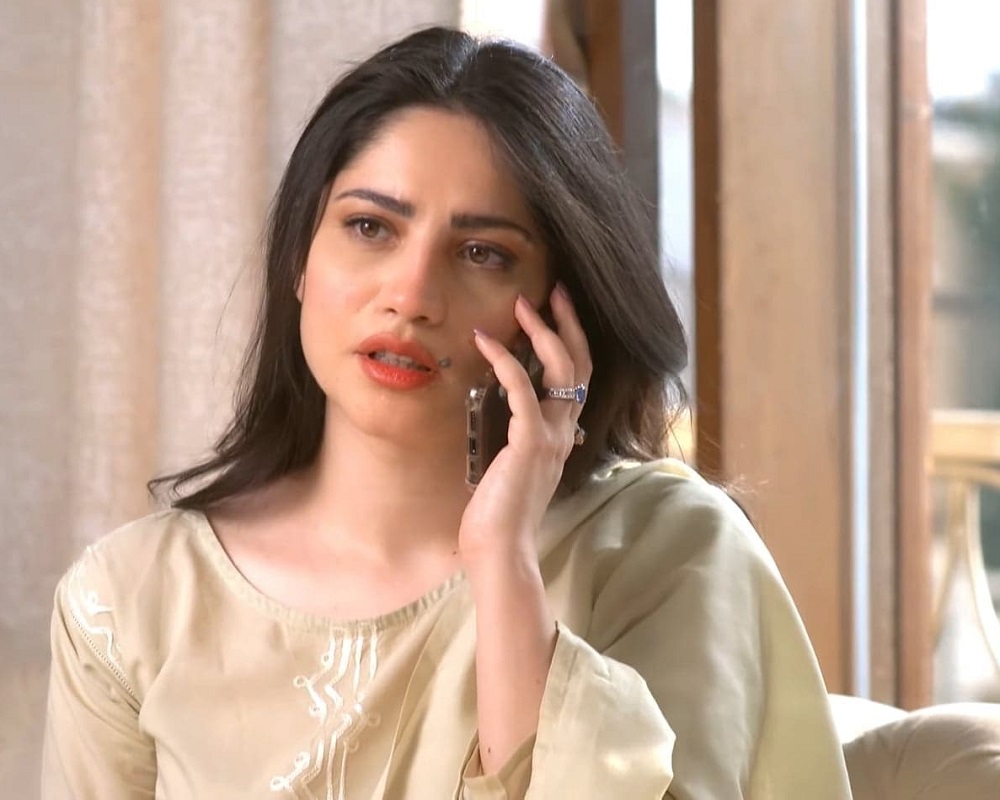 Meerab (Shehnai)
In Pakistani dramas, where all the men are known to be cold, indifferent, and flawed, Meerab's character is the complete opposite and a breath of fresh air. He is emotional, he is sensitive and very much in touch with his feelings. The best part about him is that he is a people's pleaser in a nice way and because he himself is so kind and nice, he sees those traits in others and often gets into trouble because he just can not say no. Meerab is not at all judgmental and believes in accepting everyone with their flaws and shortcomings. In Pakistani dramas, such characters are never really seen, this is why Meerab stands out so much and for all the right reasons. Affan Waheed should definitely do more roles like these, it is nice to see him experimenting and playing such characters to perfection.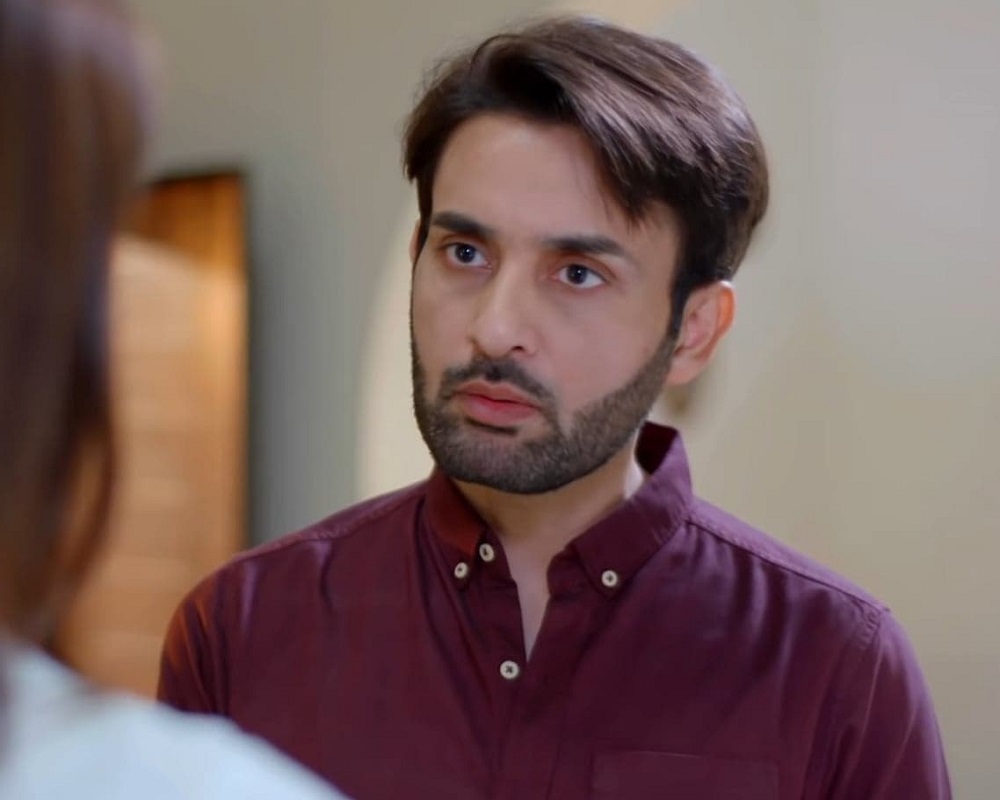 Absar (Shehnai)
Absar is the head of the family in the drama serial Shehnai and what makes him so special and different is the fact that he is not just the head of the family because he happens to be the eldest son. He is actually someone who likes to keep the family ties intact, despite seeing how his family members often become a part of the family politics, he steers clear from it all and makes sure that these petty issues are not blown out of proportion in a way that may result in severing the ties. He keeps his whole family together while making sure that they all practice forgiveness, kindness, and respect while dealing with each other. Another aspect that is endearing about Absar is the relationship that he shares with his daughter, he trusts her completely and has given her enough freedom to confide in him.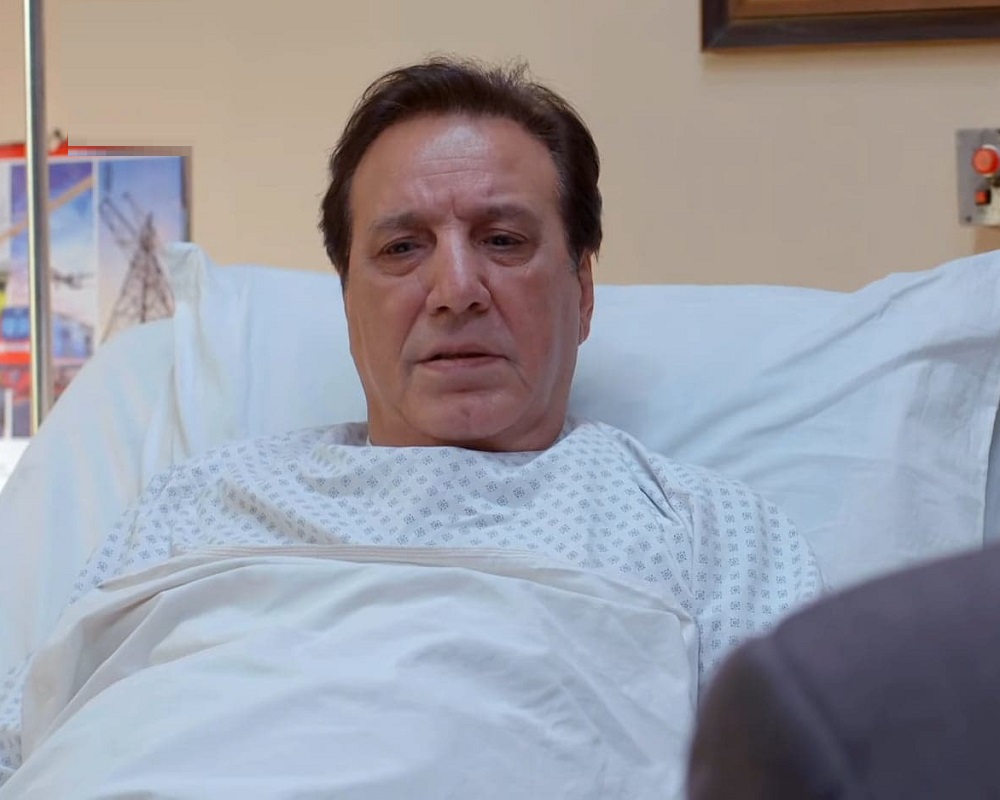 Sami (Safar Tamam Hua)
Ali Rehman is one such actor who makes sure to take such characters who have a lot of layers and substance to them. The character of Sami is no different because he is the kind-hearted and compassionate person in the family who values his relationships even if it means he has to give up on what he loves the most. Sami has been neglected but as he grew older, he realized that even in the background, he has enough responsibility as it is to maintain the balance in the family. He is the one who listens to everyone's problems and tries to find a solution. Sami would hardly complain about what is bothering him and because he is not so vocal about his issues, he often gets ignored. The way Ali Rehman has portrayed this character makes you feel for him and root for him that one day, he too will find his happiness and a way out from the traps that are holding him back.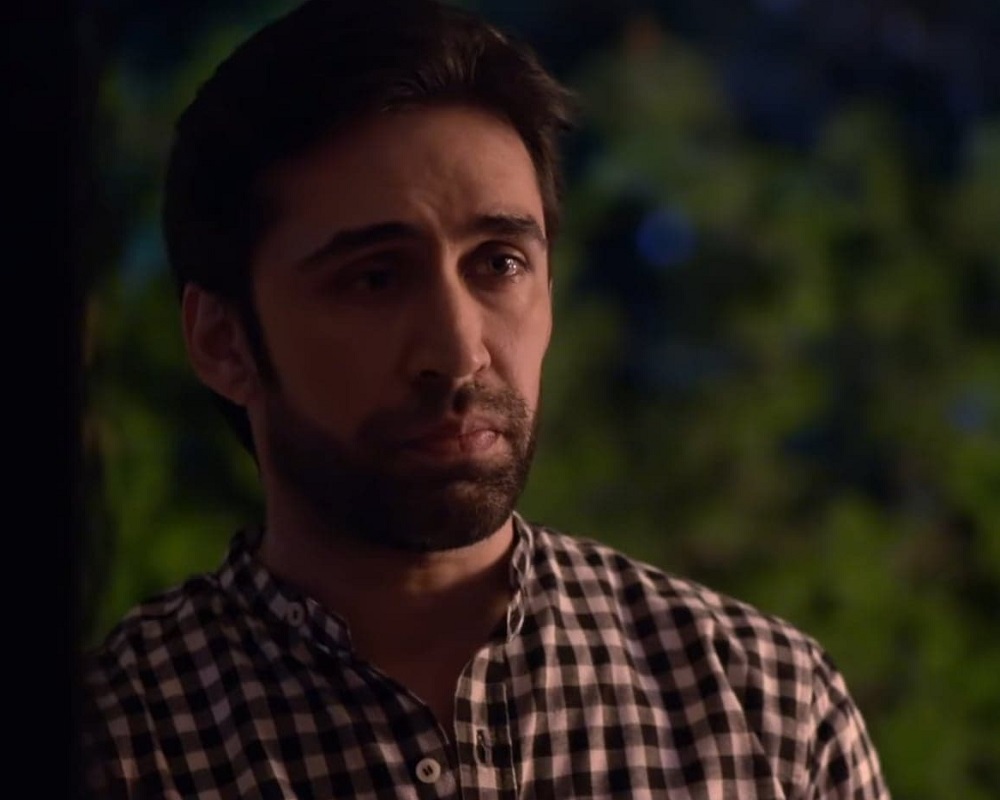 Qifayat (Shehnai)
Qifayat is the problematic one, but because of the way this character has been written by Radain Shah and performed by Saleem Mairaj, it makes it one-of-a-kind. It is so interesting to see his antics where he uses his energies in creating one problem after another. Qifayat is well aware of the fact that no one in the family likes him but he continues to push his agendas without even paying heed to it. He is one such character who despite being negative and a trouble maker doesn't really get on your nerves and makes it enjoyable seeing what he is upto.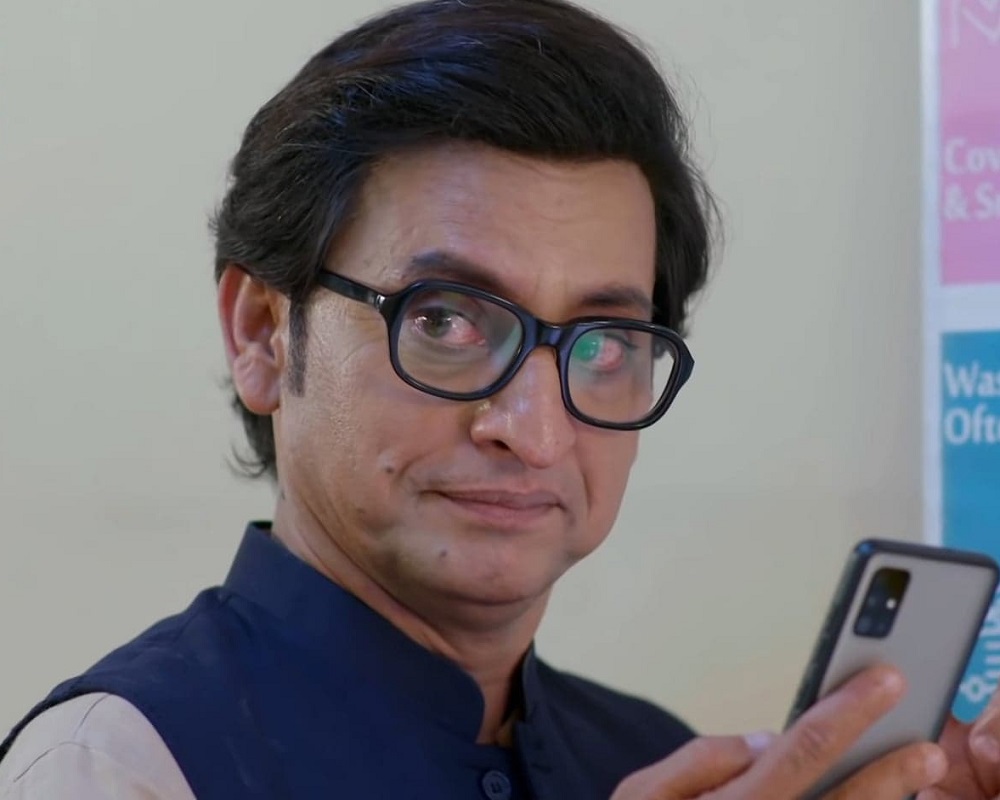 Hajra (Raqeeb Se)
In the drama serial Raqeeb Se, the writer Bee Gul has brought forth such a situation which has probably not seen before in any other Pakistani drama. Through the character of Hajra, the writer has shown how big-hearted a woman can be, how selfless she can be and when she puts her mind to it, how nurturing she can be for everyone around her. Hajra has loved her husband and justfied it every step of the way and this is why she puts everyone around her in perplexity when they see her calmness and selflessness. Hajra's love for Maqsood is her strength, which makes her selfless to accept the fact that her husband can share his life with a woman he has loved all his life. Hajra is like the binding force of this entire family and although she never gives herself enough credit, she is an integral part of Maqsood's life who has provided him the home, the comfort he needed after all that he went through. Sania Saeed has breathed life into this character and made it a lot more special.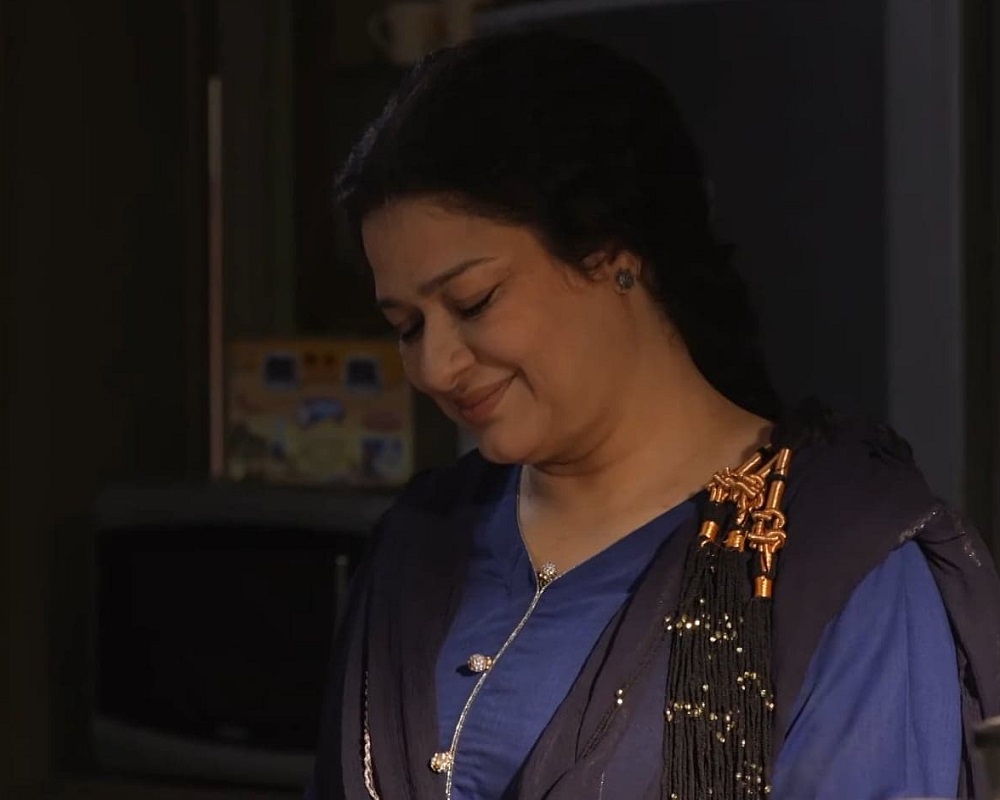 Sakina (Raqeeb Se)
Sakina has had a tough life, she knew that she won't be able to find the happiness in her life but she chose to pay the price in order to ensure the safety and life of the man she loved. Sakina is full of secrets but she chooses silence over everything because she has come to terms with what her life has offered her. She has loved Maqsood all her life but just because she realizes that he has a life of his own, she feels burdened being around him. Sakina has never denied loving Maqsood yet at this stage of her life, she is still in a denial. Hadiqa Kiyani's portrayal of Sakina is so measured that actually makes you feel her pain.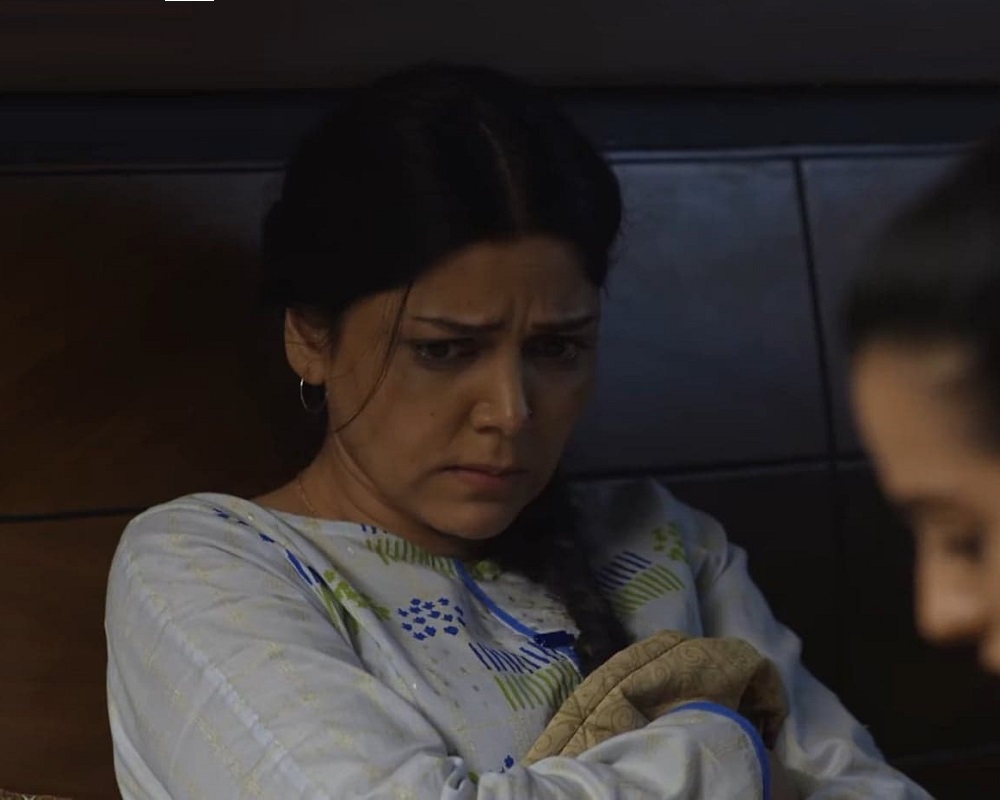 Nargis (Pehli Si Mohabbat)
Nargis is fierce, she is confident and she is sorted. Nargis has had her fair shares of heartbreak and has seen the ugliest side of life upclose, therefore she has come to this point that whatever her life has offered her, she has to cherish and value it. This is exactly why she has turned out to be such a dutiful and sincere wife and has accepted her step daughter with all her heart. Nargis is the kind of person who likes to empower others around her even if it means she has to give and nurture it by sacrificing a great deal. Nargis' character is so layered but the best part about her is that she treats people the way they deserve to be treated – she can be your absolute best friend or your total nightmare, given what you want her to be.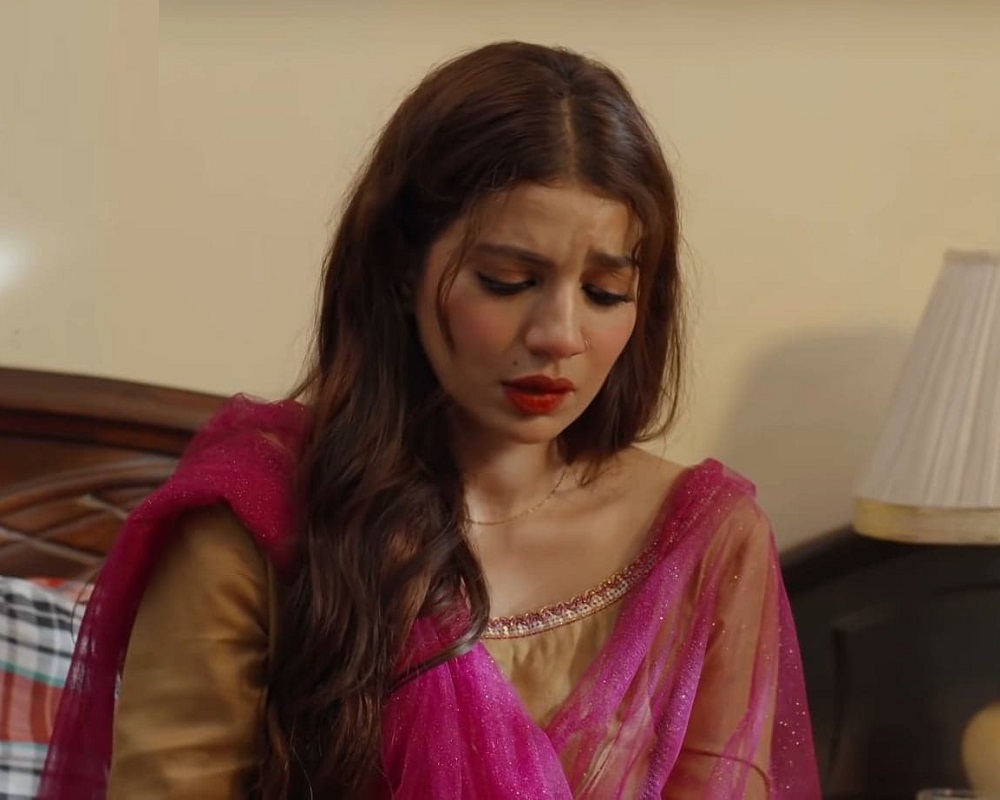 Zainab (Pehli Si Mohabbat)
Zainab has faced rejection, sadness and heartbreak, and although she has come to terms with it, she is still recovering. The sad part is that because her own family, especially her brother and her mother chose not to hear her out and trust her, she finds it hard to move on. Zainab is a depiction of helpless and hopeless women in the society who could have had a better chance at life but were ripped off of their happiness. It is beautiful how despite not having much to give, she at least understands what her younger brother is facing and is always there to support him. Zainab comes up with some of the most profound advices for Aslam and the relationship she shares with him is simply beautiful. Uzma Hassan is at her finest in Pehli Si Mohabbat.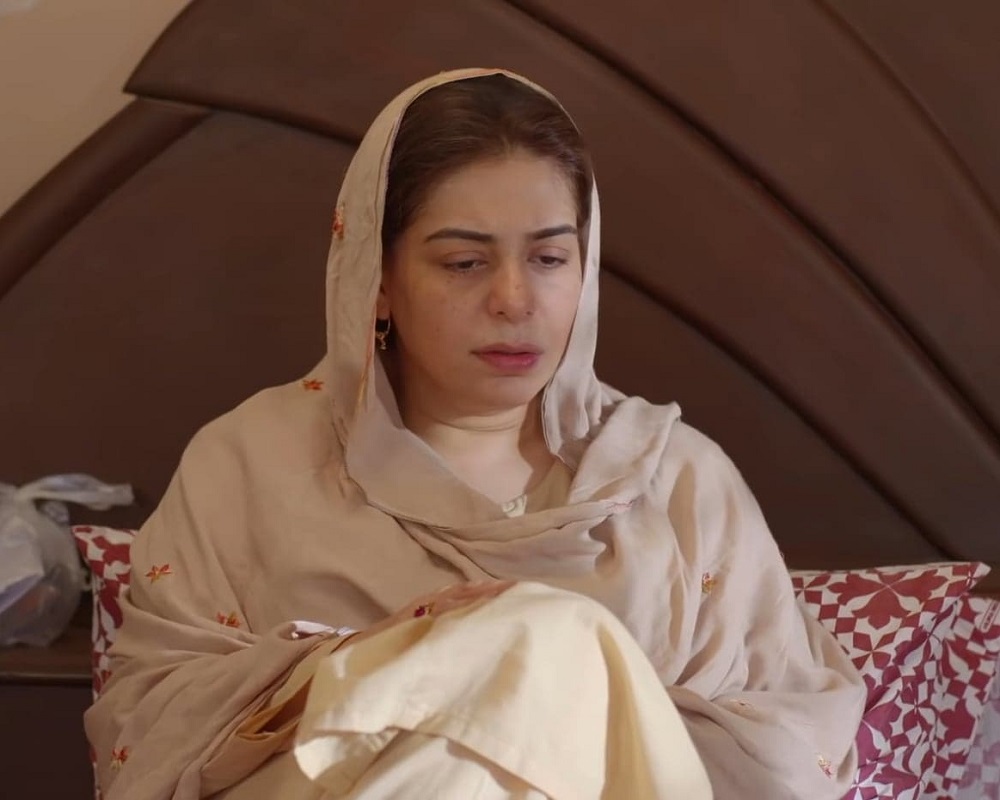 This completes the list of the best characters that are seen in Pakistani dramas this season. Which one of these are your favorite? Feel free to add more names to the list.