Amir Liaquat Hussain after his second marriage could not escape from criticism till now. Recently actress Haniya Khan who portrays small characters in dramas stood up and declared herself as Aamir Liaquat's third wife.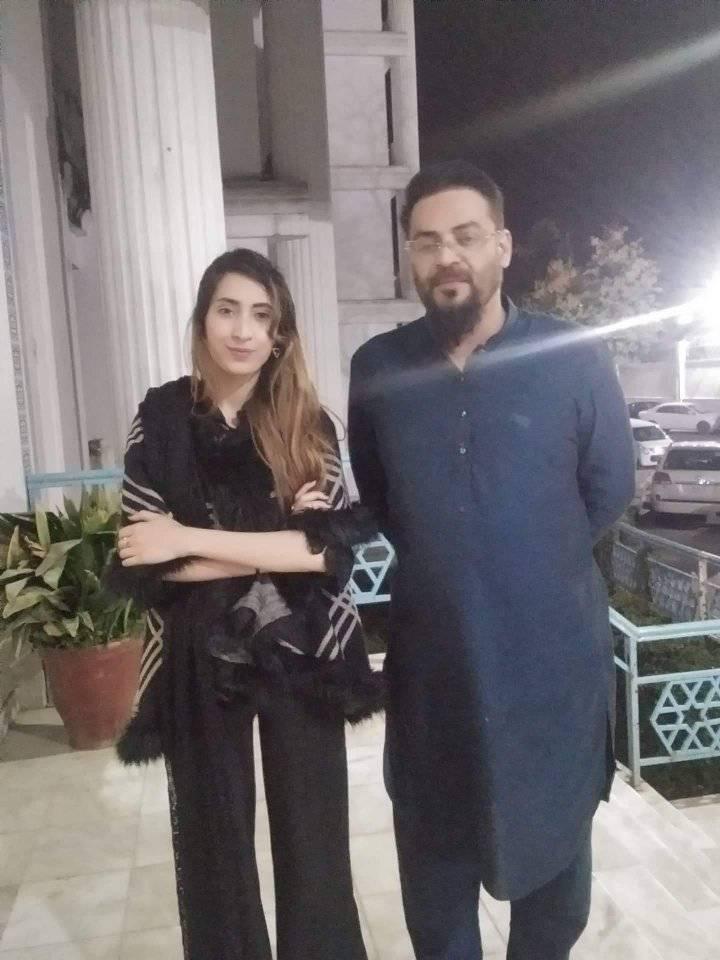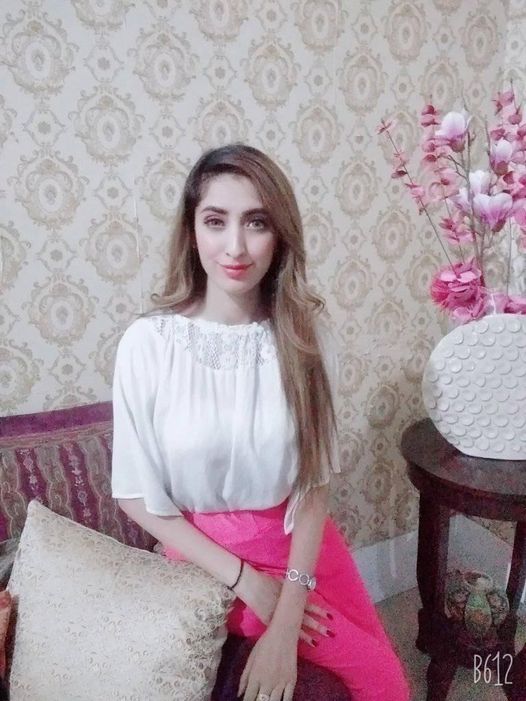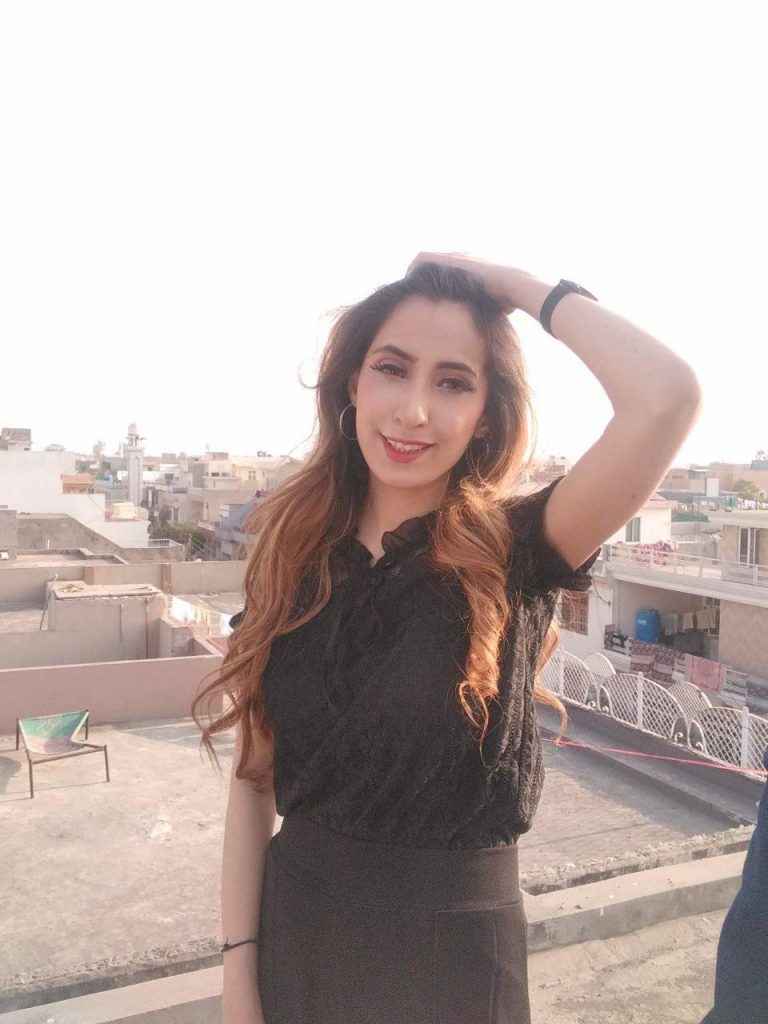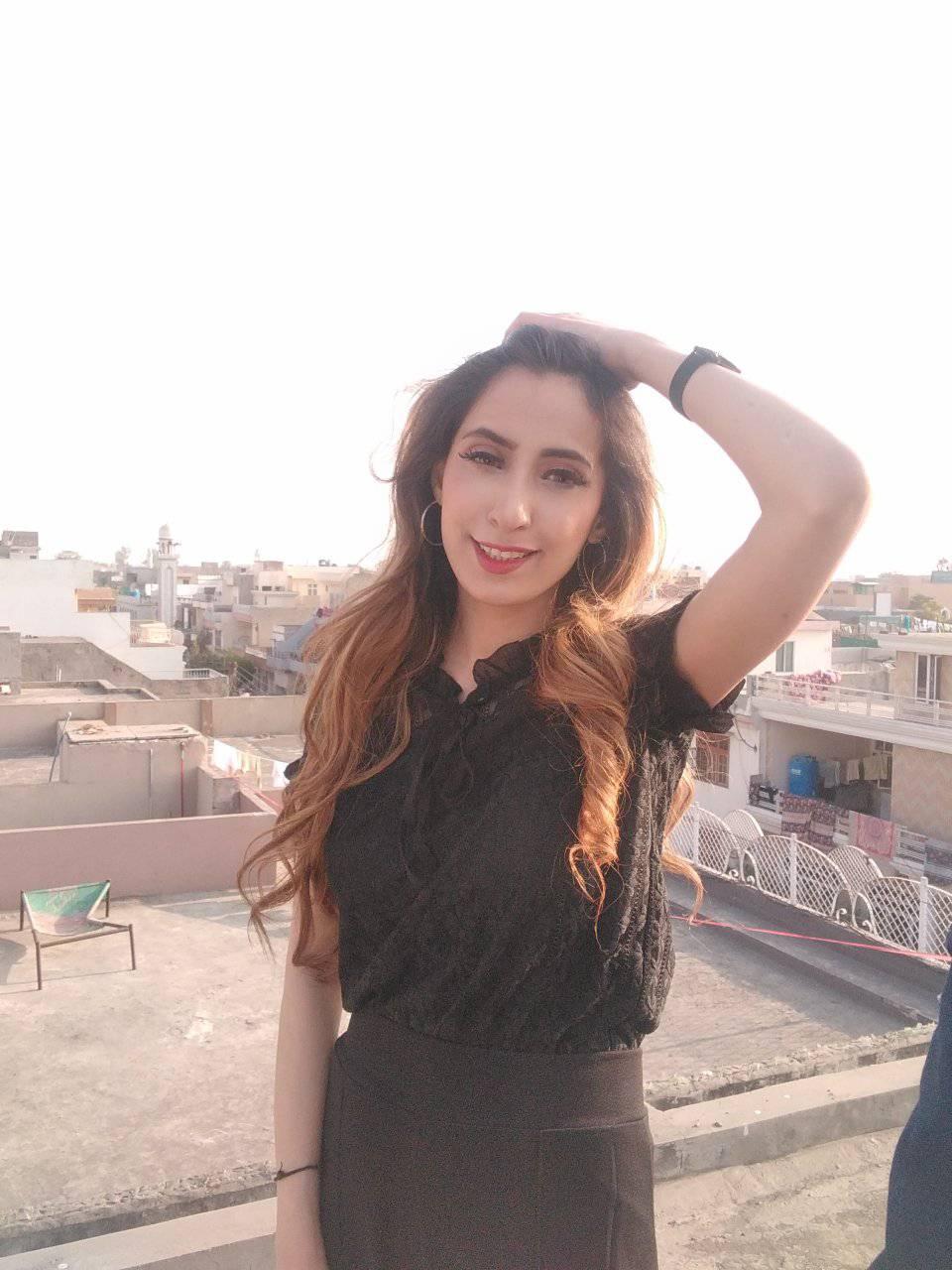 "This has been going from a long time", declares Haniya. Haniya revealed that she and her family had been meeting Dr. Aamir Liaquat for a long time and seeing our love, the family arranged our marriage, but her second wife Tooba Aamir started a campaign against this marriage and their love. "Tooba is hypocrite, she tried to damage my career", says Haniya Khan. She often shared screenshots and videos of her video calls with Aamir Liaquat on her Facebook ID.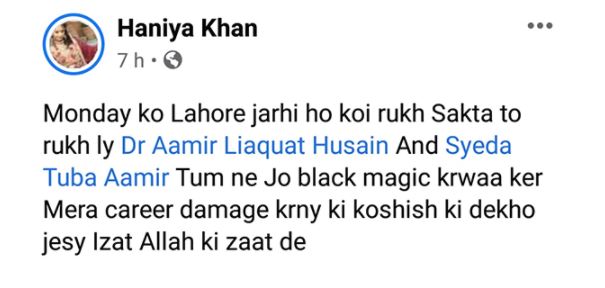 Haniya also shared mobile messages of Dr. Aamir Liaquat through screenshots in which Aamir Liaquat repeatedly expressed his love.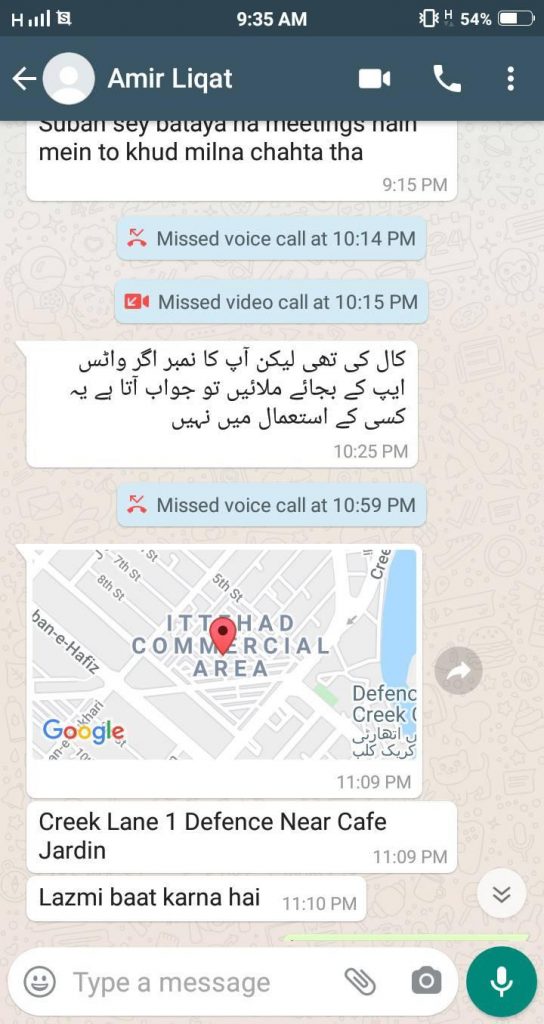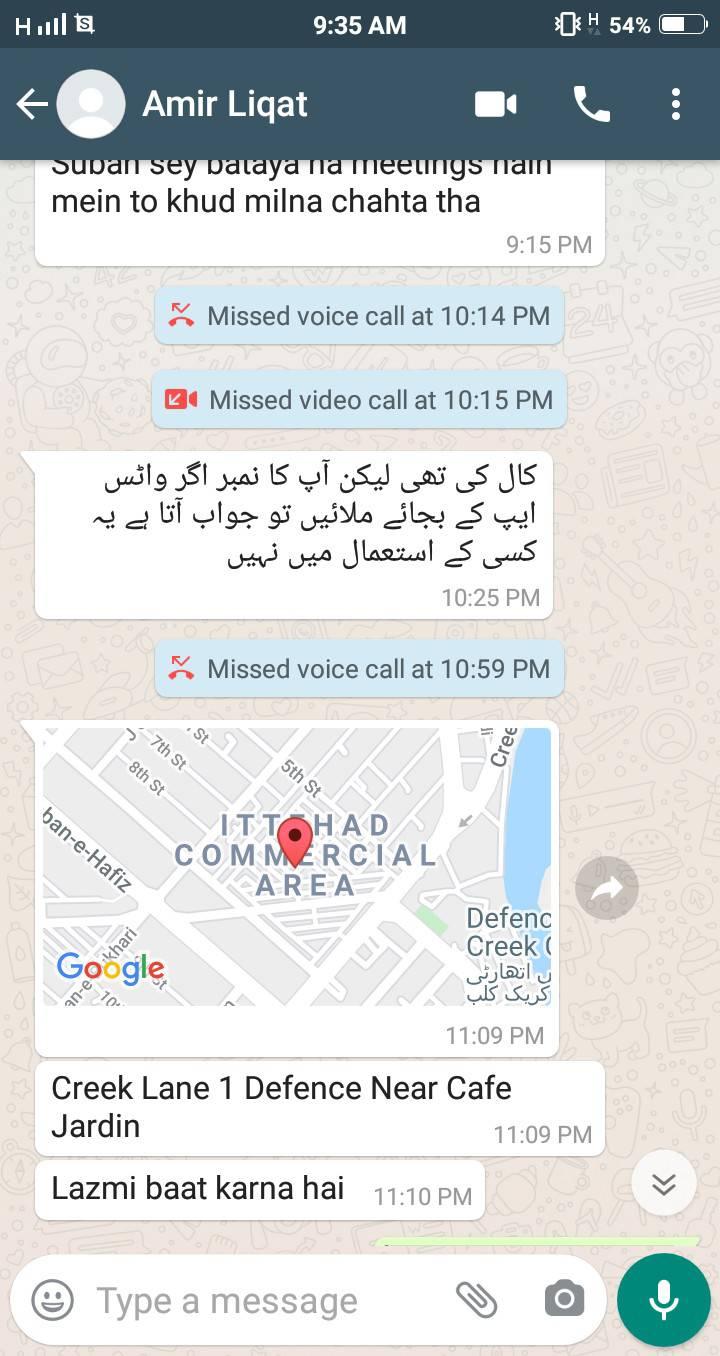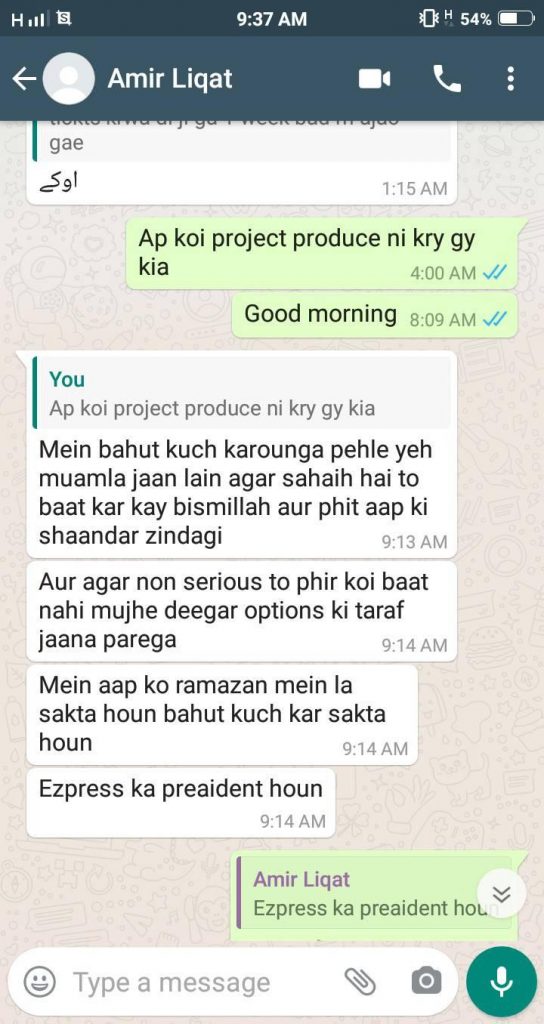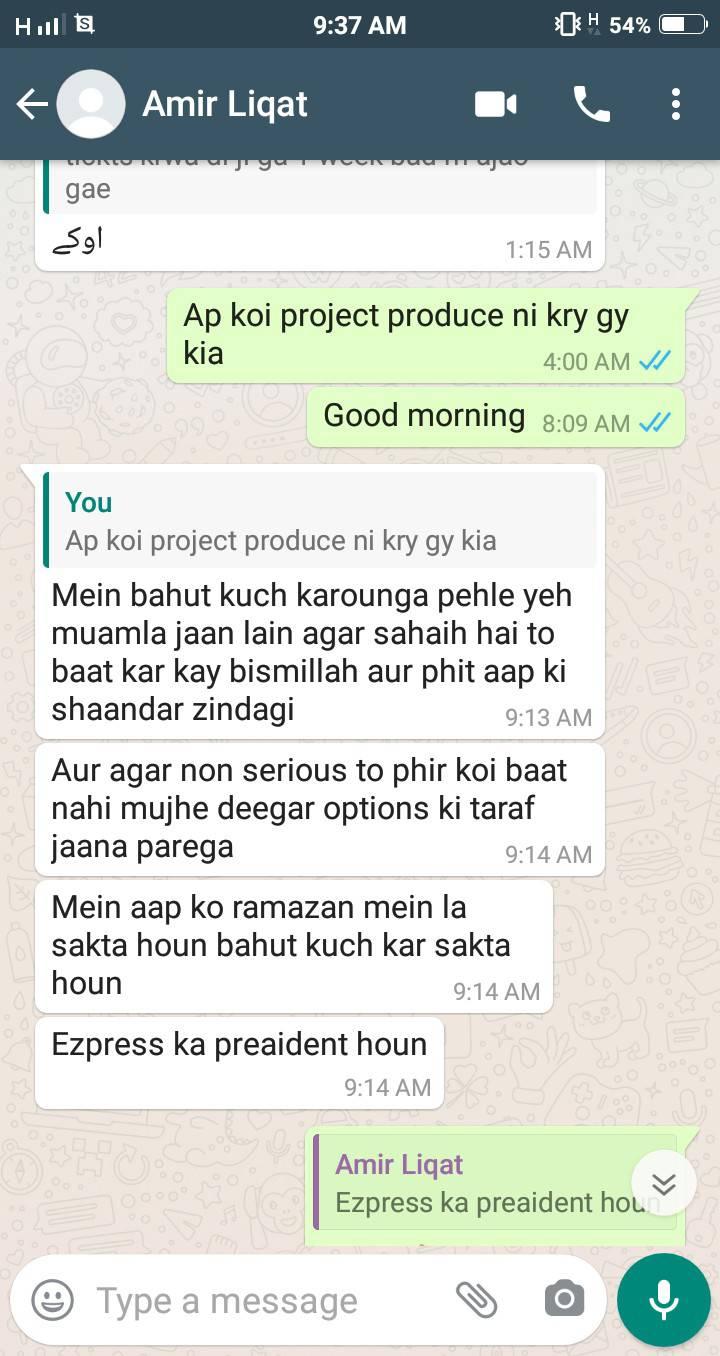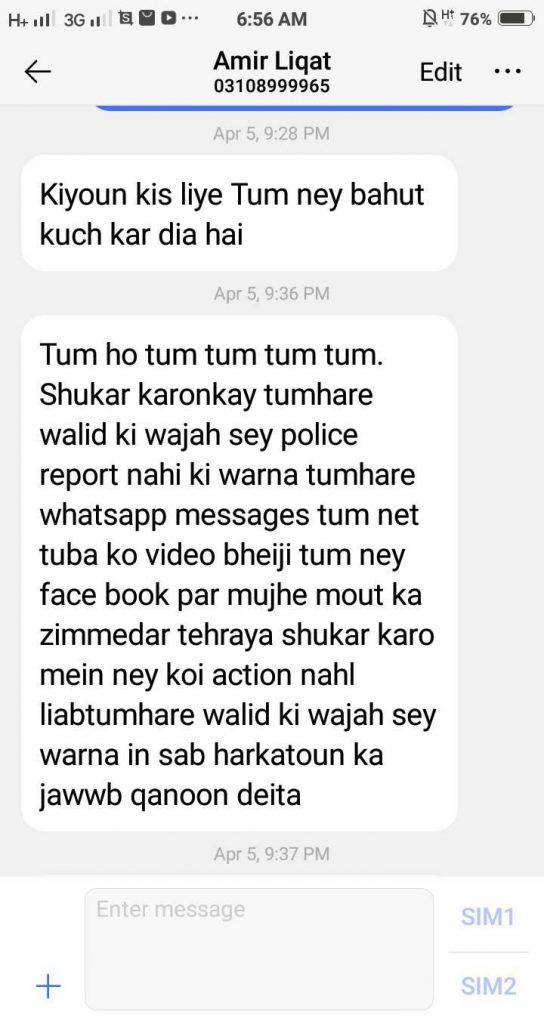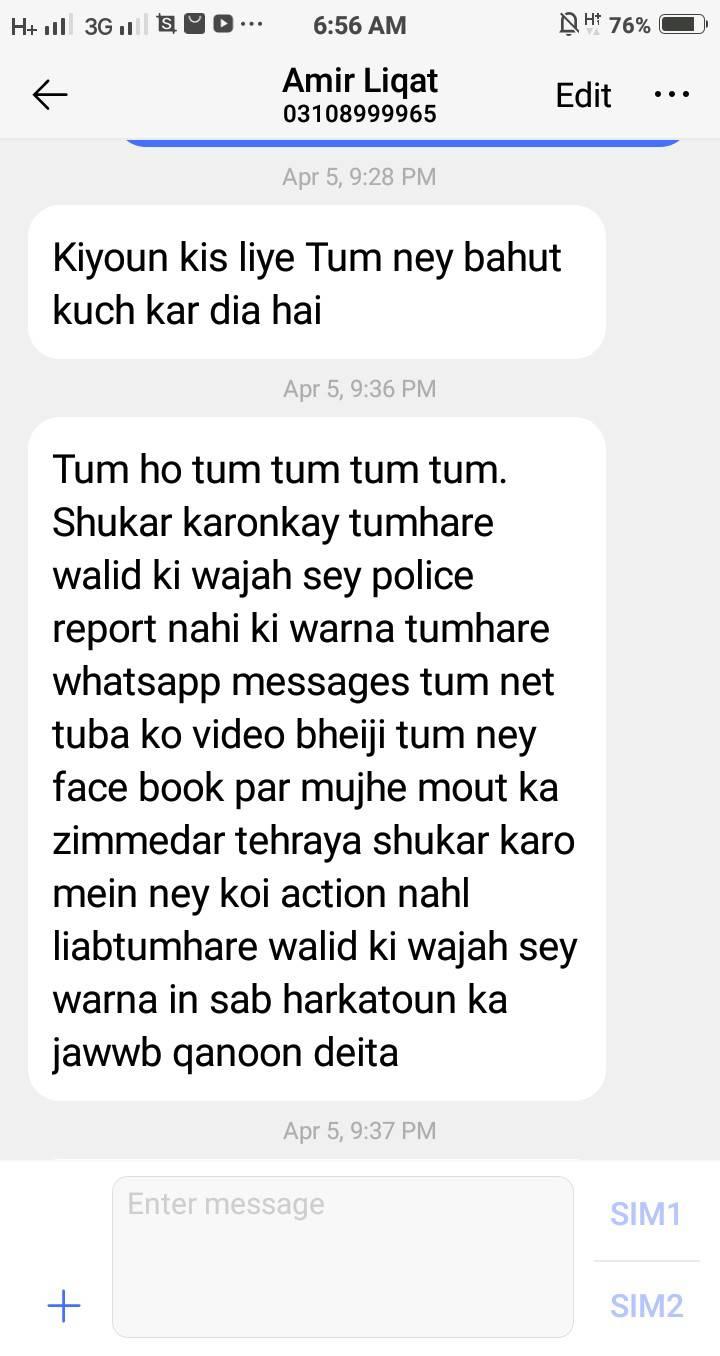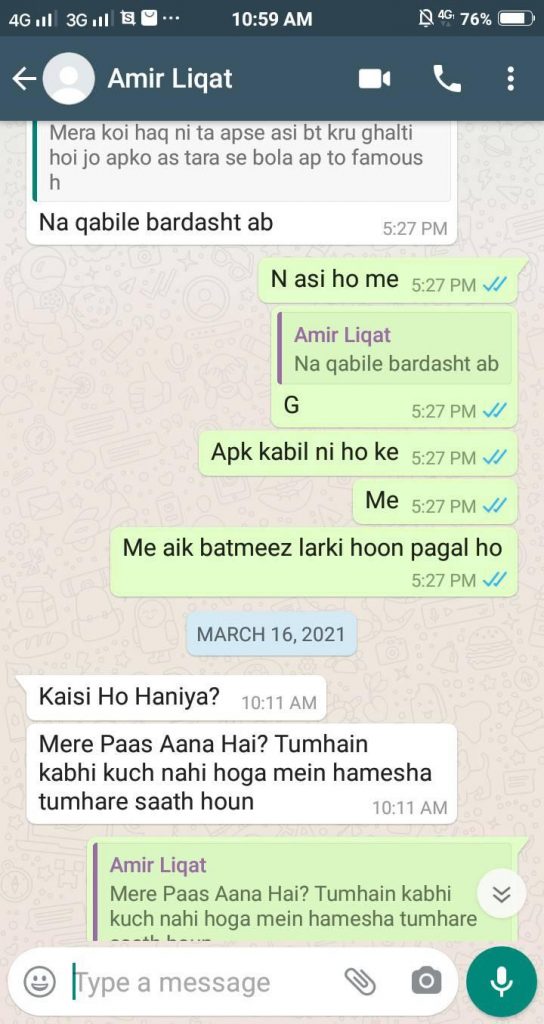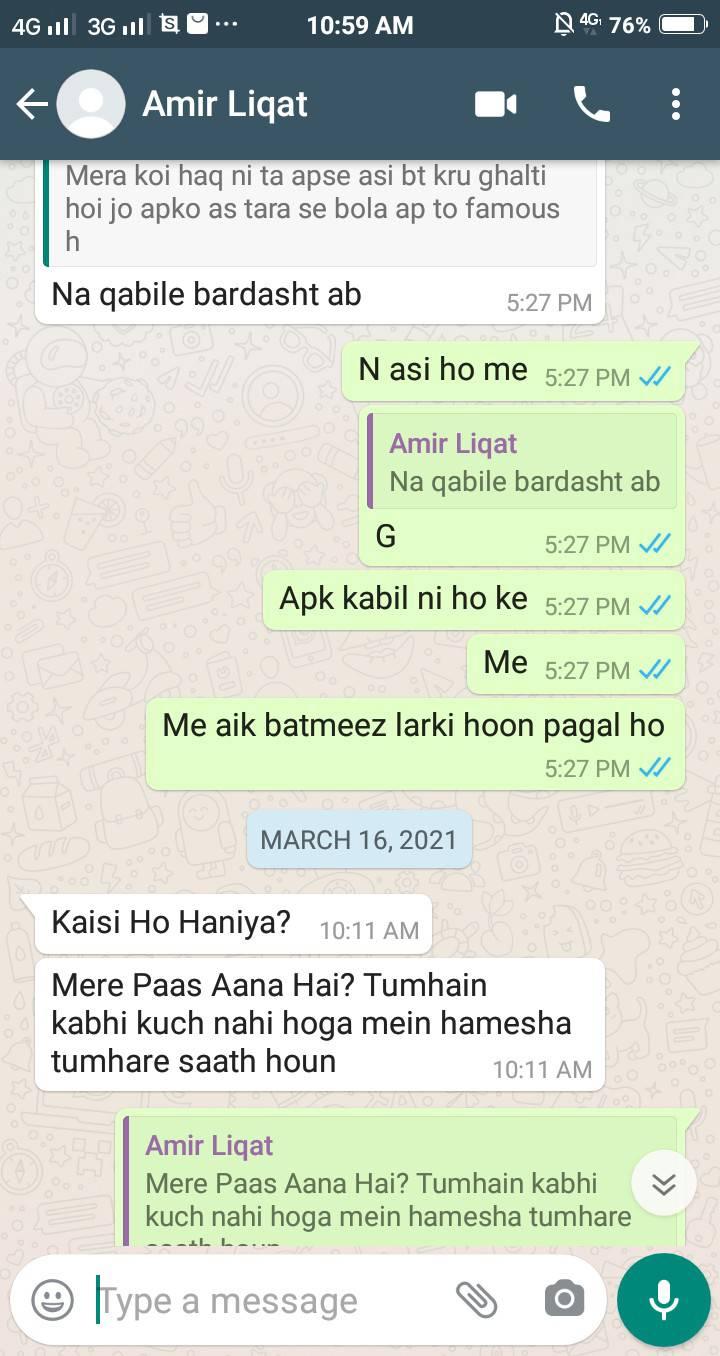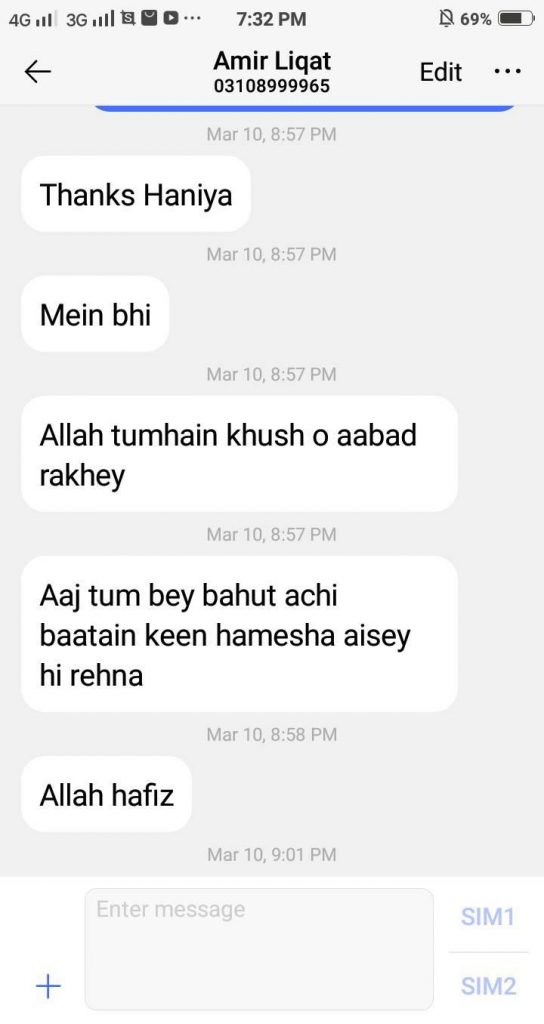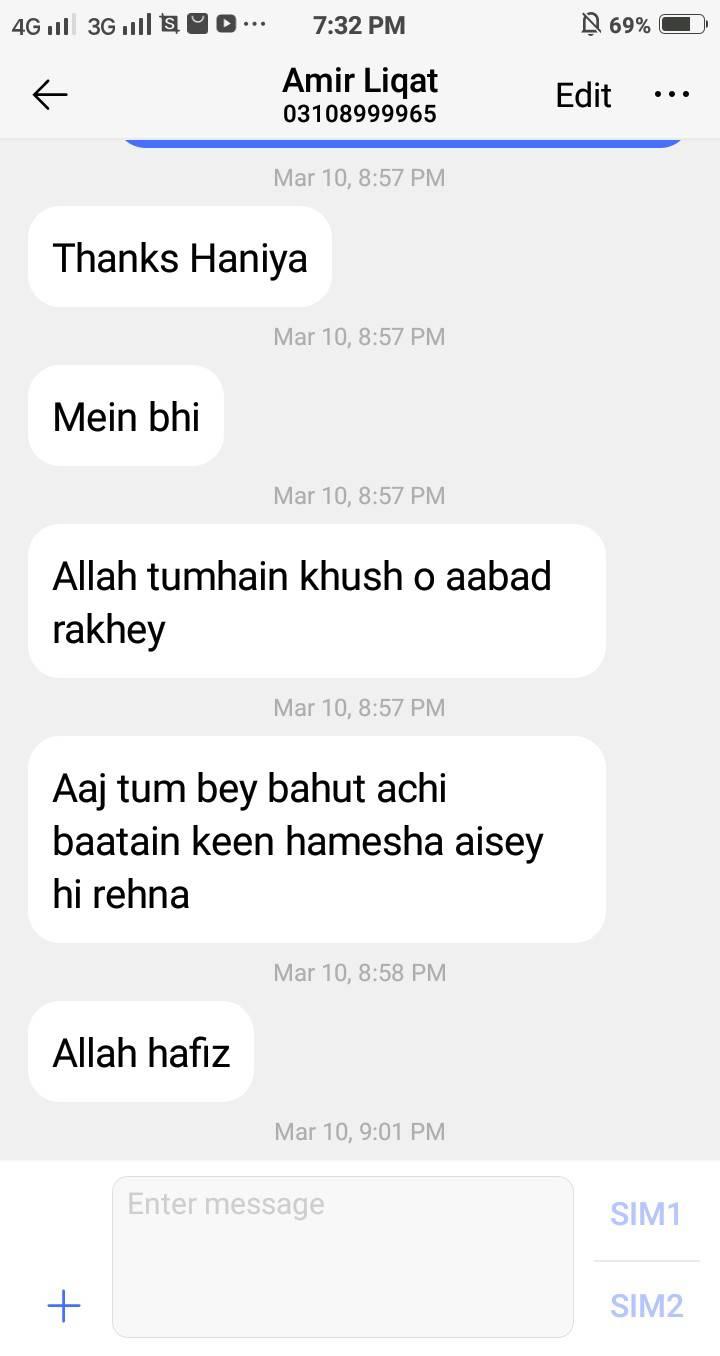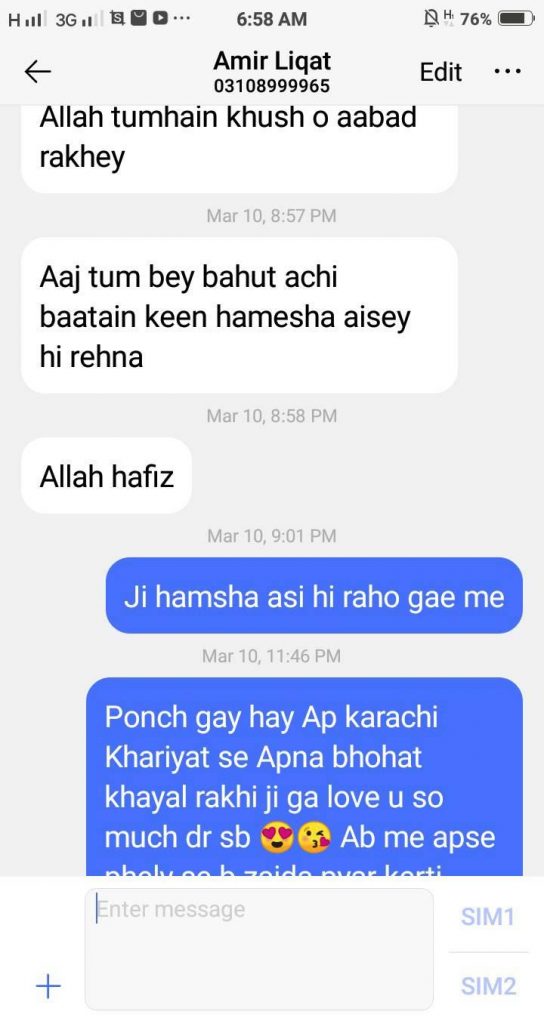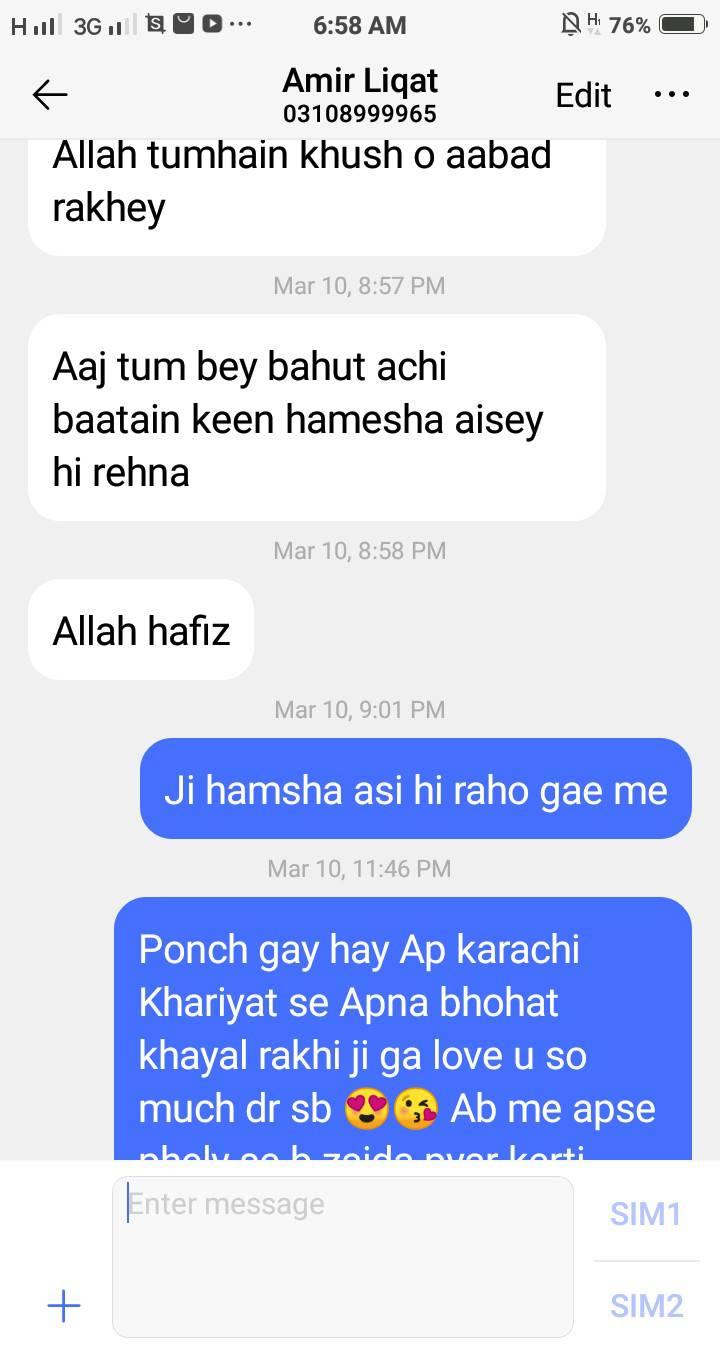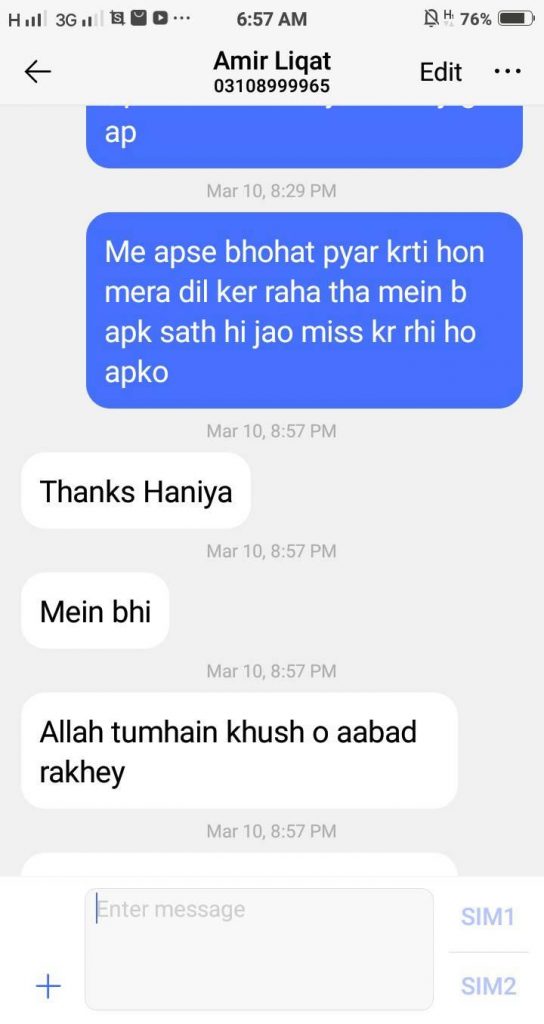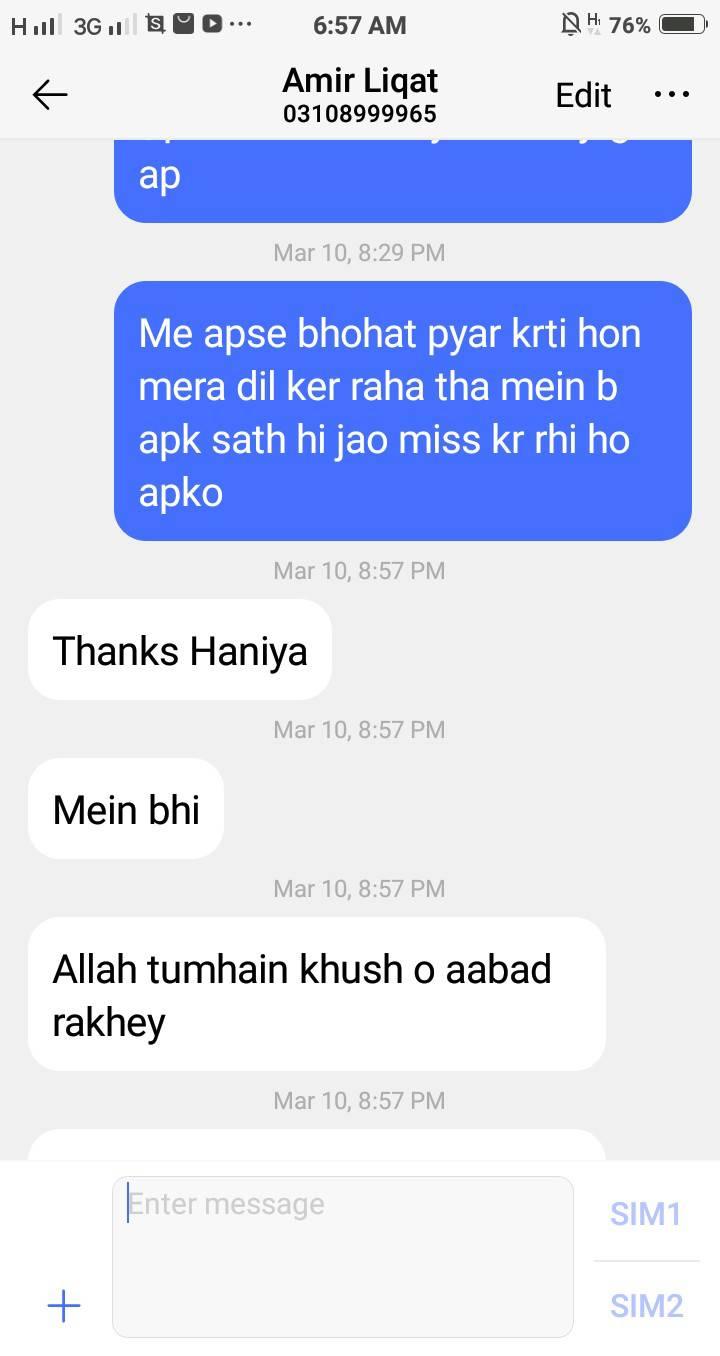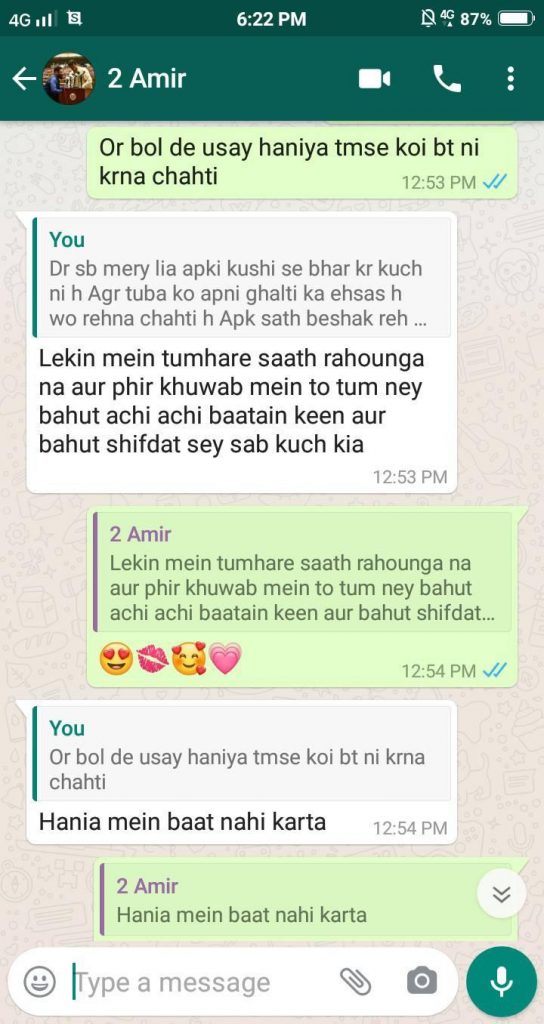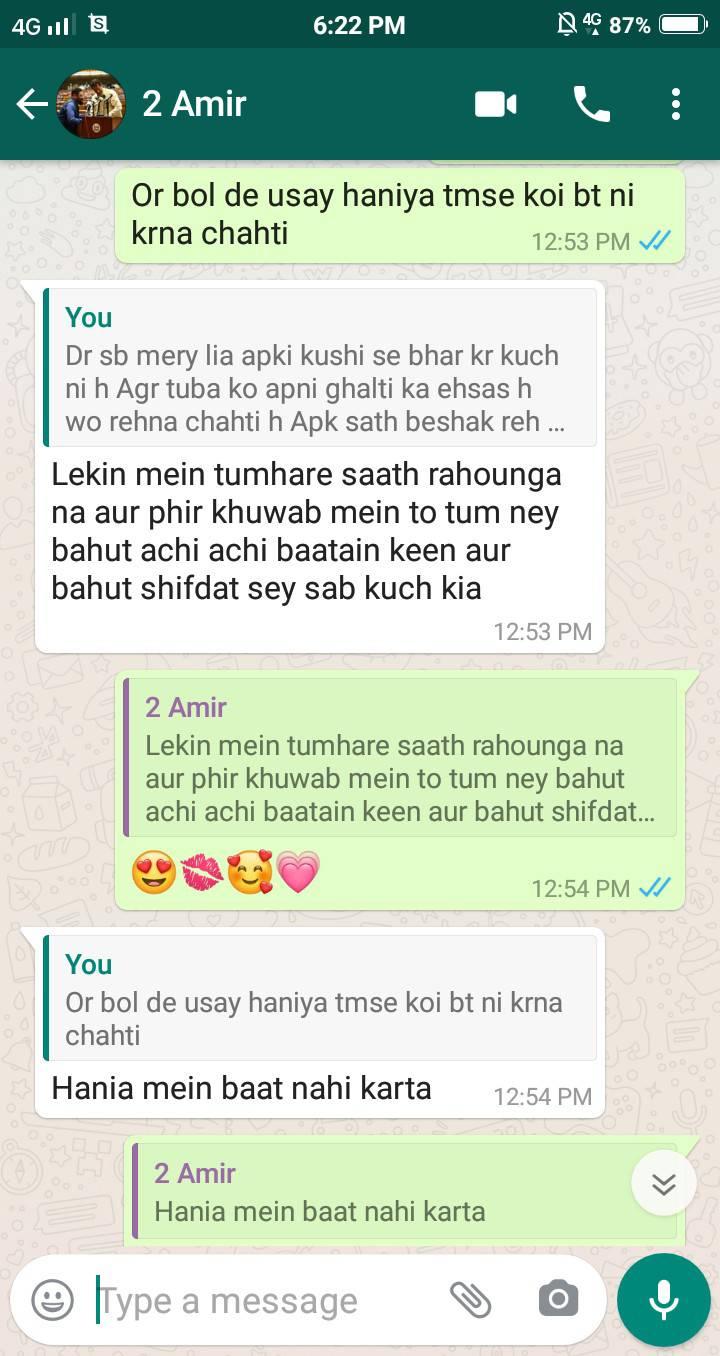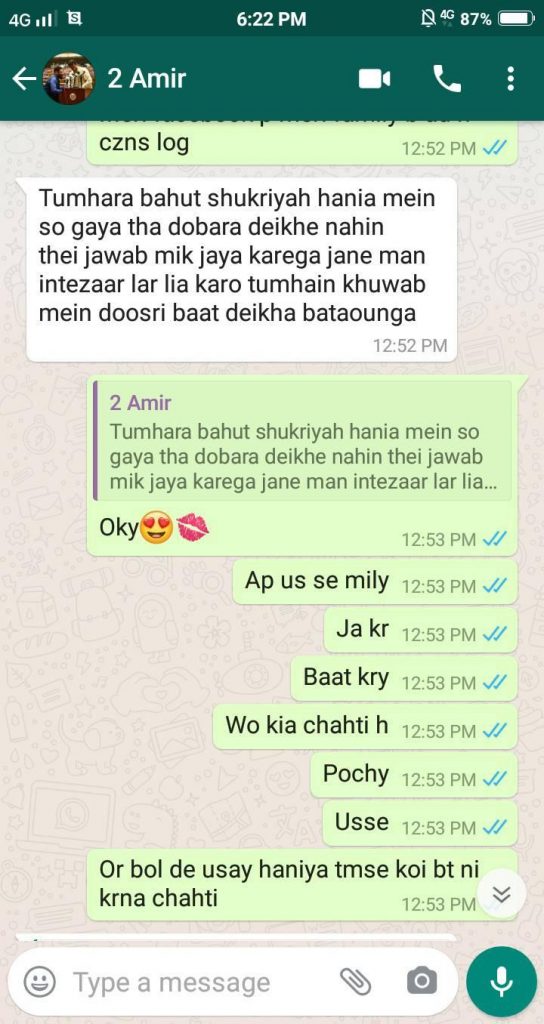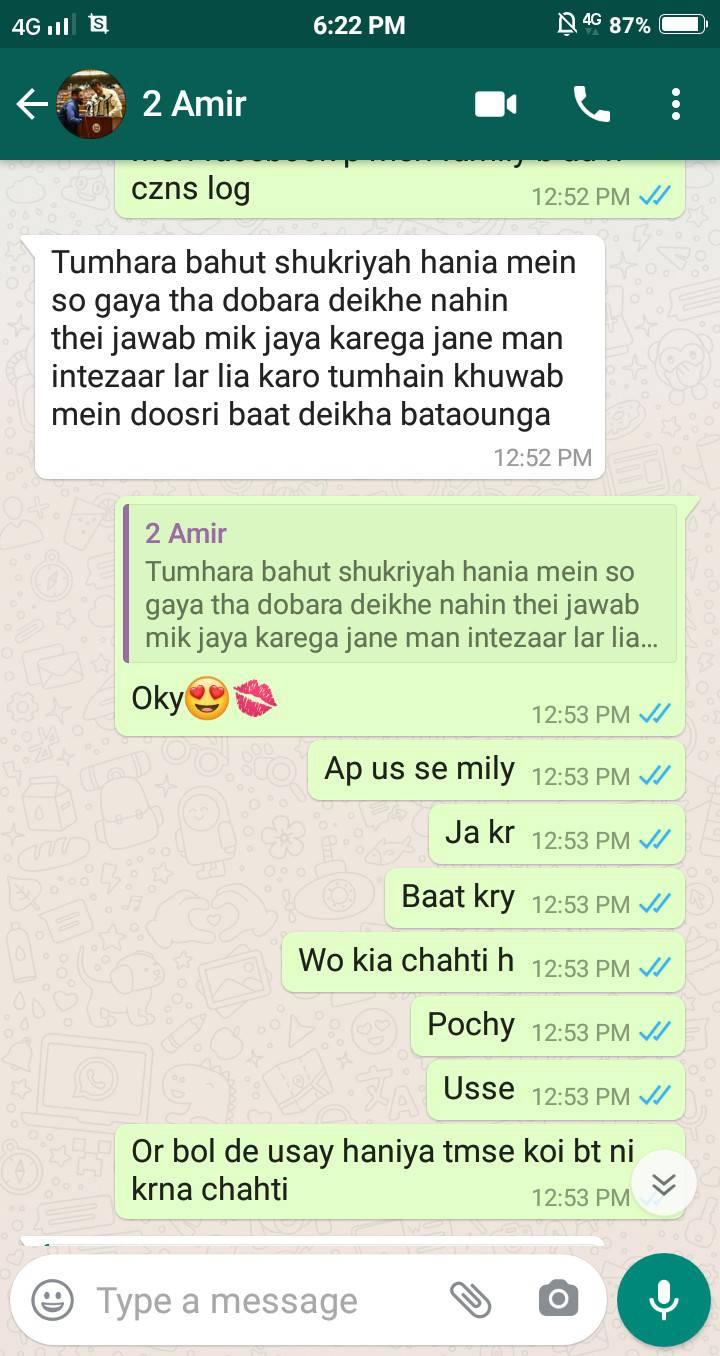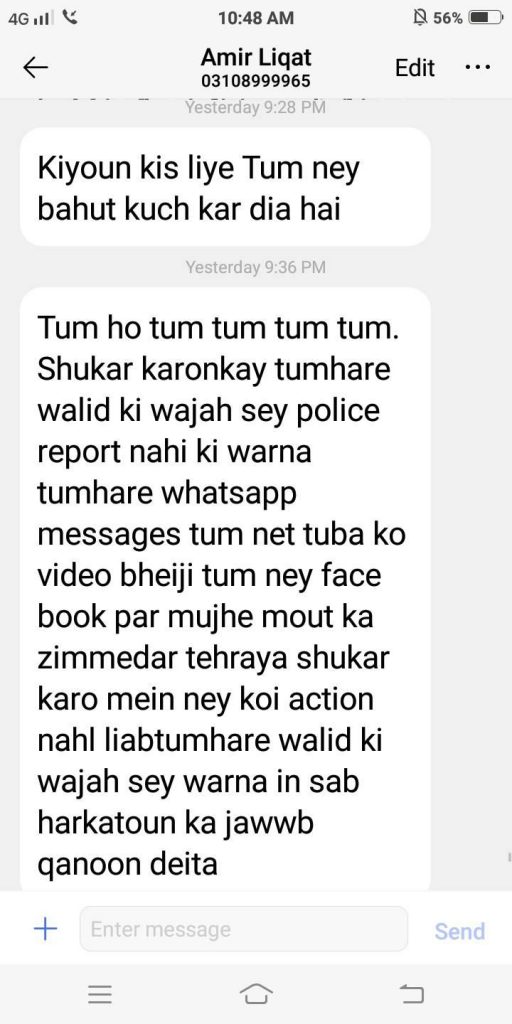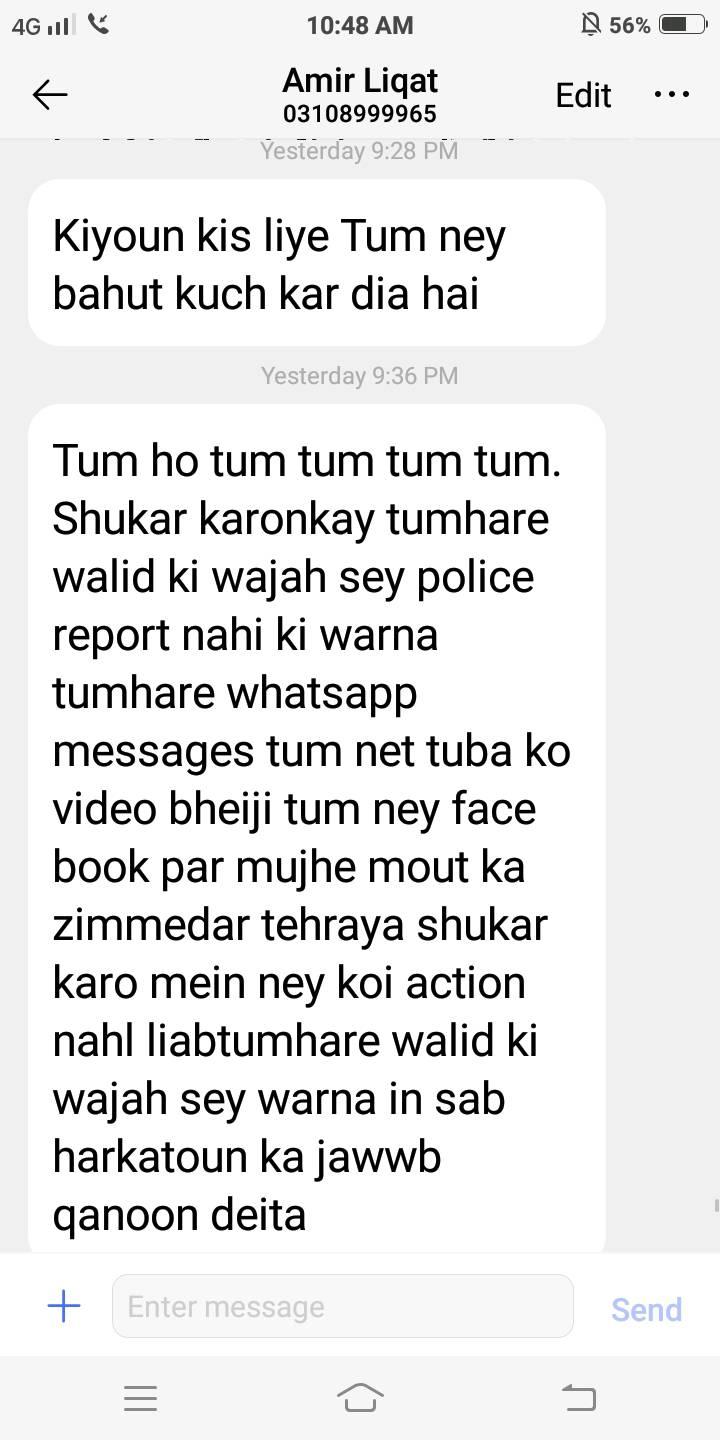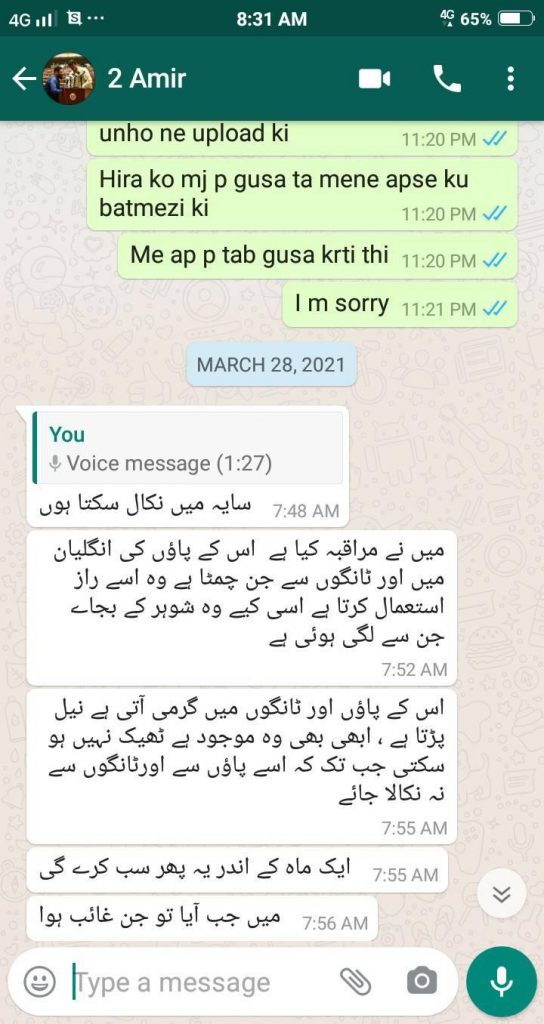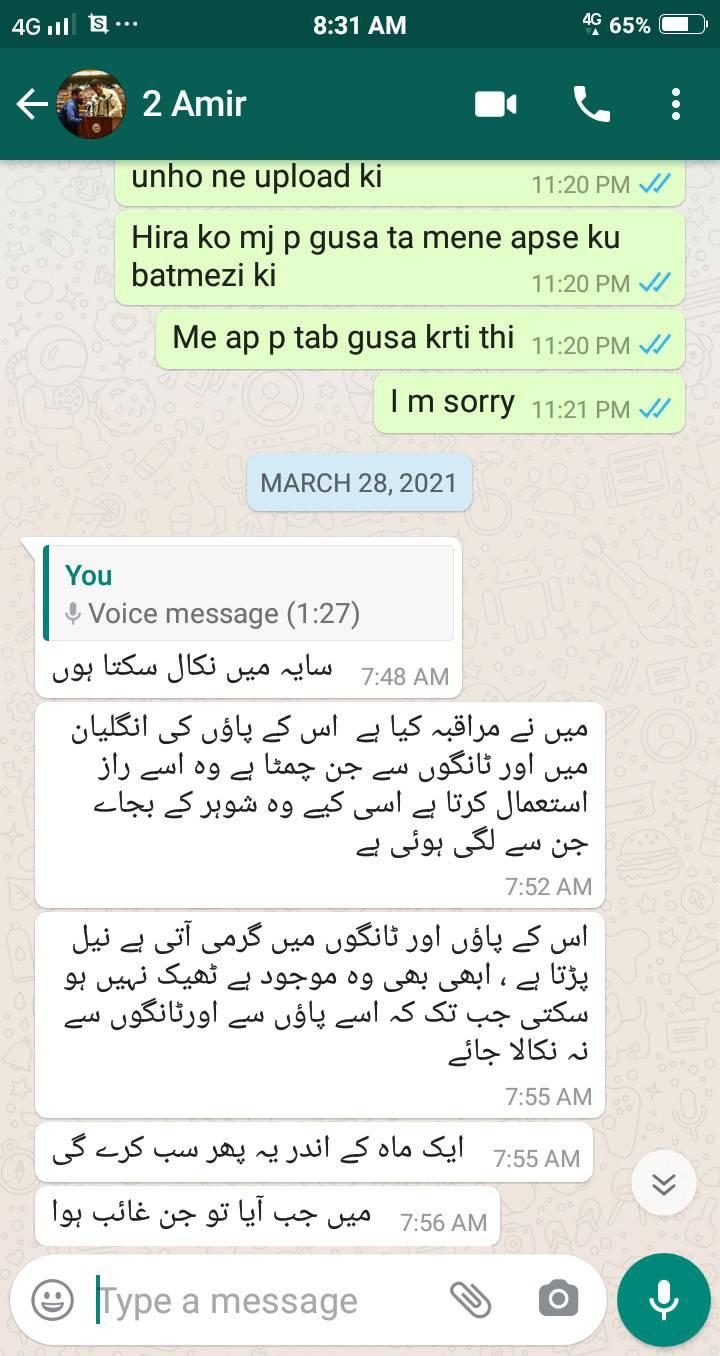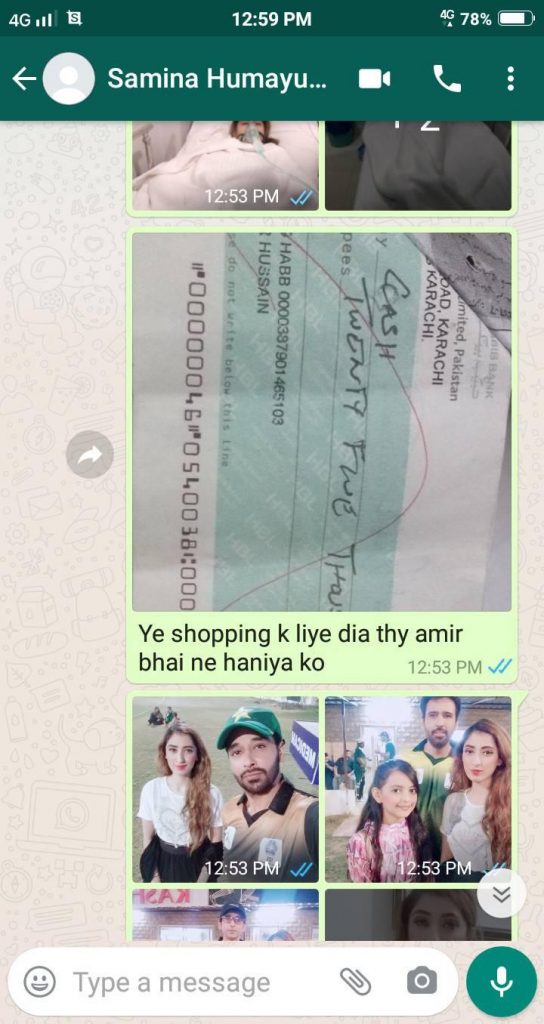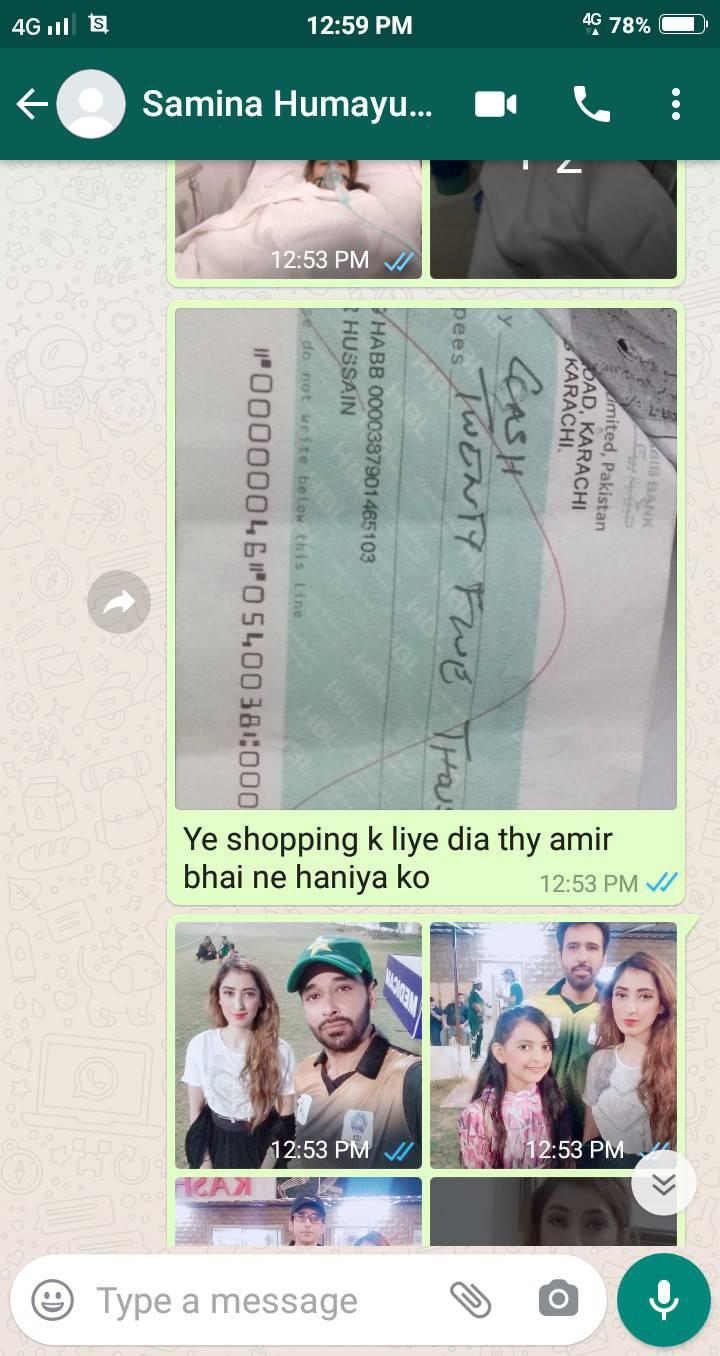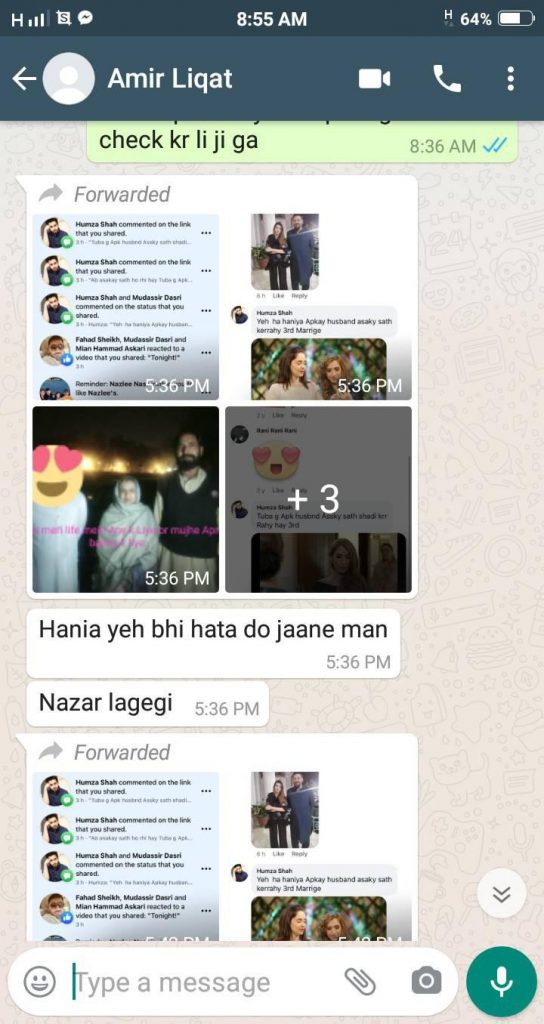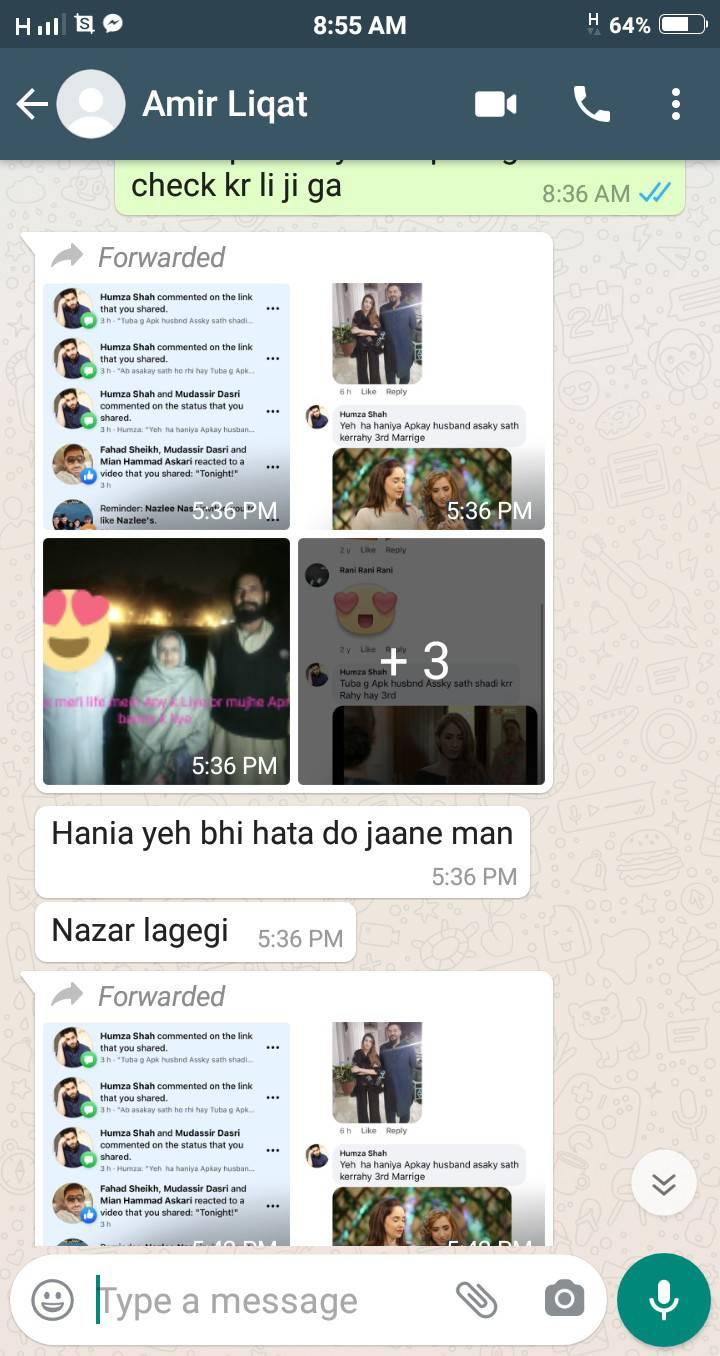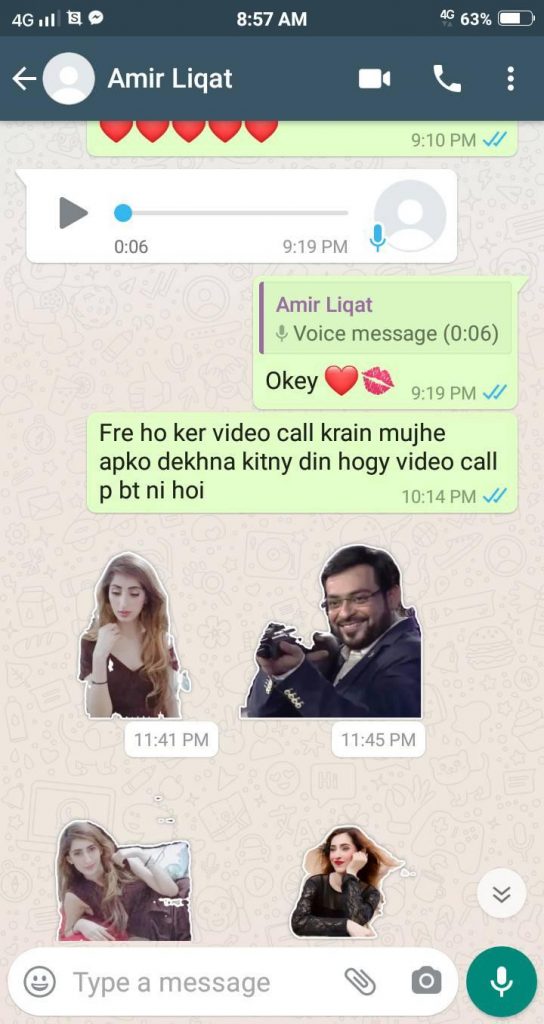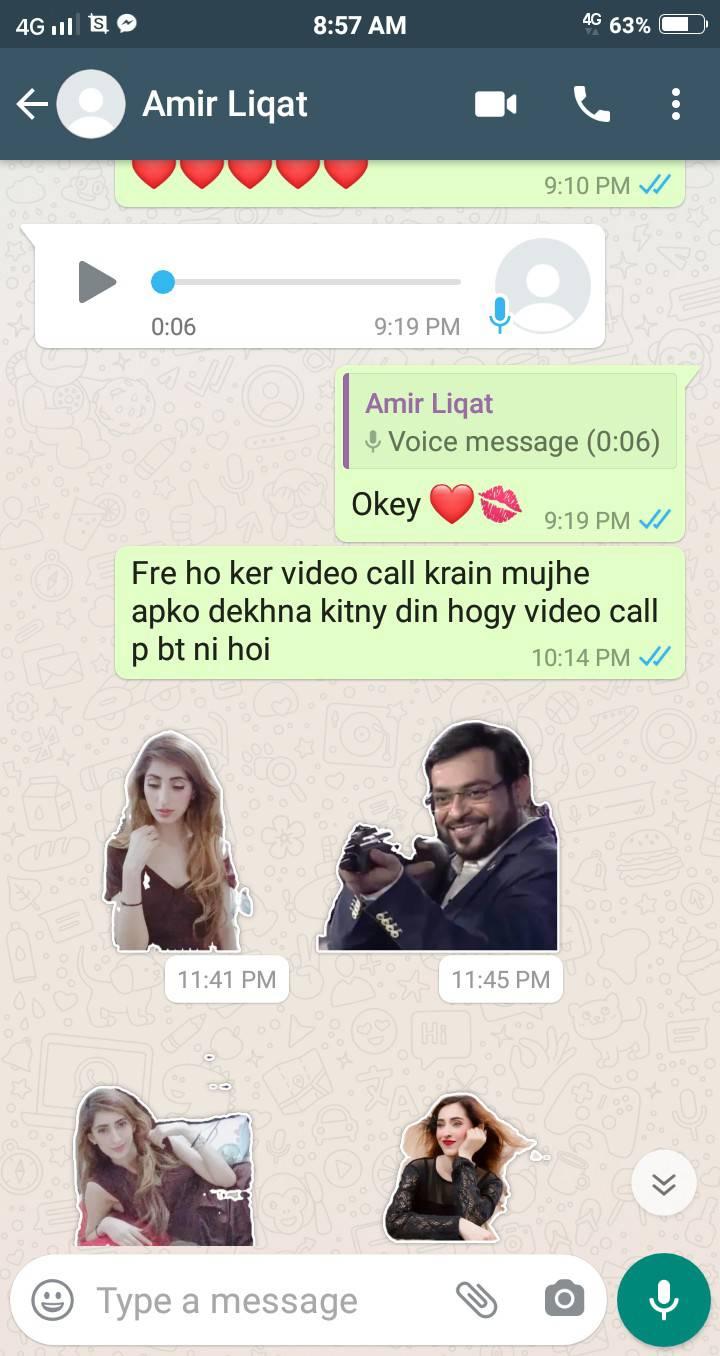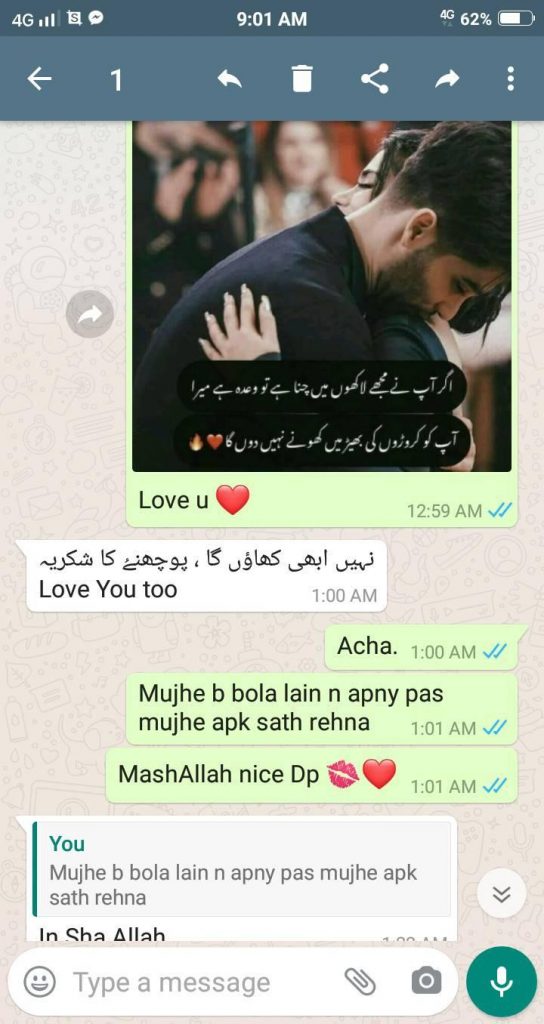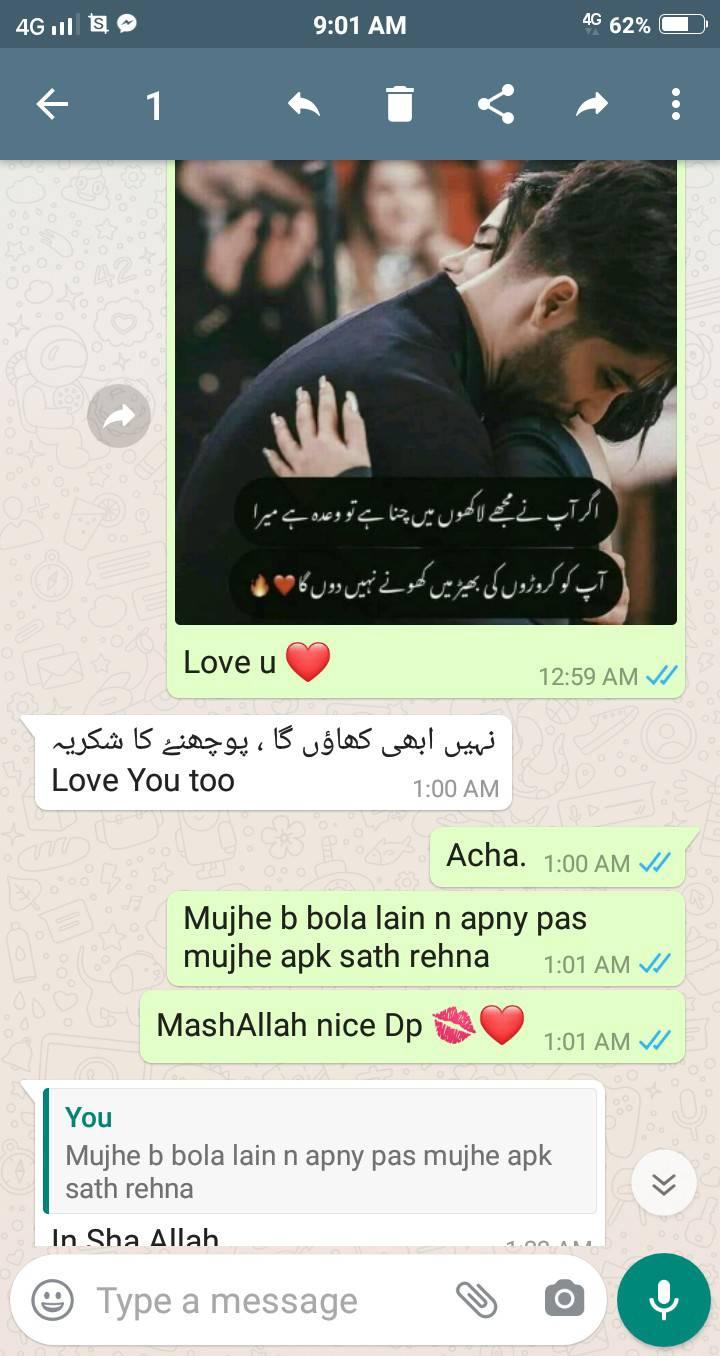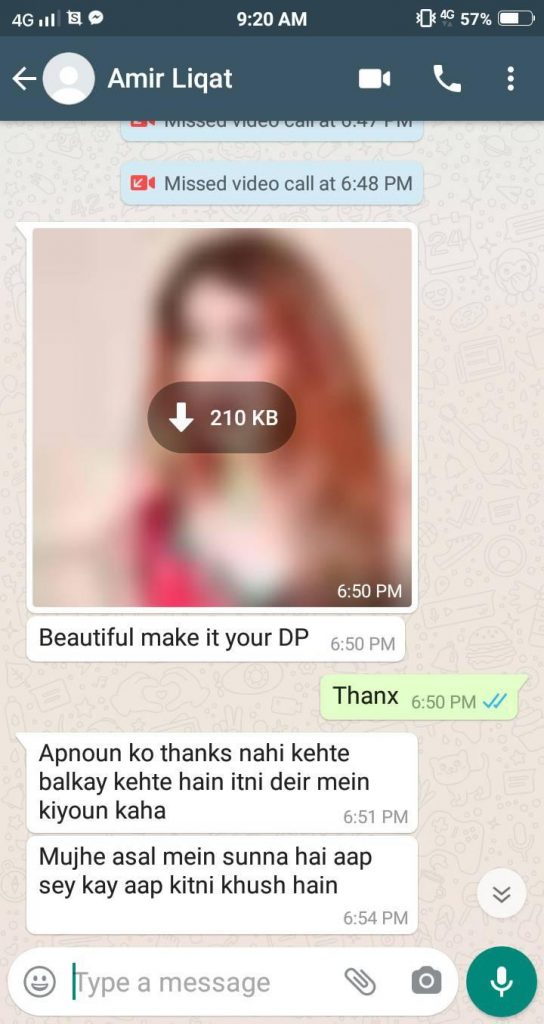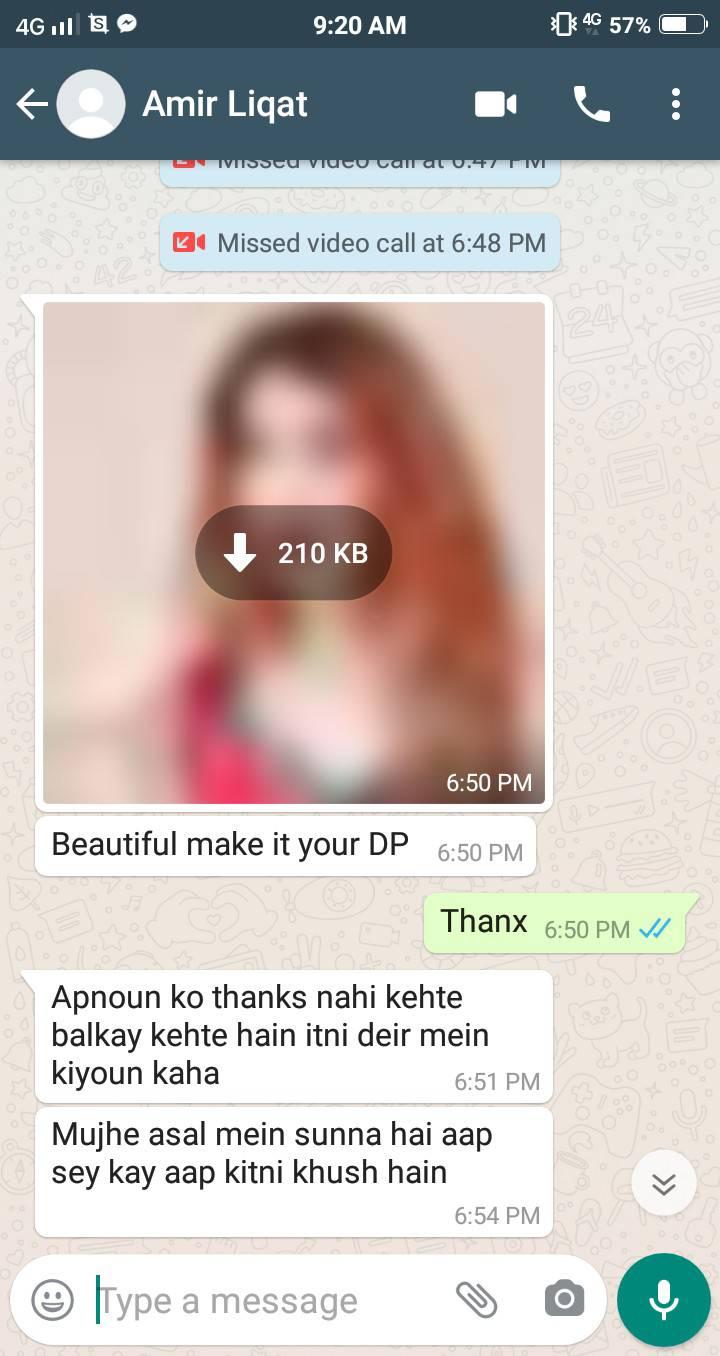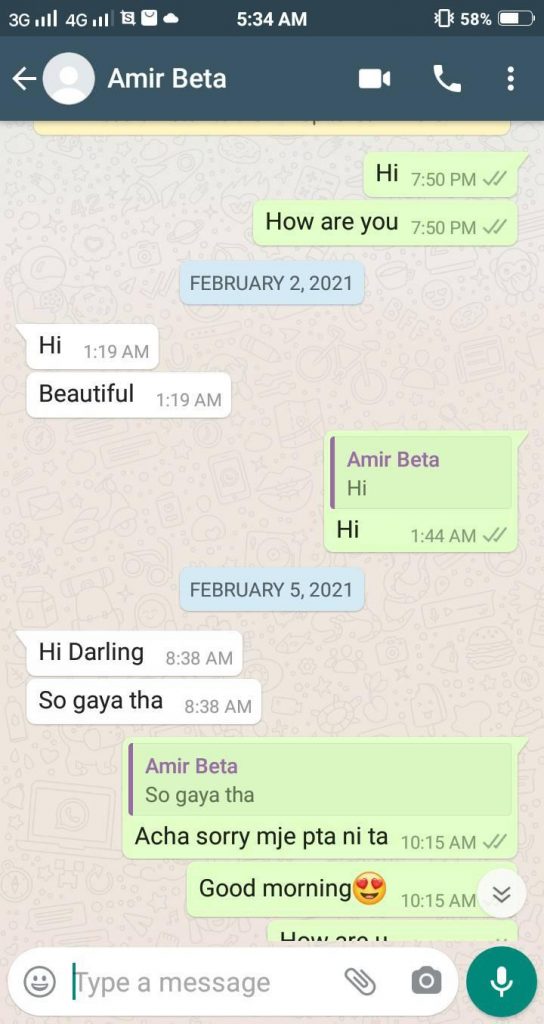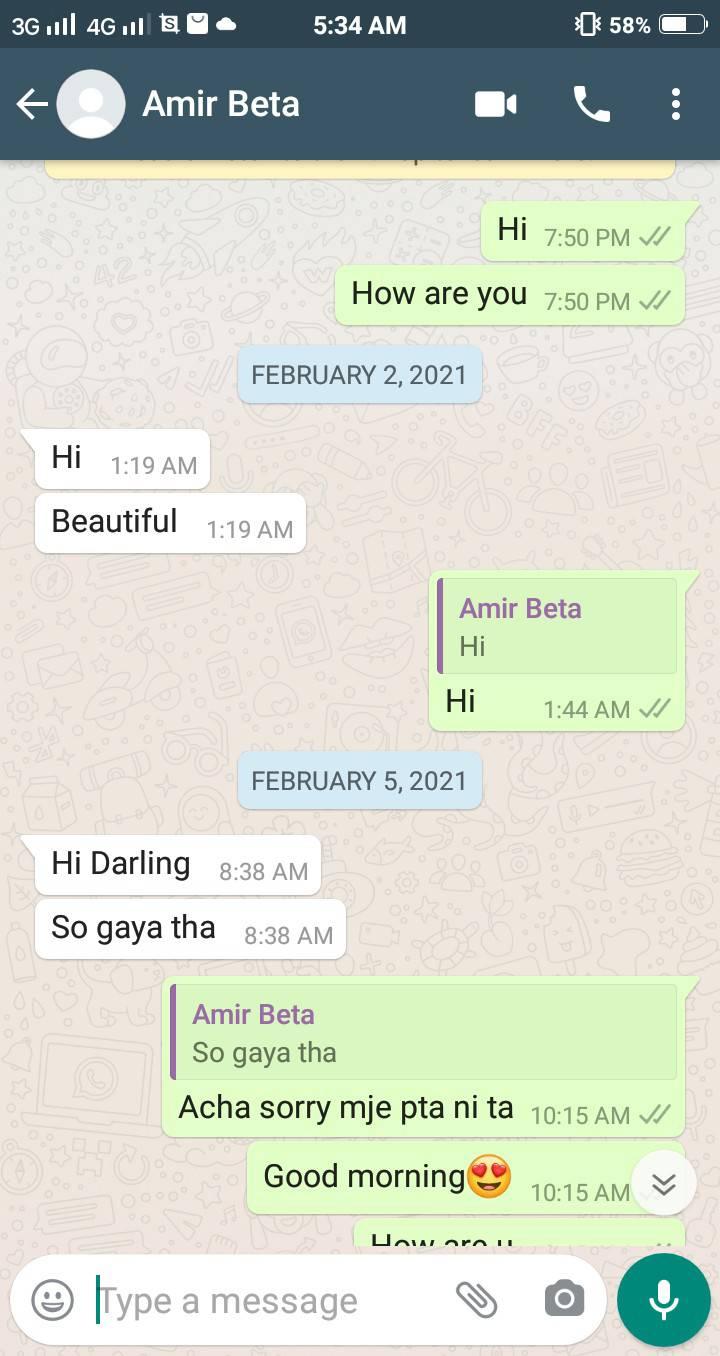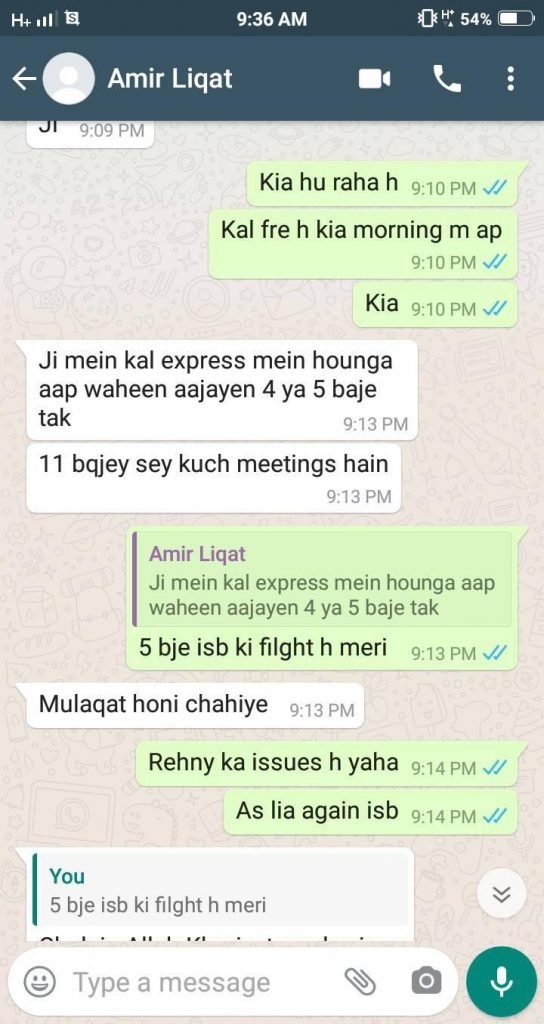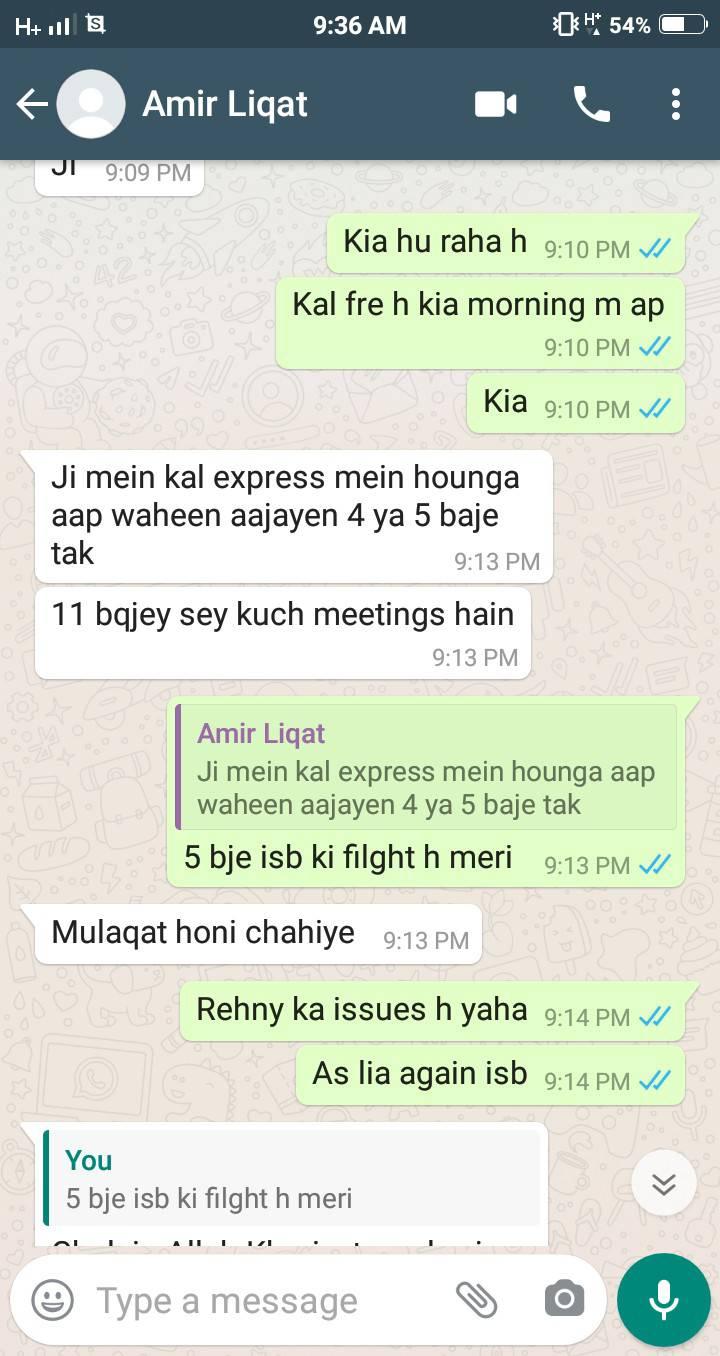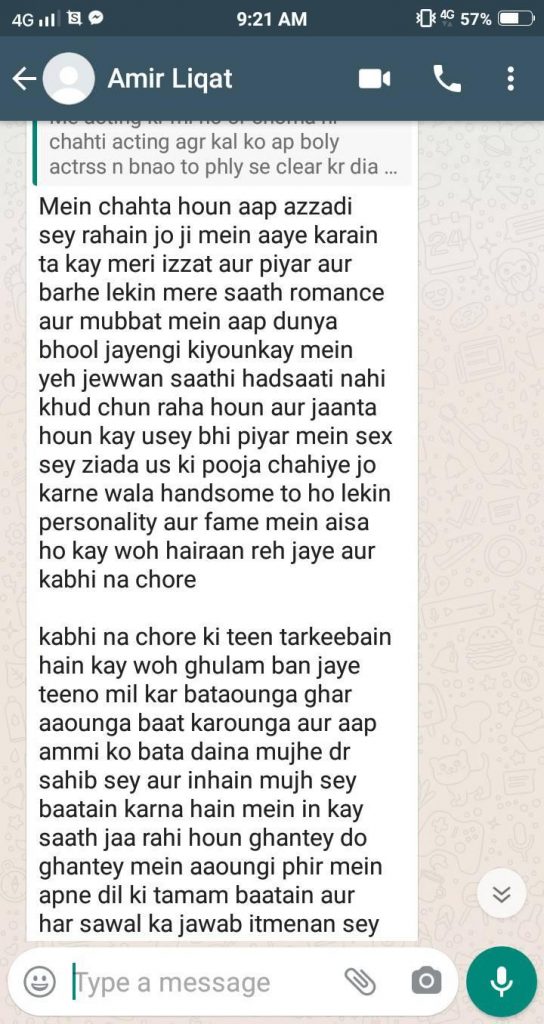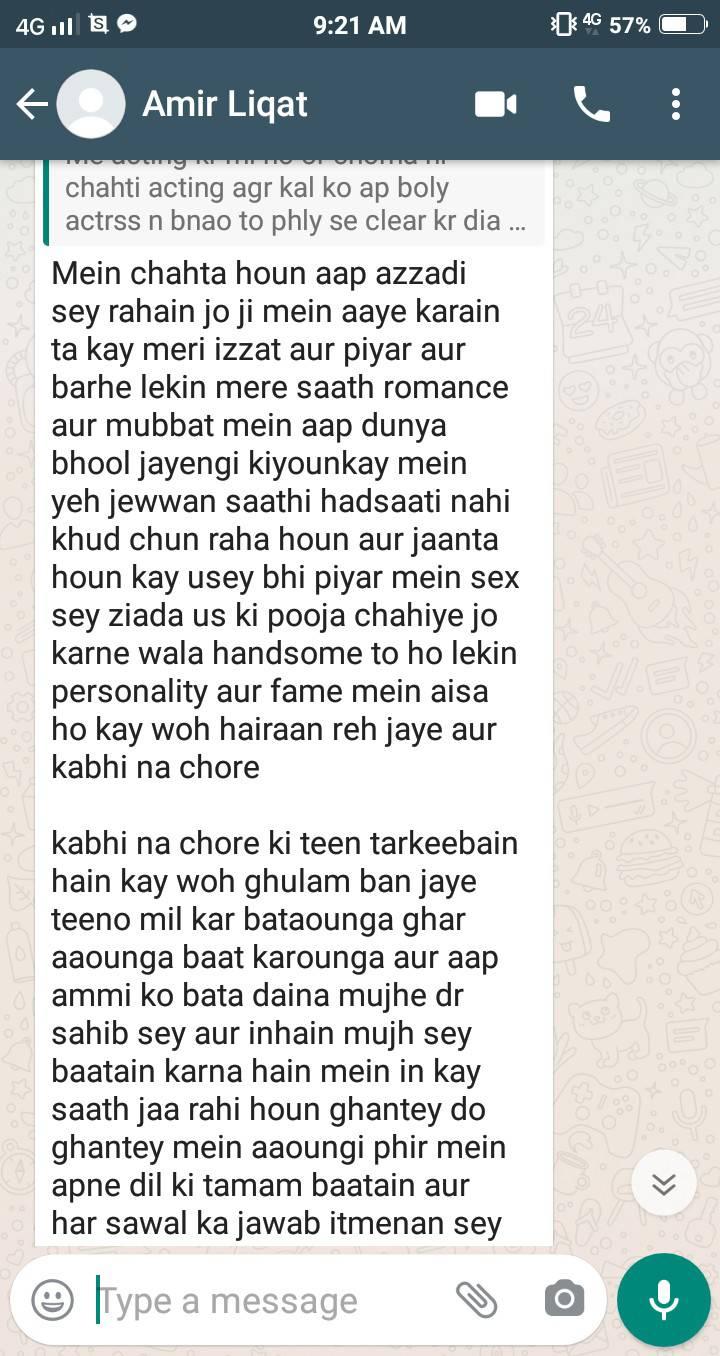 She further added that she tried to commit suicide four times, and just because of Aamir Liaquat she also raised her hand against her mother and father, but now he has left her alone because of Tooba.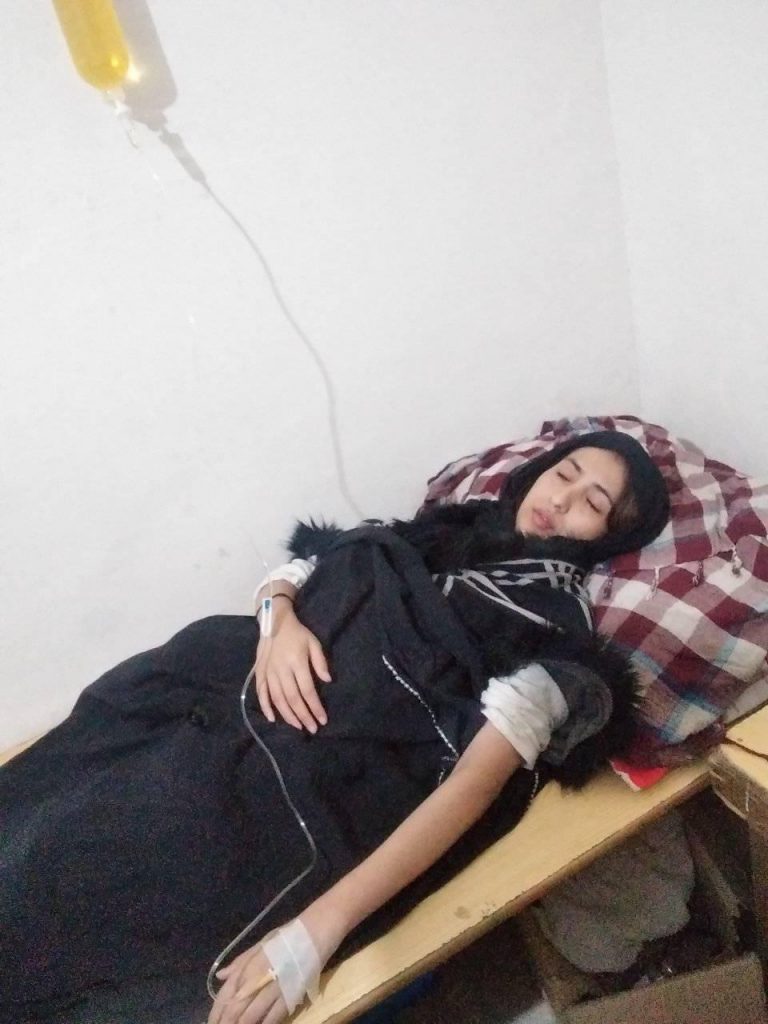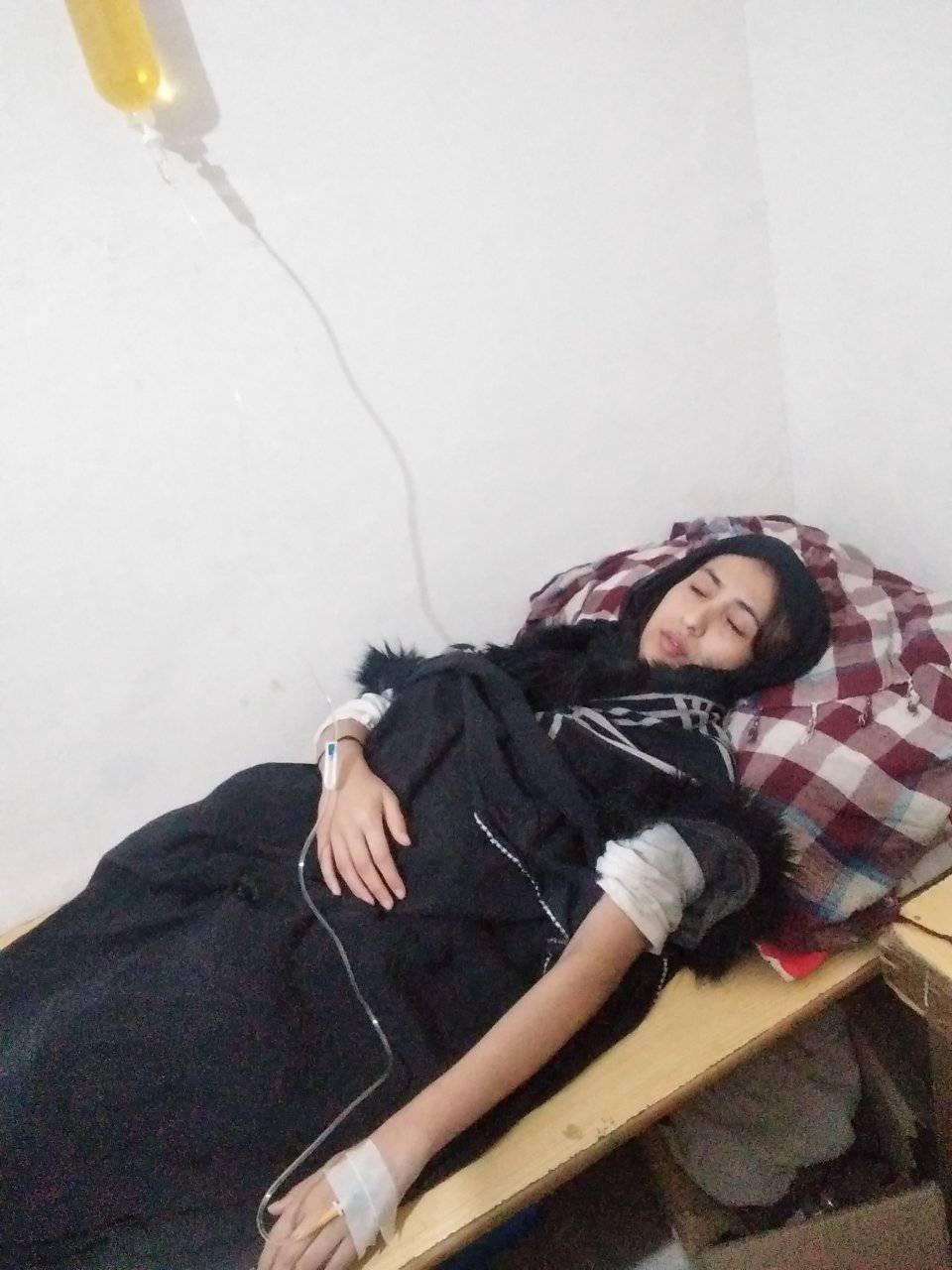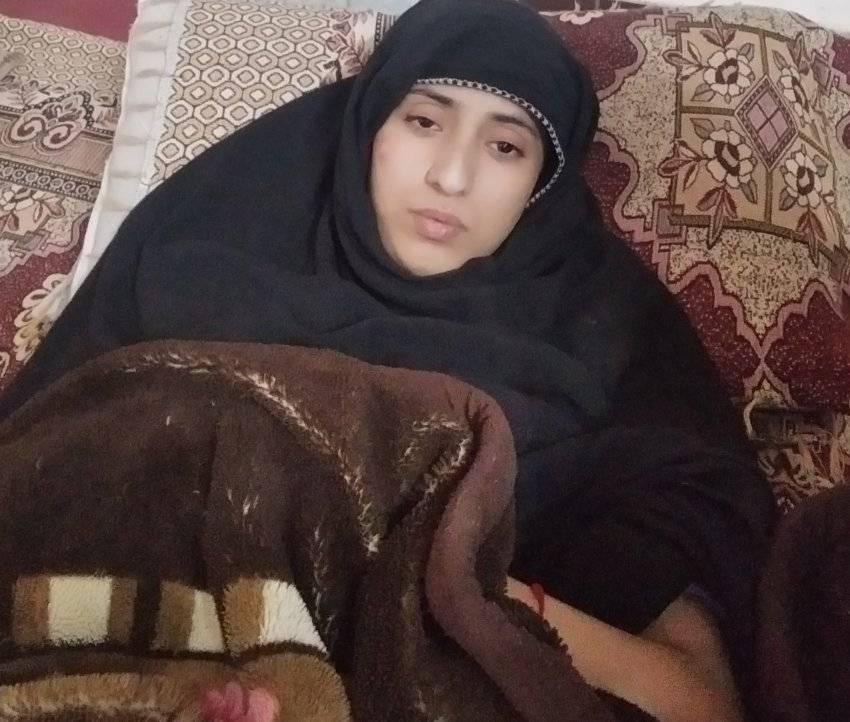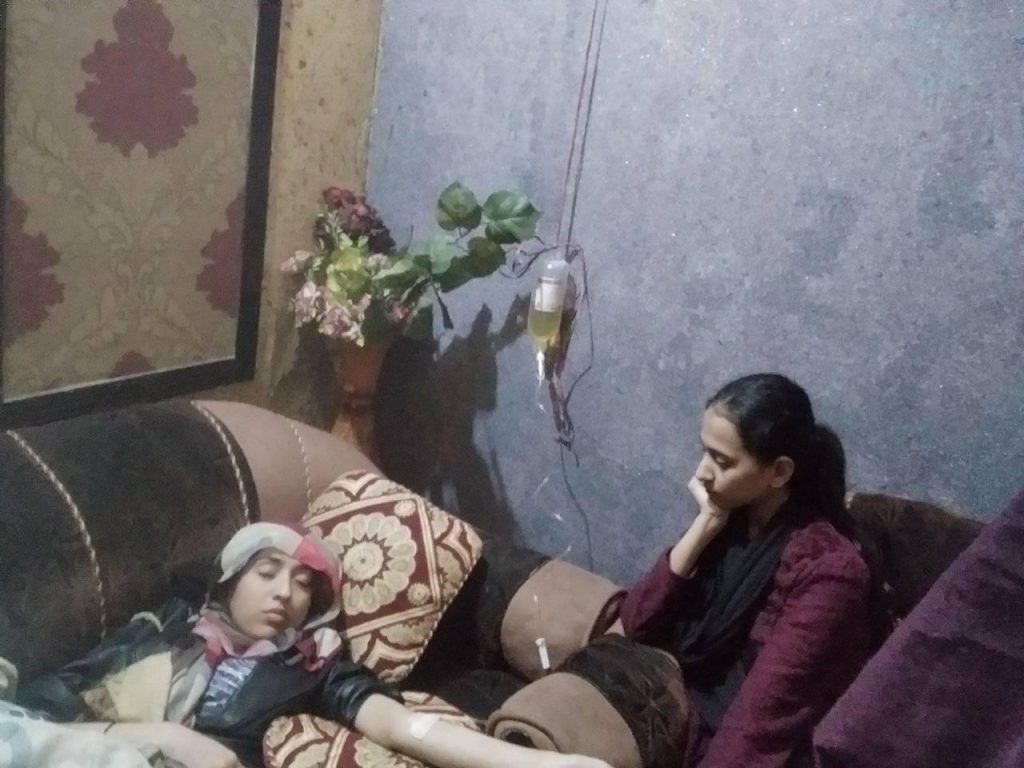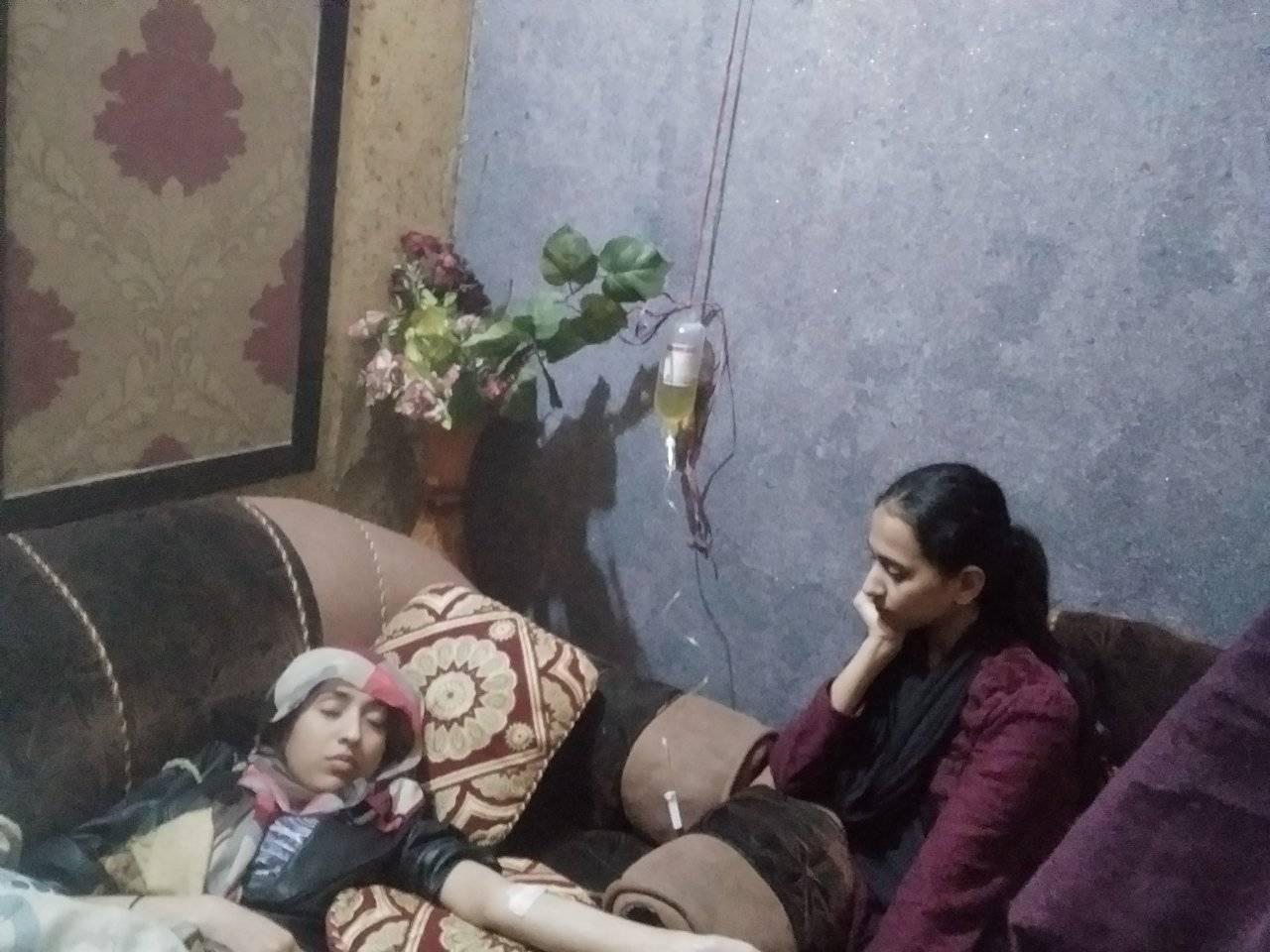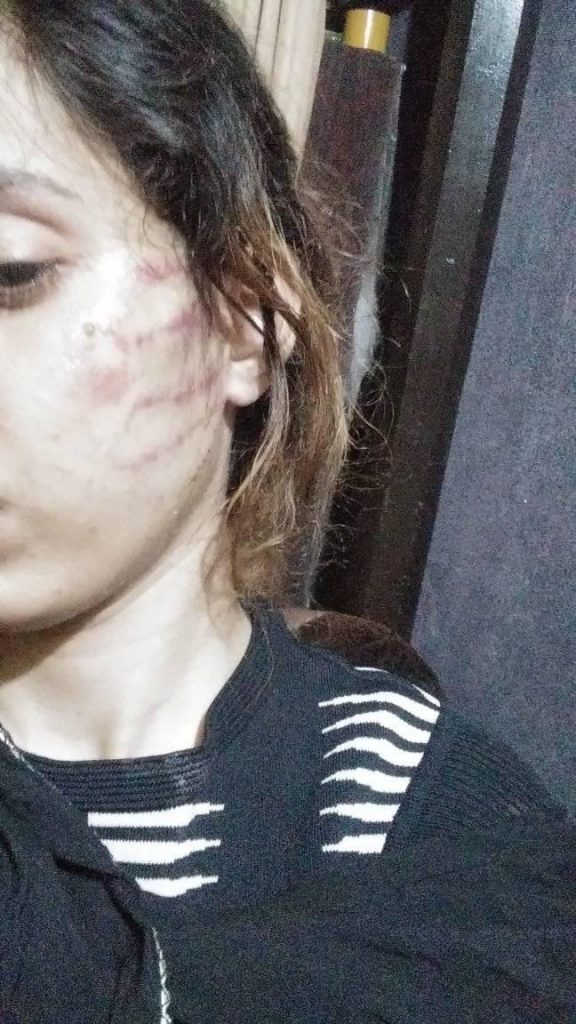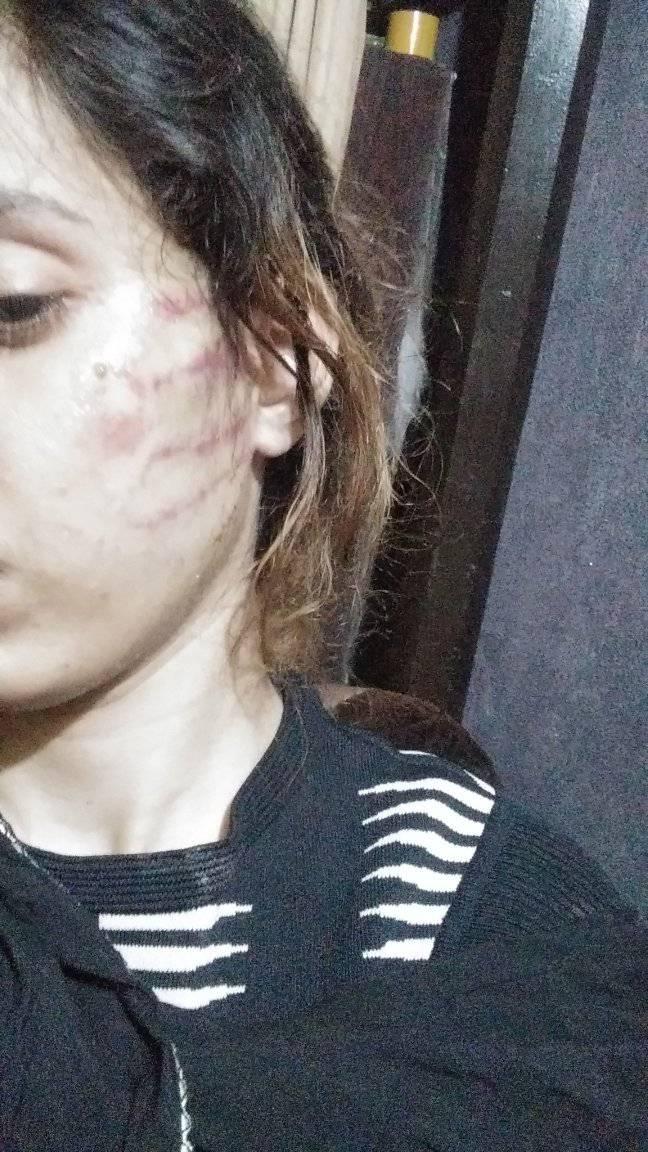 Farhan Saeed also raised his voice and supported Haniya Khan in her difficult time.

Till now, Aamir Liaquat has not responded to any of the revelations.